The Hyundai Motor Group is teaming up with LG Energy Solution to create a battery cell manufacturing joint venture in the United States. The South Korean automotive giant announced this deal on Friday.
The two companies signed a memorandum of understanding at LGES headquarters in Seoul. According to a media release shared by Hyundai, "The Group and LGES will each hold a 50% stake in the JV, which will involve an investment of over $4.3 billion." The plan is to manufacture battery packs right here in the US to help accelerate Hyundai's ambitious electrification plans.
The group already offers a broad stable of electric vehicles, stellar products like the Hyundai Ioniq 5 and Ioniq 6, Genesis GV60 and Electrified GV70, and then there's the Kia EV6 and upcoming EV9. Undoubtedly, many more electric vehicles are under development right now.
A manufacturing plant will be established near Savannah, Georgia, one with an eventual annual production capacity of 30 gigawatt-hours, enough to support roughly 300,000 electric vehicles. This facility will be located adjacent to Hyundai Motor Group Metaplant America, a separate manufacturing facility that is being built right now.
Construction of the new joint venture factory is expected to commence in the second half of this year. Battery production, however, won't kick off until at least 2025. Manufacturing is complicated and takes lots of time and people, so don't expect results overnight.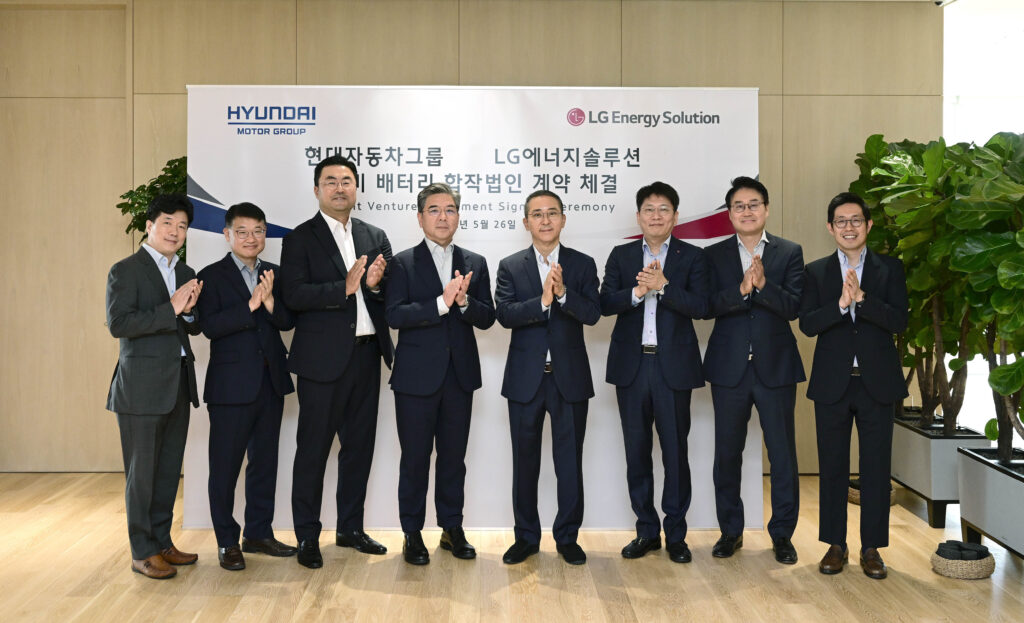 "Hyundai Motor Group is focusing on its electrification efforts to secure a leadership position in the global auto industry," said Jaehoon Chang, president and CEO of Hyundai Motor Company. "We will create a strong foundation to lead the global EV transition through establishing a new EV battery cell plant with LG Energy Solution, a leading global battery producer and long-time partner."
Complete batteries will be assembled by Hyundai Mobis, the automaker's parts and service division. Packs will then be installed in Kia, Genesis and, you guessed it, Hyundai-branded vehicles right here in the US, ensuring the group's manufacturing plants have an abundant supply of these critical components.
Including this newly announced joint venture, LGES has a whopping seven battery plants in the works just in the US. Undoubtedly, the firm will be a cornerstone of America's clean-energy revolution.
"By further advancing our product competitiveness and global operational expertise, LG Energy Solution will commit our best efforts to offering the ultimate sustainable energy solutions to our customers," said Youngsoo Kwon, CEO of LG Energy Solution in a media release. "Two strong leaders in the auto and battery industries have joined hands, and together we are ready to drive the EV transition in America," he added.
This new joint venture is not the first time Hyundai and LGES have worked together. In fact, the two companies have partnered on several projects in the not-too-distant past. LGES batteries have been used in vehicles like the Elantra Hybrid small sedan, Kona Electric SUV and Ioniq 6 streamlined sedan. The first Hyundai model to feature an LGES battery was the 2009 Elantra Hybrid.