The 2024 Honda Prologue all-electric SUV promises to offer plenty of great technology. On Tuesday, the Japanese automaker announced the upcoming utility vehicle will "offer customers the latest digital services technology and features" including Google built-in, an infotainment system powered by the search giant's technology.
This system is available in a range of products from automakers like Volvo and Polestar, Cadillac, Chevrolet, Renault and others. At Honda, this tech debuted on the 2023 Accord Touring Hybrid sedan, but the Prologue will be the company's first SUV to feature Google built-in, which includes a digital assistant, Google Maps, the Play store for downloading applications, and more. This system should be standard in all versions of the Prologue.
As is practically required these days, Google's Android Auto smartphone mirroring technology will also be included, as will rival Apple CarPlay. Both of these systems will be able to connect to the Prologue wirelessly for enhanced convenience. Also, in keeping with the times, the Prologue will support over-the-air software updates. This allows the automaker to quickly and conveniently push out bug fixes and new features.
In a media release, Raj Manakkal, assistant vice president of digital services development at the automaker said, "Honda's long standing in-vehicle tech collaborations with Google and Apple allow us to offer our customers their choice of intuitive and accessible digital services that will enhance the ownership experience of the all-new 2024 Honda Prologue."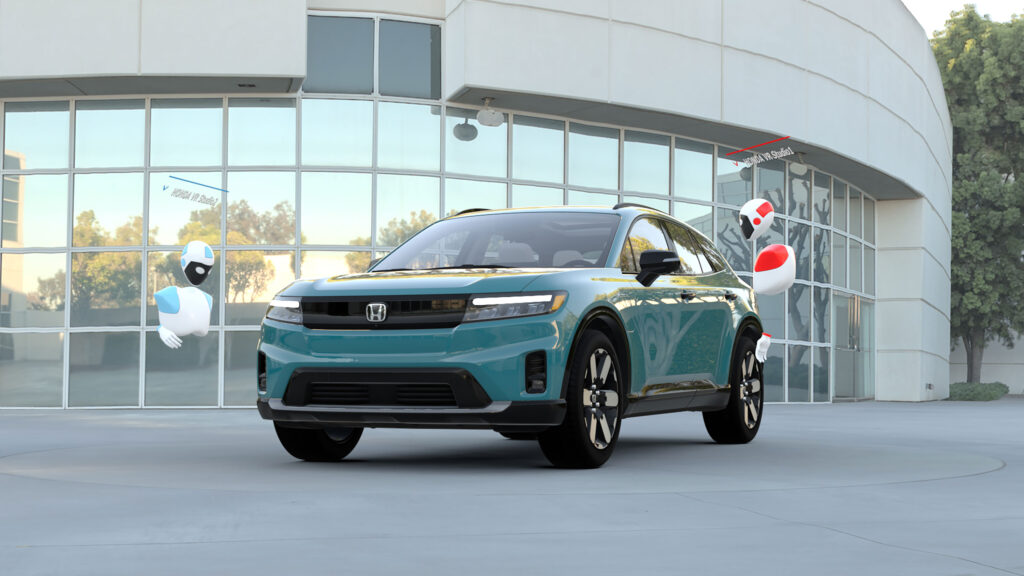 As for other tech, inside, this Honda will feature an 11.3-inch landscape-oriented center touchscreen. Helping the driver keep tabs on the vehicle's speed and myriad other parameters is an 11-inch digital instrument cluster. A head-up display will also be offered.
Since the Prologue is an EV, charging and route planning are critical. Fortunately, Google Maps can help drivers with both. The app is even capable of estimating charging times required to reach a destination and it can tell the vehicle to start battery preconditioning, that is, warming the pack up, so charging is as quick and efficient as possible.
Honda, like other Japanese automakers, is a bit behind the curve when it comes to electric vehicles, but this will soon change. To develop the Prologue as well as the closely related Acura ZDX — and likely expedite the launch of these utility vehicles — Honda teamed up with GM, though this is not the first time these two companies have worked together. The SUVs will be built on American automaker's much ballyhooed Ultium platform, a good place to start for any EV. Some of Honda's future all-electric products, however, will be based on its new e:Architecture, which is being developed in house.
If you're interested in what Honda is doing here, you can pre-order a Prologue starting this fall, though the all-electric SUV is not slated to start arriving at dealerships until early next year. In the meantime, bookmark EVPulse.com and visit frequently for regular updates about this exciting new vehicle and a whole lot more.