On Tuesday, Acura announced the upcoming 2024 ZDX all-electric SUV will be available a premium Bang & Olufsen audio system, the first vehicle from Honda's luxury division to offer a setup from this respected Danish brand. Additionally, audiophiles will appreciate that, going forward, Bang & Olufsen systems will expand to other Acura models, so more drivers can enjoy an elevated listening experience.
In a media release shared by the company, Emile Korkor, assistant vice president of Acura national sales said, "As we take the … brand and our products to the next level, we want to make sure the audio experience also delivers on our concept of being a 'destination brand'." Korkor also noted that this new partnership with Bang & Olufsen is sure to excite Acura drivers as they enter the electric age with the upcoming ZDX.
Founded in 1925, Bang & Olufsen's roots may be in Denmark, but the company is currently a division of Harman, a company with a broad array of other audio brands, probably more than a few that you've heard of. Their portfolio includes AKG, Harman Kardon, JBL, Mark Levinson and Revel, to name a handful. Since 2017, Harman has been a wholly owned division of South Korean electronics giant Samsung.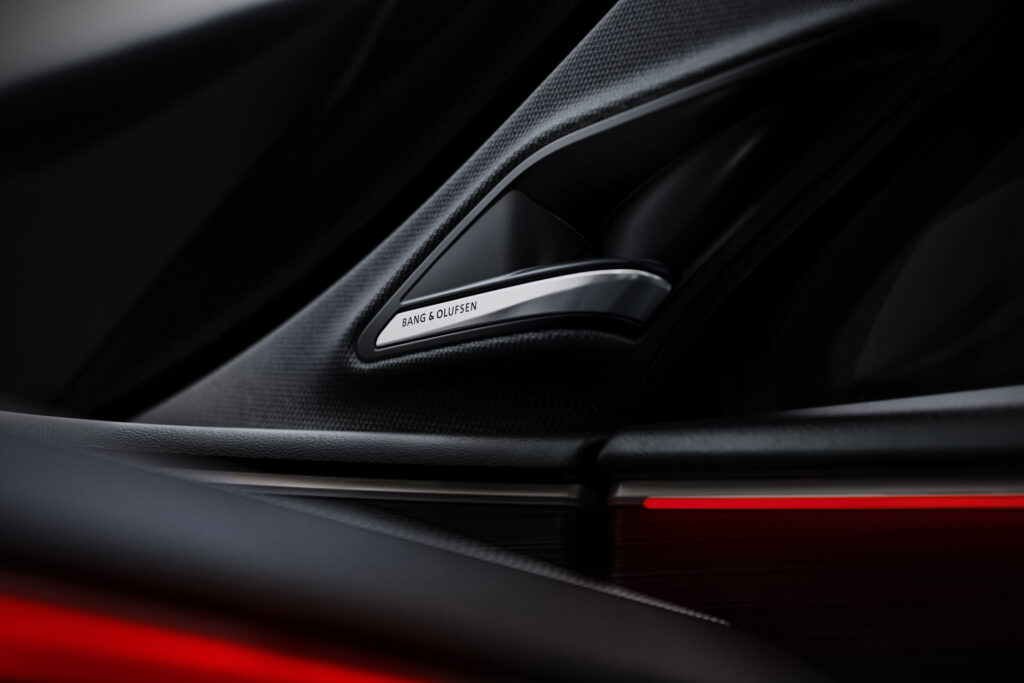 It seems like every automaker partners with some audio company to offer uplevel sound systems in their vehicles. Lincoln teamed up with Revel nearly a decade ago, Cadillac is working with AKG, famously, Lexus offers Mark Levinson systems in its products and BMWs can be had Harman Kardon audio.
Given their elevated price tags, luxury vehicles are expected to offer more than mainstream cars and trucks. Premium leather, real wood and metal appointments, big screens and gadgets a-plenty are table stakes these days. Beyond all that, rockin' audio systems – either standard or on the options menu – are expected, too, which is why Acura, Honda's premium division, has partnered with Bang & Olufsen, to deliver an elevated listening experience in all its upcoming vehicles.