The 2024 ZDX is the first of its kind. Not only is this the most powerful Acura SUV ever, it's also the luxury brand's very first electric vehicle. A lot rests on the ZDX's broad, sculptured shoulders since its design, engineering and features all set the tone for Acura's upcoming EVs.
Maintaining the identity of a widely recognized automotive brand while moving forward to a greener future is no easy task, as Andy Foster, exterior design lead for the Acura ZDX explained. "I think the biggest challenge from a design perspective is this is the first production EV from Acura, so we're definitely entering our next era."
"We still wanted it to be recognizable as an Acura, so the seamless, illuminated pentagon grille is a good first step to evolve the Acura identity, and then the chicane-themed taillights and headlights," said Foster. These elements, along with the center character line, that subtle peak that runs down the middle of the hood and rear hatch, help make this EV immediately recognizable as an Acura. But of course, some things have changed, particularly the contrast-color trim on lower portions of the body, something not seen on other models from the Japanese brand, a styling element borrowed directly from the Precision EV concept that debuted last year.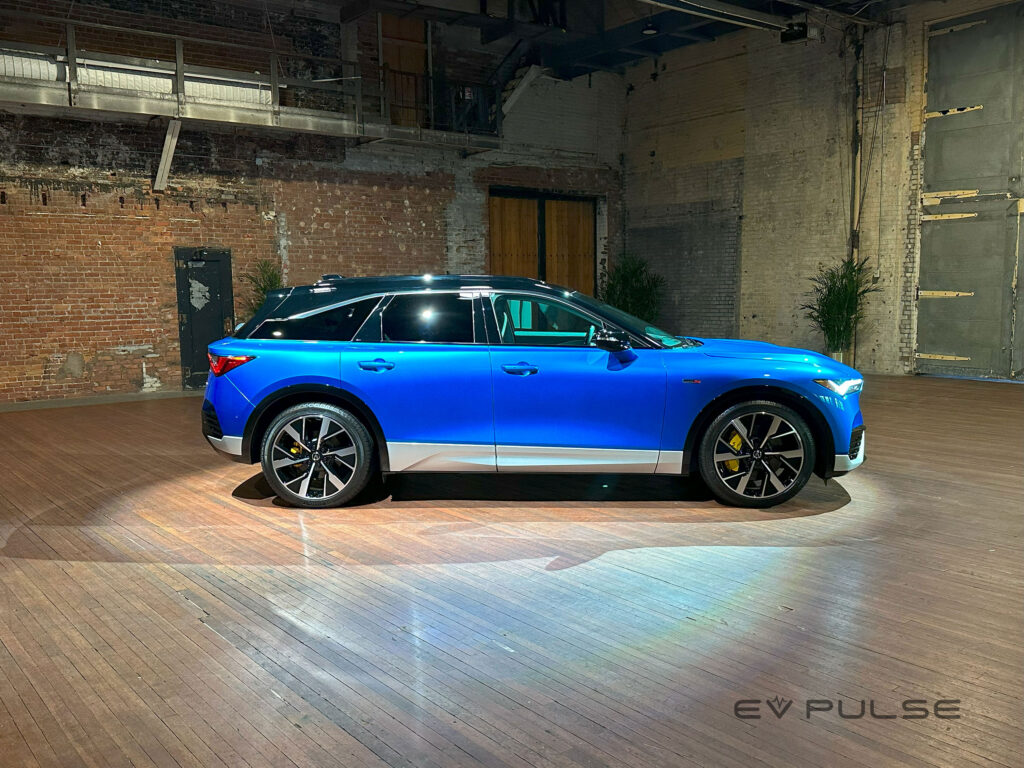 Something else never found on another Acura, at least from the factory, is a 22-inch wheel. The ZDX is the first to roll on double-deuces. "It's hard to believe we fought for 16-, 17-, 18-[inch wheels]," said Foster, diameters that seem almost quaint in 2023. Of course, big wheels can cause problems for chassis engineers because of un-sprung mass but, "The designers are going to take whatever we can get," he added. "If we don't ask, if we don't challenge, then we don't get." Thanks to the collaboration between design and engineering, the ZDX is available with 22s.
"And then the second really big challenge for us was how to communicate performance from an exterior design perspective when you don't have the traditional enablers," said Foster, things like exhaust outlets or a gaping grille that's needed to cool a powerful combustion engine. "So, that was both challenging and fun for the design team to explore."
Since the ZDX and closely related Honda Prologue SUV are both based on GM's Ultium electric-vehicle platform, certain hardpoints like the wheelbase, where the windshield terminates and the frame rail-to-bumper-beam measurement cannot be changed, designers were somewhat constrained while creating this vehicle, but perhaps not as much as you might think.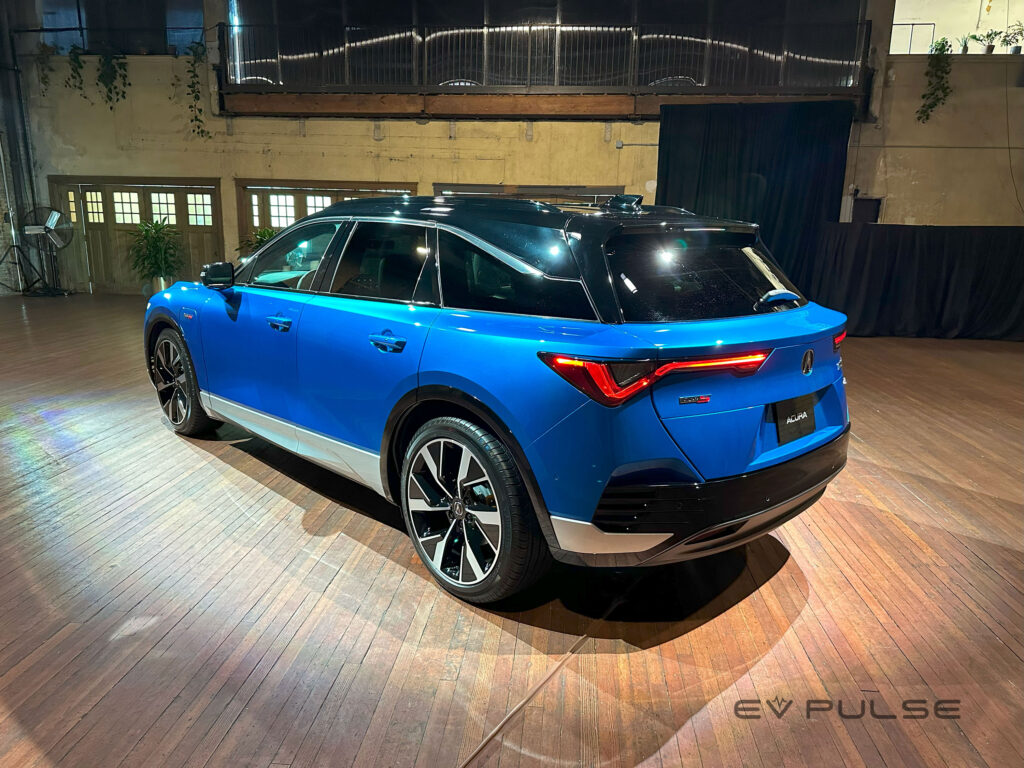 "So, it was really fun because this platform [has] very front-engine, rear-drive kind of proportions, it really freed Andy (Foster) to try more things, right?" said John Hwang, the Acura ZDX's chief engineer. But even so, he explained that the ZDX probably has the shortest front overhang of any Acura ever, and they could have reduced it even more, but Foster deliberately kept it a little longer to better define the updated grille shape. "I've been fighting with Andy for years. He says, 'I need this proportion,' and I say, 'I can't.' And then finally I give it to him and then he says, 'I don't need it,'" reminisced Hwang with a laugh.
Speaking of this SUV's front end, "I'm really, really pleased with the first step we've taken with the overall fascia image," said Foster. "And I think it's been very successful in terms of a first application, but it's given us an insight into where we can take the Acura brand identity moving forward and the freedom the EV architecture is going to allow us to have," he added.
Watch our video walk around