Going electric doesn't necessarily mean you have to buy a new car or truck. E-bikes and battery-powered scooters are great transportation solutions as well, ones that are particularly useful in densely populated urban areas. Joining this burgeoning vehicle segment, Honda announced its new Motocompacto, a foldable electric scooter that will be sold both online as well as from Acura and Honda dealers.
Inspired by a product of the same name that was offered in the early 1980s, the reborn Motocompacto is basically a lightweight, suitcase-sized motorcycle. With an overall length of 29.2 inches when folded, a width of just 3.7 inches and a weight of 41.3 pounds, this mobility solution is, as its name suggests, truly compact.
Unfurled and ready to ride, this e-scooter is about 38 inches long, 17 inches wide and just shy of 25 inches tall. The device's 6.8-amp-hour battery provides a range of up to 12 miles, roughly half of what Bytech's Bugatti-branded scooter claims, though that's still more than enough for zipping from a bus stop or train station to your downtown office building. Burn through all the juice, and the battery pack recharges from a standard 110-volt outlet in about 3.5 hours.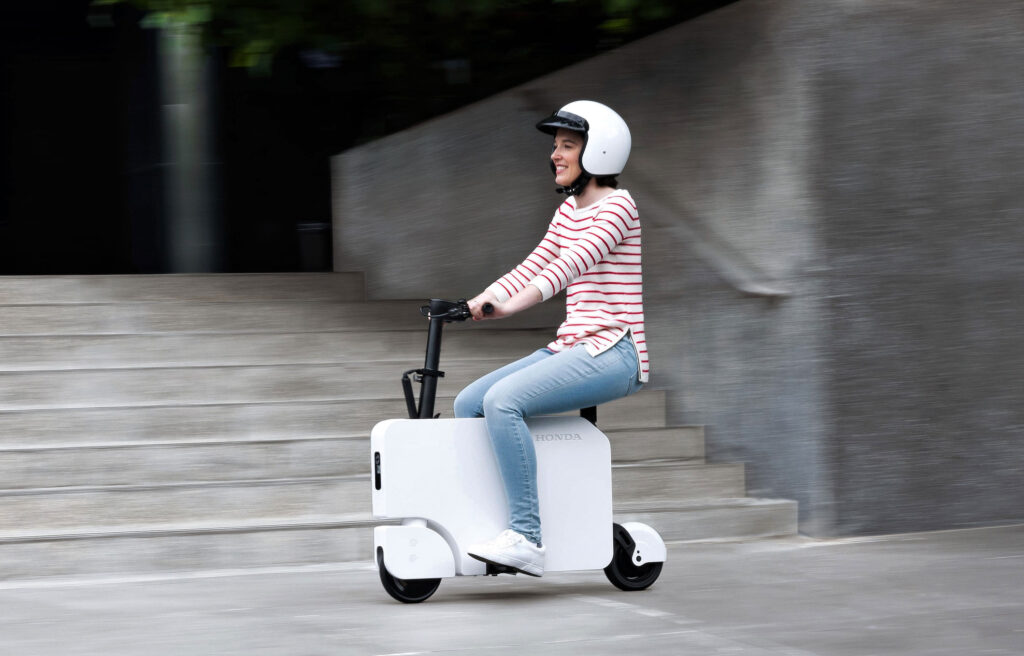 As for performance, the new Motocompacto features a permanent magnet electric motor, and just like millions of Honda and Acura automobiles, this scooter is front-wheel drive. That dynamo cranks out 490 Watts of juice, which is about 0.66 horsepower, enough for a top speed of 15 mph.
With sleek styling and a compact formfactor that's also stackable, the Motocompacto includes an integral handle and transforms into its own carrying case. Designed and engineered in both Ohio and California, this e-scooter is also innovative, having earned the automaker an impressive 32 patents.
In addition to a cushy seat, digital display and folding handlebars, the Motocompacto also supports Bluetooth. This allows the scooter to pair with your smartphone via a dedicated app, so you can easily adjust the ride modes and settings for the lights.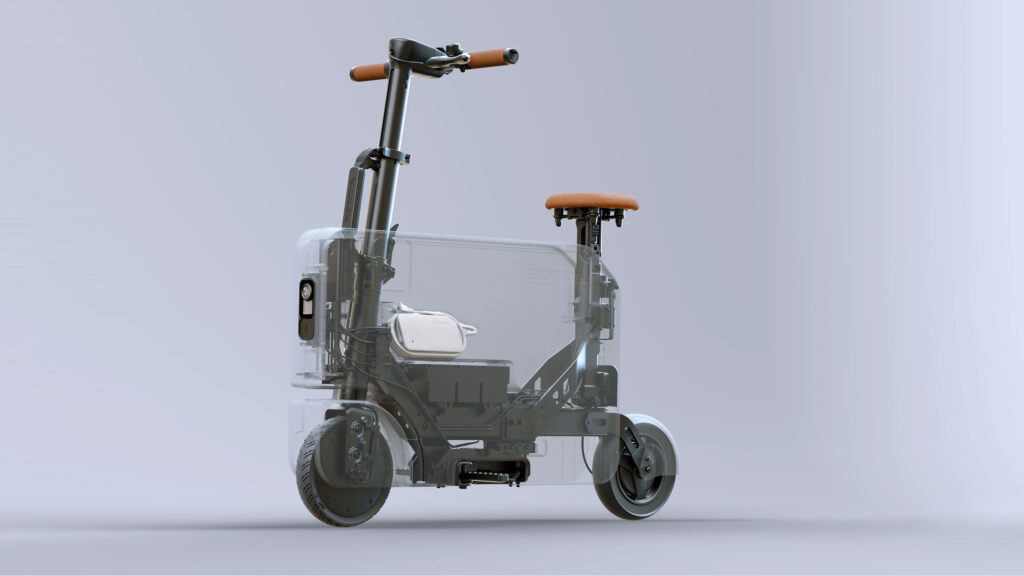 The new Motocompacto will have a starting price of $995, likely making it the most-affordable new Honda vehicle available in the U.S. today. Interested parties will be able to purchase this exciting mobility device directly from their local Acura or Honda dealership, or you can order one online from Motocompacto.honda.com. This lightweight, folding e-scooter should be available for purchase starting in November.