Honda finally unveiled the 2024 Prologue. Aside from important speeds and feeds, the automaker also shared some details about the technology this all-electric SUV will offer. Not only is the Japanese company bringing Google to this vehicle's interior, Honda is also aiming to make the charging experience much more seamless.
Providing myriad benefits, the 2024 Prologue will feature Google built-in, a somewhat confusingly named Android-based operating system designed for automotive applications. Clarifying what this means for drivers, Raj Manakkal, assistant vice president of the digital services development division at Honda said, "So, on top of that, we build our user interface, our design, the menu structure, things like that." Instead of having some clumsy user interface, Android provides the structure and automakers build what they want on top of that foundation.
And with Google at its core, the Prologue's infotainment system will also provide drivers with some powerful tools. Google Assistant is included, so you can answer questions on the fly, stream music or podcasts, keep tabs on your schedule and much more. The Google Play store is there as well, providing access to movies and TV shows, apps, games and music. Lastly, and arguably most importantly, Google Maps is included, too. Easy to use and always up to date, this system makes it easy to find points of interest and get directions, so you're never lost.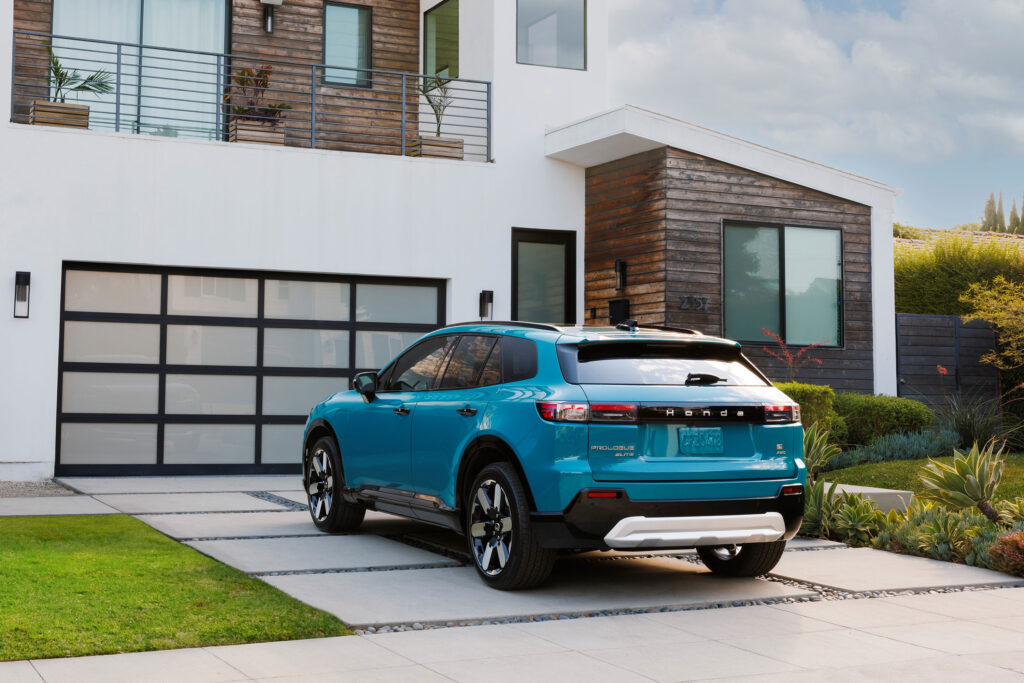 Enhancing the Prologue ownership experience, the automaker is aiming to make charging much easier via the HondaLink smartphone application. Rather than needing separate apps for EV Go, Electrify America or other networks, Manakkal explained Honda has partnered with these companies to provide charging access through HondaLink; drivers sign in once and the app provides access to all these networks from one convenient location, no need to hunt and peck for the required app and no need to remember another username and password.
Unfortunately, plug-and-charge capability will not be supported, at least not yet. You'll still have to initiate charging with the app (or another way), but Manakkal said this is something they'll introduce "as we mature."
Offered in EX, Touring and Elite trims, the 2024 Prologue is slated to start arriving at Honda dealerships early next year, though you will be able to preorder one of these all-electric SUVs starting later this year. Expect the Prologue to start in the upper-$40,000 range before any tax credits or other incentives.