Demand for the F-150 Lightning is high, according to Ford, and that demand is not just limited to the United States and Canada. In fact, there's demand from the EV capital of Scandinavia. That's right, the Lightning is going to Norway.
"In my 25 years at Ford, I've never seen anything like the passion and demand I'm seeing from drivers right now to get behind the wheel of our F-150 Lightning. I've had customers literally banging on my door and pleading for us to bring the electric pickup to Norway," said Per Gunnar Berg, managing director, Ford Norway.
The Lightning will go on sale in Norway with a special edition Lariat Launch Edition trim. It'll be offered exclusively as a Super Crew four door, which is how it's sold here, in Antimatter Blue only. It'll sell in limited numbers, but Ford isn't saying how limited.
There are 70 specialized Ford EV dealerships in Norway, and the Mustang Mach-E is a strong seller in the country where 80% of all new car sales are electric. The Mach-E is currently available in 39 global markets.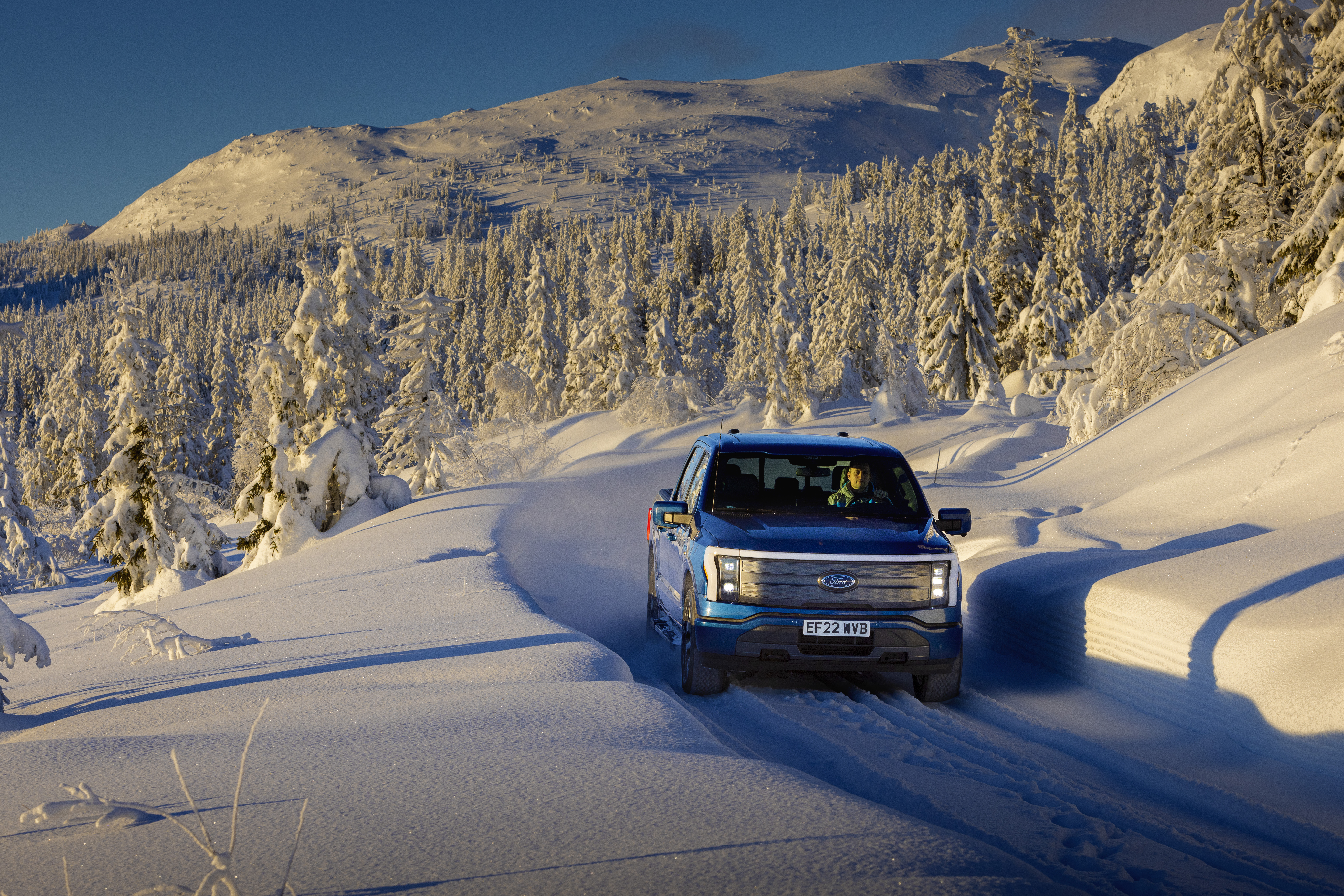 This moment is unique in a couple of ways. First off, it's the first global market for the Lightning, and it's being sold in a region of the country where full sized pickup trucks are a bit more scarce.
It also helps achieve the company's goal of carbon neutrality in Europe by 2035.
The Lightning is also cool. It's a great truck and one we've enjoyed our time in. The Lightnings bound for Norway will start being delivered next year, and will be assembled at Ford's Rouge Electric Vehicle Center in Dearborn, Michigan.
Ford has not announced pricing.