An insufficient and unreliable public charging network is, arguably, the single biggest hurdle electric vehicle owners in the U.S. have to contend with. But helping address this confounding issue, on Wednesday, Mercedes-Benz HPC North America, a joint venture between the automaker and MN8 Energy, opened its very first EV charging hub.
Located in Sandy Springs, Georgia where the automaker's U.S. headquarters is, this new facility spearheads a more than $1 billion investment split between the two companies. Together, they're aiming to set the standard for fast, clean and convenient electric vehicle charging. With this first hub, it looks like they'll have no issues delivering on those promises.
In addition to that, Mercedes-Benz HPC North America is also looking to promote EV adoption. Their upscale facilities promise fast, reliable charging and are open to electric vehicles from all manufacturers.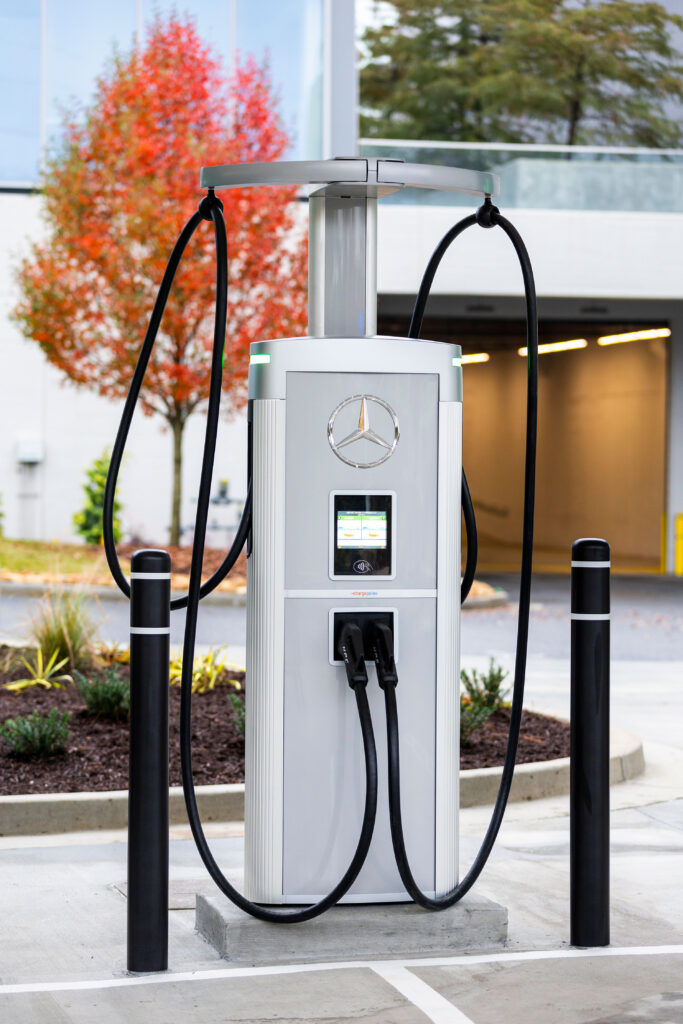 Several things set this new charging hub apart from the competition. For starters, the facility's chargers (provided by ChargePoint) operate at up to 400 kilowatts, meaning they can quickly juice up even the most modern EVs. The hub also features a solar canopy that provides protection from the elements and helps generate power; there are intelligent indicators visible from the roadway, so drivers know what chargers are available; there's a charging lounge where users can grab a refreshment or use the restroom; and perhaps most important of all, this new charging hub is clean, by dispensing carbon-neutral electricity.
According to Franz Reiner, chairman of the board of management of Mercedes-Benz Mobility AG in a release shared by the company, "In North America, our strategy is clear: focusing on where EV drivers are and where they are going to enhance the North American EV charging map while setting new standards for quality and customer experience. These efforts will pave the way for greater EV adoption here in North America and around the world."
In the same media release, Jon Yoder, President and CEO of MN8 Energy said, "At the onset of MN8's partnership with Mercedes-Benz to build an unparalleled charging experience, we shared a vision of bringing the decarbonized future faster." The first hub to open – as well as planned expansion in the not-too-distant future – "is a testament to the strength of our purpose and outstanding abilities of our teams," he added.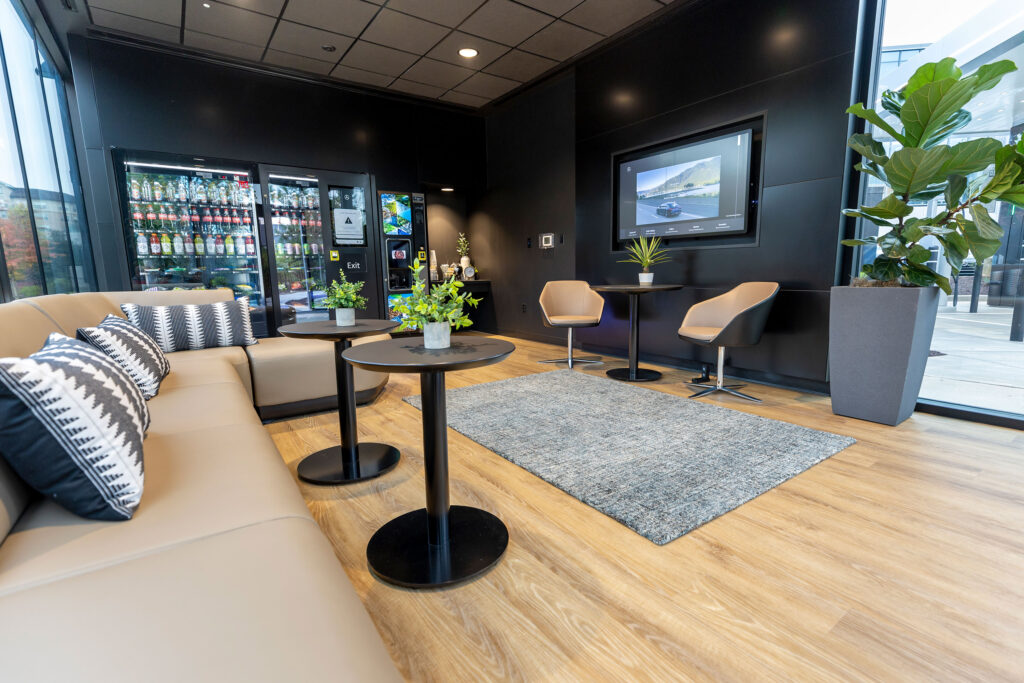 This beautiful, thoughtfully designed and upscale charging hub is a harbinger of bigger and better things. By the end of the decade, Mercedes-Benz HPC North America is looking to operate 2,500 chargers across at least 400 hubs in North America. And this growth is ramping up quickly. By the end of 2023, additional facilities are expected to open at Buc-ee's travel centers in the southeast, specifically at locations in Alabama, Florida, Georgia and Texas. Additional expansion is planned for 2024.
Future Mercedes-Benz EV hubs will exclusively feature 400-kW chargers for industry-leading charging speeds. These facilities will also be open to all vehicle brands, not just products manufactured by the German concern, though Mercedes-Benz customers will receive special, exclusive perks including automatic charger reservations as well as super-convenient plug-and-charge functionality.
DC fast charging in the U.S. is often an exercise in frustration. All too frequently, chargers are broken, damaged or, even when functional, fail to deliver their promised charging speeds. The new hub opened by Mercedes-Benz – as well as ones that will come online in future months and years – appear to be a revelation. If they deliver on the company's lofty promises, EV ownership for many motorists will become appreciably easier.