The upcoming Cadillac Celestiq promises to be a special automobile, therefore customers of this flagship-caliber sedan deserve special treatment. To deliver an elevated experience to such rarified clientele, on Monday the luxury automaker announced it's opening a new customer-facing design facility, Cadillac House at Vanderbilt, on the General Motors Technical Center campus in Warren, Michigan.
This facility is named after Suzanne Vanderbilt, a pioneering woman in the automotive design world. She started her career at GM back in 1955, a time when women were vanishingly rare in the car industry. Retiring in 1977, Vanderbilt helped create numerous vehicles including a 1958 Eldorado Seville Coupe referred to as the Baroness and the Cadillac Saxony convertible.
As for Cadillac House at Vanderbilt, this facility is intended to deliver an unparalleled and individualized experience to Celestiq customers who will work directly with designers to personalize their all-electric luxury sedan, to carefully choose the colors and materials they want in their cars. In late spring, the brand will begin selecting clients. Later this summer, the facility is expected to start engaging with customers, who will go through a complete design consultation process, working hand-in-glove with a dedicated concierge.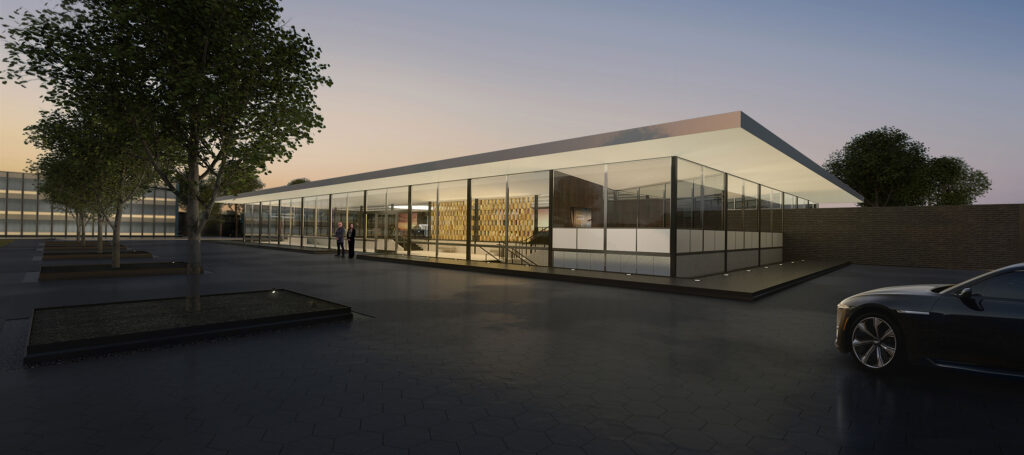 "It's a unique opportunity to collaborate with our design team, enabling clients to directly translate their vision of their Celestiq into a one-of-one piece of moving sculpture," said Bryan Nesbitt, executive director, global Cadillac design in a media release shared by the automaker. "Every Celestiq is personally commissioned and working on-site with our Cadillac designers provides clients an elevated experience," he added.
In the same release, Melissa Grady Dias, Cadillac's global chief marketing officer said, "From start to finish, the process is meticulously curated … Each Celestiq is tailored to reflect its owner's tastes, which are conveyed directly to the design team."
Cadillac House at Vanderbilt resides on the GM Tech Center campus, which was designated a National Historic Landmark back in 2014 thanks to its iconic midcentury design, much of which was created by architect Eero Saarinen. Making it easy for Celestiq customers to find, this facility sits across the lake from the main entrance. Originally, the elegant, single-story building served as a restaurant. With glass walls, Cadillac House at Vanderbilt provides an unobstructed view of the campus.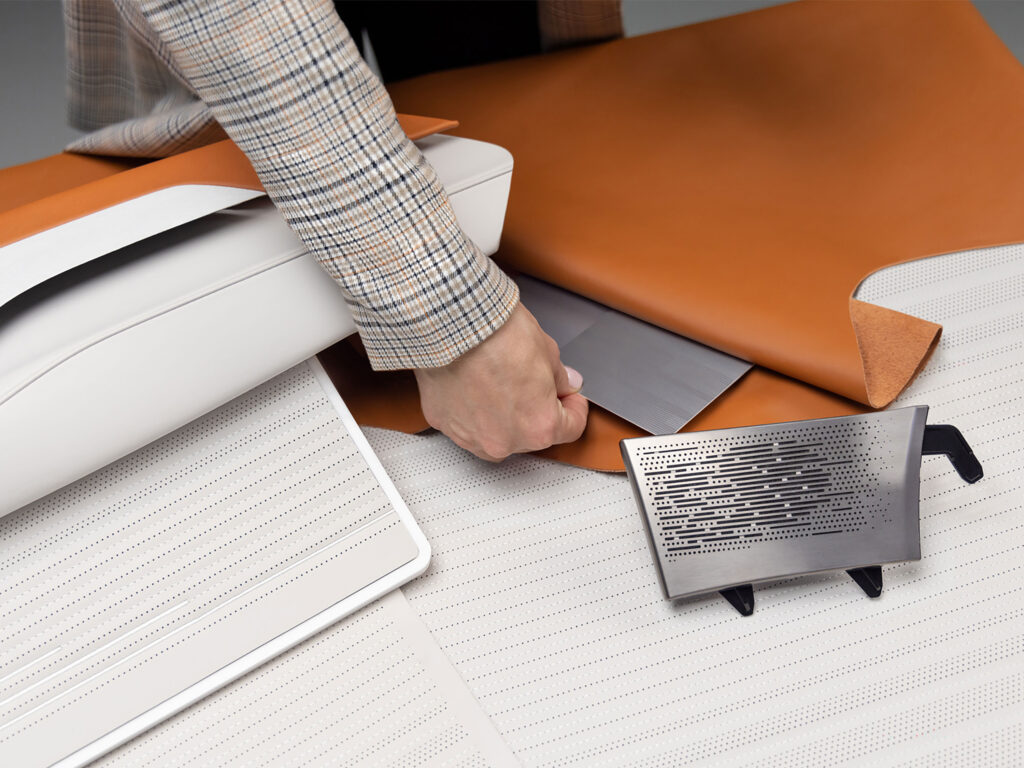 Inside, this building features a glimmering 10-foot-tall, 36-foot-long sculpture created by Italian-American artist and designer Harry Bertoia. He was a champion of midcentury modernism and worked closely with Saarinen.
Since it's largely a bespoke product, the all-electric Celestiq will be built in a special factory. The car will be assembled at the aptly named Artisan Center, which is another facility on GM's sprawling 710-acre tech campus. Hand-selected workers will build these cars, tailoring them to each customer's unique desires.
Cadillac will start walking Celestiq clients through the sedan's unique customization process very soon, though cars are not expected to arrive until late in the spring of 2024. Naturally, production of this bespoke all-electric car will be extremely limited, available to customers exclusively via inquiry.