Big news from Cadillac, literally. On Monday, the luxury division of GM announced it's building an all-electric version of the large and lovely Escalade SUV.
The upcoming Escalade IQ as this vehicle will be known, should fit in nicely with the brand's other EV offerings including the Lyriq utility vehicle and Celestiq flagship sedan. Both of those products' names end in "IQ," Cadillac's designation for electric vehicles, so it makes sense to use that as a suffix here. Renaming this vehicle the "Escaladiq" or something like that just sounds weird.
Details about this battery-powered SUV are basically nonexistent, but one photo was shared, which shows the badge, ostensibly on the rear hatch. The Escalade IQ will be revealed later this year and, according to a media release shared by Cadillac "… promises the same commitment to craftsmanship, technology and performance that has helped the Escalade nameplate dominate the large luxury SUV segment for the last 20 years." Lincoln, Mercedes-Benz and other automakers may contest that claim, but the Escalade has always been a popular and undoubtedly profitable vehicle for Cadillac.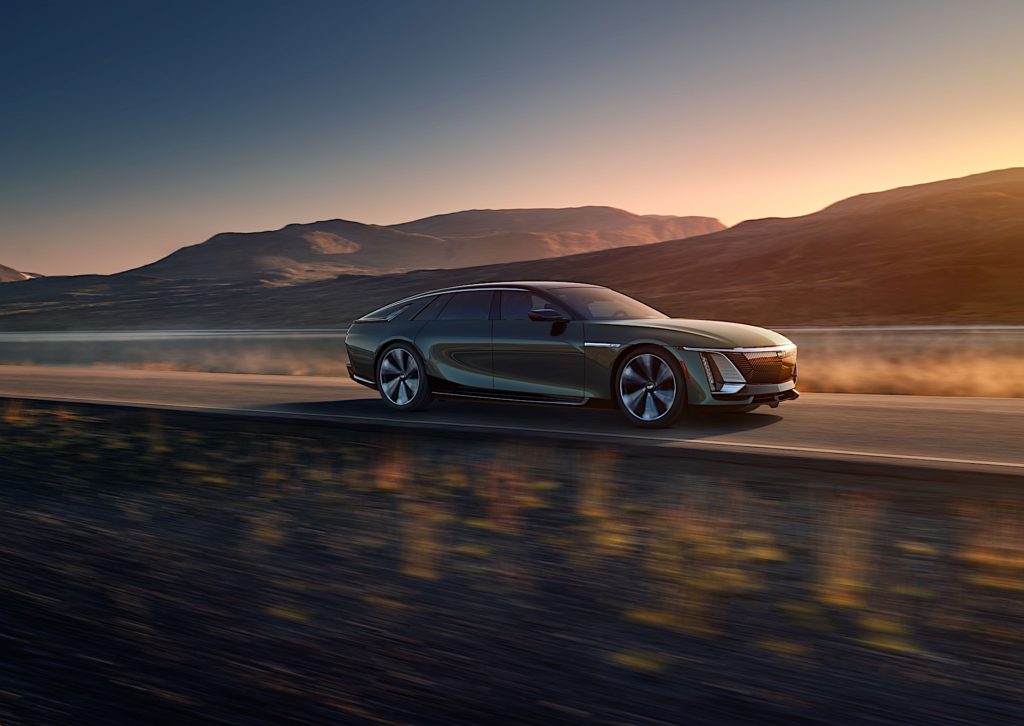 The current generation of this large luxury SUV is hands down the best one ever, with a high-tech and high-quality interior, loads of third-row space and buttoned-down driving dynamics for a huge, heavy vehicle thanks to an independent rear suspension. Of course, even in "base" form this Caddy offers ample performance, though the Escalade-V packs an insane 682-horsepower wallop courtesy of a supercharged 6.2-liter V8 engine. According to GM, that's enough to get this vehicle to 60 mph in less than 4.4 seconds. It will be interesting to see if the IQ model meets or even exceeds that performance. If it shares hardware with the GMC Hummer EV Pickup, the electric version could soundly outrun the V model.
Since the Escalade is built on a traditional, ladder-style frame — just like a pickup truck — opposed to a unibody architecture, it should be relatively easy to fit an electric drivetrain into this SUV. There's ample room between the frame rails to fit a gigantic battery pack and plenty of space under the hood for motors and other associated hardware. Of course, the Escalade IQ may not up sharing the same architecture as the combustion-powered model. GM engineers may have decided to build this Cadillac on the Hummer EV platform or maybe even another architecture entirely.
Performance, pricing and availability information for the upcoming Cadillac Escalade IQ all-electric SUV are currently nonexistent. The vehicle is slated to be revealed later this year, though what it will ultimately bring to the table remains a mystery.