How far will the new 2024 Alfa Romeo Tonale plug-in hybrid go on a single charge? How efficient is this premium small utility vehicle? We finally have answers. The Italian automaker, part of the multinational Stellantis empire, announced these important figures on Wednesday.
According to number crunchers at the US EPA, the Tonale plug-in hybrid is rated at a class-competitive 33 miles on a full charge. That all-electric performance is provided by a 15.5-kilowatt-hour NMC lithium-ion battery. Using a 240-volt Level 2 charger, this pack can be fully recharged in about 2.5 hours.
As for efficiency, this Alfa Romeo is expected to deliver 29 miles per gallon in mixed driving when the engine is used. Run the Tonale solely on electricity and it should return 77 MPGe. With a full battery and a topped-up tank, the vehicle is estimated to have a maximum range of 360 miles.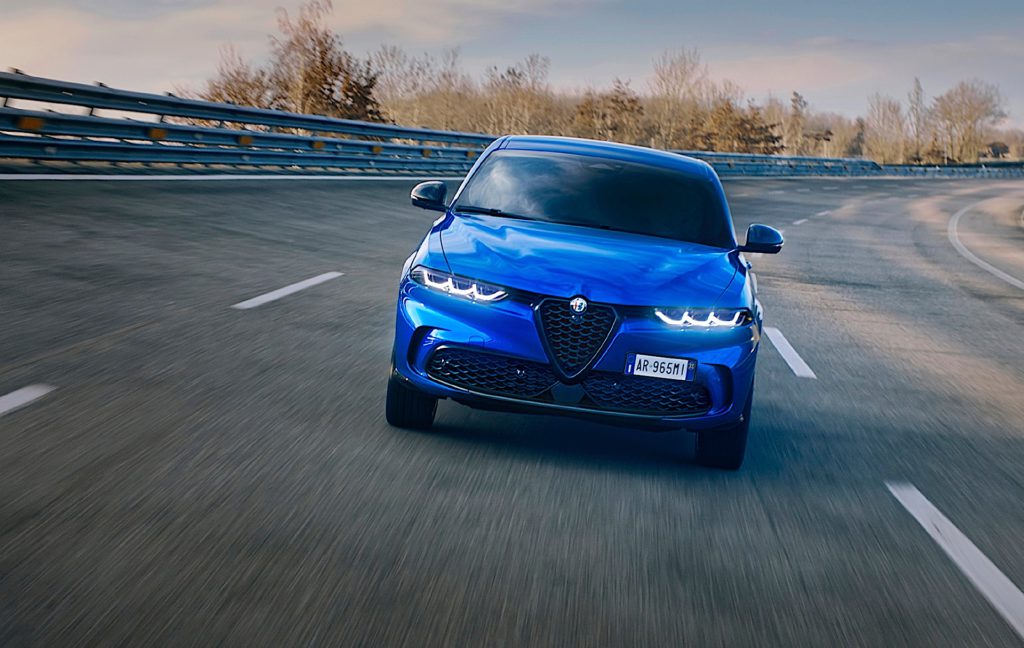 Overall, these numbers are comparable, if slightly behind rival plug-in hybrid SUVs. The Ford Escape PHEV is rated at 37 miles on a charge, the Mitsubishi Outlander plug-in can go 38 miles and the Toyota RAV4 Prime should take you 42 miles on battery power alone.
Under the hood, this Alfa Romeo features a 1.3-liter MultiAir turbocharged four-cylinder engine that pumps out 180 horsepower and drives the front wheels through a six-speed automatic transmission. A belt-driven starter-generator helps provide extra torque to the engine's crankshaft for increased performance and smoother stop-start events.
The Tonale's rear tires are driven by a separate 90-kilowatt electric motor that's good for 121 hp and 184 pound-feet of torque, giving this SUV four-corner drive. All told, the Tonale plug-in hybrid has 285 hp and 347 lb-ft of torque for brisk, yet efficient performance.
Like other plug-in hybrids, the Alfa Romeo Tonale offers several driving modes, with the DNA selector allowing you to cycle through these settings. There's Dual Power/Dynamic, which gives you maximum performance from both the combustion engine and electric motor. There's also Natural, the choice for normal, everyday driving, and finally you can select Advanced Efficiency. This mode only runs the vehicle solely on the electric motor until the battery pack is depleted. The Tonale also offers an eSave setting, so you can preserve electric range for a time when it's most efficient, such as in urban areas opposed to wasting that stored energy on the highway.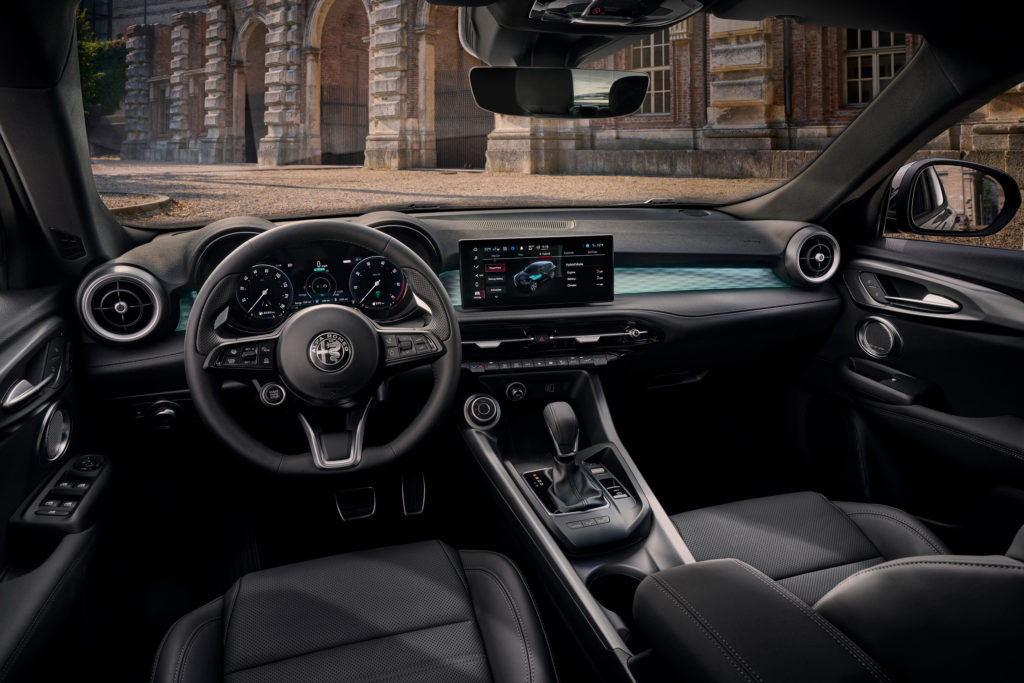 The 2024 Alfa Romeo Tonale starts at around $44,590. That outlay gets you an entry-level Sprint model. Stepping up the ladder, the midrange Ti variant checks out for about $46,590. And finally, the top-shelf Veloce trim kicks off at more than $49,000. If you're feeling reckless, check every options box and you can push the Tonale Veloce to around 60 grand. The lovely Verde Fangio Metallic paint is $2,200; 20-inch, five-hole wheels go for $2,000; the Premium Interior and Sound package is an extra $2,500; and if you opt for the available driver assistance package, it will cost you an additional $1,850. All vehicle prices listed here include $1,595 in destination fees.