Following its announcement during Super Bowl LVII, the all-electric Ram 1500 REV has made its world debut at the 2023 New York International Auto Show (NYIAS). Along with its debut, the American automaker confirmed many specification targets and details, although official pricing won't be announced until closer to the Ram 1500 REV's launch.
The 2025 Ram 1500 REV will offer two options to its buyers: a standard 168-kWh battery pack with a targeted range of up to 350 miles, and an optional 229-kWh large battery pack that is targeting a range of up to 500 miles. Regardless of which battery pack buyers choose, they'll get 800-volt DC fast charging at up to 350 kW, which means adding 110 miles of range in about 10 minutes. Since this is a pickup truck, it needs to be multifunctional. The Ram 1500 REV will offer vehicle-to-vehicle, vehicle-to-home, and vehicle-to-grid bi-directional charging. That means it will be capable of charging another Stellantis BEV or providing power back to the grid. The on-board power panel in the bed can provide up to 7.2 kW for a tailgate party or even powering a home during a blackout, while the on-board power panel up front provides up to 3.6 kW.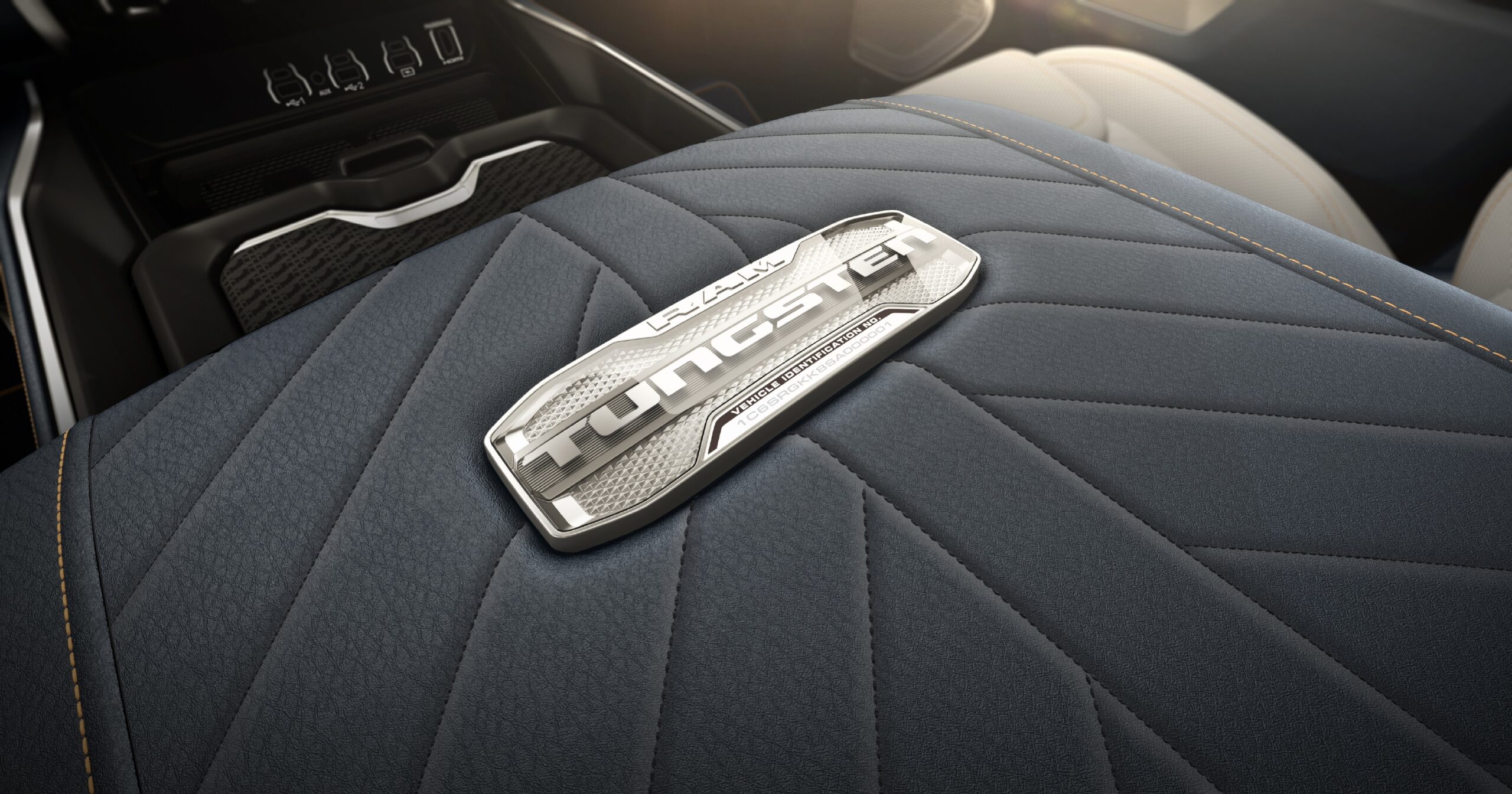 Ram also shared that it's targeting the following specs for the all-electric pickup: 654 horsepower and 620 pound-feet of torque, which should be good enough for a zero-to-60 mph time of 4.4 seconds. The 1500 REV should offer up to 24″ of water fording, up to 14,000 lbs of towing capacity, and a maximum payload capacity of 2,700 lbs. This also means performance –other than range — will be the same between the standard model and the longer-range REV XR version. It will be available in five trims when it launches: Tradesman, Big Horn/Lone Star, Laramie, Limited, and an all-new Tungsten trim.
That performance comes from electronic drive modules (EDMs) that combine the motor, gearbox, and inverter along with all-wheel-drive capability. The 1500 REV uses one EDM up front with an automatic wheel-end disconnect, and another in the rear axle. Ram will offer an electronic-locking rear differential as an option.
As we expected, the truck rides on the all-new STLA Frame, which is designed specifically for full-size electric vehicles with a body-on-frame design. It's wider in the middle to incorporate the large battery packs, while a full-length aero belly pan contributes to the estimated 0.340 coefficient of drag.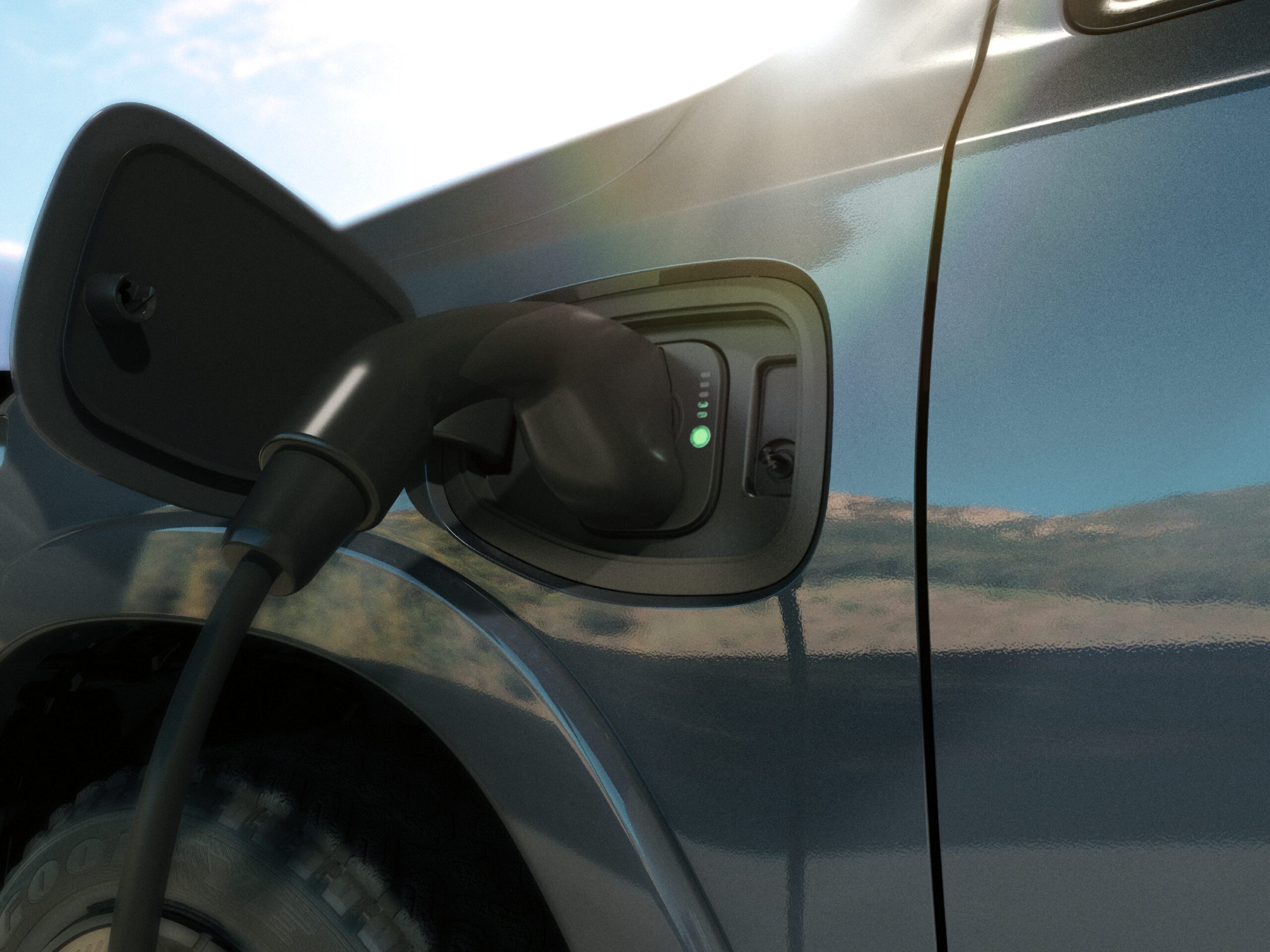 For suspension, the truck will use a multi-link independent rear setup with standard, active-level four-corner air suspension with adaptive damping. Ram says that will be segment-exclusive, with the air suspension offering five different modes: entry/exit, aero, normal, off-road 1, and off-road 2. It will ride on 22×9-inch aluminum wheels, wrapped with 275/50R22 Pirelli Scorpion all-season rubber.
Ram also announced some of the 1500 REV's autonomous vehicle capabilities. It will include hands-free Active Driving Assist and ParkSense Automated Parking System. The Active Driving Assist will be available for hands-on-wheel/eyes-on-road and hands-free/eyes-on-road for automated driving thanks to lane centering with adaptive cruise control. The system utilizes multiple sensors, including radars and cameras.
As the most technically advanced Ram 1500 ever, the interior of the 1500 REV will feature a new 14.5-inch touchscreen, 12.3-inch digital instrument cluster, and a segment-first 10.25-inch screen for the passenger. Other high-tech features inside the cabin include a head-up display, digital rearview mirror, and a Klipsch Reference Premiere audio system.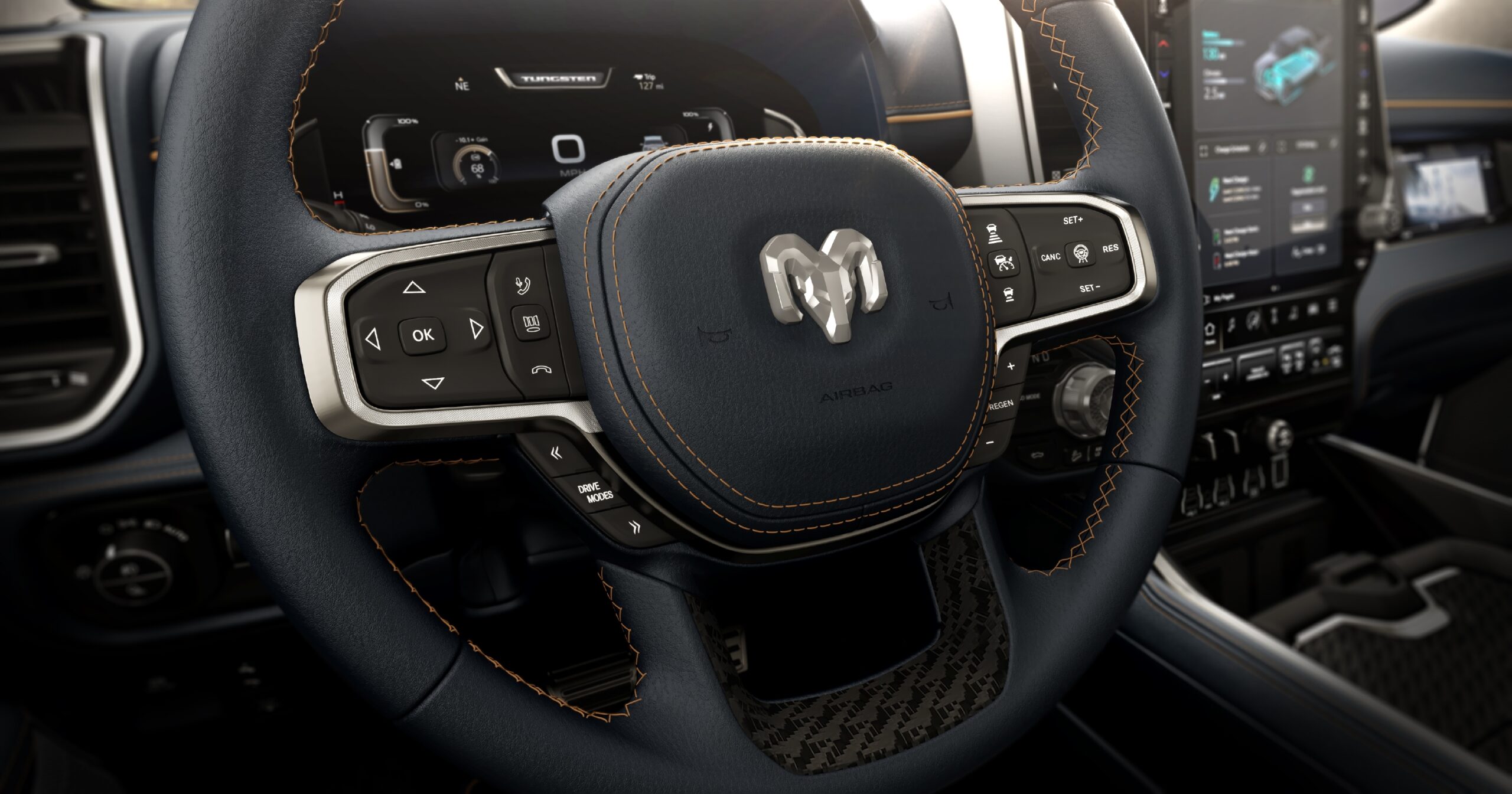 As we mentioned earlier, there is an all-new range-topping Tungsten trim that adds ultra-premium options, highlighted by the Indigo/Sea Salt interior with new platinum patina/semi-bright dual-textured metal accents with diamond knurling. That's complemented by suede-wrapped headliner, A- and B-pillars, and visors, while the 24-way power front seats are heated and ventilated, wearing premium quilted leather. Since this is an ultra-luxury trim, it shouldn't surprise you that these seats also offer a massage function, power lumbar support, and four-way powered headrests. The Tungsten trim will also outfit the 1500 REV with a center console featuring inlaid lettering and diamond knurling, brushed platinum patina aluminum litho bezels, a unique shifter center cap, an ultra-premium 23-speaker Klipsch Reference Premiere audio system, dual wireless chargers, and a metal pedal kit.
"The all-electric Ram 1500 REV is a monumental milestone on our continued journey to offer the industry's best electrified solutions and further fortifies our award winning lineup," said Mike Koval Jr., Ram brand CEO – Stellantis. "We believe in bringing the right range of powertrain solutions to our customers and will continue to redefine the pickup truck segment. Our all-new Ram 1500 REV pushes past the competition in areas customers care about most including range, towing, payload and charge time."