The new 2025 EX30 could be the most important Volvo of all time. Not only does this all-electric SUV offer loads of style and clever features, but the EX30 also delivers performance, sustainability and value in a way almost no other EVs can match.
Volvo's smallest SUV
It's hard to tell in photos or video, but when it goes on sale next year, this will be the smallest SUV ever offered by Volvo. The EX30 has a compact car wheelbase, one that spans a curt 104.3 inches. From bumper to bumper, the overall length is just shy of 167 inches, which makes this Volvo about 13 inches shorter than a Honda HR-V, an SUV that's already quite small. Despite its truncated body, the EX30's wheelbase is nearly identical to that Honda's, meaning Volvo engineers pushed the axles out to the far ends of the vehicle, which not only looks cool but should provide more interior space as well.
The quickest Volvo ever
Giving American drivers some welcome choice, the EX30 will be offered with two different powertrains. The Single Motor Extended Range model is rear-wheel drive and will offer 268 horsepower and 253 pound-feet of torque. That's enough for a 0-to-60 sprint in just 5.1 seconds, a legitimately quick performance.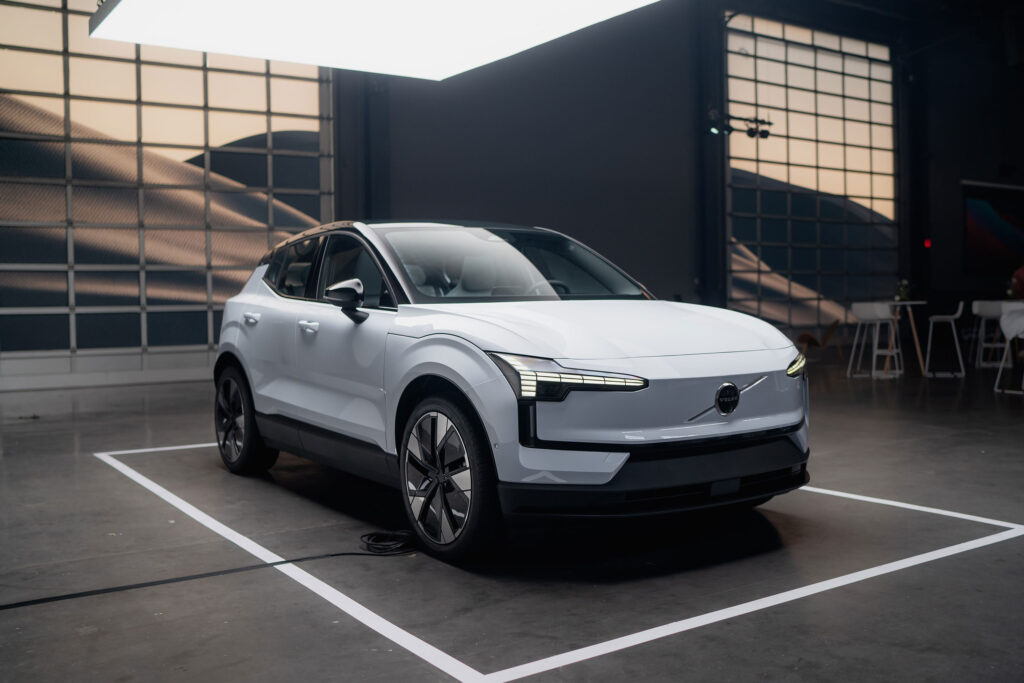 But for customers that want even more, the fancier Twin Motor Performance version of the EX30 gains an additional front-mounted dynamo that helps provide all-wheel drive as well as a total of 422 hp and 400 pounds of twist, heroic numbers for such a small vehicle. In fact, this version of the EX30 should also be the quickest Volvo in history, able to hit 60 mph in an explosive 3.4 seconds. That is some serious speed.
Respectable range
This is not a large SUV, so don't expect to cross the lower 48 on a single charge, but the overall range estimates are still very respectable. No matter the model, the EX30 has a lithium-ion battery of the NMC variety, one with a gross capacity of 69 kilowatt-hours. This pack provides an estimated 275 miles of range in the single-motor models, and 265 in twin-motor variants, a reduction of just 10, which is not bad at all.
Of course, we always like to see at least 300 miles on a charge, but when you consider the price of this vehicle, something we'll cover in just a minute, the EX30's range is actually pretty phenomenal.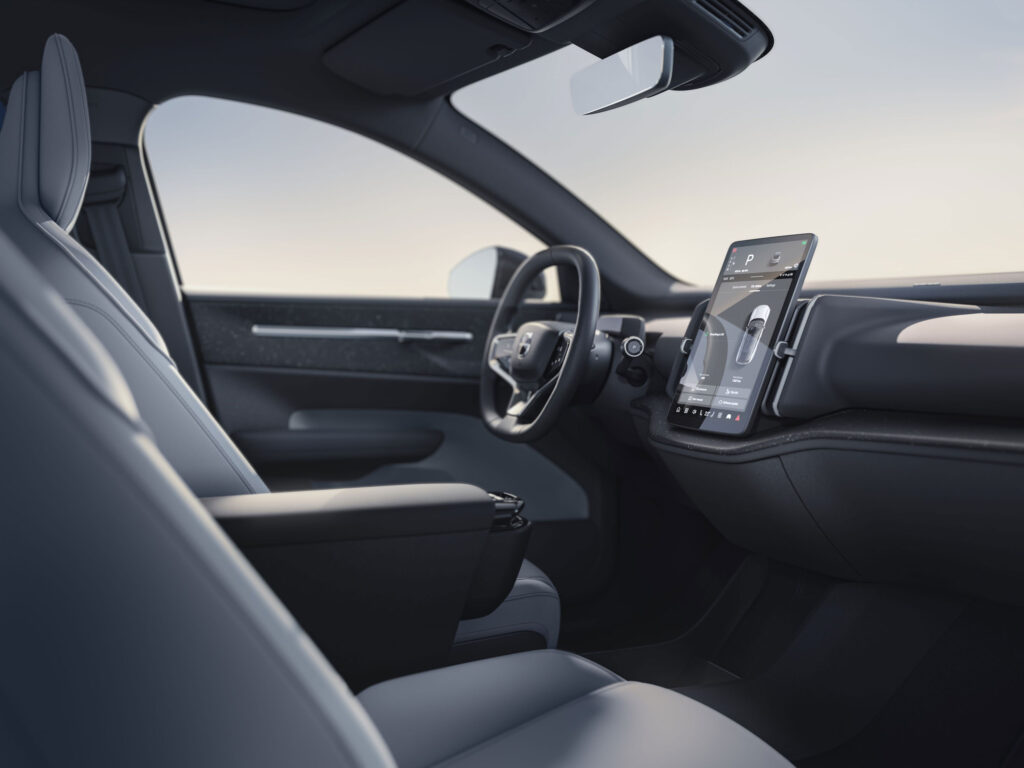 As for DC fast charging, this Volvo should top out at an unimpressive 153 kilowatts, enough to go from 10 to 80% in around 27 minutes. Certainly, other EVs will charge faster than this one, but 153 is still a respectable performance, especially for the price.
Eco-friendly materials
Inside, the EX30 is loaded with recycled and renewable materials — things like denim, flax and even a wool-blend fabric made with 70% recycled polyester. Additionally, about 25% of the aluminum used in the construction of this vehicle as well 17% of both the steel and plastic have been recycled. At the end of its life, about 95% of the EX30 is expected to be recyclable.
Minimizing CO2
Similarly, Volvo is aiming for the EX30 to have the smallest CO2 footprint of any vehicle it's ever built — less than 30 tons of emissions for 200,000 kilometers of driving, about 124,000 miles. Additionally, the plant manufacturing these SUVs is expected to run on 100% climate-neutral electricity, and by 2025, 95% of tier 1 suppliers making parts for the EX30 have also promised to run on 100% renewable energy.
Currently, these figures are just estimates, though the automaker explained in a media release that, "A verified lifecycle analysis document will be published later this year," which should spell out in more detailed and accurate terms just how green the EX30 will be.
The Tesla effect
True to form, this Volvo's interior is absolutely lovely — clean, upscale and highly functional, with plenty of clever touches — though designers copied Tesla, just not necessarily in a good way.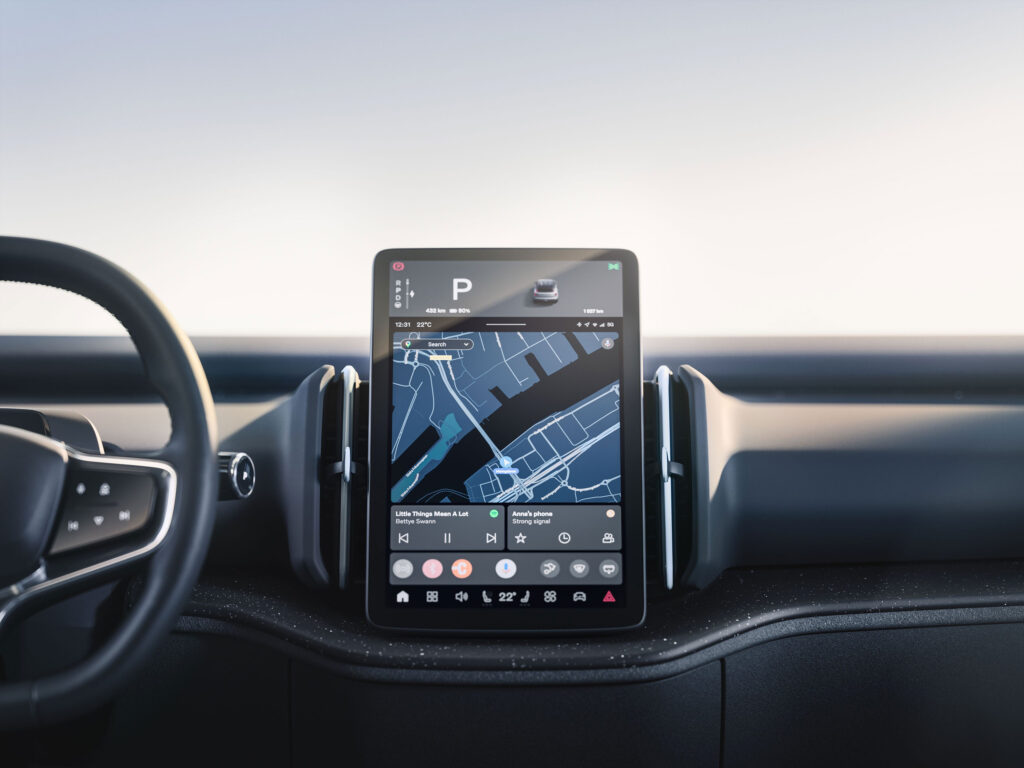 Unfortunately, there's only one display in the EX30, a 12.3-inch portrait-style touch screen on the center of the dashboard. This is where the Google-based infotainment system lives, but it's also where you keep tabs on your speed, vehicle warnings and everything else, because there's no separate instrument cluster. A Volvo representative said they did this for several reasons. One, it costs less to have just a single screen, and pricing is a critical aspect of the EX30, and two, the manufacturing of displays is extremely carbon intensive, so minimizing them helps reduce the vehicle's lifetime emissions.
I'm old school and prefer having a separate instrument cluster, but I was told that with this setup your eyes do not have to move too far from the road to keep tabs on speed, so I will hold off on dismissing this setup until I've driven the vehicle.
"V" for "value"
Volvo is not known as a bargain-basement brand, but surprisingly, the EX30 will be extremely affordable, extremely. This pint-size SUV starts at a mere $36,145 including $1,195 for delivery. That makes the EX30 a tremendous value, especially when you consider that EVs tend to be very expensive and that the average new vehicle transaction price in the U.S. these days is right around $49,000.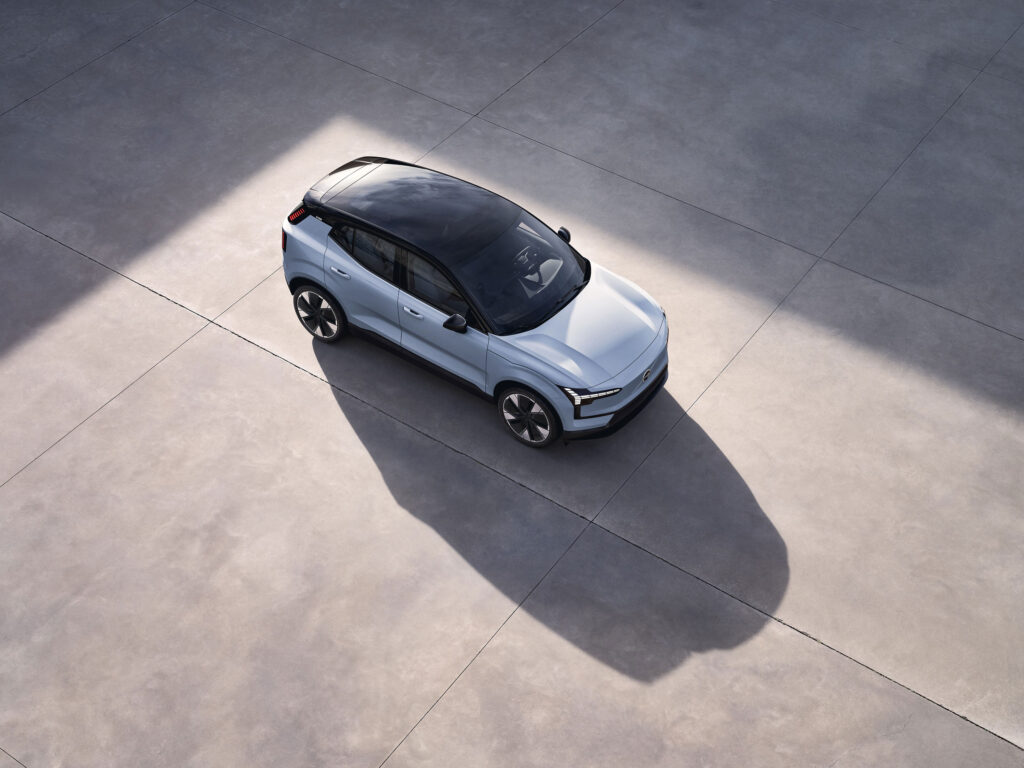 Available for pre-order right now
And finally, if you like what you see here — and there's plenty to love about this new EX30 — you don't have to wait too long to get behind the wheel. In the U.S., you can reserve one of these electric SUVs right now, with deliveries scheduled to begin in the summer of 2024, though according to one company representative, examples might start arriving even earlier than that.