We here at EV Pulse love the Porsche Taycan. Other than its price tag, there's very little to complain about the performance sedan — well, maybe its driving range. But overall, those who want an EV that feels sporty, alive, and fun to drive, should strongly consider what the Taycan has to offer. Chances are though, if you're reading this post, you already own a Taycan. And if so, congratulations, we're jealous!
So, you're probably shopping for replacement windshield wiper blades  for your Porsche Taycan and need some suggestions. Below, we'll give you all the information you need to properly shop for replacement windshield wipers for your Taycan, including the size you need and recommendations based on the weather conditions you need to deal with.
What size are the windshield wipers on the Porsche Taycan?
The Porsche Taycan uses a 26″ wiper blade on the driver's side and a 20″ wiper on the passenger's side.
1. Top pick: Bosch Automotive ICON wiper blades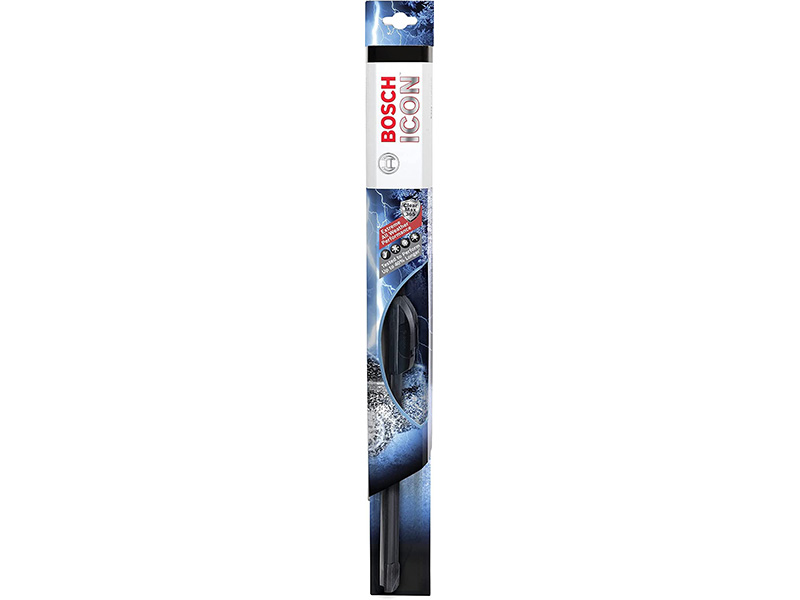 Your Porsche Taycan deserves the best and when it comes to windshield wipers, that would be the Bosch ICON — at least in my opinion. I have used these wiper blades for many years while living in Florida, enduring summer storms and hurricanes. Although I don't experience as much rain now that I live in Southern California, I still chose to swap out my factory windshield wipers for Bosch ICONs, because I know they'll work well when I need them.
As an all-season blade, the ICON performs extremely well in the rain and in light snowy conditions. But if your winter is more severe and you're experiencing heavy snow and ice, you'll want a different wiper blade (Trico ICE is our recommendation). I have found the Bosch ICONs live up to their durability claim, lasting noticeably longer than other wipers on the market.
It's a beam-type wiper blade with an asymmetrical aerodynamic design. That means they'll cling to your windshield for better contact when they wipe. The rubber technology used on the ICONs is exclusive to Bosch, a company that produces various OEM parts for automakers. These wiper blades also come with a pre-installed adapter, so they should work just fine on your Taycan.
2. Runner-up: Rain-X Latitude 2-in-1 Water Repellent wiper blades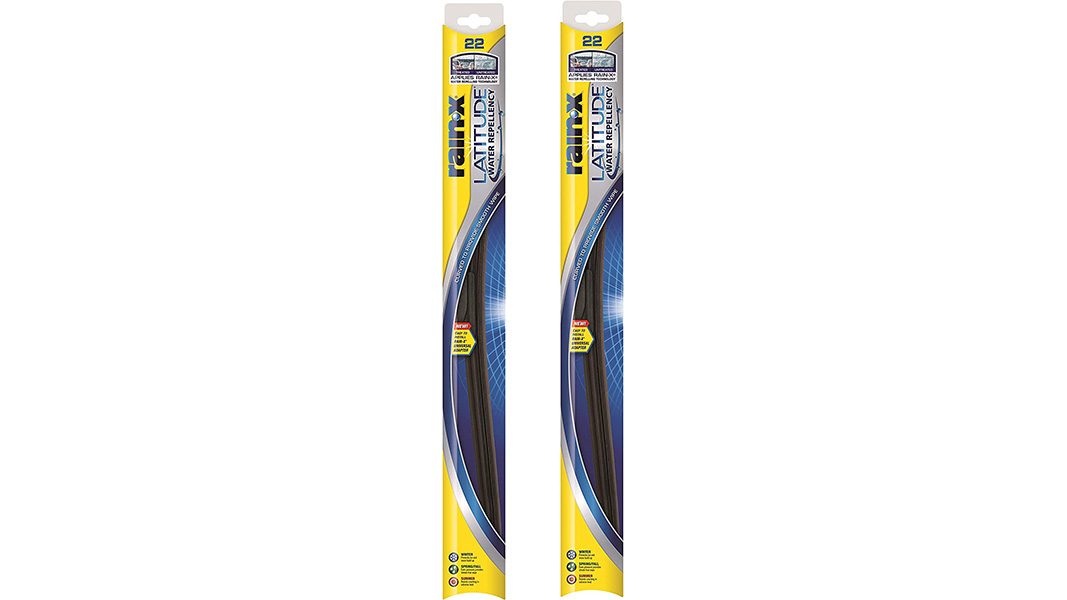 If you mainly deal with rain and lots of it, the Rain-X Latitude 2-in-1 is a fantastic option. More affordable than the Bosch ICONs in the top spot, the Rain-X Latitude also has an added bonus of applying a water repellent formula to your windshield. If you've never heard of the brand Rain-X, it's mostly known for its hydrophobic solution that makes water bead right off your windshield. These wipers apply that same product with each wipe.
Now, it's not as effective as putting the Rain-X solution itself on your windshield, but you should notice a difference after using the wipers a few times. Like the Bosch ICON, the Latitude is a beam wiper blade, which means it too will contour to your windshield to apply even pressure when it wipes. When it comes to sleet and snow, the Latitude offers adequate performance — there are better options for snow and ice.
Rain-X includes a patented universal adapter with the Latitude wiper blade, which should allow for easy installation on your Porsche Taycan.
3. Best silicone option: PIAA Super Silicone wiper blade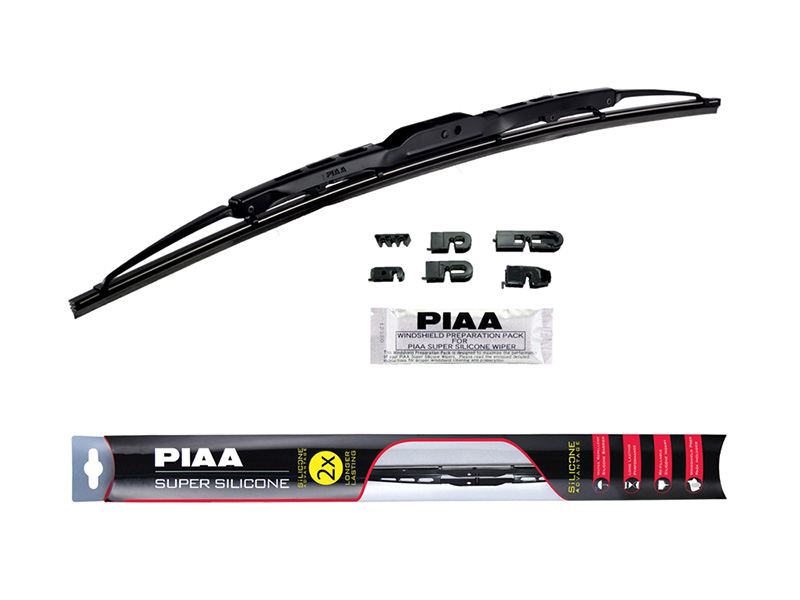 When it comes to longevity and performance, you'll find very few wiper blades as highly recommended as PIAA's Super Silicone wipers. These have been a fan favorite for over a decade, especially among those in the automotive aftermarket. Using silicone rubber, these wiper blades deliver smooth and quiet operation, while lasting a lot longer than conventional wipers. They also apply an invisible water repellent barrier to your windshield, similar to Rain-X's Latitude.
These wipers are conventional wipers, eschewing modern technology for proven performance. Another added benefit is that you can just purchase silicone inserts for these wiper blades when performance starts to degrade. Instead of having to buy an entire wiper each time you need replacements, you'll just need an insert that's easy to install and much more affordable than the entire assembly.
4. Best for ice/snow: TRICO Ice extreme weather winter wiper blade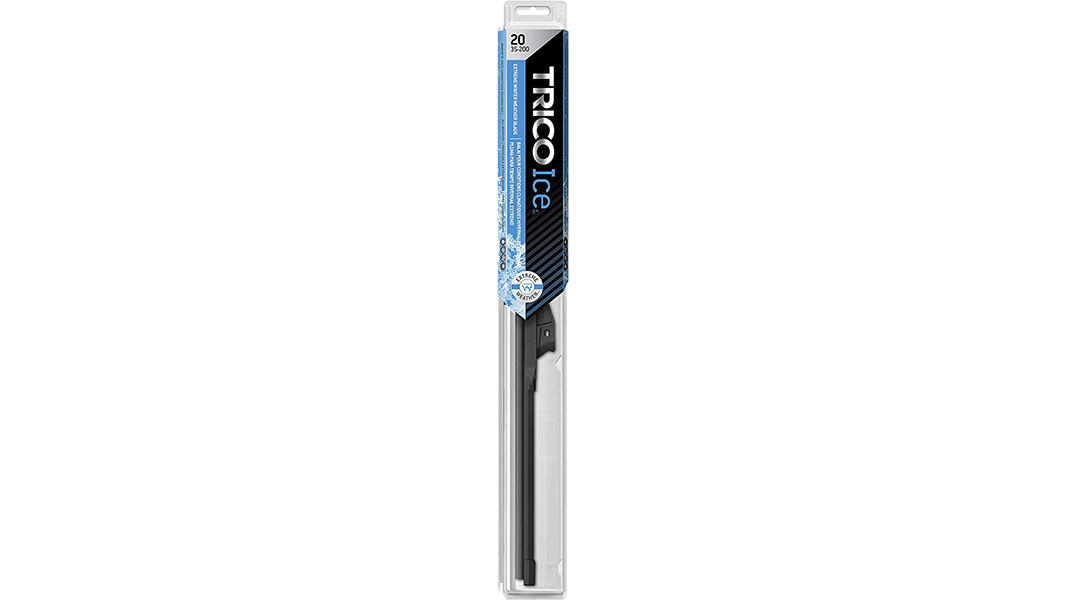 We've mentioned a few times throughout this article, if you live somewhere that experiences a lot of ice and snow, you'll want the TRICO Ice wiper blade. Designed and engineered to deal specifically with extreme winter weather conditions, the TRICO Ice uses a heavy-gauge wiper element combined with a rugged armor to protect itself in the cold. TRICO also gives this beam blade a wedge-shaped spoiler to help shove away any built up snow or ice.
When it comes to driving the Taycan in extreme winter weather, you probably have enough to worry about with the reduce ranged from the cold. So get yourself a set of TRICO Ice blades so you don't have to worry about the performance of your windshield wipers. These come with a universal SWIFT connector, along with multiple adapters.
How often do I replace my Porsche Taycan's windshield wipers?
The answer to this question varies on a few factors, including where you live, the distance of your commute, how often you're needing to use your wipers, and where you typically park your car. Even if you never use your windshield wipers, you still want to check if they need to be replaced at least every six months. Reason being, the sun's harmful UV rays can cause that rubber to degrade, more so if your car is often parked outdoors and not under cover. You don't want to wait until you're caught in a rain storm to realize your wipers need to be replaced.
Personally, I recommend checking your wipers at least every three months to see if they need to be replaced. The best way to do this is to run them across your windshield and see if there is any chattering or streaking. You should also do a physical check to see if any of the rubber on the blade is damaged. If you get into the habit of checking your windshield wipers each time you wash your car (assuming you wash it regularly) you shouldn't ever be stuck with poorly performing wipers.
If you're lazy or forgetful, just set yourself a calendar reminder to check every three months. Poor visibility in the rain isn't safe for you or the people you're sharing the road with, so don't go driving with damaged windshield wipers.
Should I replace both Porsche Taycan front windshield wipers at the same time?
We always recommend replacing both your front windshield wipers at the same time. It's not a significant amount of money to purchase a pair of wiper blades and you'll have peace of mind knowing both your wipers are brand new.