On Wednesday, global automaker Stellantis revealed details about, and even a few pictures of, its new STLA Medium electric vehicle platform, which was first announced along with three other EV architectures back in 2021. This new vehicle foundation promises to offer class-leading range and energy efficiency as well the adaptability to underpin a wide range of vehicles.
The automaker claims the upcoming STLA Medium platform will deliver up to 435 miles of electric driving range with a performance battery pack, or 700 kilometers if you're averse to using non-metric "freedom units." The standard-sized battery is expected to deliver more than 310 miles (500 km) of range.
Despite its newness, the automaker says the STLA Medium platform will still use a 400-volt electrical architecture, at least initially, though the platform is battery chemistry agnostic. This will still put vehicles based on this platform well behind other cars that are already available in the market, chiefly the Hyundai Motor Group's E-GMP-based products — the Kia EV6, Hyundai Ioniq 5 and Ioniq 6, plus the Genesis GV60. As for charging, Stellantis says vehicles based on this platform will be able to juice up from 20 to 80% in 27 minutes. That's a rate of 2.4 kilowatt-hours per minute.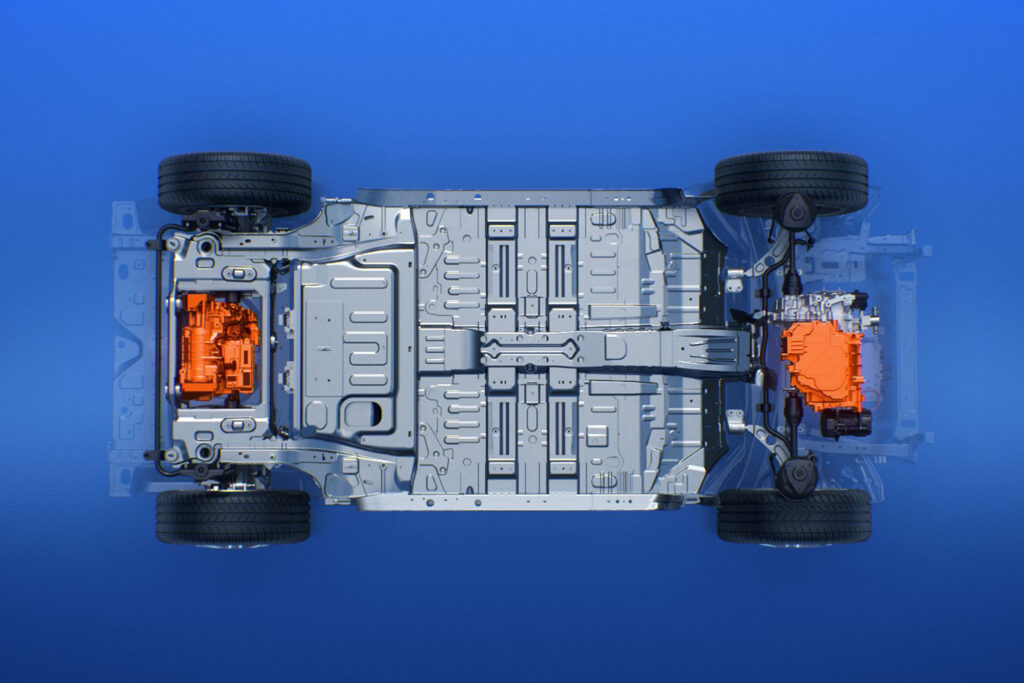 Aimed at C- and D-segment products, the heart of the global automotive industry that accounted for some 35 million global sales in 2022, this new architecture has the potential to support a dizzying array of upcoming EVs. Annually, Stellantis says it has the capacity to manufacture up to 2 million vehicles based on this architecture.
Vehicles underpinned by the STLA Medium architecture will be offered with front- or all-wheel drive, though there's no mention of any rear-drive products. Output is expected to range from 160 to 285 kilowatts, roughly 214 to 382 horsepower. Wheelbases are said to run from 106.3 to 114.2 inches. Overall vehicle length should go from roughly 170 to about 193 inches.
"The STLA Medium platform demonstrates the power of the global Stellantis technical community, delivering products that are hyper-focused on our customers and rewriting long-held assumptions of transportation as we drive for carbon net zero by 2038," said Carlos Tavares, the CEO of Stellantis in a media release shared by the automaker. "What we see today is the product of just over two years of no-compromise innovation to deliver clean, safe and affordable mobility, supported by our €30 billion investment in electrification and software through 2025," he also noted.
Aside from excellent range and impressive adaptability, the STLA Medium platform is also designed to be future proof. Modularity allows the architecture to be adapted over time, with parameters including the ride height, suspension configuration, wheelbase and width all being changeable. Additionally, over-the-air software updates will continue to improve the vehicles underpinned by this platform.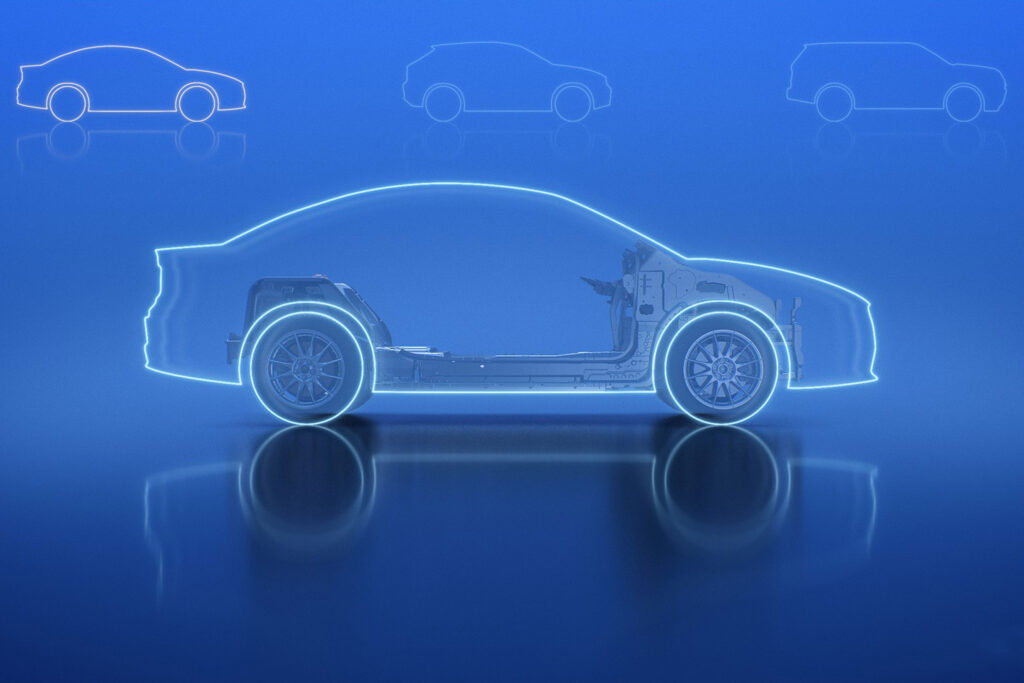 Aside from STLA Medium, the automaker is also developing three other electric vehicle platforms. These include STLA Small, STLA Large and STLA Frame, the last of these will underpin the upcoming Ram 1500 REV all-electric pickup truck.
This announcement is critical to Stellantis. The automaker is behind the curve when it comes to electrification. Rivals like Ford, GM and Hyundai already offer a range of EVs, with many more in the works. Stellantis hasn't really introduced many electric models to compete, so it has a lot of catching up to do. STLA Medium should help Stellantis close the gap, and maybe even overtake rival companies.