Automotive was a major focus at Sony's press conference during CES 2023. The company gave a preview for its upcoming movie based on PlayStation's Gran Turismo franchise and even announced that Gran Turismo 7 would get a free update to support the upcoming PlayStation VR2. Those announcements were clearly an appetizer for Sony's main course, which was the unveiling of the Afeela brand. We've known for quite some time now that Sony and Honda are teaming up to create a vehicle, and that sedan is set to arrive North America in spring 2026.
The 50-50 Sony Honda Mobility joint venture was announced in March 2022, combining Honda's expertise in the automotive industry with Sony's extensive experience in imaging, networking, sensor, and entertainment. Taking center stage at the press conference was a prototype of the upcoming sedan, which will initially be built at one of Honda's 12 plants located in the U.S. Following the U.S. launch, Afeela will set its sights on the Japanese and European markets, but no schedule for those rollouts has been announced.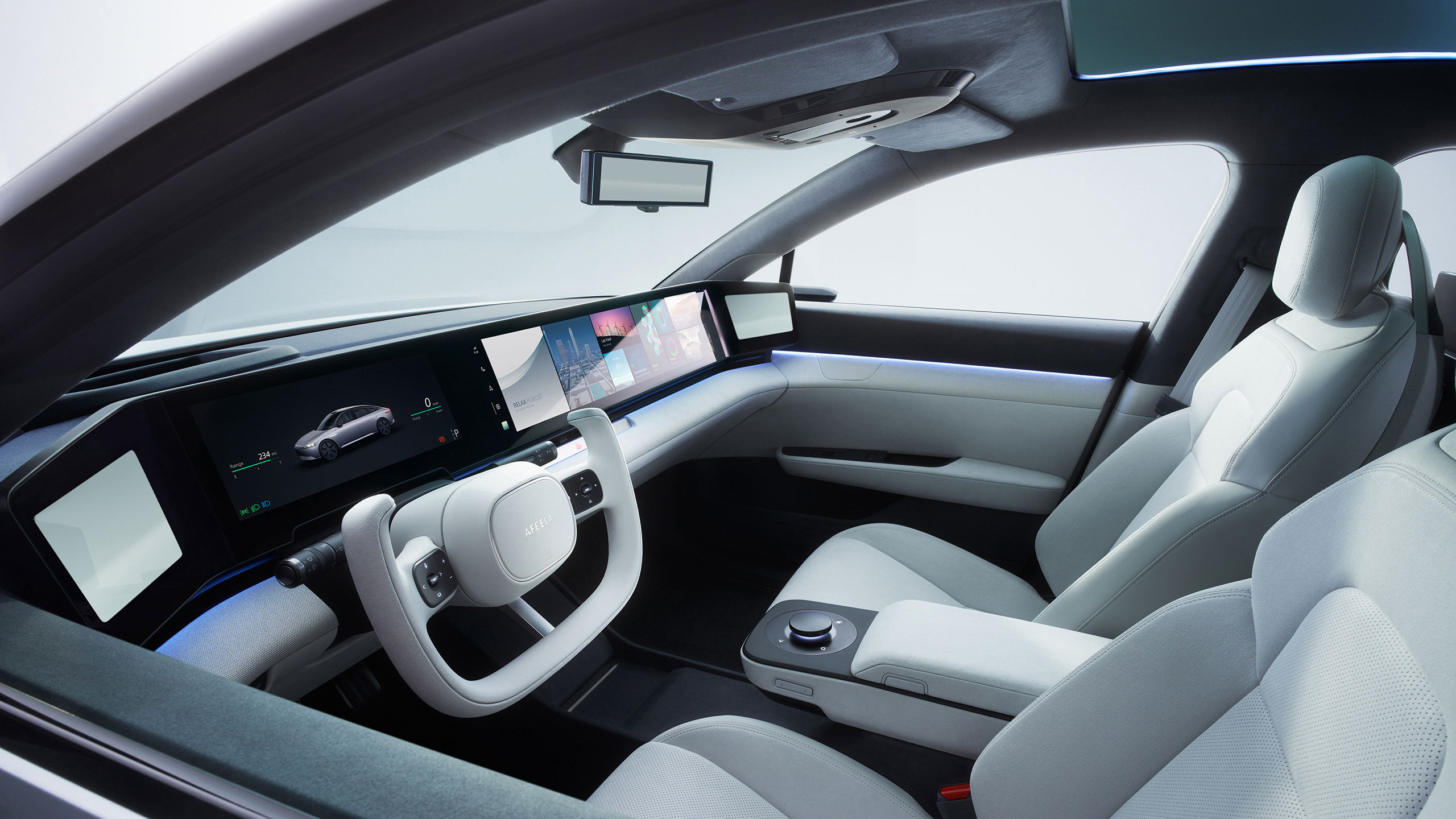 Serving as CEO of Sony Honda Mobility is Yasuhide Mizuno, who shared more details about Afeela and emphasized that the brand will focus on autonomy, augmentation, and affinity. To help bring that all to fruition are several technology partners including Epic Games' Unreal Engine and Qualcomm. Kim Libreri, CTO of Epic Games and Cristiano Amon, President and CEO of Qualcomm, also took the stage to share brief details on how they're contributing to the Afeela project.
For now, Afeela isn't committing to deliver a fully autonomous vehicle, but the prototype is equipped with 45 cameras and sensors throughout for semi-autonomous features. Qualcomm will help bring all that to life through its Snapdragon Digital Chassis technology, while Unreal Engine and Epic will help with the VR/AR aspect of the driving experience.
Not surprisingly, the unveiling wasn't filled with your typical tech specs you'd expect from a car debut. There was no mention of powertrain, charging rates, or driving range. Instead, Sony Honda Mobility focused on technology, infotainment, and how AI will be used to deliver a new driving experience. And of course, Sony previewed how the Afeela will incorporate PlayStation into the vehicle in the future. Quite possibly the most interesting feature we spotted during the reveal was the graphic found in the front area between the headlights can change. Examples shown included the car's charging status and a logo for Sony's Spider-Man movie, suggesting that ads could roll on the front of your car.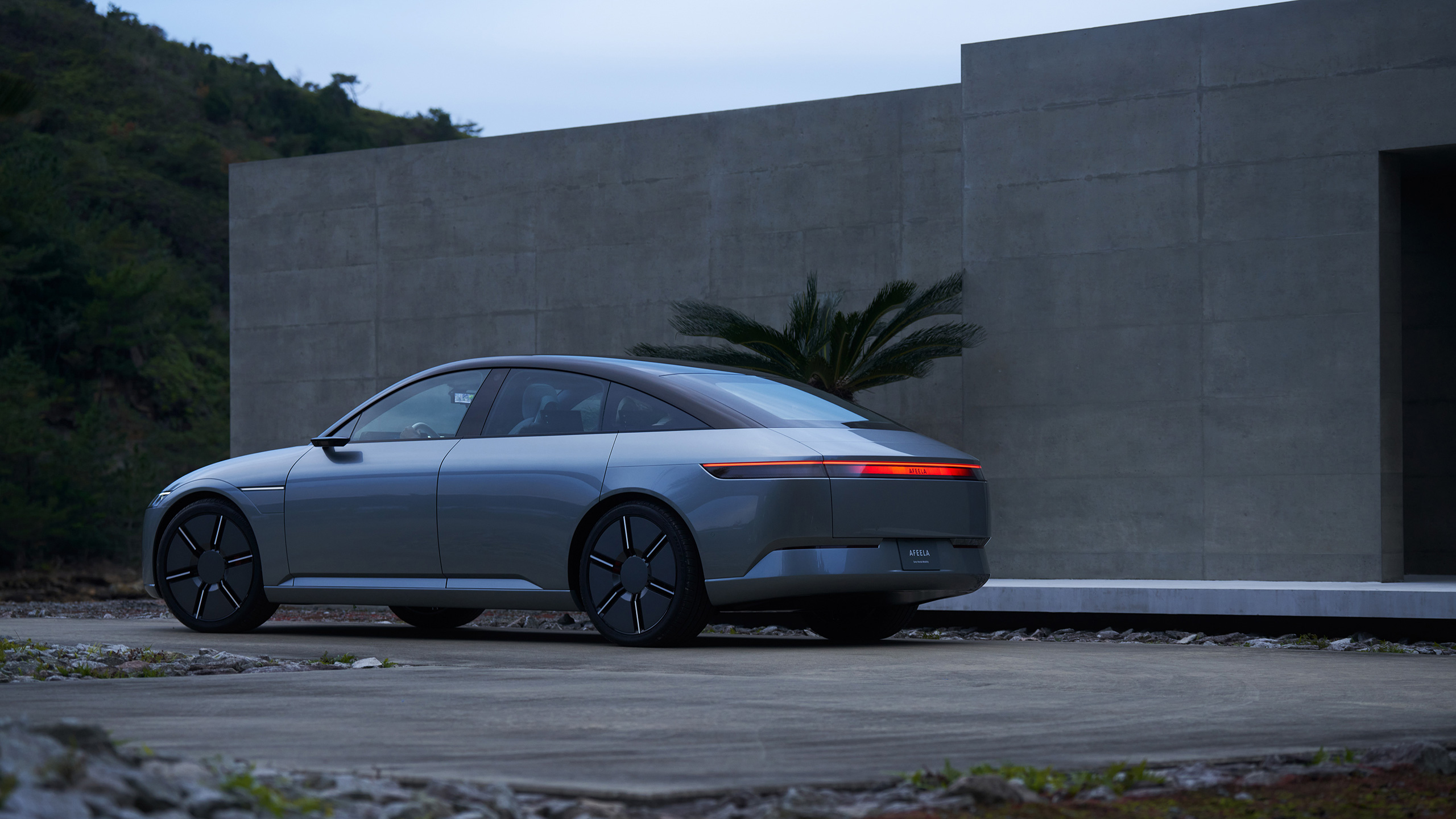 For now, Afeela will be focusing on further development of its prototype. Pre-orders for the sedan will start in 2025 and if everything goes as planned, we should see this vehicle begin deliveries in North America by spring 2026 — perhaps it'll incorporate the PlayStation 6 by then.
Recent updates
Updated (9:49 AM EST, 1/9/2023) – Added walk around first look video of the Afeela.