On Monday, Alpha Motor Corporation released driving footage of its retro-styled Wolf all-electric pickup. Dressed in matte black, the boxy truck can be seen bombing through the desert in what may be the most cringe-inducing three-and-a-half-minute video ever published on YouTube, an audiovisual onslaught chockablock with more platitudes and clichés than a political stump speech.
To spare you the indignity of watching this feature — and potentially gouging out your own eyes — here are some of the vehicle specs presented in this video. Dimensionally, the regular cab Wolf pickup will be 190 inches long, 75 inches wide and ride atop a 109-inch wheelbase. The bed length clocks in at a respectable 6 feet. This means the pickup is considerably smaller than a midsize Chevrolet Colorado, which has a hub-to-hub of more than 131 inches and an overall length of around 213 inches. Even the compact Ford Maverick is considerably larger.
Overall, the Wolf looks like a Nissan or Toyota pickup from the 1980s, boxy, and somewhat crude, with a bed-mounted light bar and tubular bumpers. Unusual for the 21st century, this rig's design simplicity is refreshing and actually pretty cool.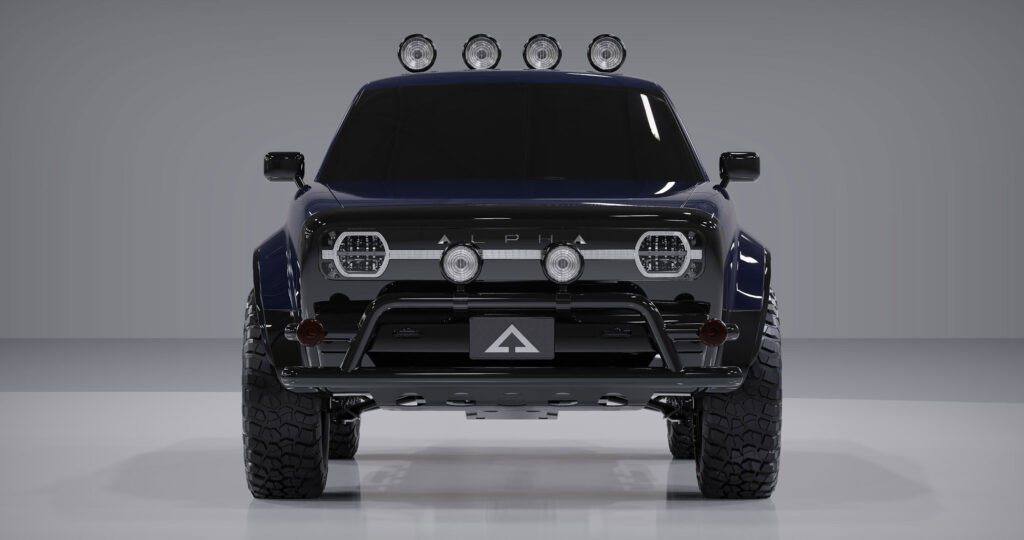 As for the powertrain, the Wolf should offer lithium-ion batteries ranging from 65- to 85-kilowatt-hours, enough to provide more than 275 miles of range in the base model, at least according to the video; some specs differ on the company's website. When it comes to charging, these packs will have a 400-volt electrical architecture that should allow the vehicle to juice up in less than an hour, though charging specifics are not shared.
This truck's base horsepower should be 285, enabling it to hit 60 mph in a fleet 5.8 seconds. Higher-end models should be even quicker. According to the video, the top speed will be 125 mph. Expect the Wolf to tow up to 3,000 pounds.
Ostensibly providing strong off-road capability, this truck appears to feature traditional body-on-frame construction. The vehicle also features standard 18-inch wheels and has an independent front suspension.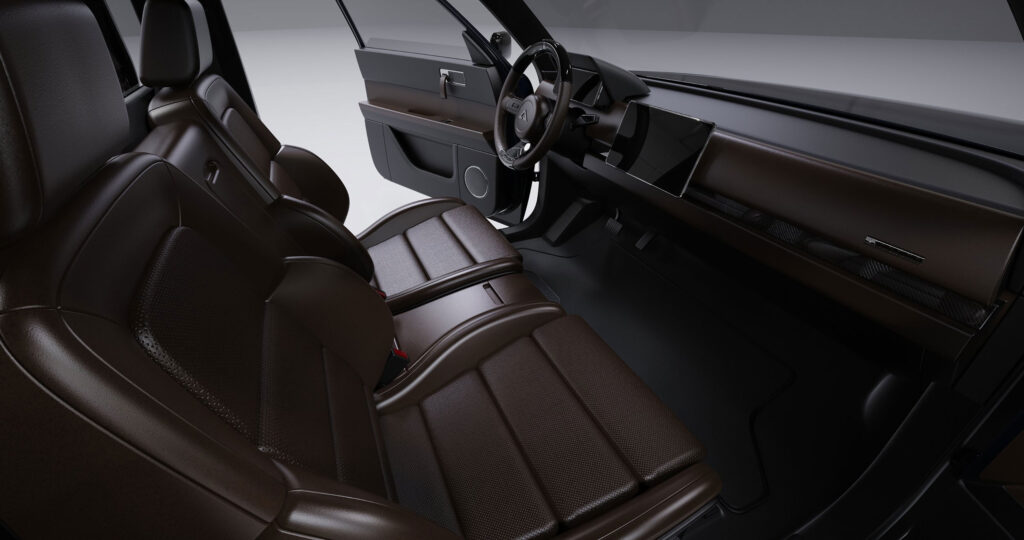 Laying it on thick, the video narrator says this vehicle is "a fusion of art and engineering, a testament to the human spirit." The Alpha Wolf is also described as more than just a vehicle, rather, the startup automaker is calling it a movement. Whether any of this proves to be true obviously remains to be seen.
To get a better look at the Wolf all-electric truck, which Alpha plans to manufacture in the U.S., and to see this rig in action, check out the embedded video if you're feeling adventurous, but proceed with caution. You've been warned.