The Mercedes-Benz EQE SUV has made its official debut and with it is Mercedes-AMG's first all-electric crossover. My colleague, Craig Cole, covers the details on the Mercedes-AMG EQE SUV in a separate post, while this one will focus on the standard Mercedes-Benz model. Following in the footsteps of the rest of Mercedes-Benz's lineup, there aren't a whole lot of surprises with the EQE SUV. It's basically the crossover version of the EQE sedan, similar to how the EQS and EQS SUV models are positioned. As the fourth model to ride on the German automaker's all-electric platform, the EQE SUV will be produced in Tuscaloosa for the U.S. market and should arrive in the first half of 2023.
Although official EPA range figures have not been revealed, Mercedes-Benz said the EQE SUV will deliver a range of over 342 miles (550 kilometers) for European-spec vehicles on the generous WLTP cycle. In the U.S., we estimate the EQE SUV will return close to 300 miles based on EPA figures. As for the lineup, the standard Mercedes-Benz EQE SUV will be available in three flavors, plus the high-performance Mercedes-AMG variant:
Mercedes-Benz EQE SUV 350+ — a rear-wheel-drive only model (single rear motor) with 288 hp and 417 lb-ft of torque
Mercedes-Benz EQE SUV 350 4MATIC — all-wheel-drive model (front and rear motors) with 288 hp and 564 lb-ft of torque
Mercedes-Benz EQE SUV 500 4MATIC — all-wheel-drive model (front and rear motors) with 536 hp and 633 lb-ft of torque
Mercedes-AMG EQE SUV — arriving in 2024 with 677 hp and 737 lb-ft of torque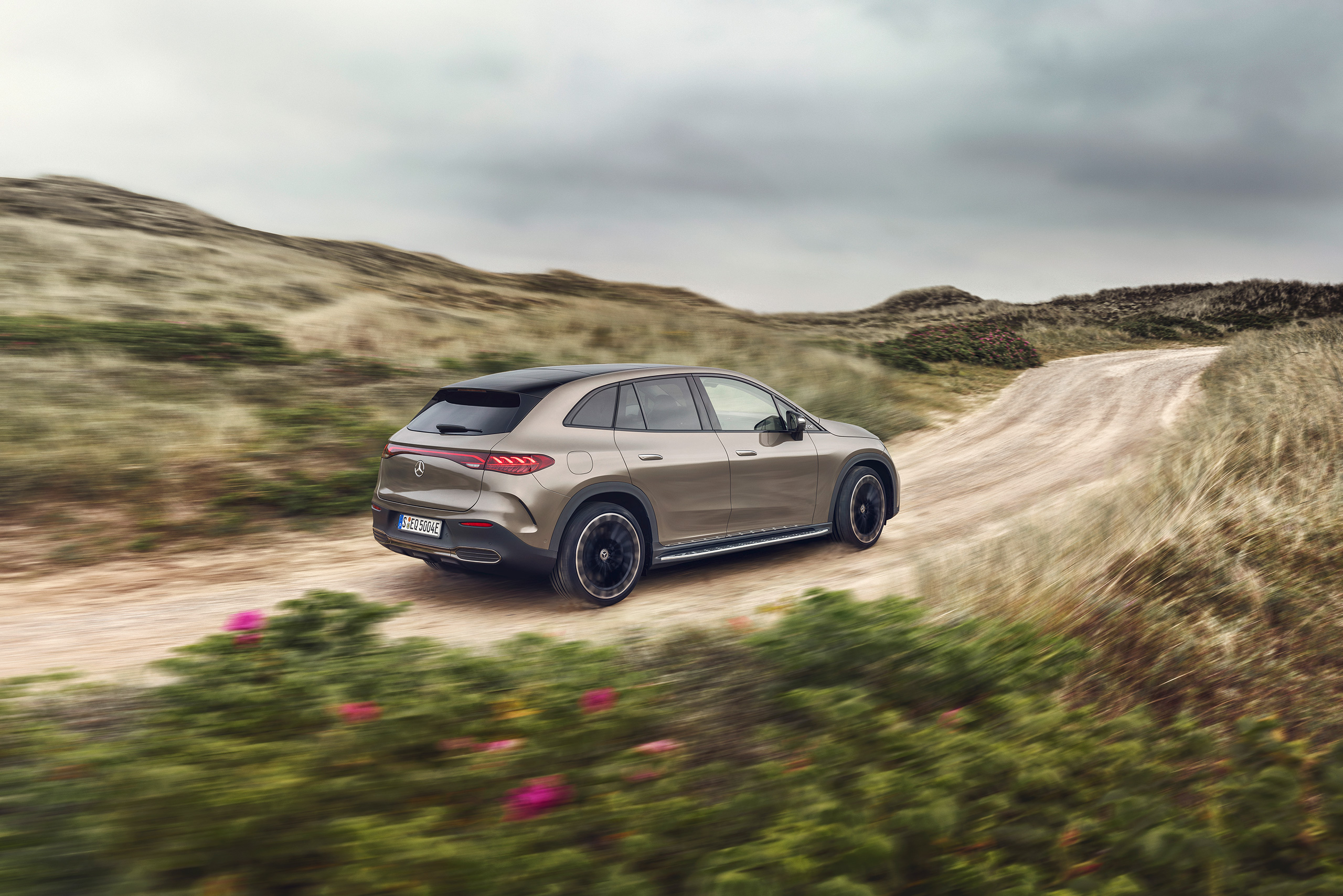 On the outside, the new EQE SUV measures 191.5 inches by 76.4 inches by 66.4 inches and rides on a 119.3-inch wheelbase. The Tesla Model Y, one of the EQE SUV's main competitors, measures 187 inches by 76 inches by 64 inches. If you want to compare to the larger EQS SUV, that model measures 201.8 inches by 77.1 inches by 67.6 inches. Unfortunately, official weight figures have not been announced.
Several advanced safety features will be standard on the EQE SUV, including Active Brake Assist, Active Lane Keeping Assist, and Parking Package with Surround View System. The crossover will benefit from over-the-air updates, a feature that is pretty much expected from luxury EVs these days. Also standard is a heat pump, which takes waste heat from the electric drivetrain and battery, using it to heat the interior. The automaker's THERMATIC automatic climate control system with two climate zones will also be fitted to every model, while THERMOTRONIC with four zones is available as an option.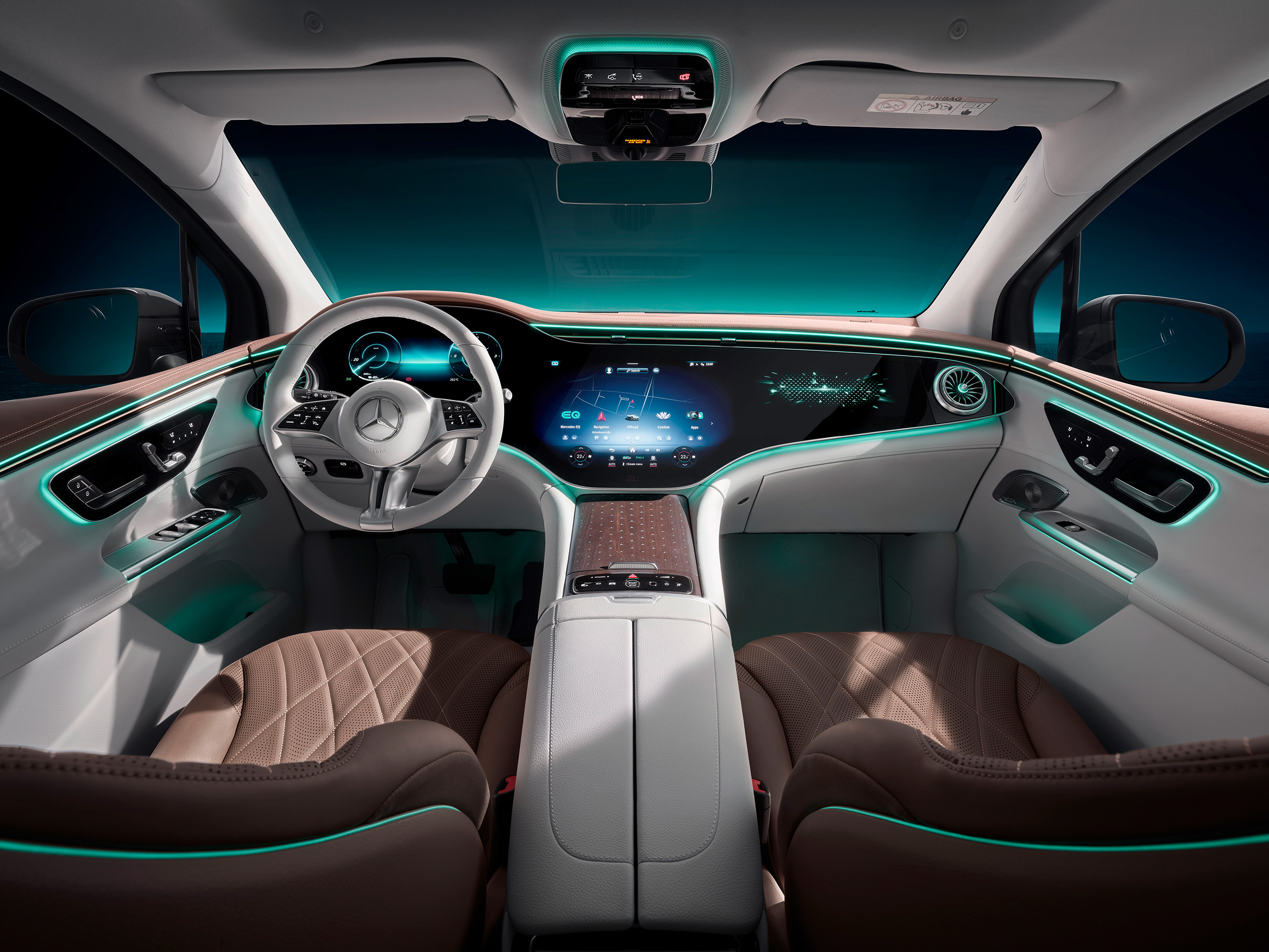 The model will introduce Mercedes-Benz's fourth soundscape called "Serene Breeze," which will offer a relaxed and natural sound. Buyers can also opt for an interior driving sound that adapts to driving style. Standard audio on the EQE SUV is a Burmester 3D Sound System with Dolby Atmos.
As for charging, the EQE SUV has a DC fast charging system with a charging capacity of up to 170 kW for its 90.6-kWh lithium-ion battery pack. That should be good enough to go from 10% to 80% charge in around 32 minutes.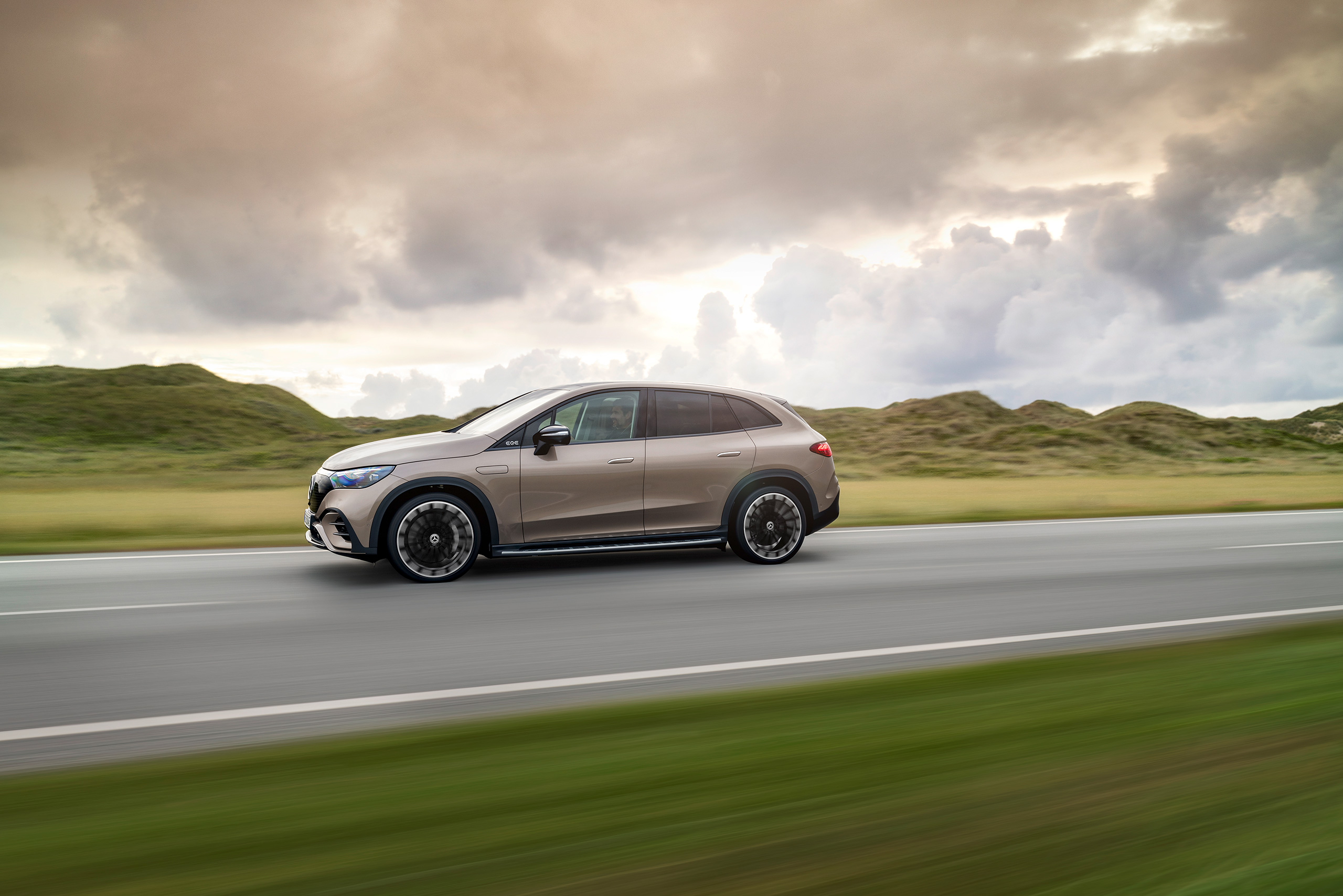 "The EQE SUV is the multi-purpose variant of the EQE executive sedan, available just like this latter model with the key innovations of the EQS, yet at the same time more dynamic than the EQS SUV," said Chief Engineer Dr. Oliver Röcker. "In other words, a family member with the best qualities and for every occasion."
Expect official pricing to be announced closer to the model's launch in 2023. But given its competition, which includes the BMW iX, Audi e-Tron, Polestar 3, Genesis GV60, and Tesla Model Y, the Mercedes-Benz EQE SUV should start around $80,000.