This year, the Lincoln brand is celebrating its 100th anniversary and to give us a preview of its future, the Model L100 Concept has made its debut at the Pebble Beach Concours d'Elegance, where the American automaker is the featured marque.
Boasting a sleek and futuristic design, Lincoln says this concept "pushes the boundaries of Lincoln's Quiet Flight design to create connected experiences that re-imagine the ultimate vehicle sanctuary of tomorrow."
Although much of the focus is on the concept's design, Lincoln did say it uses next-generation battery cell and pack technologies that will deliver game changing energy density. Perhaps more importantly, the new electric powertrain enables Lincoln to re-imagine how it designs its vehicles, placing a bigger focus on maximizing interior cabin space.
This is especially important since the Model L100 Concept was designed as an autonomous vehicle with an intelligent driving experience, centered around connectivity and software-driven innovations.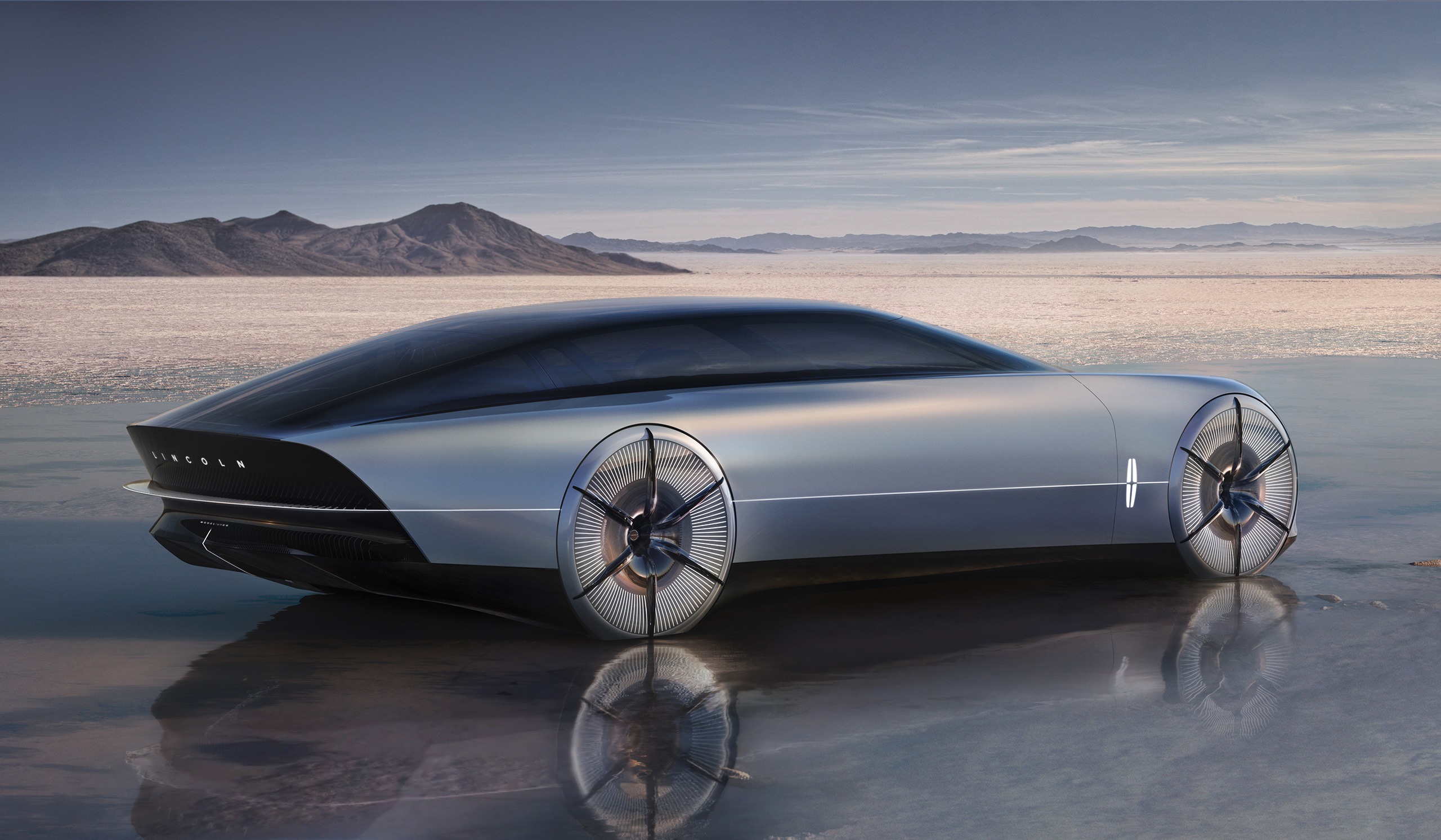 Before we take a look at the concept's interior, which is arguably the highlight of this concept, let's talk about the exterior design. Clearly a concept from bumper to bumper, it features a glass roof and reverse-hinged doors with the signature Lincoln Embrace. The American automaker opted for metallic paint and frosted acrylic on the exterior with a satin digital ceramic tricoat. Its aero-shaped design is low to the ground, giving this concept a sleek design with a clear focus on aerodynamics.
A bit of forward-thinking technology was also implemented that utilizes lighting, advanced AI, and GPS sensors to deliver a customized experience. Basically, the Model L100 Concept can sense when a human being is approaching the vehicle, enabling a "light symphony" that follows the person around the vehicle. The concept also draws from Lincoln's 100-year heritage, celebrating the 1922 Model L by incorporating a crystal greyhound hood ornament that was originally selected by Edsel Ford in the 1920s.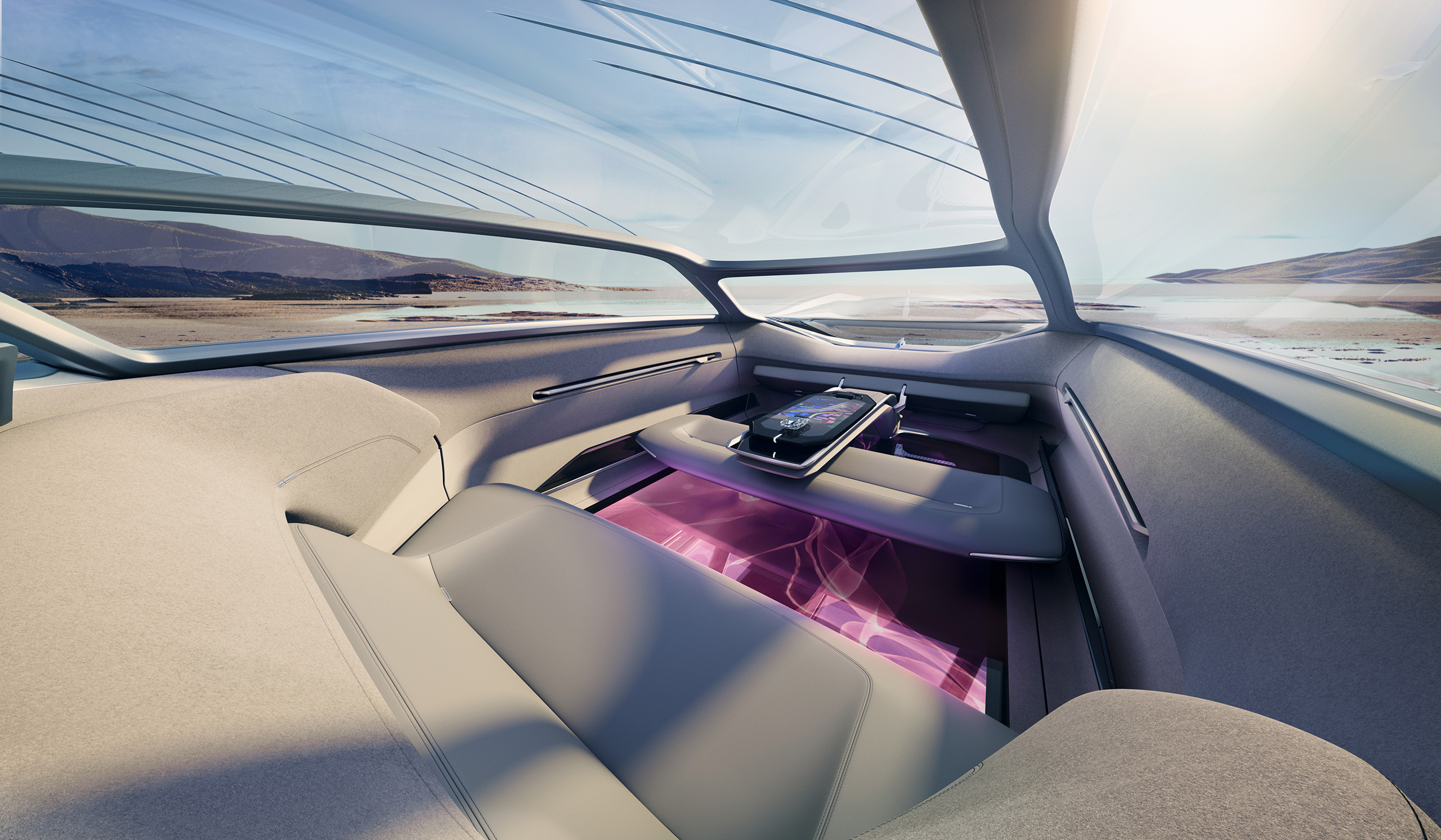 Things get particularly interesting inside the cabin, where you'll notice the complete lack of a steering wheel. Instead, the focus is on an interactive center console chessboard with a jewel-inspired chess piece controller. You see, that controller is what replaces the traditional steering wheel since this is a self-driving concept. More interestingly, the front row seats can be flipped forward, so that front passengers can sit directly across from rear passengers and interact face-to-face. It's clear that the interior was designed to be an immersive environment and Lincoln says the digital floor, canopy, and ambient lighting all harmonize to create a personalized experience. It uses animal-free materials and luxury alternatives, including recycled suede fabric and accents of amethyst.
We don't believe the Lincoln Model L100 Concept truly previews a future production vehicle from the brand, but rather it's designed to give us an idea of the direction Lincoln is pointing toward for its next generation of vehicles. More importantly, the automaker is embracing an electrified future with a focus on luxury and comfort.
"We are at a special moment in our history. Over the last 100 years, Lincoln has pioneered multiple innovations and pushed the boundaries of design that have come to define our brand as we know and love it today," said Joy Falotico, president, Lincoln. "With the Model L100 Concept, we re-imagine what the Lincoln sanctuary can look like for our clients of tomorrow and take a big step toward our next chapter."