Many vehicles these days are rolling off the assembly line with a few built-in cameras that serve as driver assistance aids. However, very few vehicles actually allow you to save and record video footage using those built-in cameras, which is why dash cams exist. There are several reasons why you might want a dash cam in your car, the main one being to provide evidence if you are ever in an accident. If you're a rideshare driver, you likely want a dash cam that also records what's going on inside your cabin, in case an incident occurs.
Below, you'll find our list of recommendations for the best dash cams, and the different use cases for each one. Following our picks, you'll find more information on dash cams and what to look out for so you get the best one for you and your vehicle.
1. Top pick: Vantrue N4 4K dash cam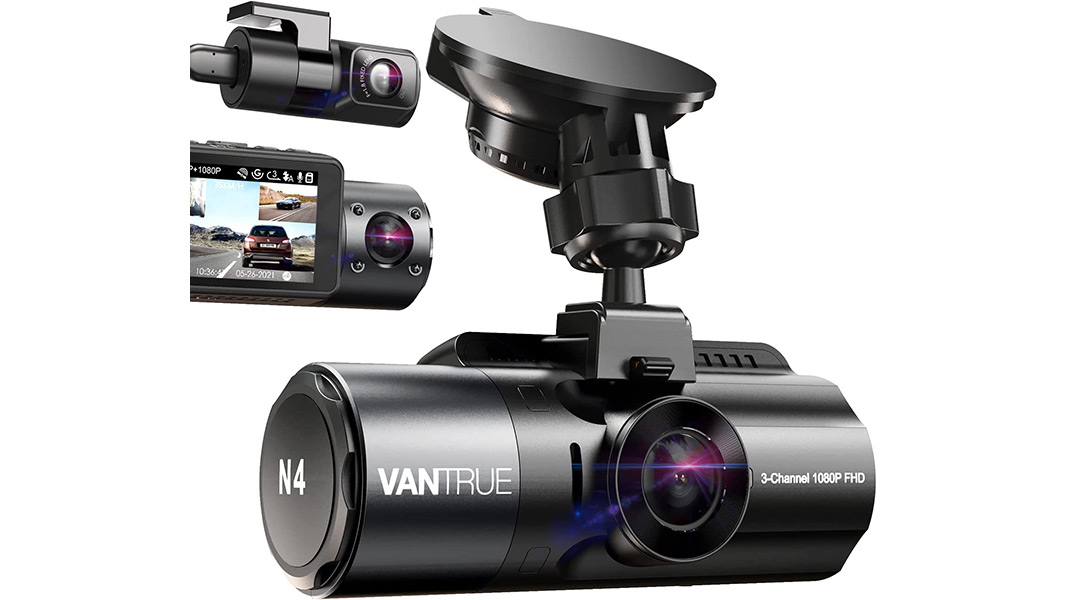 One of the most respected and well-known brands in the dash cam market is Vantrue, and we found the N4 to be its best overall product. This versatile dash cam is capable of recording the front, rear, and interior of your vehicle simultaneously at 1440p (front), 1440p (rear), and 1080p (interior) resolutions. The front camera has a 155° field of view, while the rear camera captures at 160° and the interior has a 165° field of view. If you don't care about capturing interior footage, then you can take advantage of 4K front camera recording and 1080p for the rear.
Powered by Sony's STARVIS CMOS sensor, the Vantrue N4 has a large f/1.4 aperture, 6-glass lens for the front and a f/1.8, 6-glass lens in the rear to help capture quality video in low-light situations. There are 4 infrared LED lights to support the f/2.0 interior camera so it can record passengers even in pitch black.
The N4 is also equipped with a 24-hour parking mode, which we feel is a really important feature to have in a dash cam. It allows the dash cam to record continuously at a low bitrate, so while the quality isn't great, it does ensure the dash cam is recording at all times. Of course it also has motion detection and collision detection, so recording will start when either of those things occur near your vehicle. Like most quality dash cams, footage recorded when a collision is detected will automatically be locked, so it can't be accidentally overwritten. This dash cam can operate in temperatures ranging from 14°F to 158°F.
While it may seem the Vantrue N4 is perfect, it's not. This dash cam doesn't support WiFi or Bluetooth, so you won't get any sort of wireless connectivity with it or with a smartphone app. In order to update the camera's firmware, you'll have to download the files and copy them to the device's memory card. Vantrue does provide an 18-month warranty with this dash cam, which can be extended.
2. Premium pick: BlackVue Cloud DR900X-2CH 4K dash cam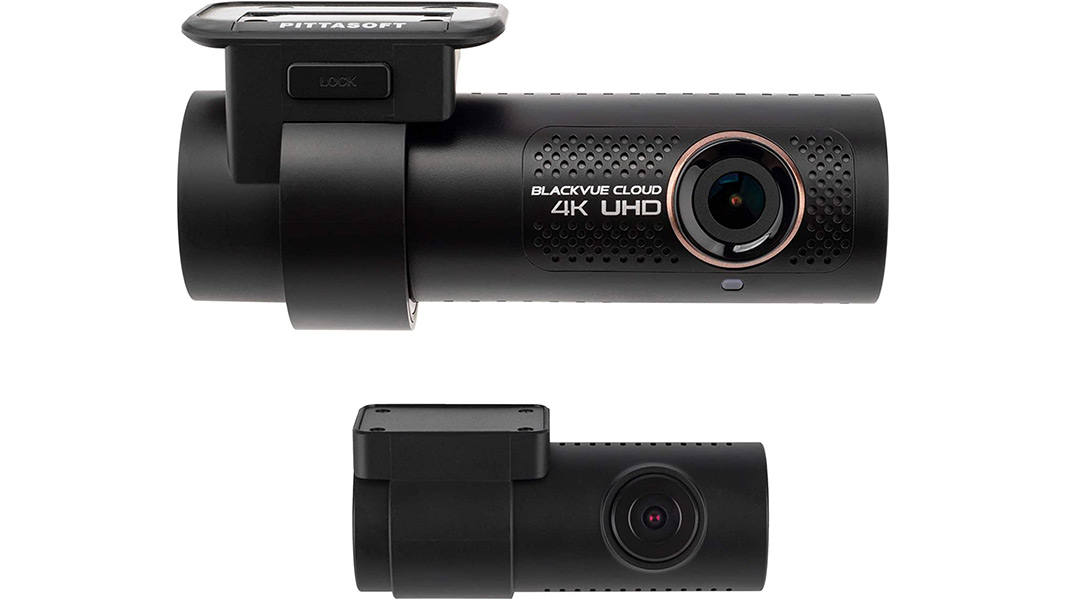 If you're used to living in a connected world and want a dash cam that's capable of connecting to the cloud and a smartphone app, we recommend BlackVue's Cloud 4K dash cam. As you can imagine, being our premium pick, this dash cam is not cheap, but it does come with most of the features you'd want in a dash cam. It's important to note that this dash cam won't record your interior. If you need that functionality, consider our top pick or other recommendations on this list.
With that out of the way, the front camera is capable of recording up to 4K @ 30fps with a 162° field of view, while the rear camera captures 1080p @ 30fps and a 139° field of view. To use the parking mode without purchasing optional accessories, this dash cam must be hardwired to your vehicle's fuse panel. When it is directly connected to your vehicle's fuse panel however, the dash cam automatically switches to parking mode when the ignition is turned off. Using the BlackVue app, owners can configure the voltage cutoff and timer to prevent the car's battery from completely draining.
If your vehicle has data connectivity and can be used as a WiFi hotspot, then you'll be able to connect the BlackVue Cloud dash cam to the cloud to backup videos. The connection also allows you to view and download videos from the app, as long as the dash cam has an active internet connection. If your vehicle lacks convenient WiFi, you can purchase an optional LTE module; however, you'll need a valid nano SIM and data connectivity for it."
BlackVue provides a 1-year warranty with this dash cam.
3. Best compact: Garmin Dash Cam Mini 2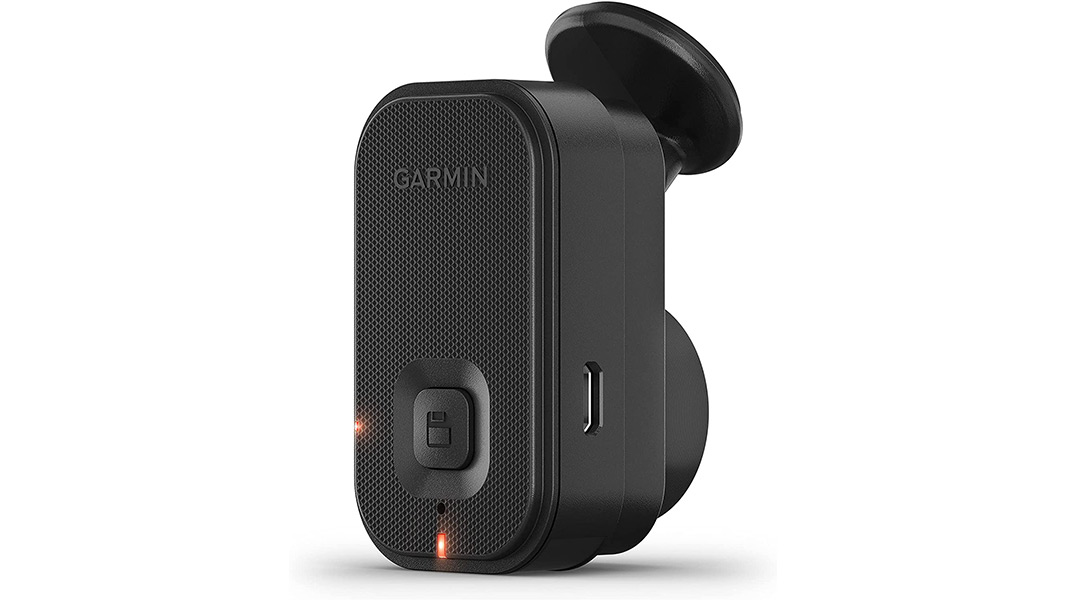 Although this isn't a 4K dash cam, we recommend it if you want something really compact. This dash cam is similar in size to a car key, measuring 2″ by 1″ by 1″. It's capable of recording 1080p HD video through its 140° wide lens. Just because it's small doesn't mean it skips out on features. The Garmin Dash Cam Mini 2 covers all the basic features you'd want, including automatic recording, incident detection for automatically saving videos, voice control, and cloud storage if WiFi connectivity is available.
Using the Garmin Drive app on your smartphone, you can remotely access your dash cam to get a live view of its recording. Of course, this also requires a WiFi connection and a constant power supply to the camera. One feature we particularly like is the included dual USB charger, so you still have an open USB charging port even with the camera plugged in.
Another reason we recommend this camera is because of its reputable brand name: Garmin. If you've ever shopped for navigation systems in the past, you've likely heard of Garmin. As a reputable company that offers excellent products at reasonable prices, Garmin is a great choice if you want a basic, compact, and easy-to-install dash cam like the Dash Cam Mini 2.
4. Best on a budget: REXING V1 4K dash cam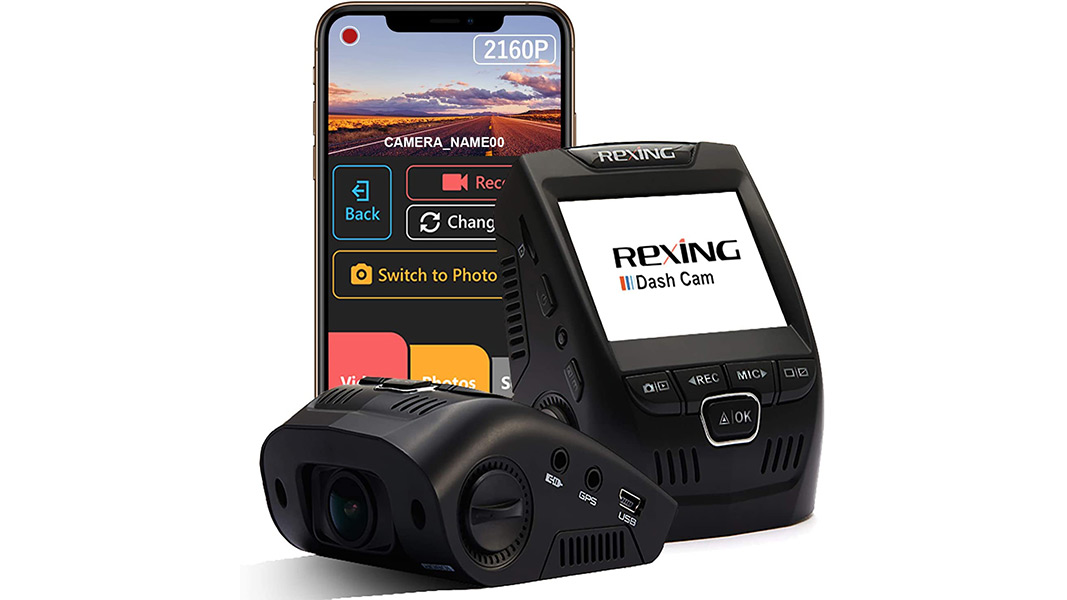 Surprisingly, it is possible to find a decent 4K dash cam at an affordable price. Although it doesn't have all the bells and whistles of more expensive dash cams, this option might be suitable for those who only drive occasionally and need basic video recording capabilities. he REXING dash cam captures 4K video through a 170° wide-angle lens, and you can connect it directly to your phone via WiFi to transfer video clips.
By connecting the camera with the optional smart hardwire kit or intelligent hardwire kit, you can utilize the camera's parking surveillance mode. Similar to other dash cams, this mode enables the camera to automatically detect motion or movement, prompting it to turn on and begin recording video.
As expected, given the price, this dash cam is not feature-rich. Some complaints include an unintuitive user interface, poor instruction manual, and having to reconnect the camera to the phone via WiFi every single time. We recommend this dash cam only if you're strictly shopping on a budget and require basic recording capabilities, rather than a more robust option."
5. Also consider: Nexar Beam dash cam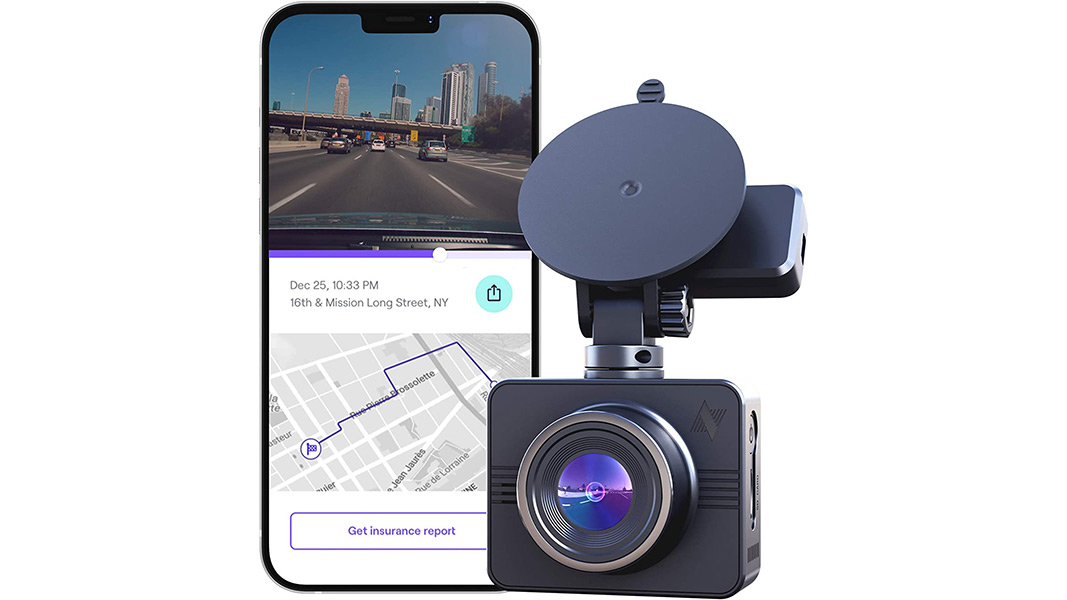 Our final recommendation comes from Nexar and on paper, it's a rather basic dash cam, but it makes up for it in other areas. Named the Nexar Beam, this affordable and extremely compact dash cam can record 1080p HD video with a 135° field of view. But where it shines is its free and unlimited cloud storage — with a catch.
Nexar dash cams require a smartphone connection, so while you're driving, it will seamlessly stream live footage to your phone. This means the app must run in the background while you're driving, which can drain your phone's battery. The camera includes 32GB of internal storage, allowing for about 4 hours of footage. The storage will automatically loop, so ensure you save any necessary videos to the cloud. The app will detect unusual events, such as hard braking or collisions, and automatically save them as short clips so you can grab them from your phone. It will also automatically start recording if it detects movement when your car is parked.
Finally, the Nexar app also makes it easy to submit an insurance report that includes footage and data of the incident. It's clear that the Nexar Beam is designed to appeal to younger drivers who are familiar with using smartphone apps and accessing video content in the cloud. If these features align with what you're seeking in a dash cam, consider exploring everything Nexar has to offer.
Why do you need a dash cam?
As mentioned in our introduction, the primary reason for wanting a dash cam is to have evidence in case you're ever in an accident. But that's not the only reason to get one. Most high-quality dash cams will record events while your vehicle is parked, detecting motion or impact. This feature can be quite useful for monitoring what's happening in or around your vehicle when you're not present. In some cases, it may even deter theft if potential thieves are uncertain about whether the dash cam is automatically uploading footage to the cloud. Dash cams can also be a fun way to capture your road trips when passing through scenic areas.
Do I need a 4K dash cam?
You don't necessarily need a 4K dash cam, but the recorded video content is obviously higher quality. In most cases, however, 1080p (full HD) is sufficient. Keep in mind that 4K videos are generally larger in size, requiring more storage space on your memory card or in the cloud for storing the footage."
What other features are important in a dash cam?
The field of view is an important factor to consider when choosing the right dash cam. A wider field of view will capture more of what's going on around your vehicle. If you often drive at night, you'll want a dash cam that performs well in low light situations. Look for cameras that disclose their actual f-stop; a large aperture for low light, indicated by a lower f-stop value, is desirable.
Finally, consider the other features such as parking mode, automatic recording, cloud storage, etc. and whether they pertain to you. If you don't think you'll take advantage of or need any of those additional features, you don't necessarily need to spend money on them. Generally, we recommend choosing a dash cam that has the ability to automatically record while your vehicle is parked.