The Kia EV6 is one of the more stylish EVs available, and it definitely sticks out from the rest of the Korean automaker's lineup. But not everyone finds the EV6 attractive and if you're looking for a more traditional SUV, Kia now has you covered with the EV9. Official photos of the exterior and interior design for Kia's first three-row electric flagship SUV have been shared ahead of its global debut later this month.
According to the automaker, the "Kia EV9 represents a pivotal step forward in the company's journey towards becoming a sustainable mobility solutions provider." In other words, Kia believes the EV9 will play a very important role in its electrified lineup, especially in the U.S. where SUVs are quite popular. On the outside, the EV9 is inspired by Kia's "Opposites United" design philosophy, fusing a combination of sculptural shapes and assertive geometry, the automaker said.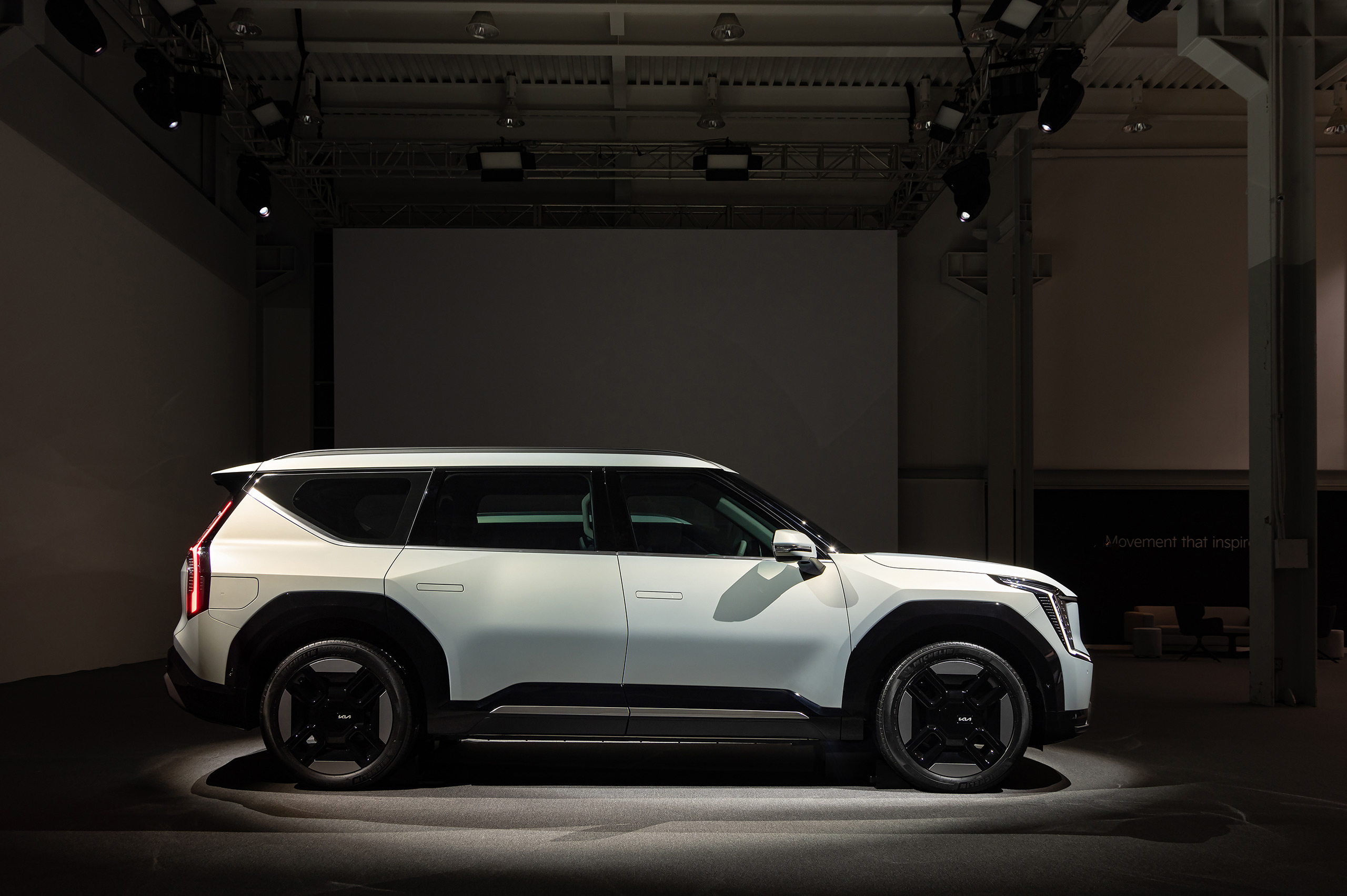 Up front, the EV9 boasts clear-cut lines and body surfaces with a rather bold and muscular front end. The "Digital Pattern Lighting Grille" and the striking vertical headlights hint that this is no combustion engine-powered vehicle, while the "Digital Tiger Face" lends a more futuristic feel. Kia equipped this flagship SUV with "Star Map LED daytime running lights," which aim to create a new illumination experience with an animated lighting pattern that will eventually find its way to other EV models from the brand.
But arguably the interior is more important than the vehicle's styling when it comes to the EV9. As a three-row SUV, the EV9 has to be capable of hauling families comfortably. It will be offered in both six- and seven-seat formats when it arrives late 2023 or early 2024. Some highlights of the interior include a pair of 12.3″ touchscreens integrated with a single 5″ segment display, a center console packed with storage options, and a similar array of hidden-type touch buttons found in the Kia EV6. The front and second-row seats can simultaneously recline, while the seats in the second row can swivel 180 degrees to interact with passengers sitting in the third row.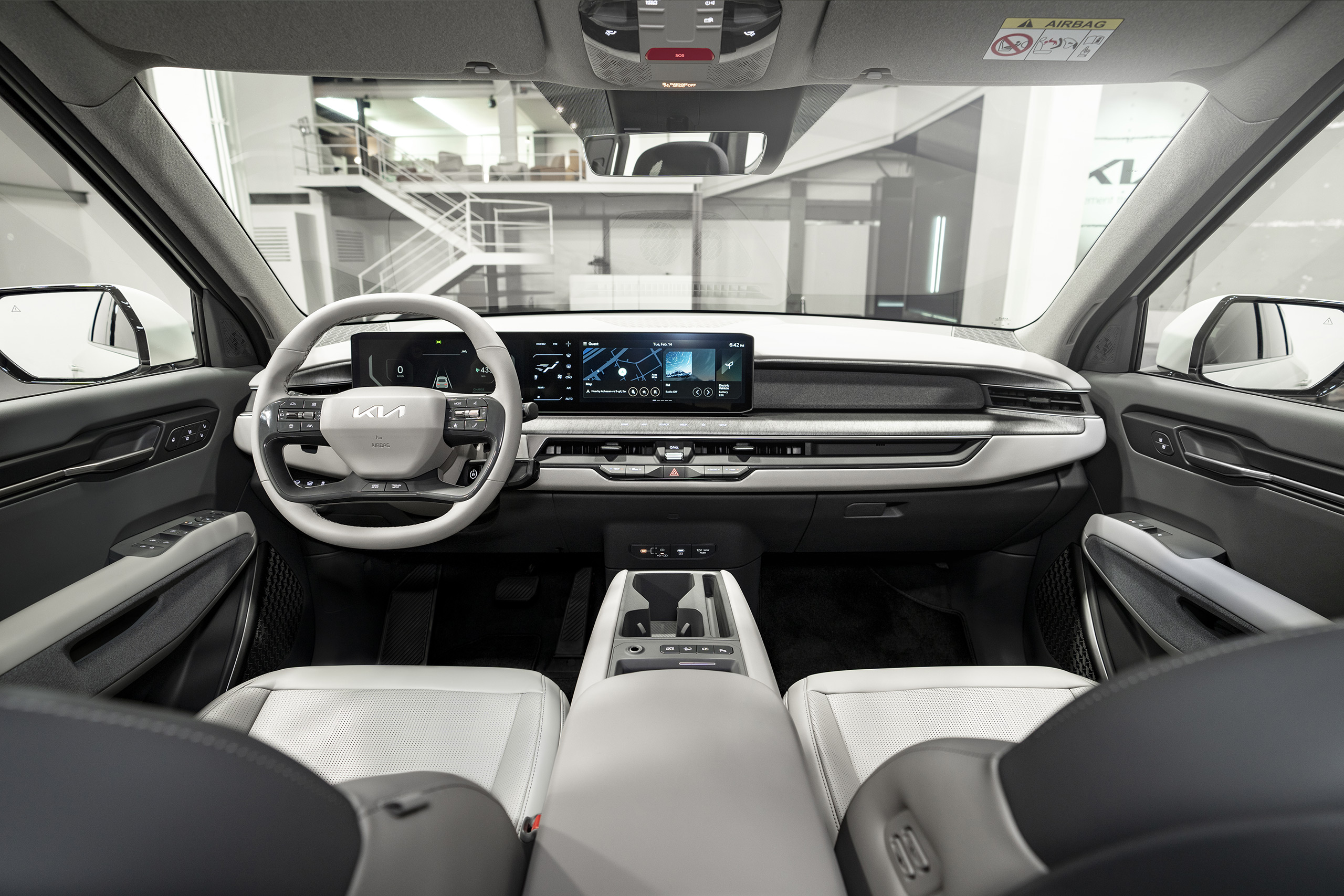 Expect more details on the Kia EV9 when it makes its digital global premiere later this month. The automaker promises that it'll disclose all product information and plans to roll out a new global campaign with the slogan, "Here to reshape the way we move."
"The Kia EV9 breaks new ground, aiming to redefine standards for design, connectivity, usability and environmental responsibility," said Karim Habib, Executive Vice President and Head of Kia Global Design Center. "The Kia EV9 offers customers an exceptionally high-quality proposition and a fresh EV perspective in the family SUV sector. This new vehicle typology provides instinctive experiences and excellent comfort for not just the driver, but all occupants, through innovative use of space, technology and design."