Another one of Ford's existing nameplates has been electrified, with the all-electric Explorer being announced for the European market. Riding on Volkswagen's MEB platform — the same that underpins the ID.4 — the all-electric Explorer "combines German engineering with striking American style," according to Ford. Since this model is designed for the European market and is the first in a wave of new electric vehicles to help reinvent the Ford brand in the region, it's not exactly the Explorer we know in America. This version is a five-seater crossover with two rows and interestingly enough, it'll compete with the Ford Mustang Mach-E in Europe. But the Explorer will likely appeal more to families seeking a traditional driving experience, while the Mustang Mach-E will continue to appeal more to customers who want a sportier crossover.
This Explorer will be the automaker's first electric vehicle to be built at scale in the new Ford Cologne EV Center in Germany. The company is planning to offer only electric passenger vehicles in Europe by 2030 and has been heavily investing towards that goal. It is believed that a sportier EV, also based on Volkswagen's MEB platform, will follow the Explorer's launch.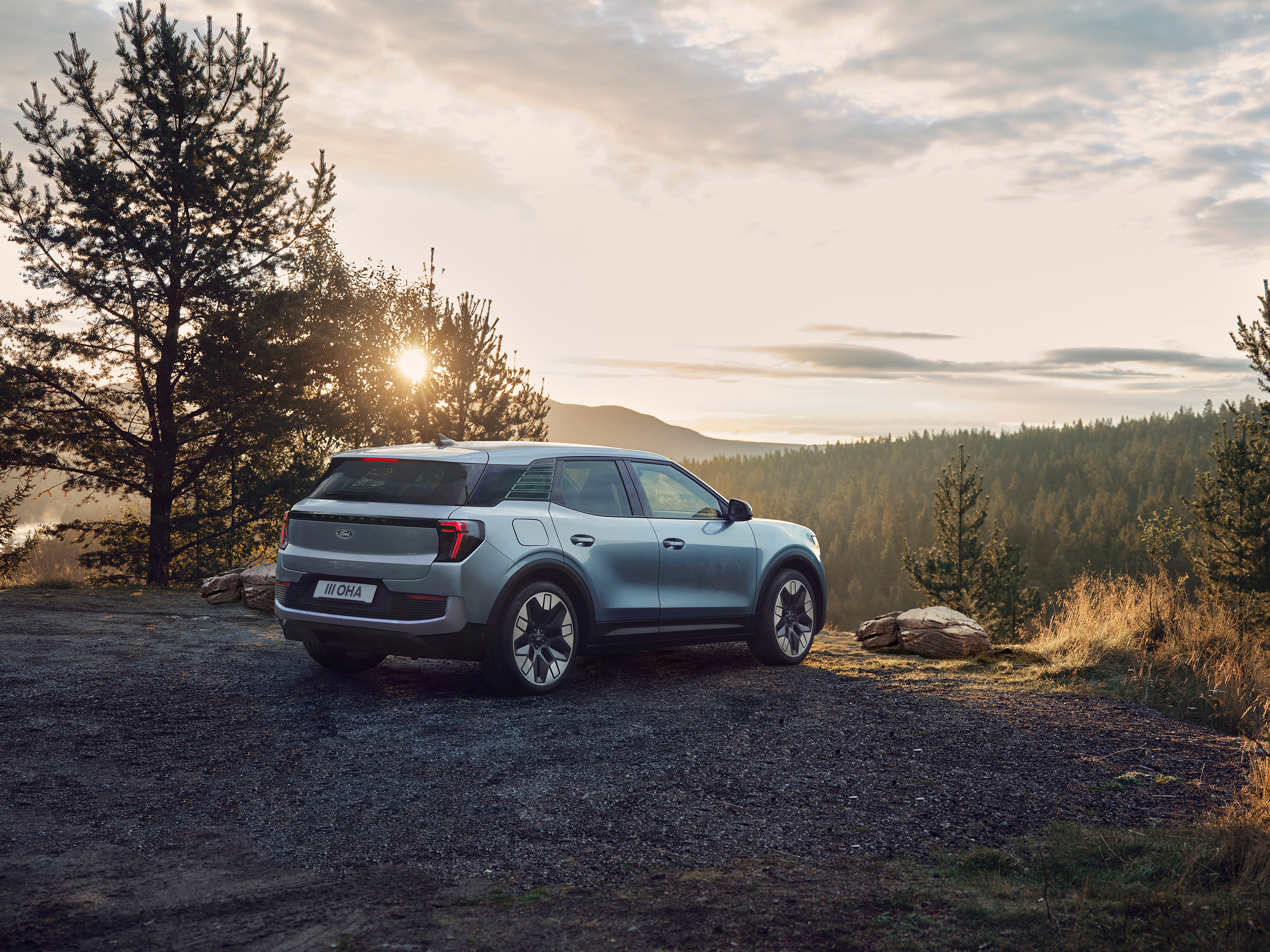 As for actual specifications on this all-electric Explorer, well, Ford was a little shy on the details. What we do know is that it'll offer around 470 liters (about 16.6 cubic feet) of storage with all five seats accessible. There's a large console between the driver and front-seat passenger that can hold up to a 15″ laptop, while other amenities include a private locker and available hands-free accessible trunk space. The center console features a SYNC Move supersized movable touchscreen with fully connected infotainment system, wireless app integration, and advanced driver assistance technology.
No official word on performance figures and range, expect that to be announced closer to the vehicle's market launch later this year. Ford did confirm that charging from 10% to 80% on a fast charger will take about 25 minutes, but that stat isn't all that helpful when you don't know the total range. The vehicle will be offered with rear-wheel- and all-wheel-drive variants, which suggest single- and dual-motor setups.
Those interested in learning more can experience a virtual electric Explorer test drive from their computer or mobile device. The model will be available for order later this year with two trim levels: Explorer and Explorer Premium. Ford expects it to be priced from less than €45,000 and it's currently taking reservations.
"Explorer is a trailblazer for a new breed of exciting Ford electric vehicles. Steeped in our American roots but built in Cologne for our customers in Europe, it is road trip-ready for the big adventures and fully loaded with everything our customers will need for their daily drives," said Martin Sander, general manager, Ford Model e, Europe.