Ford is investing heavily into electric vehicles and the success of the Mustang Mach-E and F-150 Lightning has helped the American automaker sit at the number-2 position when it comes to EV brands. Today, Ford has announced it has produced its 150,000 Mustang Mach-E since the model's launch at the end of 2020. It's an important milestone for the brand, as Ford aims to churn out 600,000 electric vehicles per year by the end of 2023. It hopes to reach a production figure of 2 million annually in 2026.
Now offered in 37 countries worldwide, the Mustang Mach-E might be considered a surprising success to some. You see, when the model first debuted, there were some enthusiasts rolling their eyes that Ford dared to put the Mustang nameplate on an electric crossover. Even though Ford has now proven it knew what it was doing all along, even its vice president of Electric Vehicle Programs, Darren Palmer, admits "What we didn't quite know then was just how popular this car would become."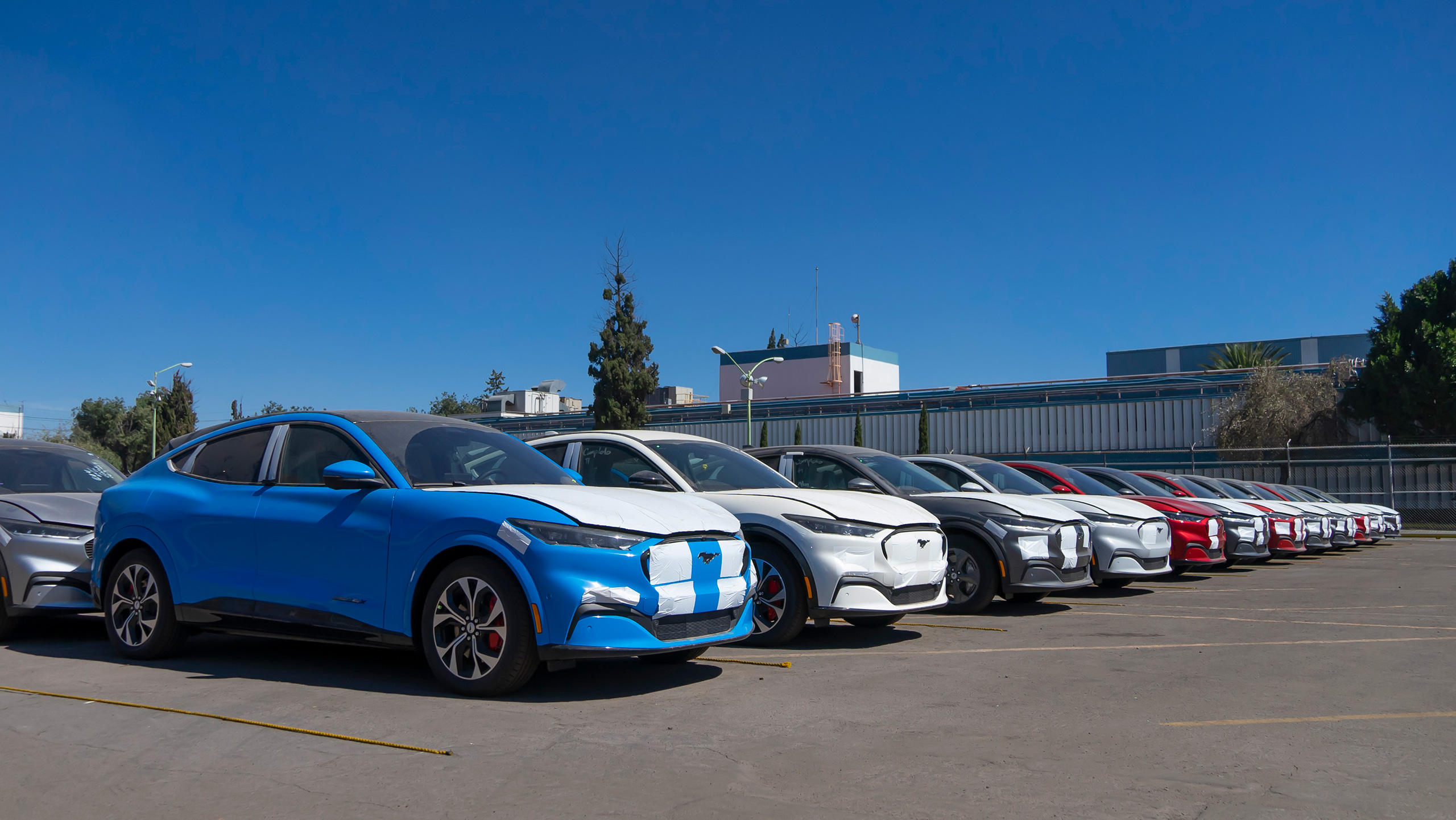 The latest markets for the Mustang Mach-E include New Zealand, Brazil, and Argentina. The milestone vehicle came from Ford's Cuautitlán Stamping and Assembly Plant, which is seeing more upgrades to support additional production.
Along with the announcement of its production milestone, Ford shared some interesting insights on Mustang Mach-E customers. Approximately 73.3% of Mustang Mach-E owners in the U.S. are new to the Ford brand. Space White is the most popular color choice in the U.S., while in Europe it's Rapid Red and Shadow Black. For the Chinese market, Blue Metallic tops the chart. In those three large markets, the Mustang Mach-E Premium model with extended range battery is the most sold trim.
Not surprisingly, California is the best-selling state for the Mach-E, with Florida, Texas, New York, and New Jersey ranking the next highest. In Europe, Norway and Germany lead the way.
In our recent review of the 2022 Ford Mustang Mach-E GT Performance Edition, Senior Editor Craig Cole called it "an all-around excellent EV." You can read the full review here.