The Chrysler Synthesis demonstrator has made its debut at CES 2023 in Las Vegas, showcasing the American automaker's intentions of combining the technology-forward and sustainable interior design of Chrysler with advanced Stellantis technology to create "Harmony in Motion" through a more user-friendly, connected, and efficient mobility experience. The main focus of the Chrysler Synthesis is to showcase Chrysler-branded Advanced Technology for Real Life, which incorporates STLA Smart Cockpit, STLA Brain, and STLA AutoDrive technologies. The automaker says "Chrysler Synthesis helps to manage the friction and chaos of everyday life with thoughtfully connected technology with a contemporary, sustainable environment that anticipates and delivers Harmony in Motion with every customer experience."
What exactly does that mean? Well, a lot of this technology is typical to what we find in today's EVs, including over-the-air (OTA) updates and syncing with other smart devices. Chrysler will use advanced AI technology to adapt and enhance the user interface over time, using it to learn owner's preferences to create a customized experience. In the demonstrator, the infotainment system spans an impressive 37.2″ up front, using the STLA Brain electrical architecture with the STLA Smart Cockpit infotainment system.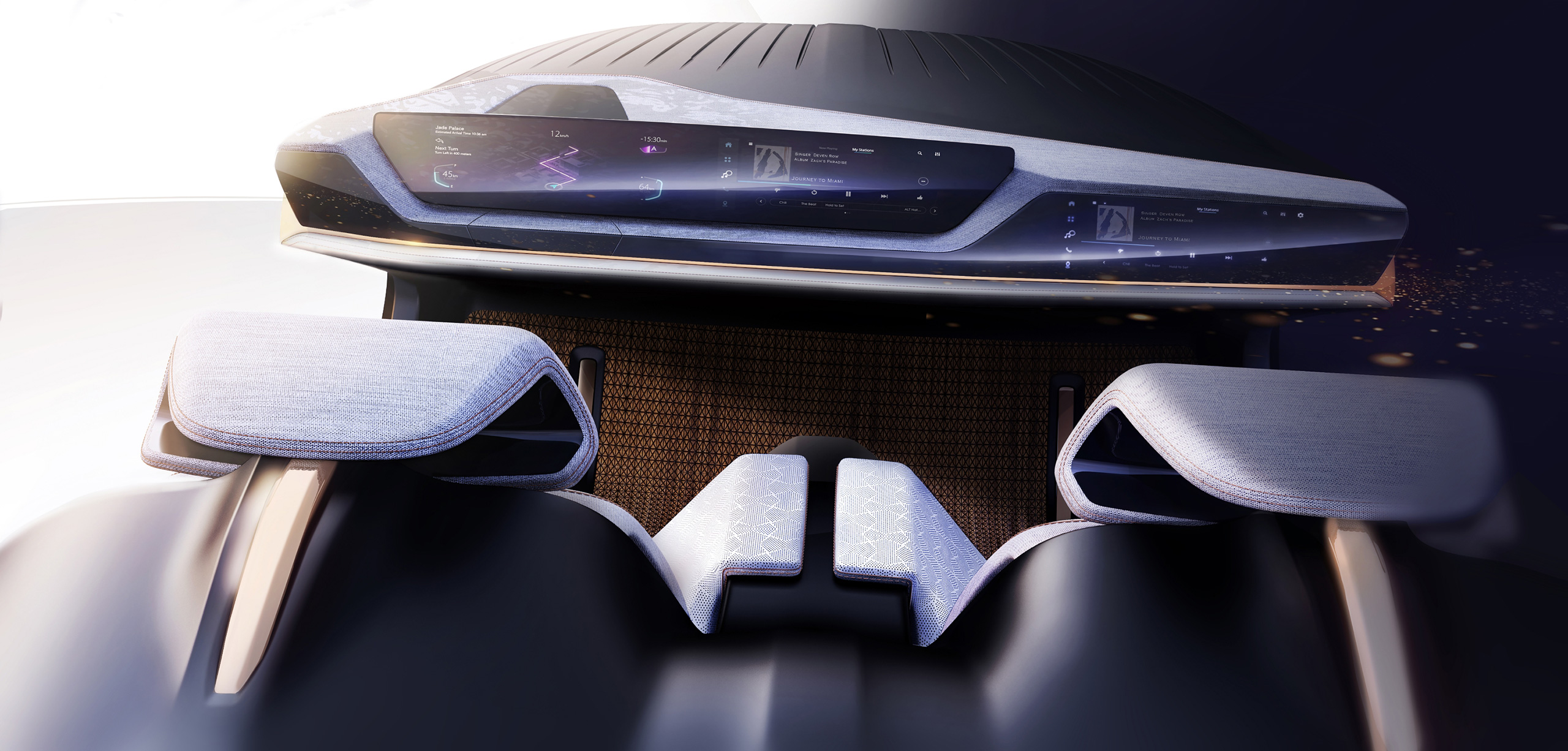 A virtual personal assistant adds the ability to sync the vehicle owner's home, work, and personal devices. That means their calendars can be used for scheduling and route planning, with the system providing recommended parking and charging options. The next-level connectivity assists with e-commerce services and works with smart home devices. The demonstrator also features STLA AutoDrive that brings Level 3 autonomous driving technology for hands-free and eyes-off driving.
This two-seater concept builds on last year's reveal of the Chrysler Airflow Concept and will likely play a major role as the automaker readies its first battery-electric vehicle in 2025. Like many automakers, Chrysler plans to have a full battery-electric portfolio in 2028 and you can expect Chrysler Synthesis to find its way in many of those future models. It also previews Chrysler's future design direction with sustainable materials and premium features like vegetable-tanned, suspended seats. Other highlights include a Galaxy matte black top surface, LED lighting, and a recycled mélange heather instrument panel made from 100% post-industrial plastics and ocean plastics.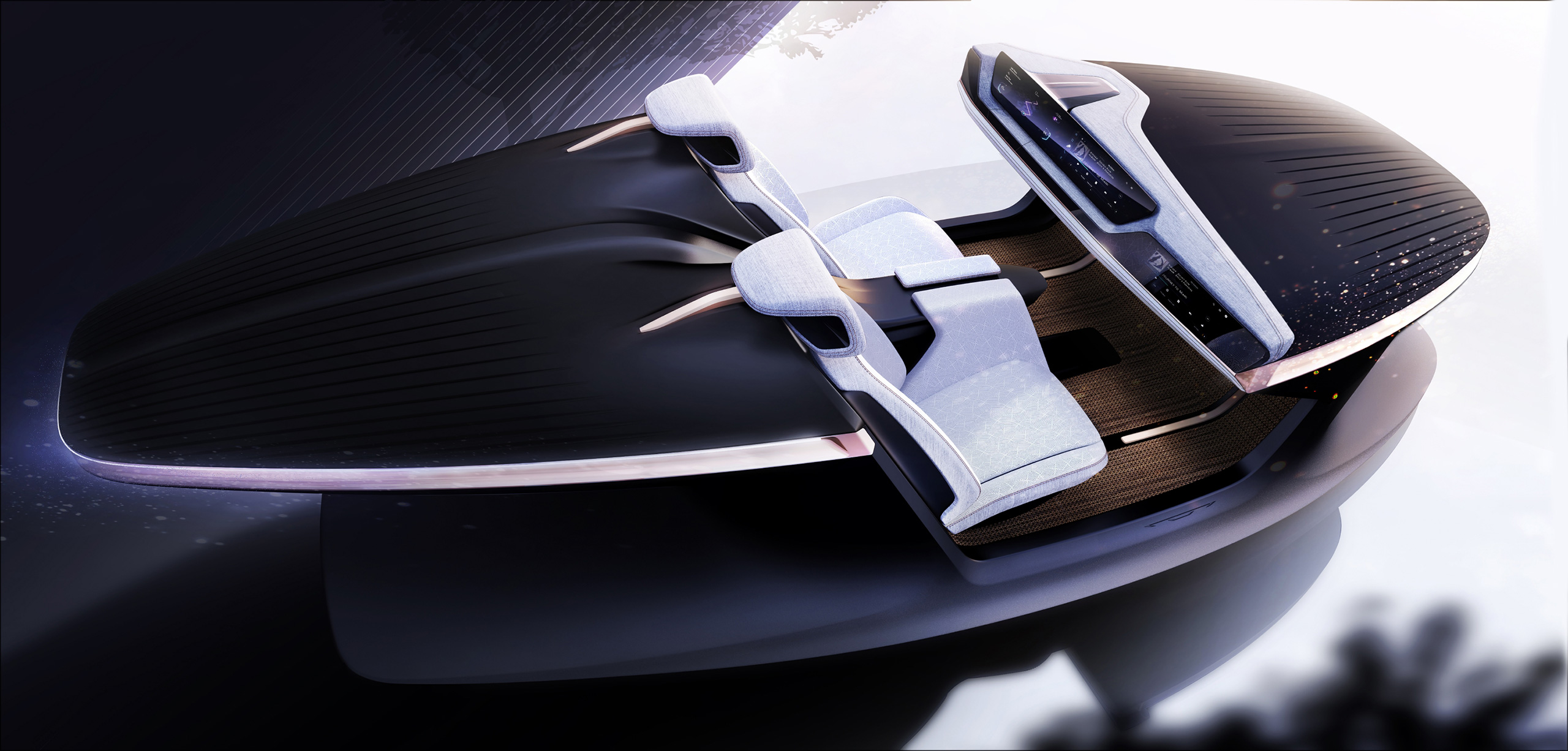 Chrysler also detailed its "Day in the Life" features which include MyDay, Vehicle Welcome, Driving, and Chill/Zen/Fun Modes. It all starts with MyDay, which syncs the user's calendar in order to schedule the day's trip. It also provides vehicle status information, weather updates, and gives access to connected smart home devices. Through biometric recognition, the Vehicle Welcome feature provides a "welcome" to the user upon entering the vehicle. Level 3 autonomous driving encompasses the Driving feature, allowing the user to multitask on their way to the destination. Finally, the Chill/Zen/Fun Modes add in-vehicle fun and wellness experiences, like meditation and karaoke, since well, you're not really driving the car. At CES 2023, the demonstrator features the Synthesis Music Experience, which allows users to create and synthesize their own music.
"For nearly 100 years, Chrysler has created ingenious products and technologies for mainstream customers, and Chrysler will continue that legacy of innovation as the first to launch the STLA Smart Cockpit in North America. The Chrysler Synthesis shown at CES 2023 represents the future of Chrysler brand design, technology, and customer experience, by introducing customer-centric design and intuitive, seamlessly connected technology for real life," said Chris Feuell, Chrysler brand CEO – Stellantis. "Chrysler is focused on delivering 'Harmony In Motion' for every aspect of the customer experience with the product, technology, purchase and ownership experiences, resulting in harmony with the planet, our products and services and customer experiences."