Almost two months ago, I decided to sell my Tesla Model 3 after owning it for four years. With all the different BEVs that are now available (well, somewhat), I decided it was time to get something new and to see if the competition has caught up or even surpassed what Tesla has to offer. I've started a new series detailing my car shopping journey for a Model 3 replacement, and while I haven't settled on my next BEV, I knew there was another problem I had to address. Like many Tesla owners, I installed a Tesla Wall Connector at home and my first thought after selling my Model 3 was that I would have to purchase a new home EV charger. If you're a former Tesla owner and thinking the same, don't part with your money so quickly.
After doing some research online, I ended up learning about Lectron's Tesla to J1772 charging adapter, which seemed like the ideal solution to my problem. I didn't really want to purchase a new home EV charger and have to get it installed, and the adapter gives me the option of returning back to a Tesla vehicle if I ever want to. I imagine there are many of you who might be in a similar situation, and before you swap out that Tesla Wall Connector for a new J1772 charger, you should consider this adapter.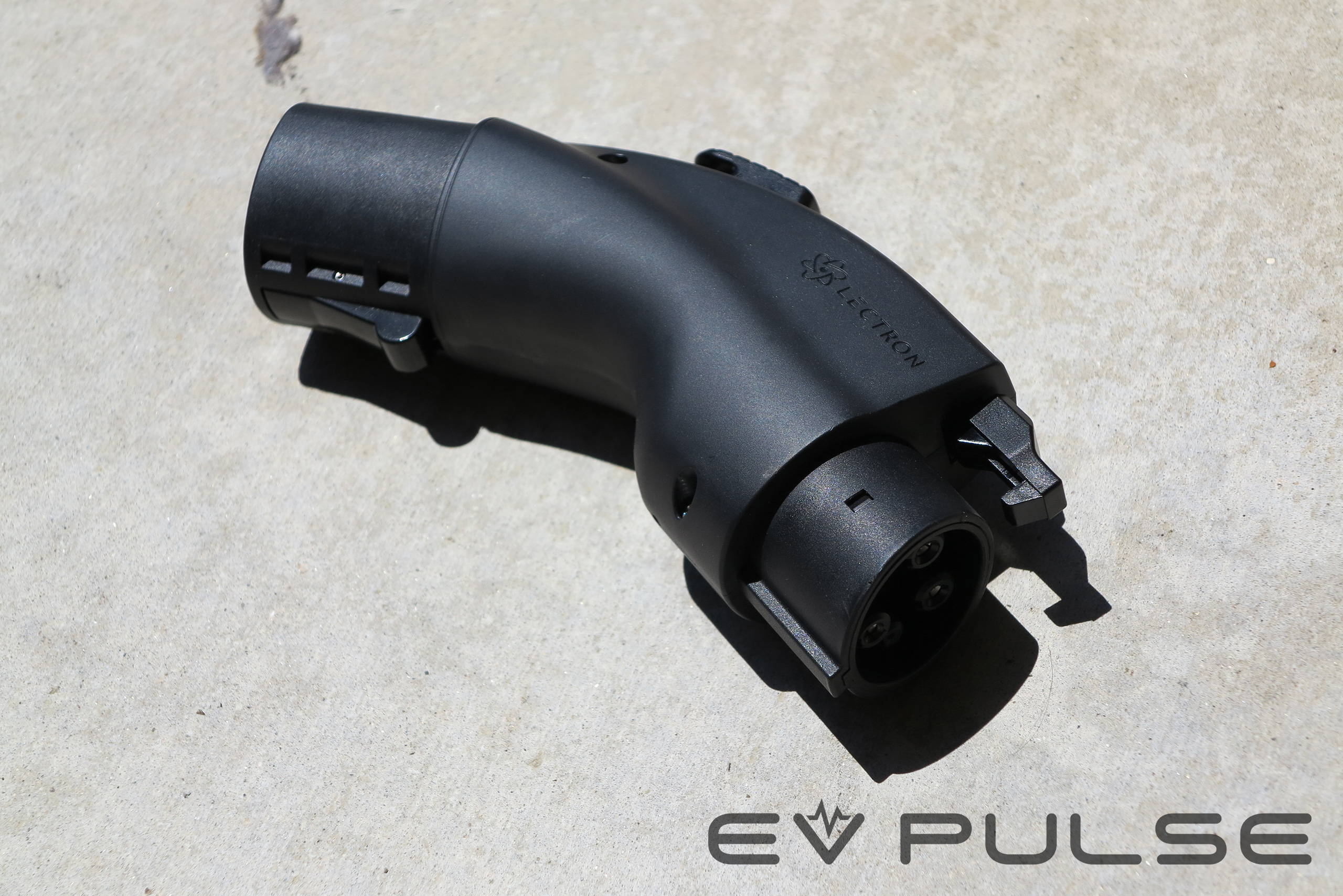 Initial impressions
Lectron sent me its Tesla to J1772 charging adapter and the first thing I noticed after taking it out of the box was its quality and heft. The charging adapter surprisingly has a lot of weight to it, especially when compared to the J1772 to Tesla adapter that Tesla includes with its vehicles. Some might even find it a little bulky, but there's no question it's durable and well-made.
In order to connect the Tesla charger to the adapter, there's a "button" you push and then you slide the adapter over the connector. You'll hear a click and the adapter locks the connector in place with a nice and tight fit. It feels like a very solid connection with no wiggle room, much like the factory adapter if you've used it at public J1772 charging stations. The lock also means you won't accidentally pull out the Tesla charger from the adapter.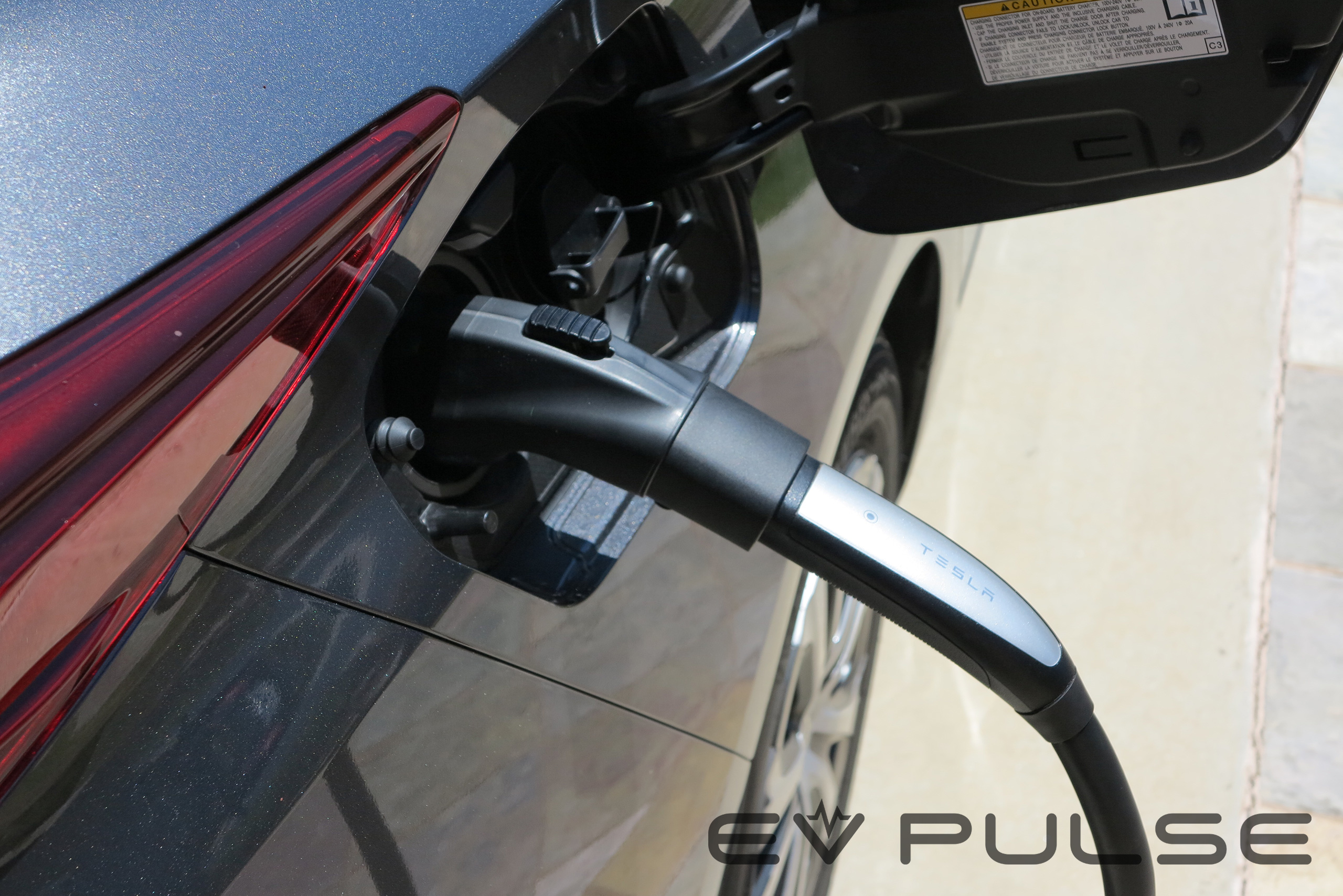 How does it work?
Since I haven't replaced my Tesla Model 3 with another BEV just yet, my test vehicle was a Toyota Prius Prime, which is a PHEV. I knew I wouldn't be able to take full advantage of the Tesla charger's capabilities since the Prius Prime only has a 3.3 kW onboard charger, but the standard 120-volt Level 1 charging takes about 5.5 hours to fully top off the Prius Prime's 8.8 kWh battery. With a 240-volt, Level 2 charger, it should take a little less than two hours. By using Lectron's Tesla to J1772 charging adapter, it did exactly that. I was honestly and pleasantly surprised at how painless it was, since I was expecting to have to mess with the Tesla home charger's settings to get it to work. Instead, all I had to do was plug in the charger with the adapter and the Prius Prime automatically locked the charging port and started charging.
Now that being said, after looking through some user reviews, it may not be as seamless of a solution for certain vehicles. While I didn't run into any issues personally with a Prius Prime, it appears there are some extra steps that need to be taken in order for it to work on some vehicles, like the Hyundai Ioniq 5, Kia EV6, and Genesis GV60. Since I am not able to confirm this myself, I won't be posting that workaround, but you can find more information in the user reviews section on Amazon. I plan on getting my hands on an E-GMP vehicle for testing purposes in the near future and I'll be sure to update my hands-on review as soon as I do.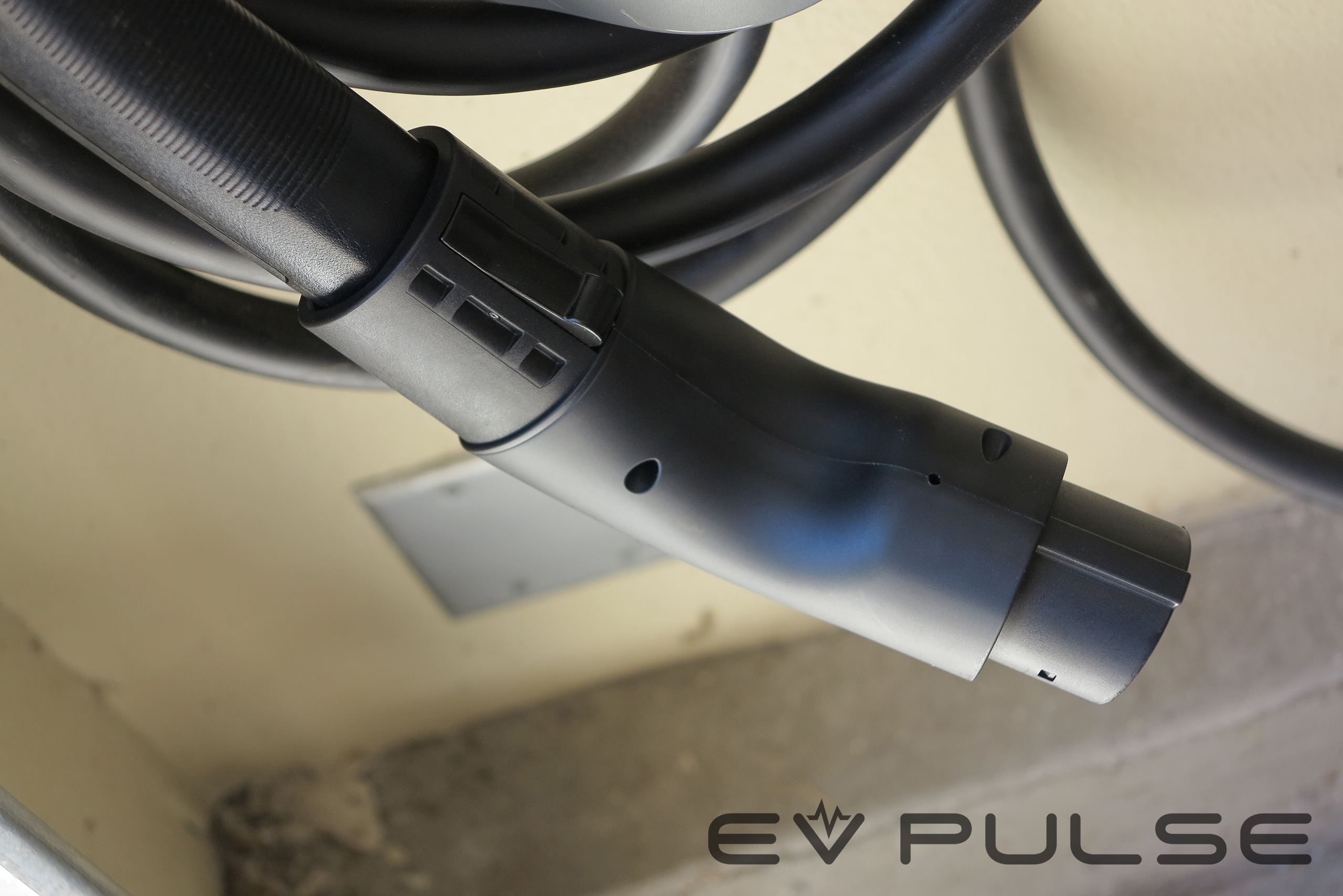 I also wanted to address some of the other negative reviews I saw while researching this adapter. Some owners say the adapter stopped working after a few uses, which is why I didn't write up this review until I had tested the adapter for two weeks. I have been charging the Prius Prime nearly every day with the adapter and have yet to run into any issues. Like any other electrical product however, your experience may vary but so far I have no issues or complaints. Naturally, I will update this review if anything changes down the road.
Update 12/01/2022: I recently purchased a Polestar 2 as my daily driver and have been testing the Lectron Tesla to J1772 adapter with it. It's been performing well without any issues on the Polestar 2 for about a month now, with weekly charging sessions. I have also had no issues setting a scheduled charge using the Lectron adapter. I still highly recommend it!
Specifications
The Lectron Tesla to J1772 charging adapter supports up to 48A charging and is compatible with Tesla High Powered Wall Connectors, all generations of Tesla Destination Chargers, and Tesla Mobile Connectors. It is not compatible with Tesla Superchargers. I'm emphasizing that because it seems to be a common misunderstanding from users who think buying this adapter gives them access to Tesla Superchargers.
There is also the concern that some people have about the adapter not being UL certified. I reached out to Lectron for a comment and coincidentally the company had just received its UL certification and provided proof. I expect Lectron to update its store listings and marketing materials to reflect that in the near future.
Verdict
For the price, the Lectron Tesla to J1772 charging adapter is honestly a great deal. Instead of having to get yourself a different home EV charger and going through the hassle of uninstalling your Tesla wall charger, you can simply use this adapter to charge up your non-Tesla EV. Plus, you get the added benefit of being able to access Tesla Destination Chargers while traveling. Pricing on the adapter varies depending on where you are purchasing it from — we have links below so you can grab yours directly from Lectron ($149.99 at time of publishing) or from Amazon ($159.99 at time of publishing). The adapter is available in black or white.
My biggest complaint about the adapter doesn't actually have anything to do with the product itself, because it works great. I'm a bit disappointed that Lectron only provides a one-year warranty with the adapter and I feel like consumers would be more confident in purchasing it if Lectron offered a better warranty. To me, it's a quality, well-made product and the company should stand behind it for more than a single year.
Pros
Durable
Well-made adapter
Easy to use
Tested with no issues on a Toyota Prius Prime and Polestar 2
UL certified
Cons
Recent updates:
Updated (12:26 p.m. EST, 12/01/2022): Added an update after using the Lectron Tesla to J1772 adapter with a Polestar 2, along with more photos.