Our coverage of the 2023 LA Auto Show is sponsored by Emporia. 
Along with the EV3 design study, Kia also pulled the covers off its EV4 concept at the 2023 Los Angeles Auto Show. With four doors and expressive design, this vehicle is supposedly a fresh take on the venerable sedan formfactor.
According to the automaker, the EV4's body was supposedly inspired by sports cars and racecars, but the proportions do bring to mind something a little less enticing, specifically the Toyota Crown. This concept sedan looks kind of tall and the roofline is a bit odd. Honestly, at first glance it's almost hard to tell which end is the front and which is the rear.
Helping it slice through the wind, this Kia has a low nose and, like other models from the South Korean brand, the strongly vertical headlamps have been pushed out to the far edges of the vehicle's face.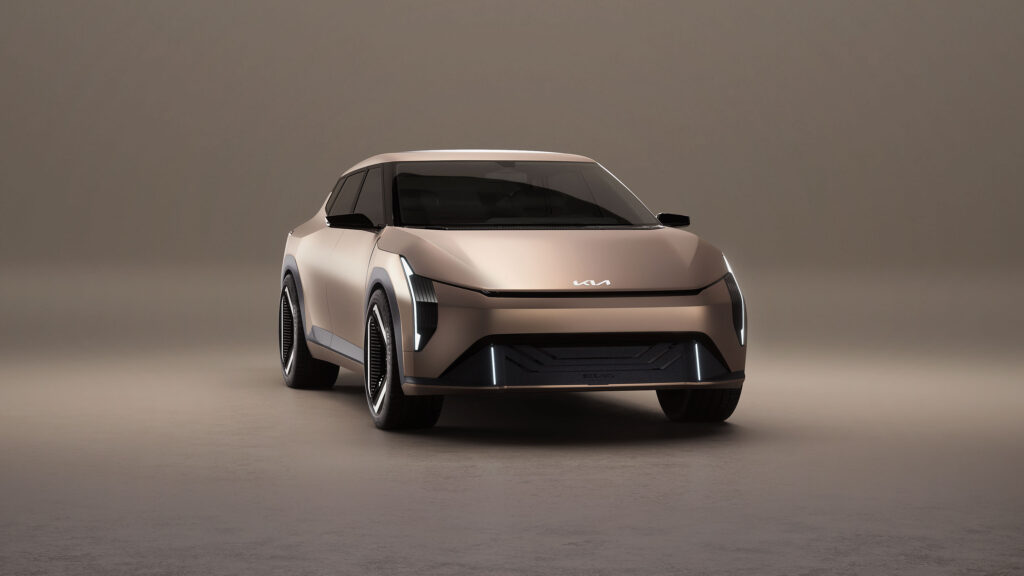 The EV4's wheels are exceedingly unique, and surprisingly cool looking, with their triangular spoke configuration. At the back there's an elongated rear window and a subtle spoiler integrated into the roof.
While this concept's exterior is somewhat odd, the cabin is, simply put, stunning. Clean and elegant, the EV4's interior is gorgeous, but it's also sustainable. Recycled cotton fabric is used on the dashboard and elsewhere, handwoven to give a beautiful 3D effect. Providing a warm, earthy look, many of the materials have been treated with natural dyes sourced from madder root and even walnut shells.
Similarly sustainable, hemp fibers are used in the center console table. This material is both ecologically friendly and very easy to mold into various forms.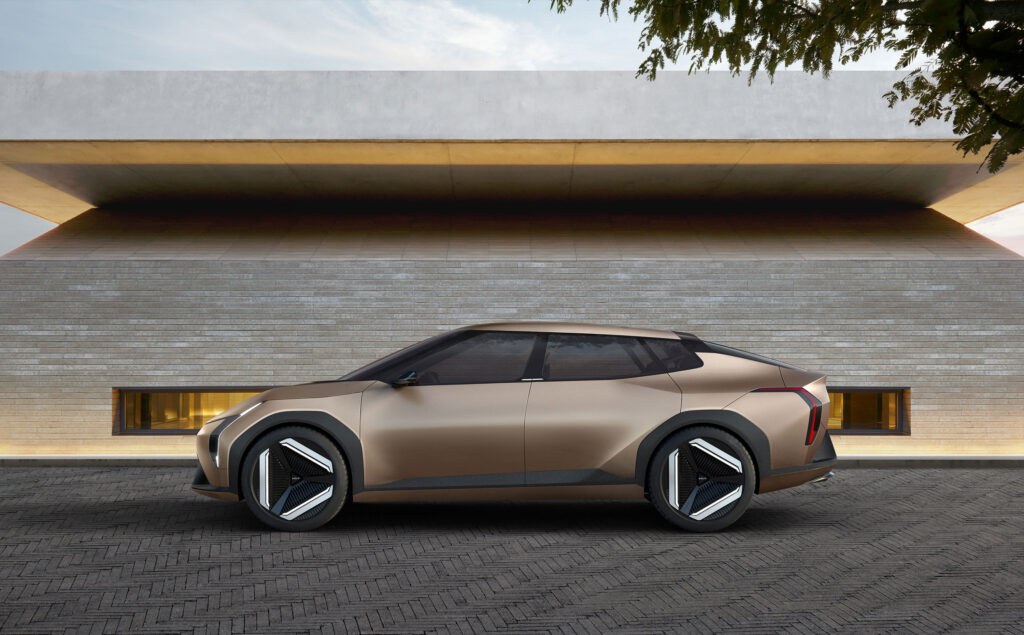 One of the EV4's more unique interior design elements is the HVAC control panel. When not needed, it can actually be stored in the center console, providing an ultra-clean look. How cool is that?
So, what do you think? The Kia EV4 concept looks unique, though it's probably not quite as production-ready as the EV3 crossover. Still, we'll have to wait and see whether the automaker decides to offer this product and if so, whether it will be available in the U.S.