Our coverage of the 2023 LA Auto Show is sponsored by Emporia. 
Kia made a big splash at the 2023 Los Angeles Auto Show, unveiling not one, but two different concept vehicles. The more sensible looking of this duet is called the EV3.
An all-electric utility vehicle, this design study was heavily inspired by the larger Kia EV9 SUV. The two vehicles look quite similar, with their boxy bodies and elongated, strongly vertical headlamps. Around the back, the EV3's taillights are also quite vertical and have little ears that spill over onto the liftgate, just like on its bigger sibling.
This Kia's hood is relatively short, and the disconnected C-pillar helps make the roof look somewhat like it's floating. This concept's angular wheel arch trim is quite aggressive, prominently squared-off, and the wheels are undeniably cool, with an unusual square motif. Based on its exterior styling, the EV3 almost seems ready for production; there's nothing outlandish or ridiculous about it.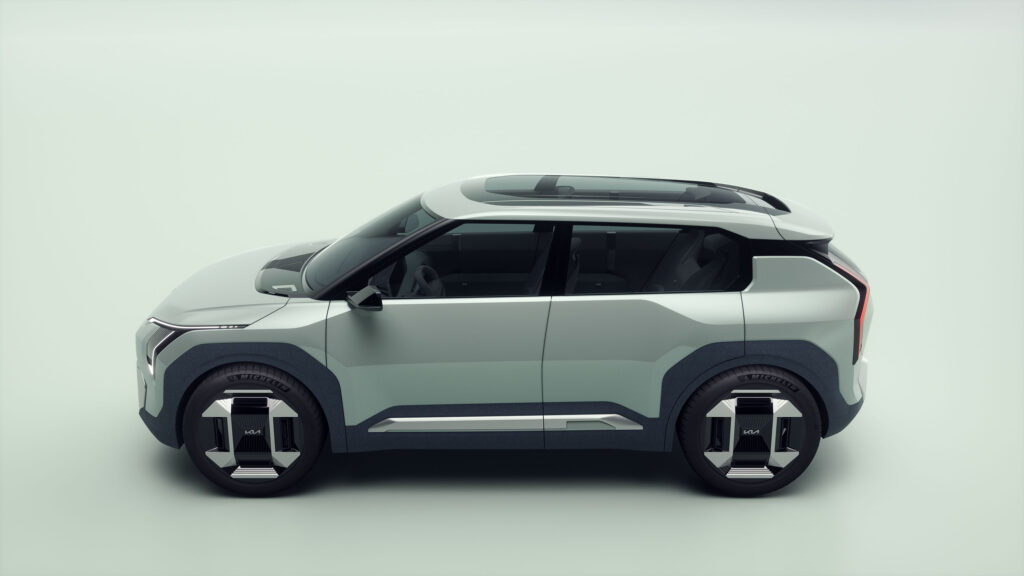 Inside, this vehicle's cabin is super elegant, almost surgically clean. There's a single display screen dominating the dashboard and the center console between the front seats almost appears to float.
Presaging a concerted focus on sustainability, designers aimed to use natural fibers in this vehicle. In the seats, these materials help reduce weight and provide a slimmer design for more interior space. Adding some visual interest, the seats are wrapped in a 3D knit material.
But even more interesting than that, Kia is using something called bio fabrication, which is featured on the EV3's multi-modal table. This component includes mycelium, basically mushroom roots, which provide a soft feel. This technology is still in the very early stages of development, but in the future it's conceivable that companies could actually grow various vehicle components, which is an absolutely wild idea.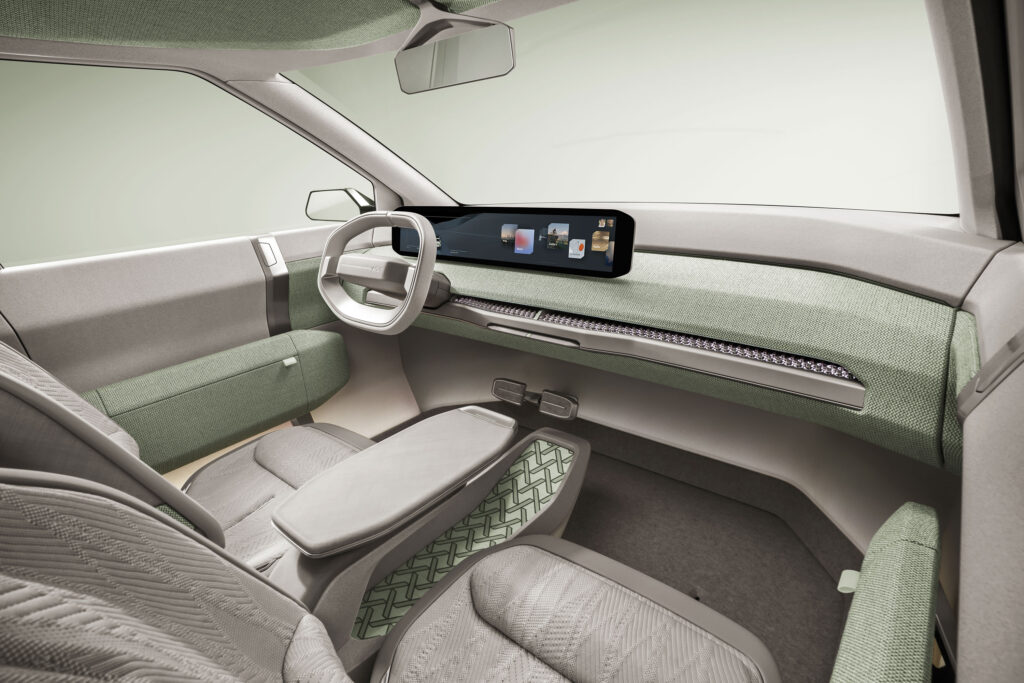 There's no official word whether Kia will build the EV3 — they totally should, though it is just a concept, at least for now — but this vehicle looks good on the auto show floor and nothing about it is outlandish or otherwise unbuildable, well, except, perhaps, for the mushroom-based interior trim.