Kia's next dedicated EV is going to be the EV5, previewed by this concept that made its debut at Kia Chinese EV Day. Called the Concept EV5, the production version is set to launch later this year in China before heading to other markets. It's inspired by the Korean automaker's "Opposites United" design philosophy and heralds a new design era for Kia, while giving a glimpse into the aesthetic direction of future electric models from the brand.
Looking a bit like a compact version of the EV9, the EV5 wears a new form of the Digital Tiger Face along with the Kia Tiger Nose grille. Kia's Star Map signature lighting technology has also been integrated to this new design. The automaker says its Opposites United design philosophy "celebrates the creative tension formed from the fusion of often seemingly contrasting visual influences of nature and modernity." Basically, Kia is trying to say its designers have taken inspiration from nature for the Concept EV5's design.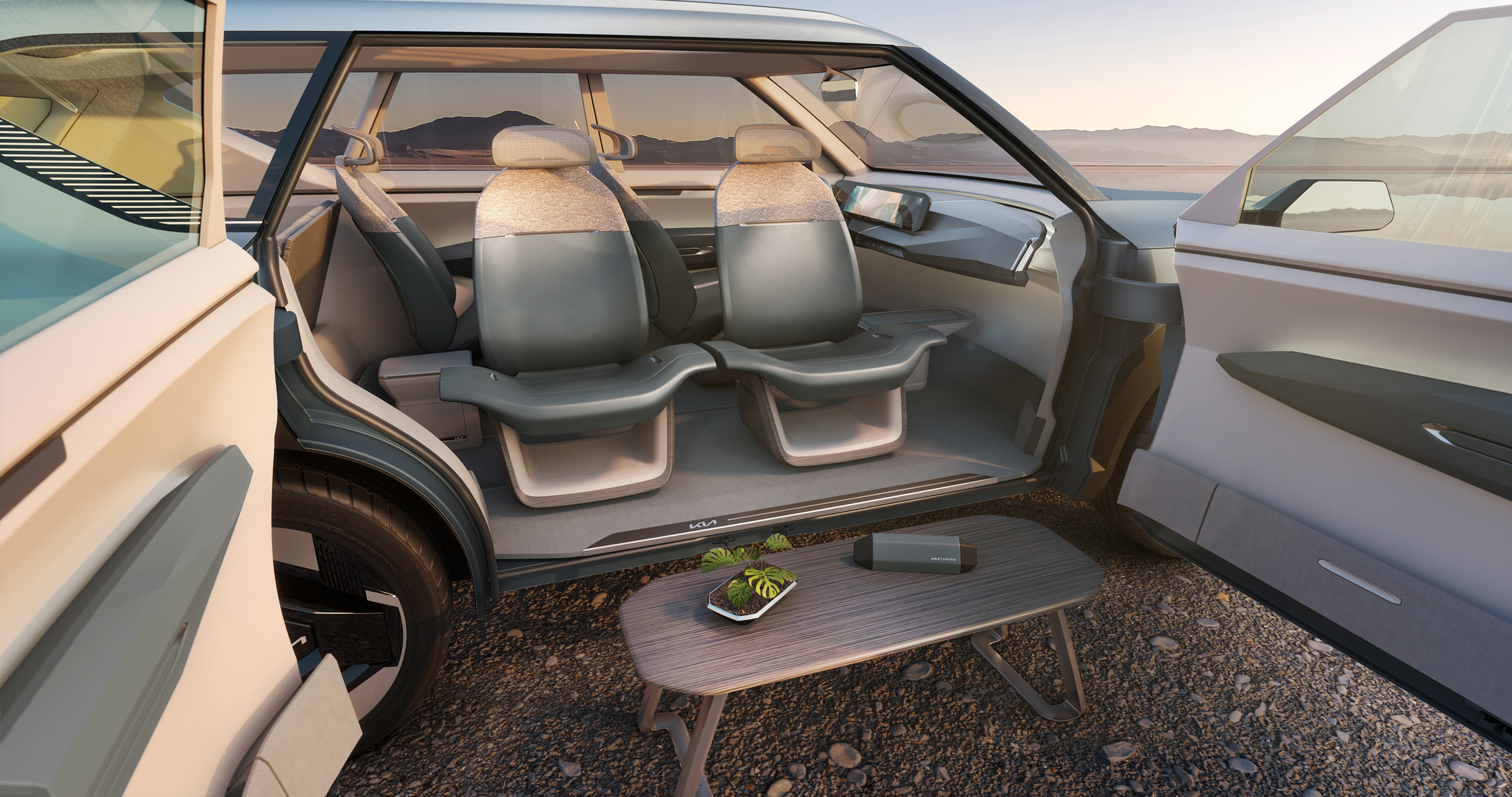 For example, the EV sports a completely flat floor and generous space inside the cabin, where Kia says nature, people, and technology can come together in harmony. The interior's design has been influenced by the themes of "Healing, Caring, and Re-Charging" with the goal of creating a relaxing environment for its occupants. Even the color palette was chosen to inspire calmness and purity, with neutral tones that are pleasant on the eyes. Innovative swivel seats are similar to what's found in the EV9, while the full-length panoramic sunroof also acts as solar panels. Not surprisingly, a wide suite of sustainable materials were used to create the Concept EV5's interior and we expect much of that to follow in the production model.
Kia didn't reveal any information about performance or battery pack size — we expect that to be announced closer to the vehicle's launch in the Chinese market later this year. The automaker did say details regarding any future plans for other global markets will be made at a later date.
"The Kia Concept EV5 takes influence from the contrast and complementarity of natural landscapes and man-made architecture. It is designed to inspire our customers on every journey, while providing sustainable and environmentally responsible solutions. Created for those who seek inventive new ideas, the SUV brings together emotional form language with innovative, user-focused interior architecture," explained Karim Habib, Executive Vice President, and Head of Kia Global Design Center.