Hyundai isn't only working on battery electric vehicles. They've been experimenting with hydrogen for awhile, especially in large trucking, but they're also cooking up some other interesting goodies. The N Vision 74 is a rolling experiment in high performance, racetrack use of hydrogen that also looks freakin' amazing.
Let's start with those looks. "N Vision 74's future-oriented design reflects the respect and appreciation we have for the dedication and passion that went into the Pony Coupe concept," said SangYup Lee, Executive Vice President and Head of Hyundai Design Center.
Its design is based on the 1974 Pony Coupe concept, but it's been updated to reflect 2022 design choices. Parametric Pixel lighting gives it the retro future look that Hyundai is doing with its E-GMP cars.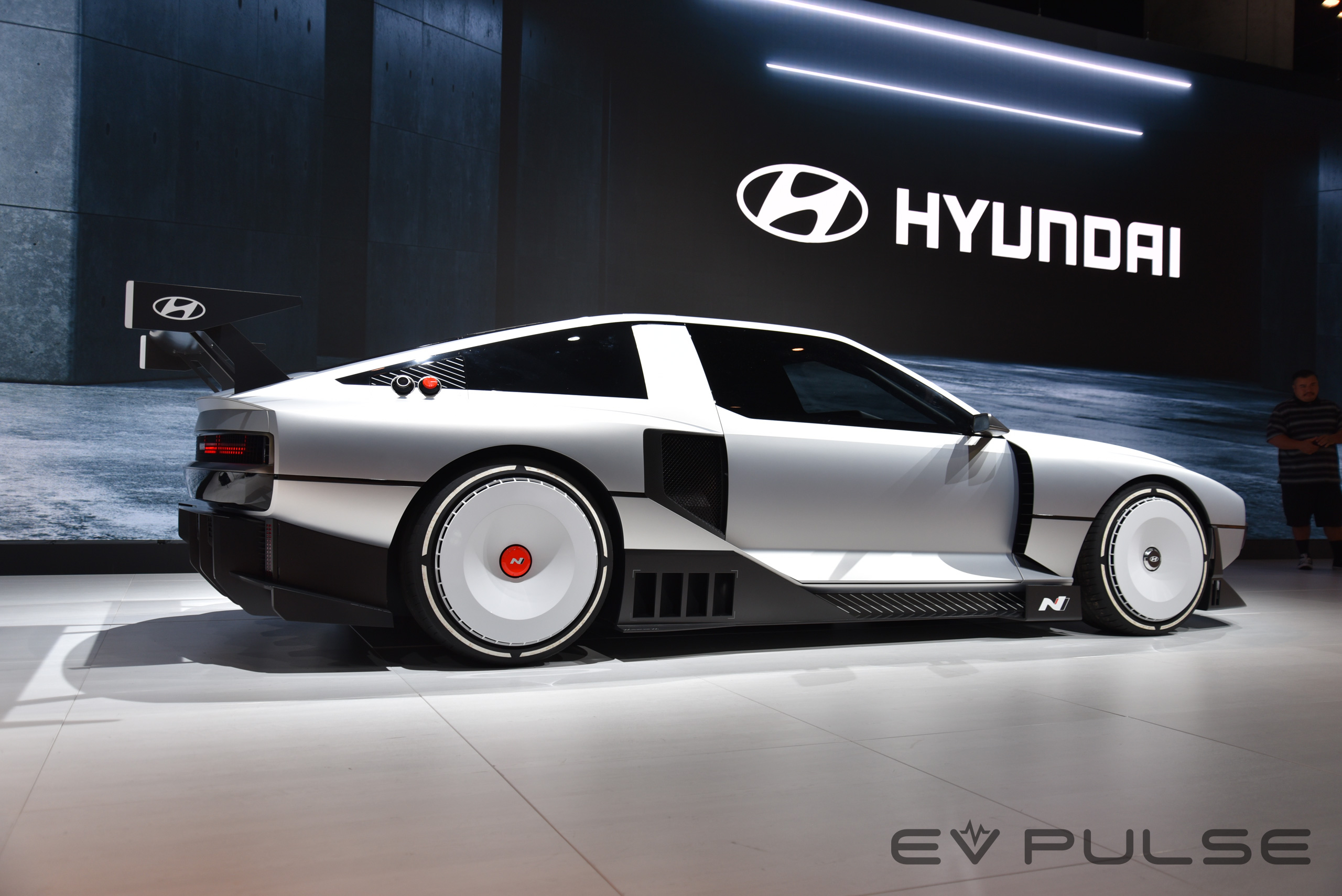 The interior features a driver-centric cockpit with some heritage elements and some modern design. The instrument cluster is digital, for example, while analog buttons remain for other functions.
The wheelbase is similar to that of the Ioniq 5 and Ioniq 6, and it sits wide and low. There is a 62.4 kWh battery pack on board, that can be rapidly charged on 800-volt, but also a 4.2 kg hydrogen fuel tank.
Horsepower is rated at over 500 kW from the rear motor, and over 900 Nm of torque. That's 670 horsepower and 664 lb-ft of torque. That's… a lot.
Hyundai anticipates that performance will send the N Vision 74 to a to speed of over 250 km/h, which equates to 155 mph. Plus, they're expecting over 600 km (373 miles) of driving range.
This isn't just a pretty looking car, it's a rolling test bed for Hyundai fuel cell technology. That's exciting. While we're not sure about hydrogen adoption in the United States — we just don't have the infrastructure — it's cool seeing this tech develop where it does exist. The future doesn't have to be one type of technology globally.
We admit though, this car is drop dead gorgeous. We love the blend of literal retro with the retro futurism that Hyundai is embracing now. Hopefully this car hits the auto show circuit so we can peep it in person.
Recent updates
Updated (4:24 pm EST, 11/17/2022): Added photos of the Hyundai Vision N 74 Concept from the 2022 Los Angeles Auto Show.