In case the super-spendy yet mega-capable Hummer EV Pickup and SUV weren't exclusive enough, GMC introduced a new special model on Friday. The 2024 Omega Edition will be available on the 3X trim for both the Hummer EV Pickup and SUV, elevating these all-electric vehicles' style and capability.
Grabbing your attention, this special edition features unique Neptune Blue Matte paint, a dusty hue that appears, at least in pictures, to have a good bit of metal flake in it. As with other non-gloss finishes, special care and maintenance is required to keep these paints looking their best, so make sure to read the owner's manual and follow the manufacturer's recommended instructions. This vibrant color is also applied to the SUV's spare tire cover for a uniform look. These vehicles also feature blacked-out accents including badges, and exclusive beadlock-equipped 18-inch wheels fitted with carbon fiber trim rings.
The reborn hummer electric models were inspired by space and NASA's lunar landings. This theme continues with the Omega Edition. The paint color brings to mind the planet Neptune, a chilly gas giant far out near the edge of our solar system.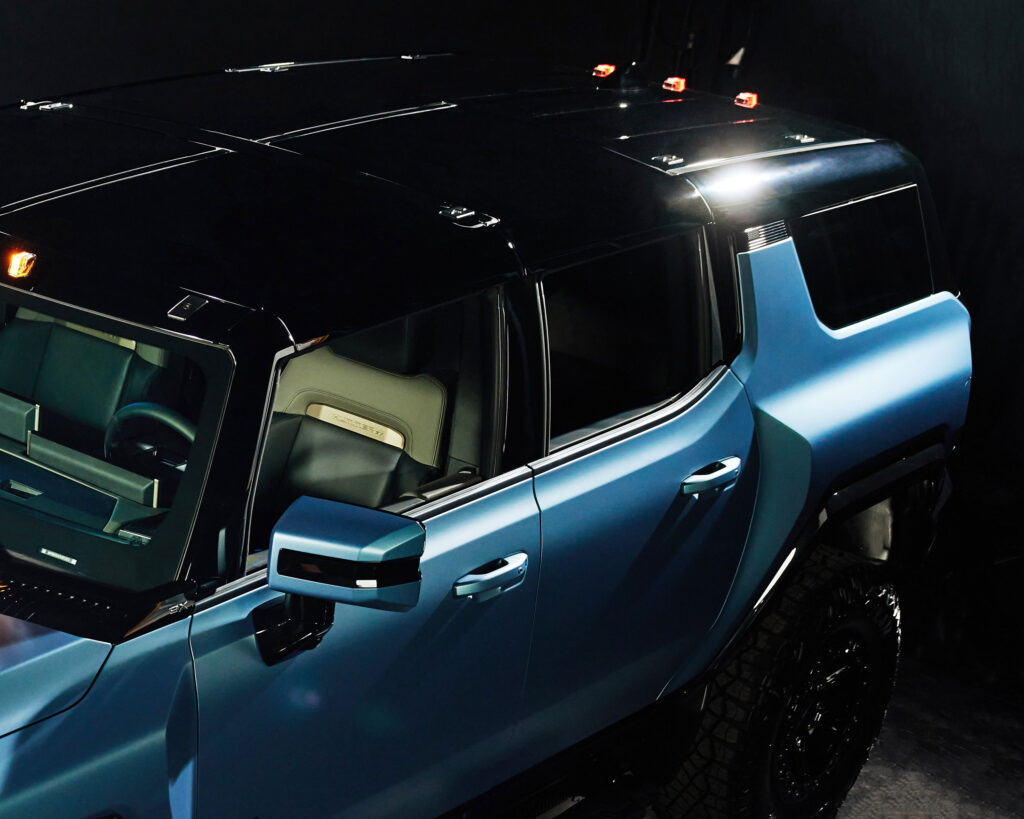 "With traffic-stopping design provided by the exclusive, space inspired Neptune Blue Matte exterior color with premium blacked-out details, the Hummer EV Omega Edition will be a standout on every city street while continuing to deliver the capability and groundbreaking performance our customers expect from GMC," said Duncan Aldred, global vice president of Buick and GMC, in a media release. "The Hummer EV is one of the hottest vehicles on the market today, and it just got even more desirable with the striking and strictly limited Omega Edition," he also said.
Aside from visual enhancements, the 2024 Omega Edition also comes with the Extreme Off-Road Package, which includes an UltraVision system complete with underbody cameras, so you can clearly see – and more easily avoid – obstacles while out on the trail, there are extra skid plates to protect delicate drivetrain and suspension components, assist steps to ease ingress and egress, plus you get 35-innch mud-terrain tires, for loads of traction out on the trail. Customers are also sure to enjoy the transparent roof panels and "high lux carpet flooring insert."
As for battery capacity, the Omega Edition Hummer SUV will come standard with a 20-module pack, while the pickup will feature a larger 24-module assembly. There are no official range estimates for these EVs, as their gross vehicle weight ratings are so high they're exempt from EPA testing, but GMC says the Hummer pickup can travel about 329 miles on a single charge, an impressive number for a vehicle that weighs more than 9,200 pounds.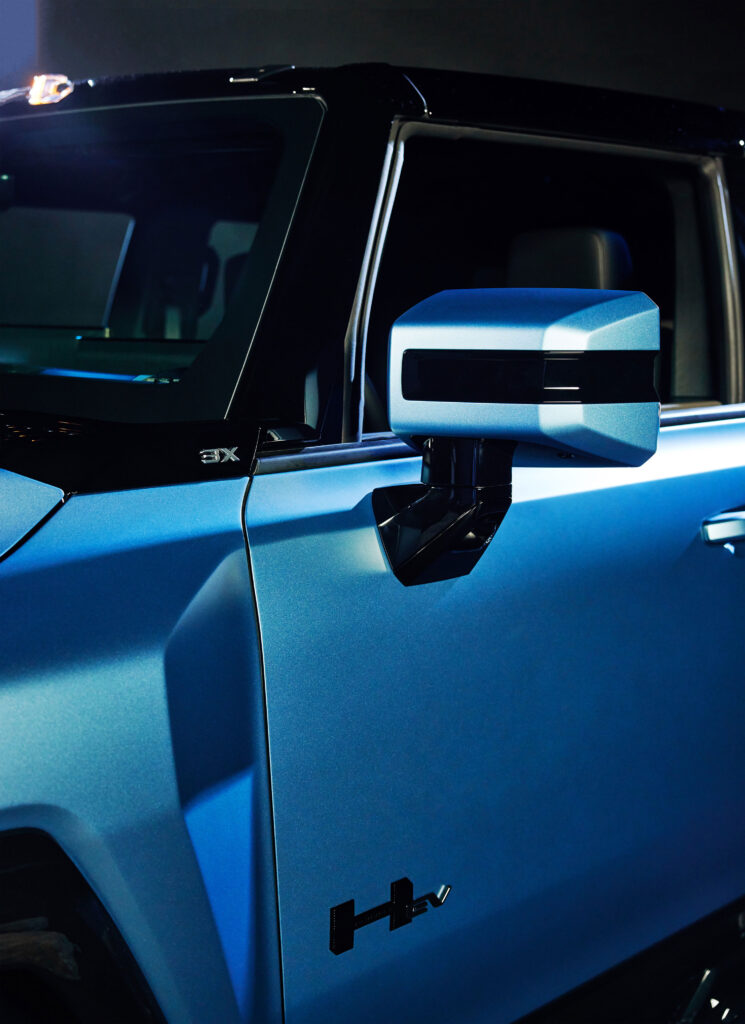 As for pricing, neither of these vehicles will be cheap. The Omega Edition pickup with a 24-module pack starts at around $150,000, while the SUV with the smaller battery kicks off at just shy of $140,000. Deliveries are expected to begin in the first half of 2024, so about a year from now, though customers that have already reserved a 3X model will have first dibs on the Omega Edition.