Genesis Connected Services, the telematics solution offered by luxury automaker Genesis, will now be free. Announced on Thursday, this change applies to original owners and lessees of vehicles from the 2023 model year and up.
Before this announcement, the automaker's connected services suite was complimentary for the first three years of vehicle ownership. After that, clients had to pay for additional coverage, but not anymore.
Genesis Connected Services provides numerous benefits, from emergency assistance and automatic collision notification to monthly vehicle health reports, diagnostics, maintenance alerts and more. This telematics suite also enables drivers to remotely lock or unlock their vehicle's doors, start the climate control system and find their car or crossover via the web, smartwatch or even phone app. Stolen vehicle immobilization and recovery features are also included.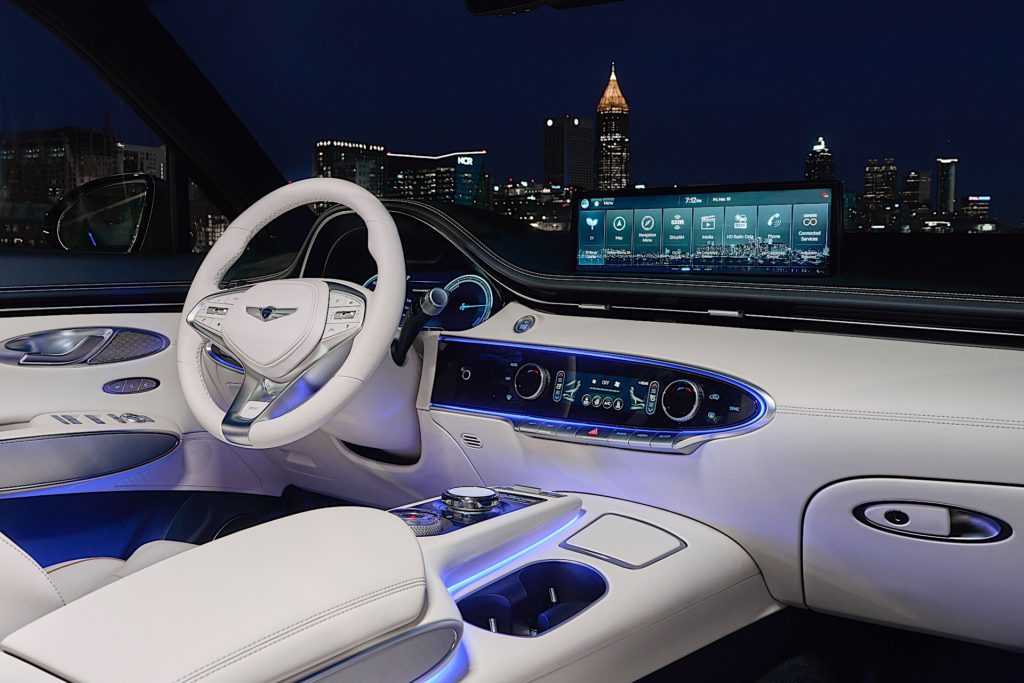 Genesis Connected Services also lets you keep tabs on other people using your vehicle. There's a geofencing feature and valet alert, plus speed and curfew monitoring capabilities. If your child is a new driver and they're not supposed to, for instance, go downtown or if you don't want them staying out after a certain time, these telematics features can help you keep track of their activity. Of course, this system also allows users to search for points of interest and even send destinations from a connected device directly to their Genesis, so there's no need to do additional searching in the vehicle's navigation system.
"We are pleased to now offer this service as complimentary for the first owners with no expiration date," said Claudia Marquez, chief operating officer of Genesis Motor North America in a media release. This lifetime coverage for first owners includes no expiration date for the 4G LTE network, the critical component that enables the above-mentioned benefits.
As for the second owner and beyond, these services will not be free. According to a company representative, individuals will, however, be able to purchase access for $12.99 per month. A free three-month trial of Genesis Connected Services should also be available to subsequent owners.