Last year at the Consumer Electronics Show (CES), BMW showed off the iX Flow concept with the ability to change its color from black to white using technology called E Ink. At CES 2023, the German automaker unveiled a new concept called the BMW i Vision Dee that can change into 32 different colors. To demonstrate the possibilities, the concept is outfitted with 240 E Ink e-paper segments, each of which can be controlled individually. BMW showed off some of the crazy combinations that are possible on stage at CES and it's pretty impressive to see.
The "Dee" in the concept's name stands for Digital Emotional Experience and the concept also showcases the next-generation BMW Head-up Display that now extends across the entire width of the windshield. The automaker said starting from 2025, that HUD technology will be available in all Neue Klasse models. To give us an idea of what BMW is thinking for the future with its next-gen HUD, the i Vision Dee also demonstrated a Mixed Reality Slider. Using shy-tech sensors found on the instrument panel, five different selections are available ranging from analog to a virtual world and everything in between.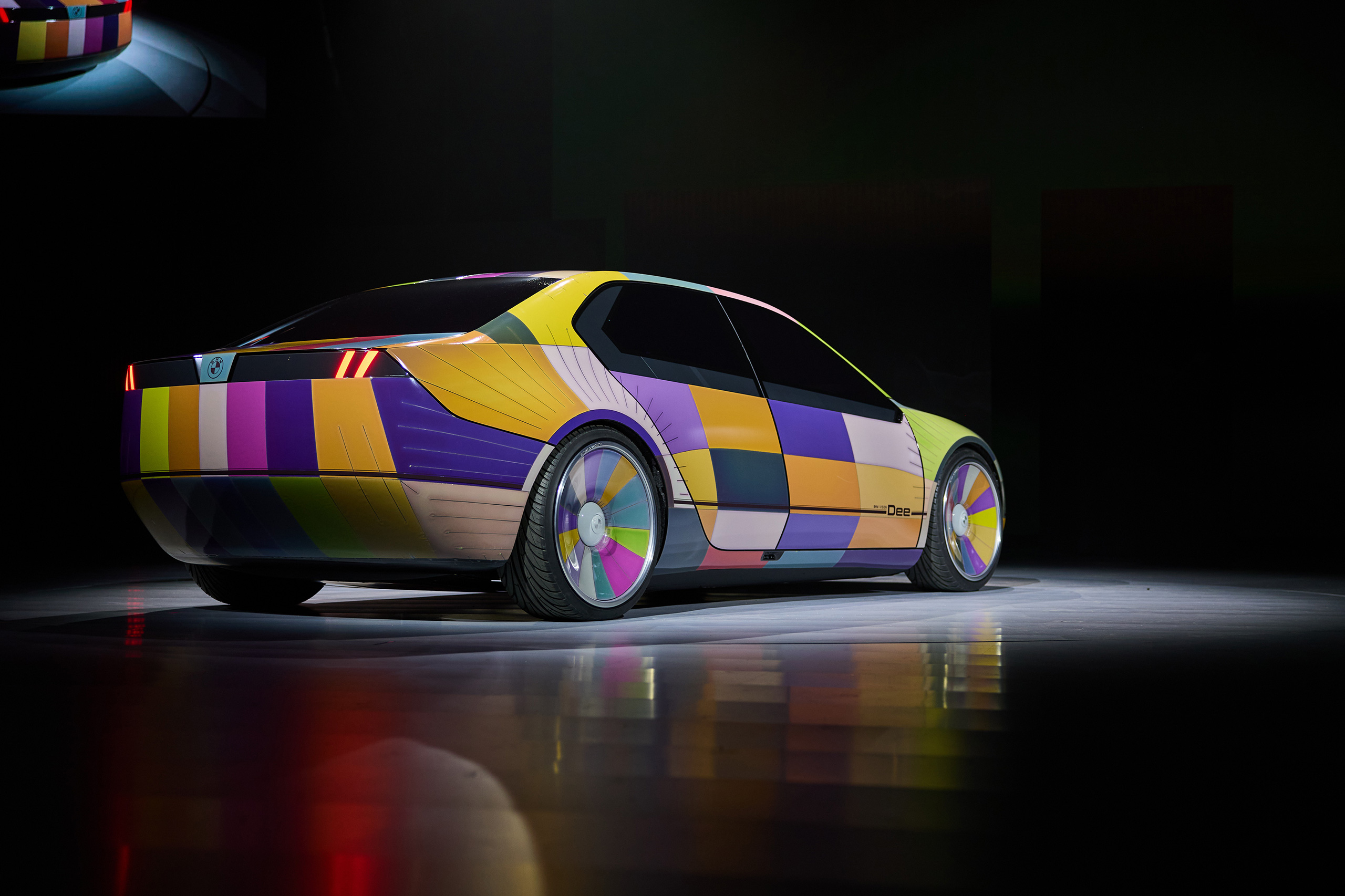 Aside from all the cool technology that the i Vision Dee concept unveiled, it also serves as a glimpse into a possible future design language for BMW.  The midsized sedan is minimalistic, especially compared to current BMW models, and it will be interesting to see how much of it influences upcoming vehicles from the brand. The exterior has a clasic three-box sedan design with BMW's signature kidney grilles with reimagined twin circular headlights and the Hofmeister kink. It's a bit digital, but still clearly BMW.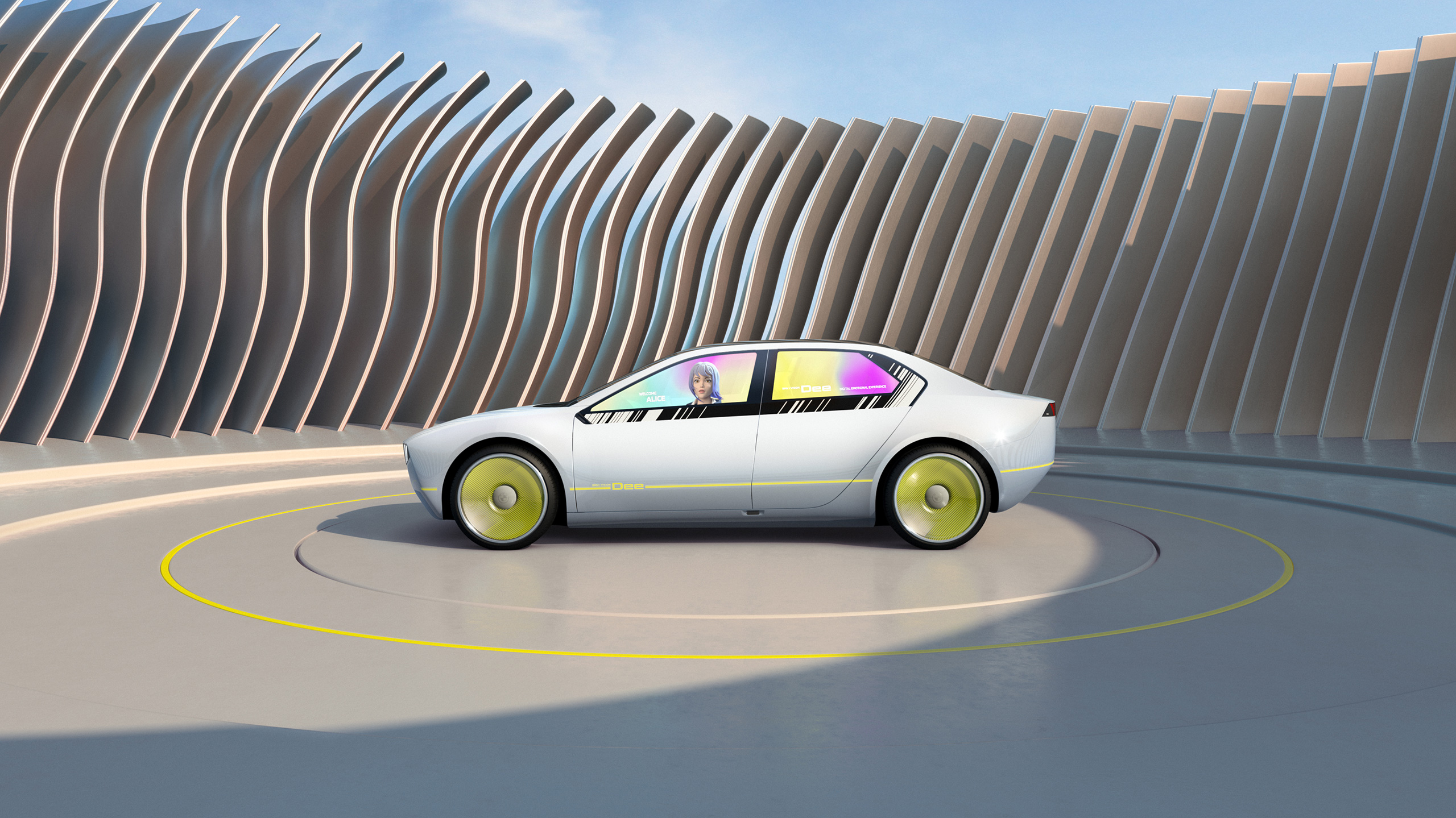 With the debut of the BMW i Vision Dee concept, one thing is clear: some automakers are focusing more on software than hardware, finding innovative ways to change the "driving" experience as vehicles aim to be fully autonomous. One day, car shoppers might be choosing their vehicle based on how entertaining it is while it drives them to their destination.
"With the BMW i Vision Dee, we are showcasing what is possible when hardware and software merge. In this way, we are able to exploit the full potential of digitalisation to transform the car into an intelligent companion. That is the future for automotive manufacturers – and, also, for BMW: the fusion of the virtual experience with genuine driving pleasure," said Oliver Zipse, Chairman of the Board of Management of BMW AG. "At the same time, BMW i Vision Dee is another step on the road to the NEUE KLASSE. With this vision, we are looking far into the future and underlining the tremendous importance of digitalisation for our upcoming product generations."