Ford has enhanced BlueCruise, its adaptive cruise control system with hands-free capability. The new 1.2 version of this technology offers new features and promises to be more responsive and reliable. But has this upgrade gone far enough? Does the new version of BlueCruise adequately address the original version's shortcomings? In real-world testing, the answer proved to be quite surprising.
Head-to-head testing
To experience BlueCruise 1.2, Ford lent us an all-wheel-drive 2023 Mustang Mach-E Premium. It has the larger, 91-kilowatt-hour battery pack and a claimed 290 miles of range, which is phenomenal for an EV with four-corner traction. A pair of electric motors provide 346 horsepower and 428 pound-feet of torque, enough for a 0-to-60 sprint of around 4.8 seconds. As for pricing, this Mach-E checks out for $67,575 including destination but before any applicable discounts or incentives.
To see how well BlueCruise 1.2 compares to the first generation of this system, we borrowed our video producer Ben Sanders' 2022 Mach-E. It's a rear-drive model with the long-range battery pack and an EPA-estimated range of 303 miles. We drove both cars on the highway at the same time to see how many driver interventions were required or system deactivations occurred. This testing is not scientific, but it still gives us a good idea of how well each version of BlueCruise performs in real-world driving.
BlueCruise 1.2: New features, greater reliability
In addition to improved smoothness and reliability, the 1.2 version of BlueCruise has gained a number of new features. Predictive speed assist automatically reduces the vehicle's velocity when approaching corners, so you don't have to tap the brake pedal to slow down. In-lane positioning scoots your car or truck over — while remaining in its lane of travel, of course — to give a little more breathing room while passing other vehicles in the adjacent lane, exactly what human drivers do. And finally, the biggest enhancement of BlueCruise 1.2 is the addition of automatic lane change capability. Just tap the turn signal and the vehicle will automatically move over a lane when it's safe to do so, canceling the directional indicator once the maneuver is complete. This feature is immediately intuitive and as smooth as buttercream frosting.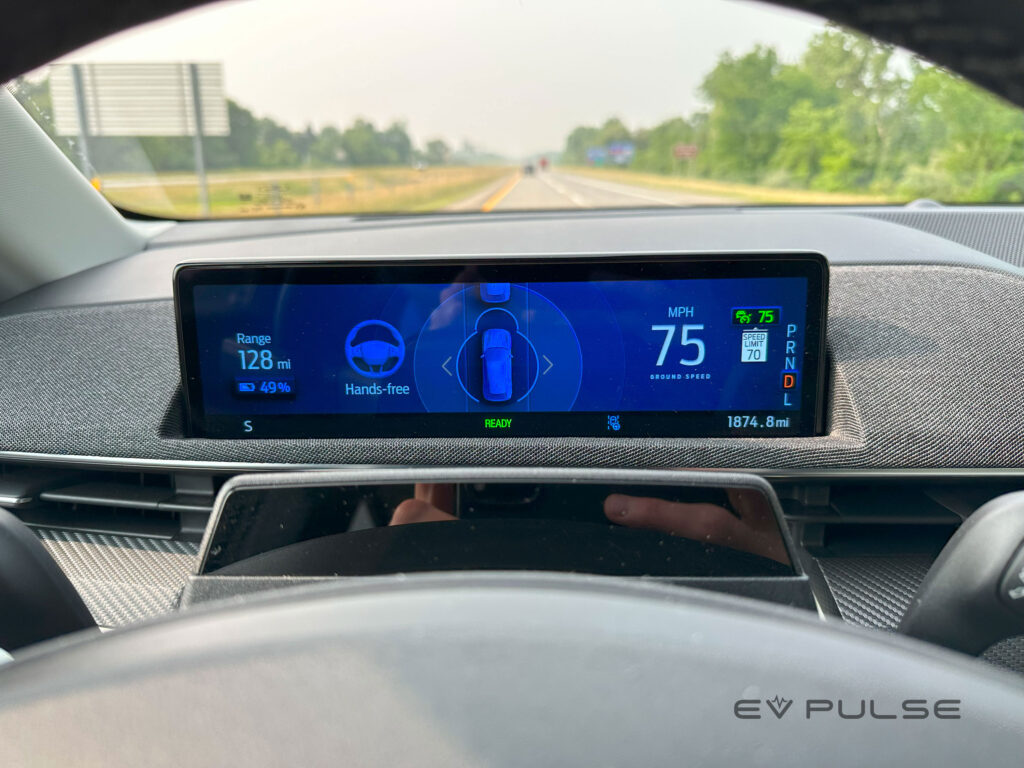 So far, about 200,000 Ford and Lincoln vehicles are fitted with BlueCruise. According to the automaker, hands-free driving is available on more than 130,000 miles of limited-access divided highway in the U.S. and Canada, an impressive number to be certain, but GM's Super Cruise still offers a bit more. Super Cruise hands-free driving should work on more miles of road than Ford's equivalent offering — at least 200,000, with more being added — and in certain GM trucks and SUVs, hands-free towing is an option as well.
With either of those systems, you cannot go hands free whenever you want. BlueCruise, Super Cruise and even Nissan's new ProPilot Assist 2.0 only work on certain limited-access divided highways. Additionally, all these systems include driver-monitoring cameras that keep track of where you're looking. Glance away too long or fall asleep at the wheel and these hands-free cruise control systems will send a fusillade of alarms your way. This is because you must be alert and ready to intervene at any time. If the lines on the road get obscured, there's a construction zone or even an issue with the vehicle itself, it's your responsibility as the driver to take over and, you know, actually drive.
How well does BlueCruise 1.2 perform?
BlueCruise 1.2 is a welcome update to an already solid product. For the most part, BlueCruise 1.0 works well — it's easy to engage, quickly inspires confidence and takes a lot of the stress out of driving — though this first-generation system is not perfect. It's not quite as sure of itself as Super Cruise and tends to wander in its lane a bit more. BlueCruise 1.0 is also notorious for deactivating in turns it deems too tight, something GM's competing system has much less trouble with.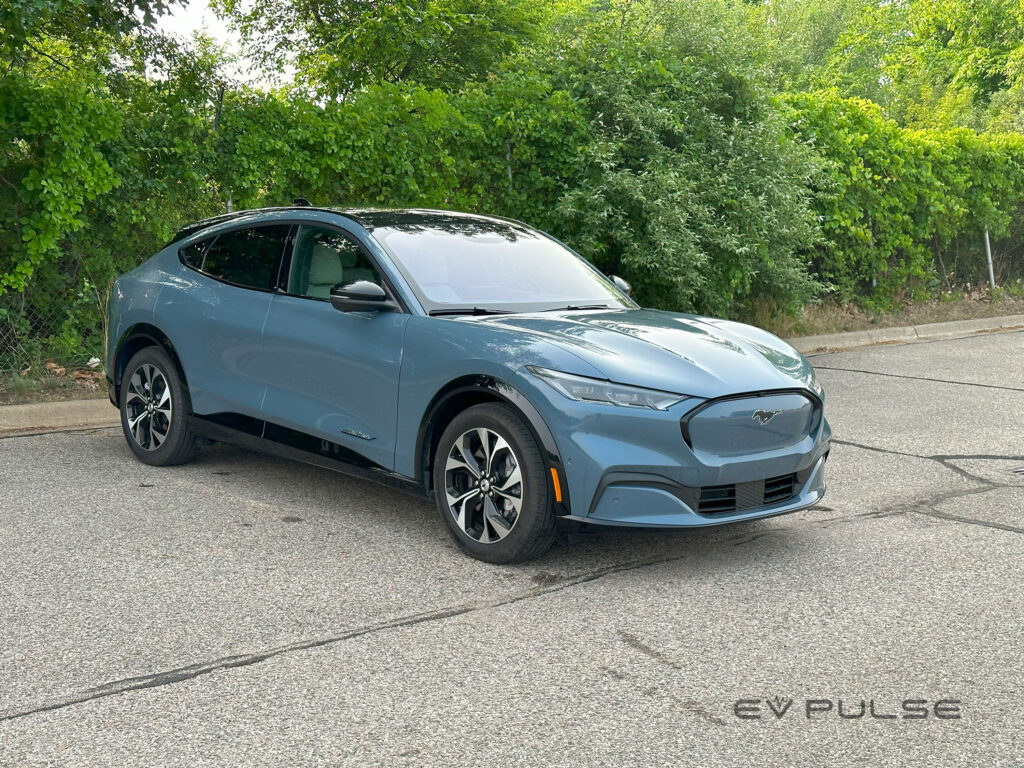 Addressing these issues, BlueCruise 1.2 engages slightly quicker than its forebear and seems to track better, too, meaning the steering wheel isn't constantly making small left-right adjustments as you're driving along. As for real-world performance, after the first leg of our hands-free highway drive, both versions of BlueCruise performed flawlessly with no deactivations or driver interventions, which is both disappointing and encouraging. We were expecting more of a difference between the two systems, but this is good news for customers with BlueCruise 1.0, because it works very well, too.
On the return journey, it was much the same story: unremarkable. Both versions disengaged briefly on a small stretch of highway before reactivating a few seconds later. This was odd because the road was open, there was no construction and the lane markers were clearly visible.
Later on, BlueCruise 1.2 was reticent to automatically switch lanes. I requested a change knowing that the adjacent lane was wide-open, but the Mach-E didn't move. It signaled and just sat there for about 10 or 15 seconds before finally getting over. Normally, if the adjacent lane is clear, BlueCruise 1.2 will execute an automatic lane change in about 10 seconds from the time you tap the turn signal to the time it cancels.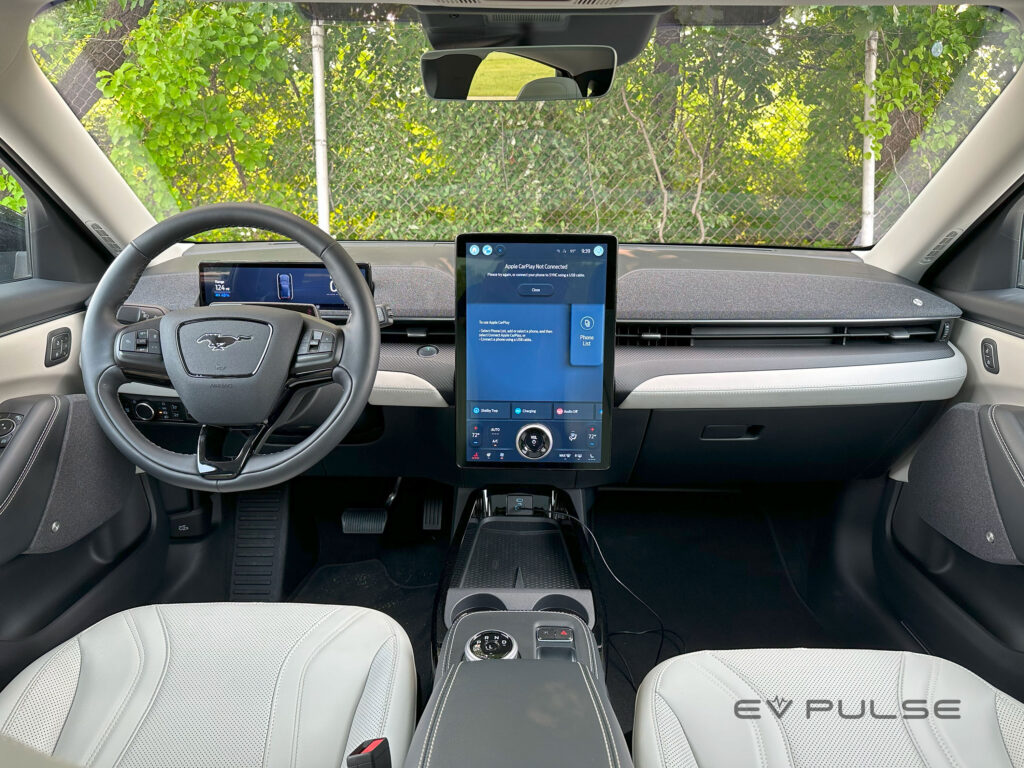 Finally, on the return drive we passed through a construction zone. BlueCruise 1.2 disengaged when entering the orange barrel hell, briefly reengaged, and then quickly deactivated again after passing an off ramp that was likely less than a quarter of a mile into the construction zone. BlueCruise 1.0 remained active until the first off ramp and then disengaged. Hands-free driving was unavailable with both systems until we left the miles-long construction zone. Once the forest of orange barrels was in the rearview mirror, both versions of the system went hands free almost immediately again.
A surprising conclusion
BlueCruise 1.2 is a wonderful upgrade to the first version of this driver aid. It feels more stable and the new features it comes with, especially the automatic lane-change functionality, are welcome additions. What is surprising, however, is that in our testing there was basically zero performance difference between 1.0 and 1.2. Both deactivated hands-free driving briefly at one point and neither one worked while in a construction zone, but that's to be expected. Either way, BlueCruise works well, with the updated 1.2 version being appreciably better, though Super Cruise still has a slight edge in available hands-free miles and towing functionality. In my experience, GM's hands-free driving aid is slightly better, but BlueCruise 1.2 is a very, very close second.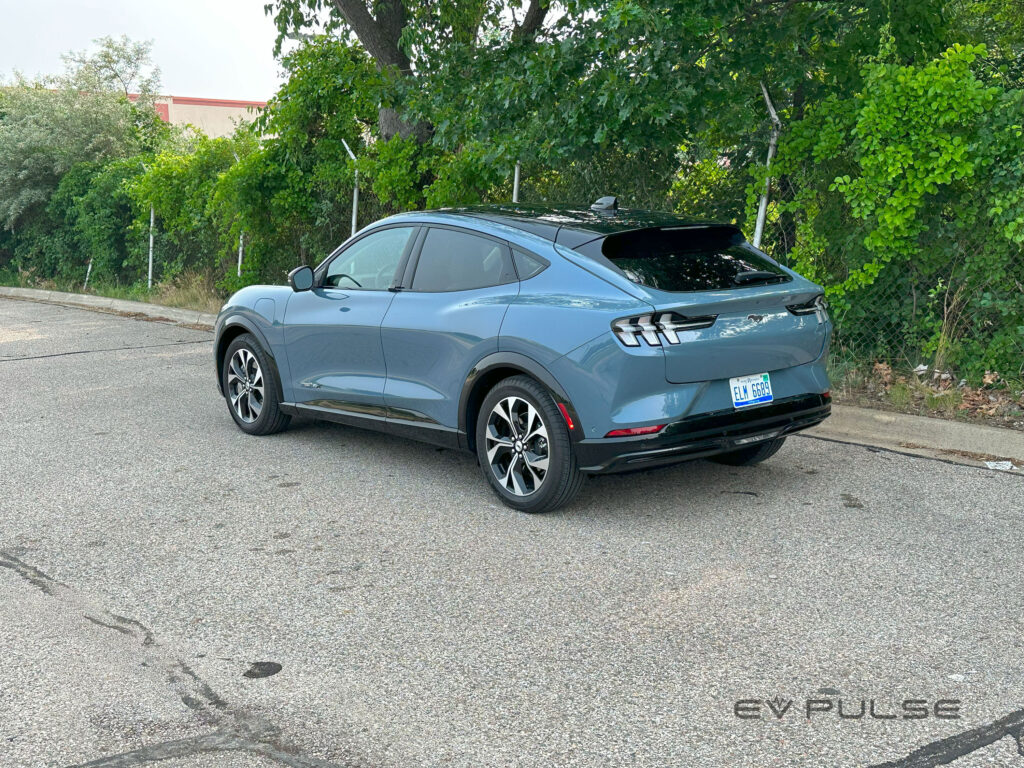 For 2023, the 2023 Mach-E comes standard with a free 90-day trial of BlueCruise 1.2. All versions of this SUV have the required hardware to make this system work. You can purchase a three-year subscription to this service for $2,100 when you buy the vehicle or afterward if you prefer. Fortunately, existing Mach-E customers will not be left out of the party. BlueCruise 1.2 is rolling out to owners this year via an over-the-air software update.
Watch our video review