While we don't condone speeding, we're realistic and acknowledge that drivers tend to exceed speed limits. And let's be honest, sometimes it's difficult to stay underneath the speed limit when you're behind the wheel of an EV. So while we're not here to support anyone's tendency to break the law, there is a reason why radar detectors exist and why so many car owners have one. When compared to general maintenance items like a windshield wiper or car care products, radar detectors are pretty complex with a list of features that might as well be written in a different language for some people. But if you're interested in getting a radar detector and don't know where to start, you've come to the right place. In this article, we'll give our recommendations for the best radar detectors and then do our best to explain their features and what to look out for when shopping for one.
Before you start, we highly recommend checking with your local state laws to ensure it's legal to use a radar detector while driving. They are generally legal in the U.S., but there are some states and areas that don't allow radar detectors at all including Virginia and Washington, D.C. Some states have restrictions on mounting radar detectors on your windshield: California, Florida, New Jersey, and Pennsylvania. So before spending hundreds of dollars on a quality radar detector, make sure they're legal to use in your state.
1. Top pick: Valentine One Gen2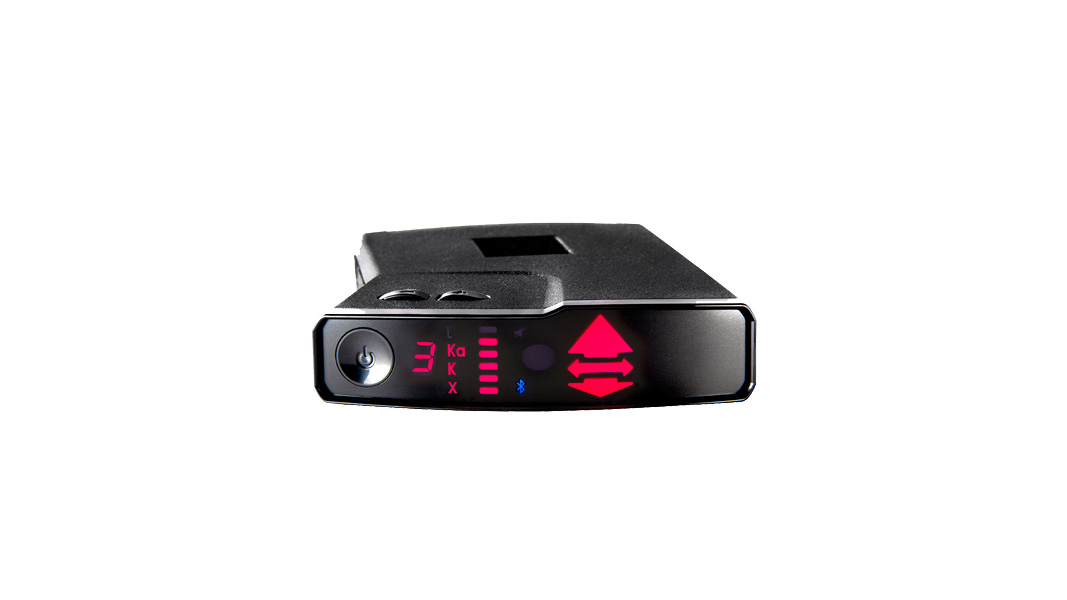 For as long as I can remember, the Valentine One was the radar detector to use. Long before the Internet even existed (yes, it's been around that long), the Valentine One was widely considered the best radar detector on the market and the same still holds true today, especially with its latest-generation model. It'll be really difficult for you to find a Valentine One owner who wasn't pleased with their ownership experience, and I personally know some people who have owned their radars for over a decade. The Gen2 model features an all-new magnesium case that surrounds a patented, radar-seeking engine that was adapted from a concept used by military CHIRP radars to locate fainter targets that are further away. The company says the Ka band range is even better than the original Valentine One, as well as the K band range.
This model also introduces "K-Verifier technology," designed to improve resistance to Blind Spot Detection systems in newer cars, which often causes false alerts. That technology also helps cut down on false alarms caused by automatic store-door openers. You can also connect your smartphone to the Valentine One Gen2 through Bluetooth, and the V1Connection app gives you a live stream of threat information being picked up by the radar.
As you can imagine being our top pick, the Valentine One Gen2 checks all your standard radar detector boxes: X, K, Ka, and Super Wideband Ka detection, 360-degree protection against all types of Laser, and a rear radar antenna. If you live in the EU, it will also detect Ku band. And of course there's the signature directional indicator on the display to let you know exactly where the signal is coming from.
The Valentine One Gen2 doesn't come cheap, but it will last you many years and it'll likely pay for itself by saving you from a few tickets.
2. Runner-up: Escort MAX 360c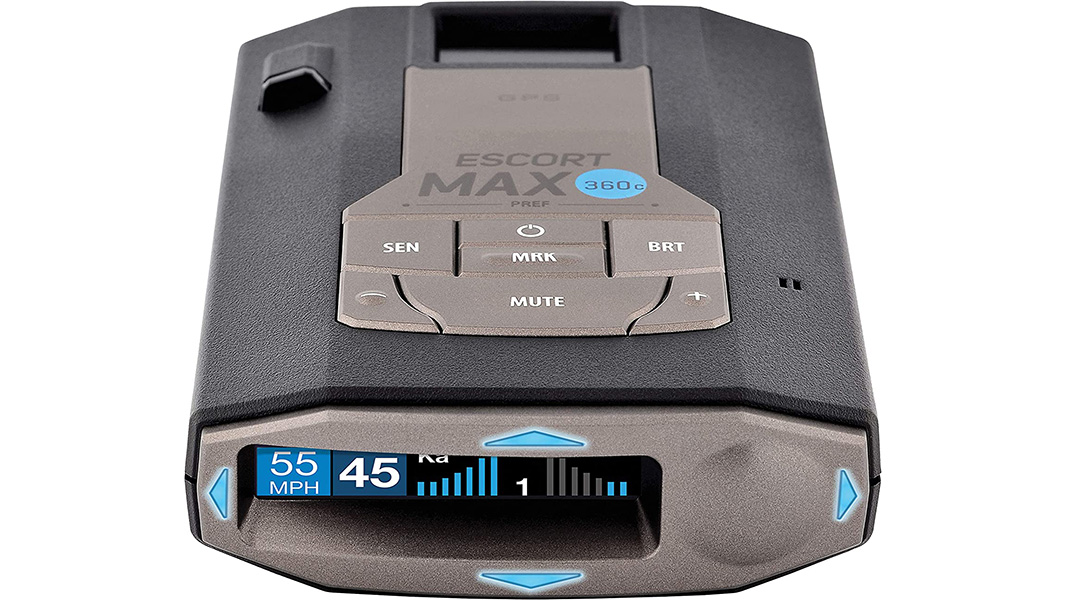 While not as beloved as the Valentine One name, Escort as a brand carries a respectable reputation within the industry. If, for whatever reason, you don't buy into the Valentine One hype, I recommend that you take a look at Escort and all its offerings. The MAX 360c is widely considered the brand's most accurate radar detector and its price tag puts it in the top-of-the-line category. Featuring built-in Wi-Fi, the MAX 360c is designed for the connected car (as many EVs are) and can receive updates through that connection to alert drivers to the latest ticket threats in real time.
As a premium radar detector, it features 360-degree directional alerts and AutoLearn technology, which uses intelligent GPS-based logic to learn your route and reject false alerts. It also uses IVT filtering to reduce other false alarms from vehicles' crash avoidance systems and adaptive cruise control. Purchasing this radar detector also gets you access to the Defender database, a resource of speed cameras, traps, and red light cameras. In addition, you'll be able to create your own hot spots and mark locations.
Admittedly, the performance between the Escort MAX 360c and the Valentine One Gen2 may not be noticeable by the average driver. If you love the latest in technology and Wi-Fi updates for your radar detector appeals to you, you may want to opt for this recommendation over our top pick. Much of it really comes down to whether you'll take advantage of the other features the MAX 360c offers (like the Defender database) over the Valentine One Gen2. If you want something that plugs in and starts working and you aren't the tinkering type, the Valentine One Gen2 is probably better for you.
3. Best on a budget: Cobra RAD 480i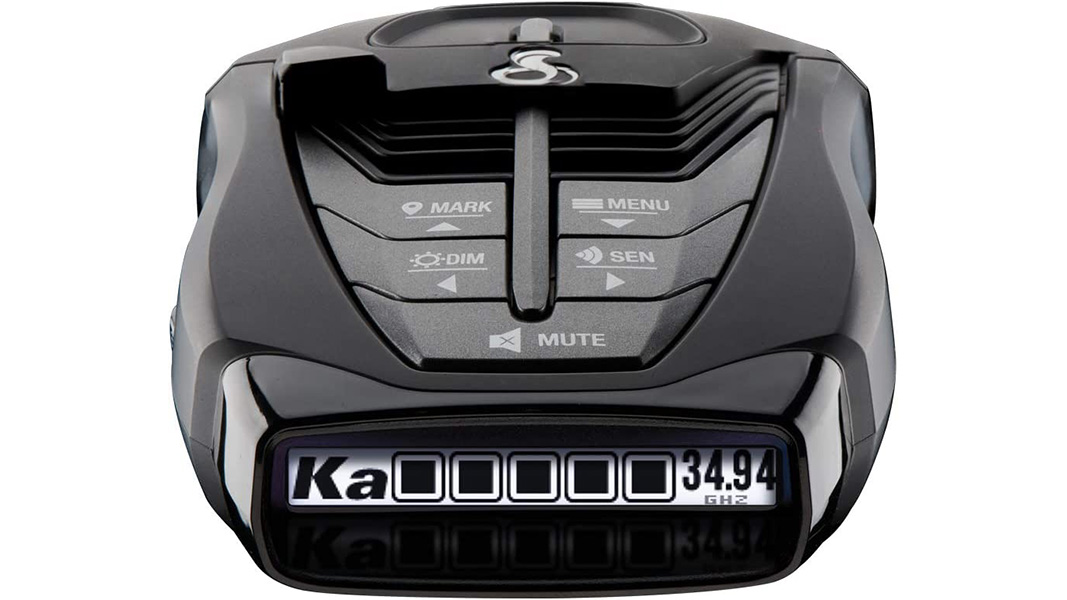 If your daily commute is but a few miles and mostly on city streets, you may not need a fancy and expensive radar detector. While you can expect to get plenty of false alerts with a more affordable option, it might be something you can live with to save a few hundred dollars. If you're looking for a budget radar detector, consider Cobra's RAD 480i.
As expected, it's not as fancy as more expensive radar detectors, but it is equipped with front and rear detection and a next-generation IVT filter that can be updated to reduce false alerts. Cobra also has the iRadar app, which you can use to receive real-time alerts for red light and speed cameras, as well as law enforcement activity. The data is sourced from a community of over three-million drivers.
Cobra also has a wide range of radar detector offerings, some that are even more basic and less expensive than the RAD 480i. It's a decent brand if you're on a budget.
4. Also consider: Uniden R7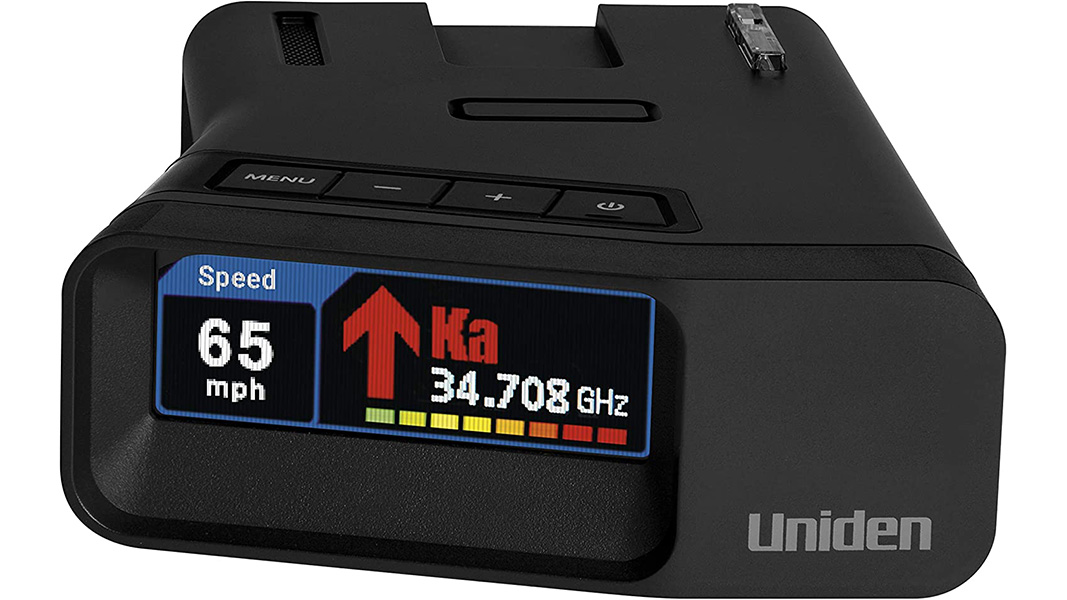 The Uniden R7 is a bit of a premium pick and it is typically priced under the Valentine One Gen2 and Escort MAX 360c. It's an ideal radar detector for drivers who frequently commute on freeways or long-distance driving, as it's designed for extreme long range detection. As one of Uniden's latest models, it features built-in GPS capability so you can mark points where you typically run into false alerts. You can also setup notifications for speed zones, speed traps, construction zones, school zones, and more. Each time you mark a point on the R7, it'll use voice alerts to say "user mark ahead" as you approach the saved geographical point. In addition, the Uniden R7 will also use voice notifications to let you know the type of radar it's detecting.
Dual antennas with directional arrows provides you with 360-degree protection on the easy-to-read OLED display, where you'll also find the band and signal strength that the device is detecting. Uniden also provides a few accessories with the R7, including a neoprene carrying case, single- and dual-suction brackets, and a cigarette adapter with a mute key and USB jack. It's a pretty well-rounded radar detector if you don't find the idea of voice notifications annoying.
5. Honorable mention: Whistler CR95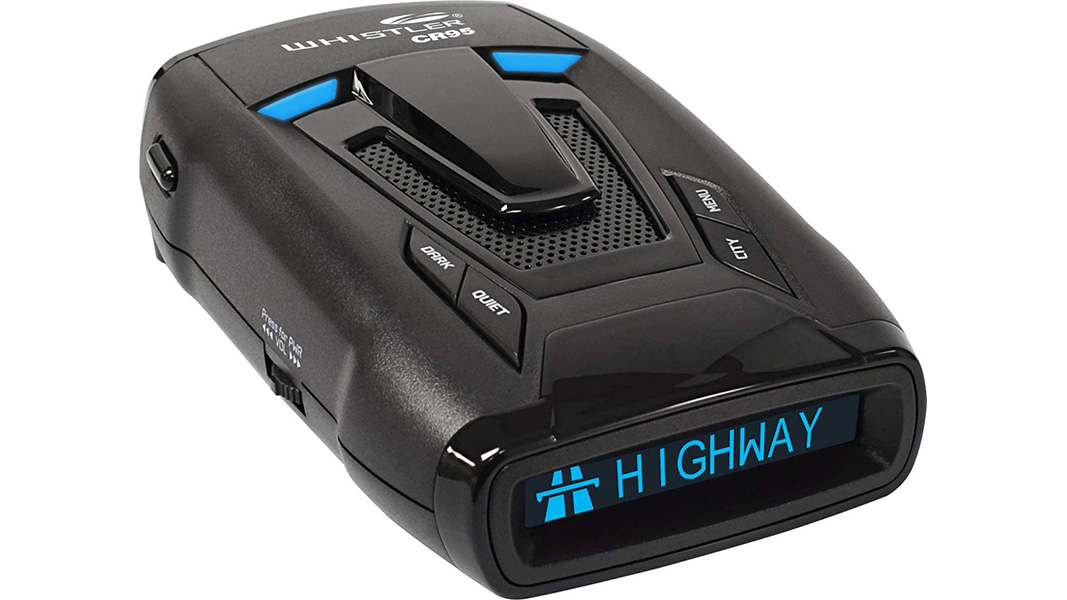 Whistler is arguably the most well-known budget brand when it comes to radar detectors and the company has several offerings that are even under $100. But we wouldn't recommend any of those to you. If you're looking for a mid-range radar detector in terms of performance and price, consider the Whistler CR95. Offering 360-degree protection, the CR95 has all the basics necessities of a quality radar detector without the fancy bells and whistles you'd find on more expensive units.
Select from three city/highway modes to help reduce false alerts, while Traffic Flow Signal Rejection (TFSR) is used in combination with six filter modes to help eliminate alerts from radar-based traffic monitoring systems. While it's far from a basic radar detector, it's probably the most basic out of all the ones we recommend, besides our best on a budget pick. We'd recommend this to shoppers who want something a bit more reliable than the Cobra RAD 480i but don't want to spend much more than that.
What is a radar detector?
A radar detector is a device that can detect when radar guns are being used by law enforcement to track the speed of your vehicle. They're designed to alert the driver when a signal is detected to help avoid a possible speeding ticket.
What are X, K, and Ka bands on a radar detector?
The radar guns used by law enforcement transmits radio waves on a specific frequency. In North America, those frequencies are commonly known as X, K, and Ka band. For the most part, X band is now antiquated but some rural areas might still use them. K band is still fairly common among law enforcement, but it's also the same frequency emitted from driver's assistance technologies like collision avoidance systems. Ka band is the latest band and if your radar detector is picking it up, it's more than likely a cop and you'll want to slow down.
What does Laser mean on a radar detector?
Similar to X, K, and Ka bands, a Laser alert from your radar detector means it has detected a LIDAR source, or a laser speed gun. LIDAR, short for Light Detection and Ranging, uses light to detect an object's speed and is typically a narrower beam compared to radar. In addition, a radar detector can't detect LIDAR until the trigger is pulled on the speed gun, which means the alert is probably too late. Still, an alert is better than nothing and when combined with other features from your radar detector—like Defender database—it can help save you from a costly ticket.
How do I read a radar detector?
This question is a bit difficult to answer since not all radar detectors are the same. Some have more intuitive displays than others, but generally knowing the differences between all the bands and how they're being detected will help you understand your radar detector better. Typically, a radar detector will tell you the band it's picking up and its distance/direction.
Where should I mount my radar detector?
Assuming that it is legal to mount a radar detector on your windshield, the best place is to mount it as high up in the vehicle as possible. We typically recommend getting as close to your rearview mirror as possible for the best detection. Don't aim it upwards or downwards, keep it level with the ground. The more important factor is to ensure it doesn't block your view or distract you from driving safely.
Recent Updates:
Updated (1:37 p.m. EDT, 09/22/2022): Added more shopping options for some of our recommendations. Removed outdated shopping link for Escort MAX 360c.