Our coverage of the 2022 LA Auto Show is brought to you by WynHouse, an innovation firm. Jumpstart your business success today by visiting WynHouse.co.
Given Toyota's expertise and success with hybrids and plug-in hybrids, it's a bit of a surprise that it hasn't found its footing in the all-electric market. When we reviewed the Toyota bZ4X, we found it to be a good (but not great) all-electric SUV. Its DC fast charging results weren't pretty and a model-wide recall made it stumble out of the gate. But Toyota isn't some random startup and has decades of manufacturing experience, so we have faith that its future BEV offerings will be more compelling.
To give us a preview of that future, the Toyota bZ Compact SUV Concept has made its North American debut at the 2022 Los Angeles Auto Show. This concept likely previews the upcoming bZ3X model, which will be the second vehicle to fall under the brand's Beyond Zero moniker. In total, Toyota plans to offer five BEVs with the bZ nameplate as part of its goal to offer around 30 BEVs worldwide.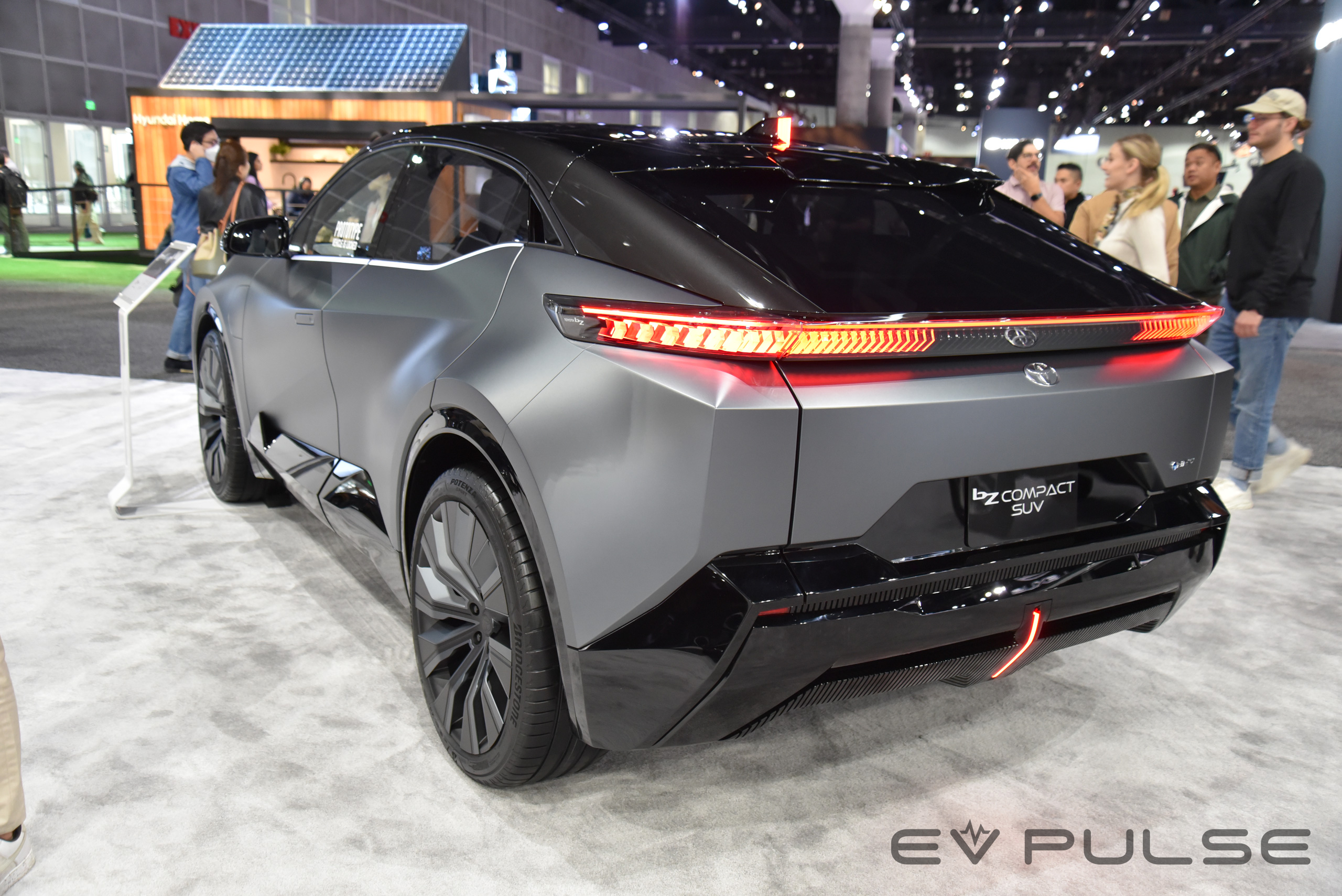 Designed to be a fully-electric vehicle, this concept took a "clean-vital" design approach packed with eco-friendly, sustainable materials. It sports an aggressive stance with the wheels being pushed to the corners, while the short overhangs and sweepback angles remind us of the Toyota C-HR. The headlights also follow a similar theme found in the new Toyota Prius and Prius Prime, which also made their debut at the 2022 Los Angeles Auto Show. Overall, the exterior styling is what we come to expect from Toyota and that isn't entirely a bad thing.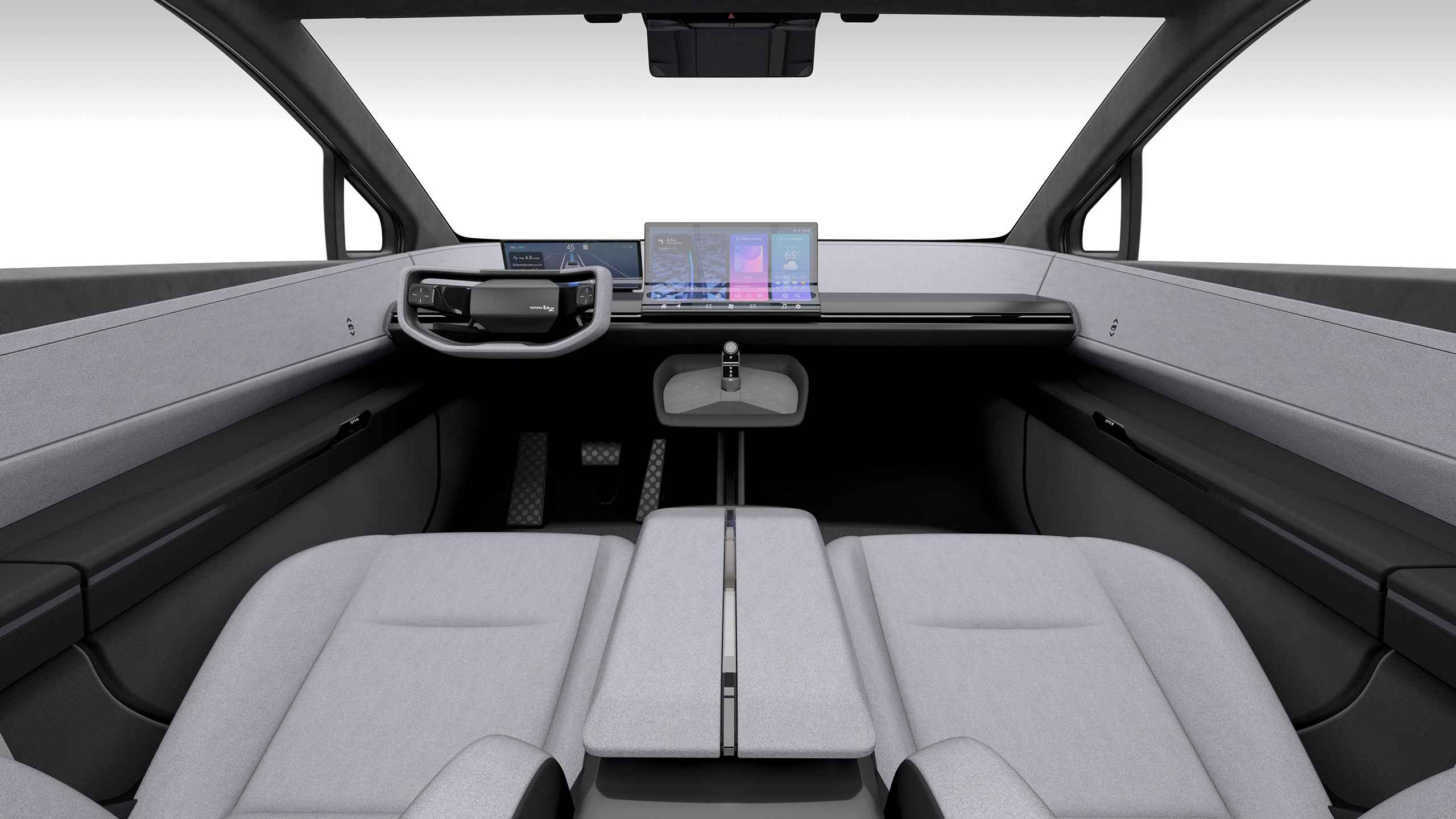 Inside is where things get interesting, with the concept sporting a very minimalist yet futuristic interior. The seating is made from plant-based and recycled materials and it's equipped with an in-car personal agent named "Yui" that will respond to requests or commands from driver and passengers. The sloped instrument cluster and infotainment displays are a bit peculiar, and we'd be surprised if they make it to production.
Since this is a concept car, details are sparse. But knowing Toyota, it'll likely share powertrain components with the bZ4X, which returns 242 to 252 miles depending on the trim level. Following the bZ3X, Toyota is expected to offer the larger bZ5X as a three-row crossover. If we had to guess, expect to see both arrive on the market as 2024 models.
"We've only just begun to scratch the surface of the Beyond Zero moniker," said Toyota group vice president and general manager David Christ. "With an aerodynamic design coupled with intuitive tech features never before seen in a Toyota model, the bZ Concept showcases another possible vision of the very near future with our battery electric vehicles."
Recent updates
Updated (9:10 am EST, 11/21/2022): Added walk around video from the LA Auto Show.
Updated (4:08 pm EST, 11/17/2022): Added photos of the Toyota bZ Compact SUV Concept from the 2022 Los Angeles Auto Show.