Peugeot may no longer be heading back to the U.S. anytime soon, but the French automaker has an ambitious plan for its home market: it wants to be the leading electric brand in Europe by 2030. To do so, it's radically transforming its image and that begins with the Inception concept that debuted at CES 2023. Committed to electrifying its lineup, Peugeot confirmed that this year, all of the vehicles in its range will be electrified and over the next two years, a total of five new battery-electric vehicles will be launched. This concept gives us a preview of its design direction, led by Matthias Hossann.
According to Peugeot, this new design language will be introduced on its next new model in 2025. Featuring sharp lines and a bit of a retro-inspired look, a lot of the focus of the concept is on its glass. The automaker calls it "smart glazing", with the windshield, side windows, and quarter windows all made from glass designed for architecture. It also underwent a multi-chrome treatment process initially used for the visors of NASA astronaut helmets. The NARIMA glass results in a yellow-shaded finish in warm reflections. The entire exterior is composed of very fine metal pigments, while the front end adopts Peugeot's new light signature that incorporates its three emblematic claws.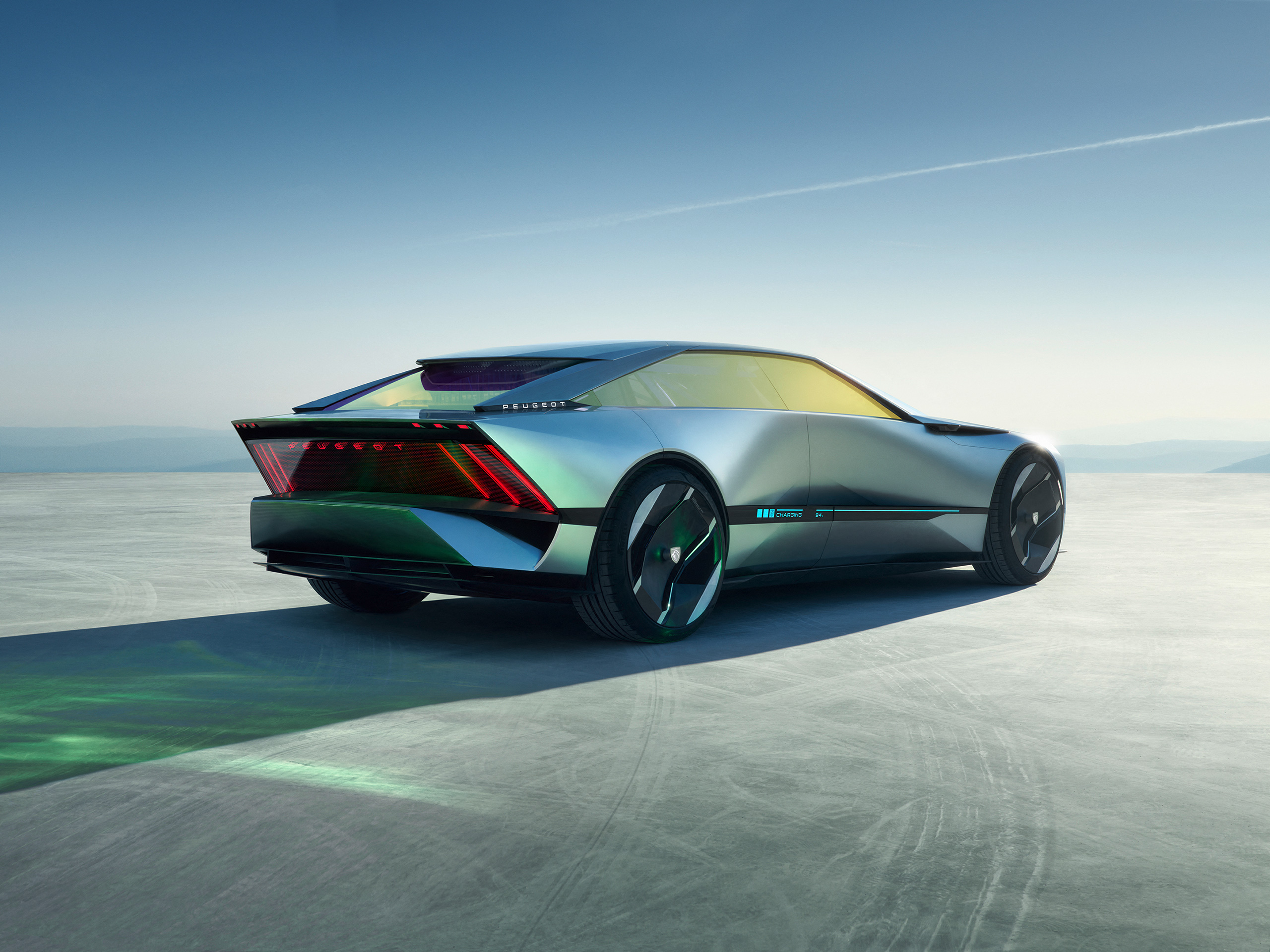 The radical styling trend on the exterior of the concept continues inside the cabin, where Peugeot has tossed out the traditional steering wheel and shifters for a new "Hypersquare" control system that's inspired by video games. The automaker says it takes its i-Cockpit concept into the future with the Hypersquare replacing the classic steering wheel with a rectangular one featuring a digital screen in its center.
The Peugeot Inception concept does what all concept cars should do, which is stir excitement about a brand's future while giving a preview into its intentions. While the interior is a bit futuristic, the idea behind the car itself isn't that outlandish. It rides on the STLA Large platform with a 100-kWh battery pack and 800-volt charging technology. In concept form, it uses a pretty standard two-electric-motor setup (one in the front and one in the rear) to deliver around 680 horsepower, which is good enough for a zero-to-62 mph time of 3 seconds.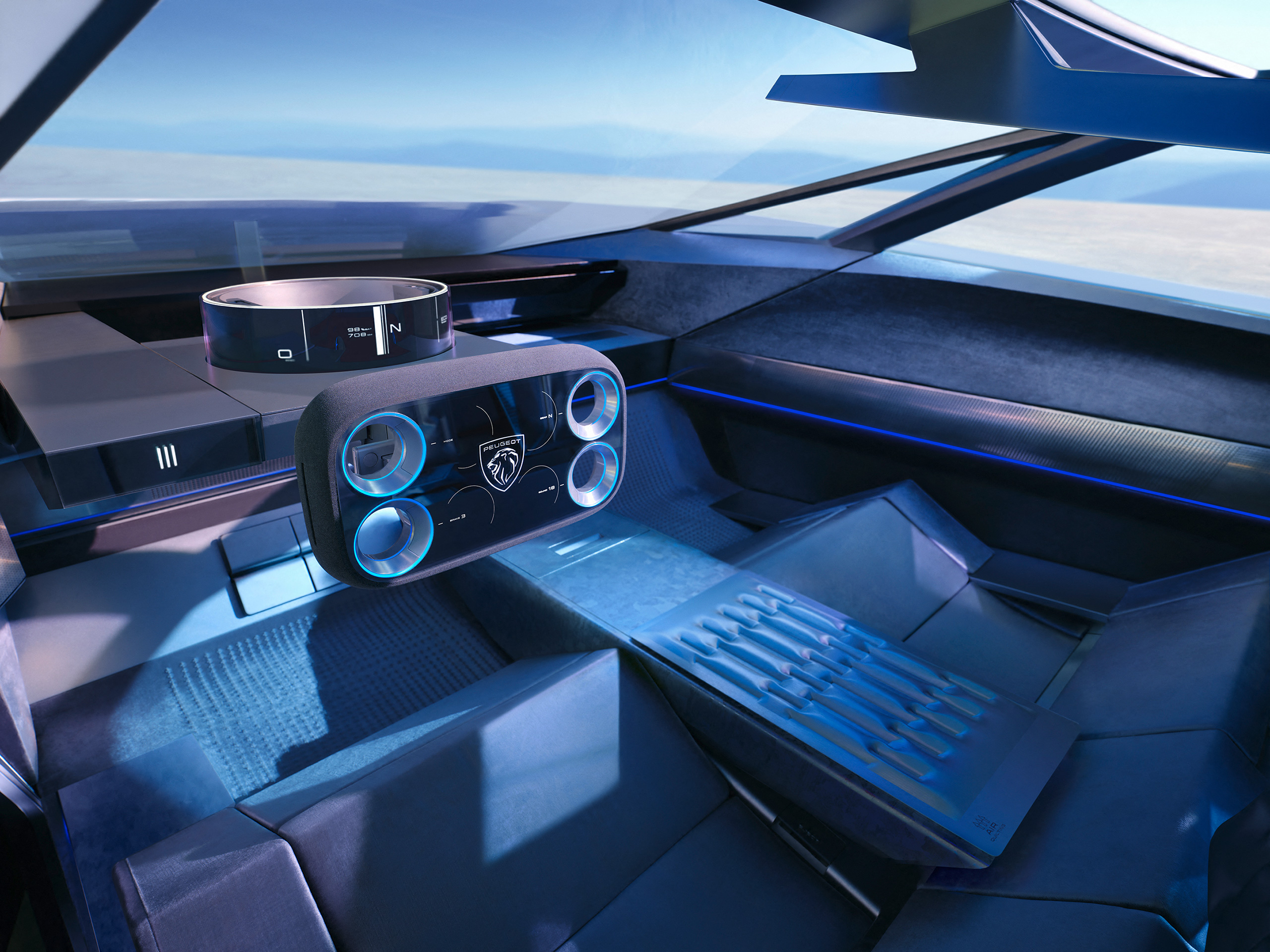 Now, if you're an American car enthusiast, your experience with Peugeot might be limited to what The Grand Tour and former Top Gear hosts Jeremy Clarkson, Richard Hammond, and James May have to say about the brand. Most recently, the three did a special called Carnage a Trois, where they look into the world of French car culture and they have a thing or two to say about Peugeot. Funny enough, some of it is pretty fitting for this concept that is truly unique and truly Peugeot.