It's the moment rotary enthusiasts have been waiting for since the RX-8, but they're likely very disappointed. Mazda has brought back its famed rotary engine, but it's being used as a generator to charge a battery pack and extend the range of a plug-in hybrid. The technology is similar to what the BMW i3 and Chevrolet Volt used, except with a rotary engine. It makes its official debut in the Mazda MX-30 e-Skyactiv R-EV at the 2023 Brussels Motor Show.
The Mazda MX-30 EV is the Japanese automaker's first mass-production BEV and it's had very limited success in the U.S. since it's only sold in California. The plug-in hybrid version delivers about 53 miles of all-electric range on the generous WLTP cycle through a 17.8-kWh battery pack, which is noticeably smaller than the MX-30 EV's approximately 32.0-kWh battery pack. But once the battery is out of charge, the 830-cc rotary engine generating 74 horsepower can take over. From there, drivers will have a 13.2-gallon fuel tank to use but Mazda didn't specify any fuel economy figures using the rotary engine.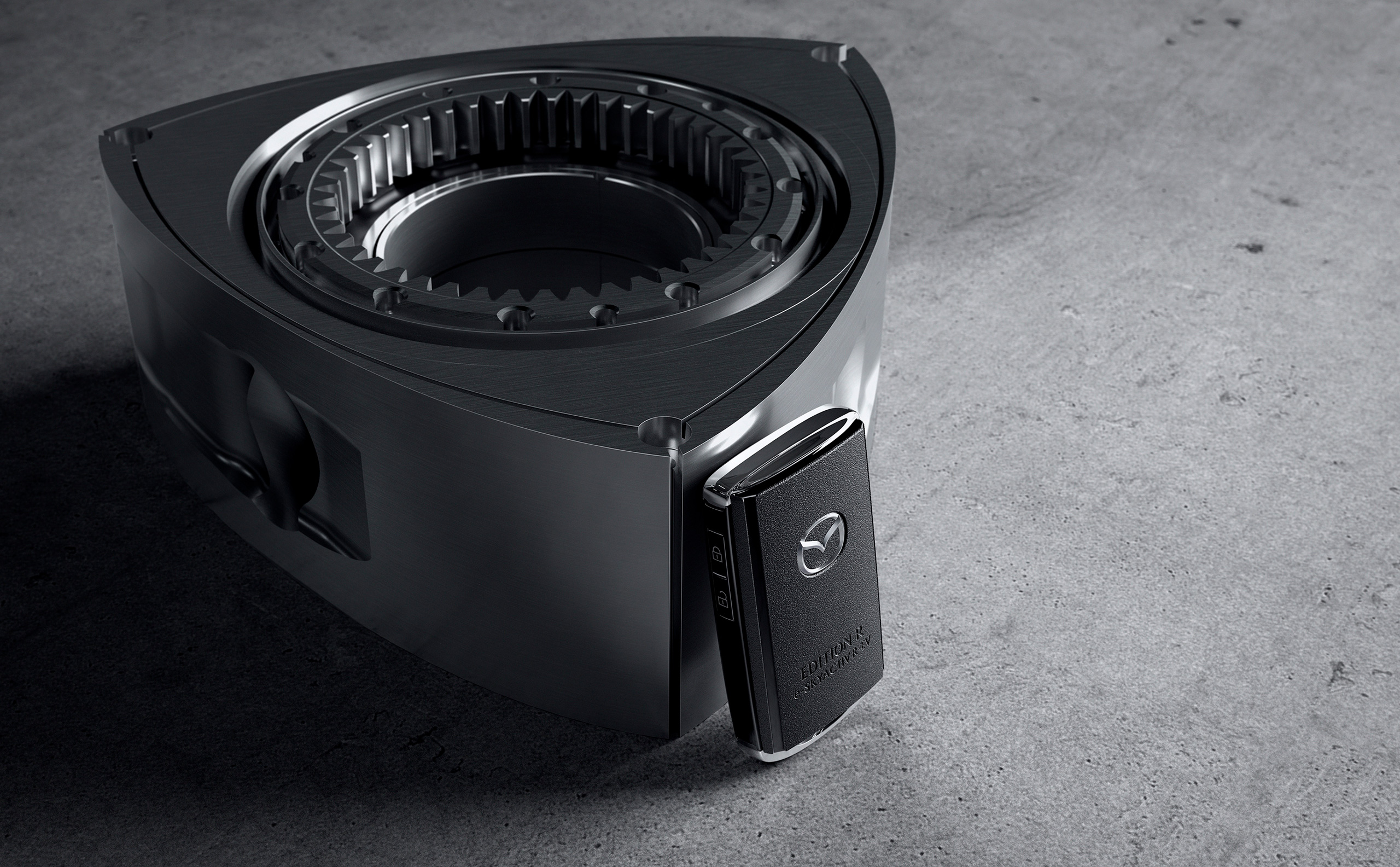 Interestingly, the PHEV's front electric motor generates 167 hp, which is more than the 143 hp found in the MX-30 EV. Mazda says it's good enough to propel the rotary-powered PHEV to 62 mph from a standstill in 9.1 seconds. It doesn't really live up to Mazda's "Zoom-Zoom" mantra considering that's much slower than the new Toyota Prius.
The company hasn't confirmed whether or not this plug-in hybrid version of the MX-30 will arrive on U.S. shores. It did announce the 2023 Mazda MX-30 EV will continue on as is, but will continue to be sold only in the state of California and in limited quantities. Given its paltry sales figures — it hasn't even sold 1,000 units — we wouldn't be too optimistic for the MX-30 e-Skyactiv R-EV's arrival.
For the European market however, Mazda will launch this vehicle with a special "Edition R" model. It'll feature a black exterior with Maroon Rouge Metallic accents. There will also be exclusive design elements, including the rotary-shaped emblem sewn into the floor mats and embossed on the seat headrests.