Earlier this year in March, Lotus unveiled its first electric hyper SUV called the Eletre, and now the British automaker has announced official pricing and specifications for it — at least for the U.K. and European markets. Combining technology and elements from the Emira and Evija, the Eletre is the result of a collaboration between teams in the U.K., Germany, and China. Although Lotus is most well known for its two-seater sports cars, the brand understands if it wants to compete in today's market, an SUV or crossover in the lineup is necessary. But that doesn't mean it has to sacrifice Lotus DNA and with the official specifications announced, it clearly does not.
The Eletre will be offered in three different trim levels: Eletre, Eletre S, and Eletre R. Only two powertrains will be offered however, with the base model Eletre and Eletre S getting a 603-horsepower (524 pound-feet of torque) single-speed system with a maximum range of 373 miles on the more generous WLTP cycle. The Eletre R will offer the flagship 905-hp (726 lb-ft of torque) dual-speed system that returns a range of 304 miles. With 603 hp on tap, the Eletre and Eletre S does the zero-to-62 mph sprint in 4.5 seconds, while the range-topping Eletre R does it in a blistering 2.95 seconds. All models come with a 112-kWh capacity battery pack that can charge from 10% to 80% in just 20 minutes with fast charging.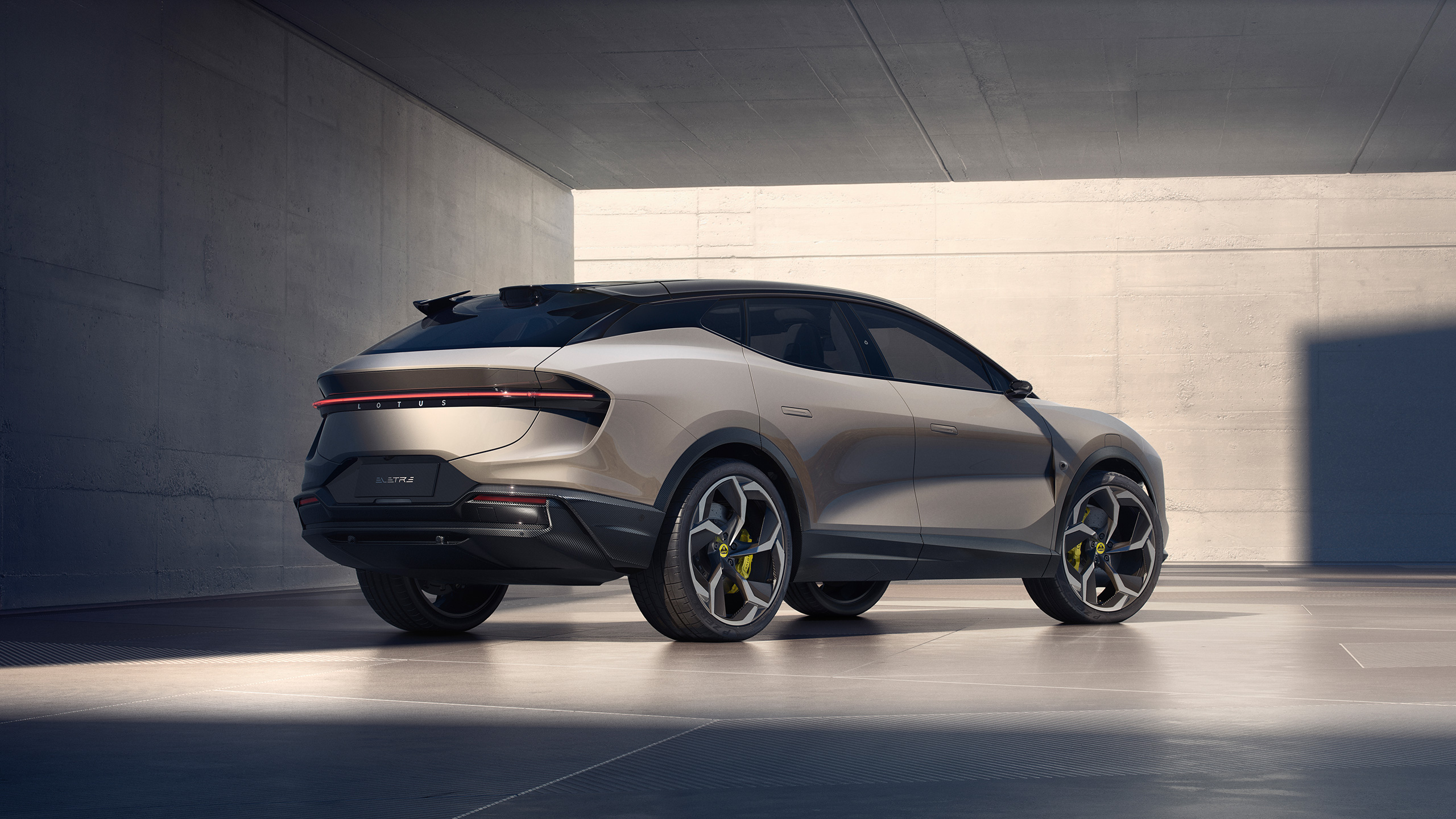 Lotus also focused on the technology found inside the cabin of the Eletre, which runs on the operating system called Lotus Hyper OS. The team turned to Unreal Engine to create an interactive user interface with real-time 3D content and experiences. The automaker says it offers best-in-class performance in terms of visual effects and interactive feedback. If you've never heard of Unreal Engine, it's a popular game development engine that has recently found its way into other industries, including television shows.
The Eletre will also debut a new digital head unit from ECARX that will provide fully customizable displays on the OLED touchscreen. It uses ECARX's first dual-chip system to deliver server-level computing power and it'll take advantage of future OTA updates. To handle navigation services, Lotus has partnered with HERE Technologies to deliver customers EV Routing, EV Range Assistant, and Predictive Routing services. The automaker also announced a partnership with Dolby, who along with KEF Audio will provide the speaker system in the Eletre. It will leverage Dolby Atmos technology and the hyper SUV is the world's first car to combine Dolby Atmos with KEF Audio.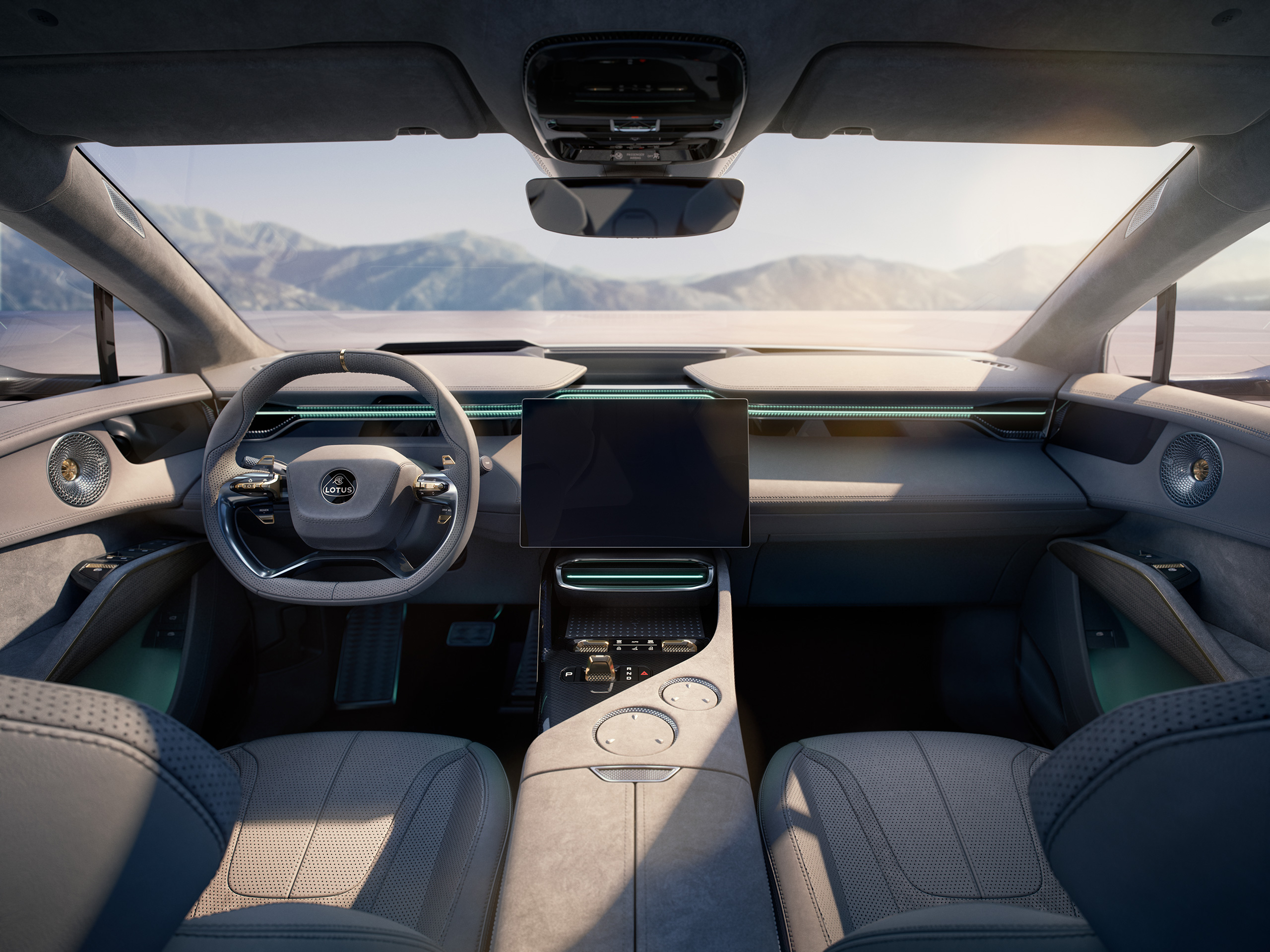 Inside the cabin, standard features include wireless smartphone charging, 12-way electrically adjustable front seats, four-zone automatic climate control, an intelligent cockpit infotainment system with both Apple CarPlay and Android Auto compatibility, a 15-speaker KEF Premium Audio speaker system, and a 15.1-inch OLED center screen. All Eletre models come standard with five seats, but a four-seater variant is available with the Executive Seat Pack.
Other standard features on the Eletre include five drive modes, active air suspension, torque vectoring, matrix LED headlights, active front grille, and LIDAR technology.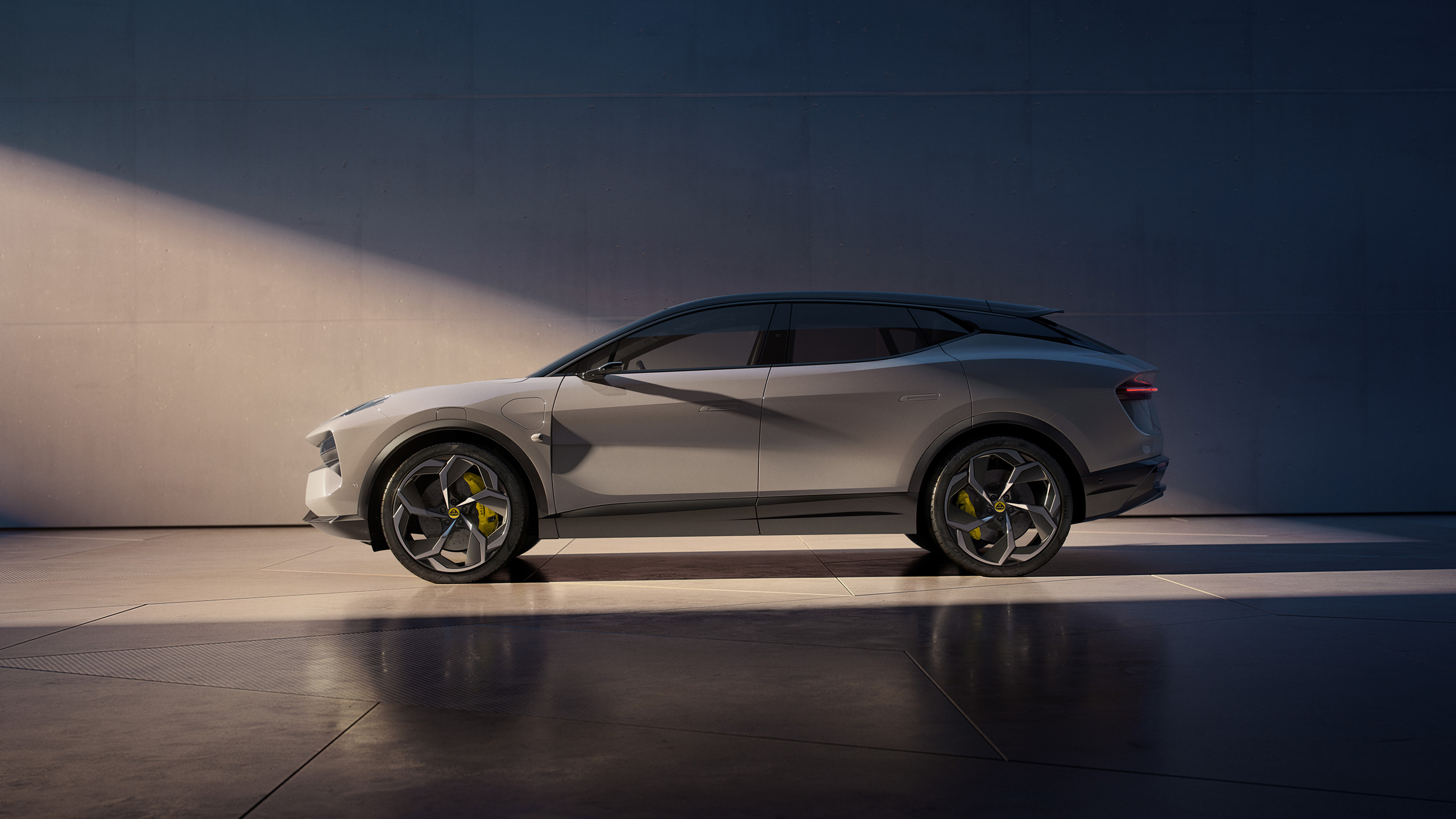 Unfortunately launch of the Eletre in North America, Middle East, Asia Pacific, and other regions won't start until 2024. Pricing and specifications for those markets will be announced closer to that time. Until then, we can get an idea of what the Eletre will cost in North America based on the pricing Lotus has announced for the U.K. and European markets. In the U.K., the Eletre will start from £89,500 for the base model, £104,500 for the Eletre S, and £120,000 for the Eletre R. European pricing ranges from €95,990 to €98,490 based on the country for the standard model, €120,990 to €124,090 for the Eletre S, and €150,990 to €154,890 for the Eletre R.
"The launch of the Eletre is the natural next step for Lotus," said matt Windle, Group Vice-President and Managing Director, Lotus Cars. "Two-seater sports cars are not for everyone, and we want to offer a Lotus for every stage of your life. The Eletre is the start of that."