Earlier in May, Ford and SK Innovation announced a joint venture for U.S. battery manufacturing that would result in the BlueOval SK Battery Park, a 1500-acre battery manufacturing campus. Today, Ford revealed that significant progress on construction has been made and is on schedule to open the new Elizabethtown Community and Technical College (ECTC) BlueOval SK Training Center in 2024. The $5.8 billion joint venture will result in battery production for future Ford and Lincoln vehicles and that is slated to begin in 2025. A total of 5,000 new jobs will be created in Kentucky as a result of the BlueOval SK Battery Park.
Two battery manufacturing facilities will be built, and together they will produce over 80 gigawatt hours annually. The BlueOval SK Battery Park will play an integral role in helping Ford achieve its goal of producing 2-million electric vehicles per year globally, by the end of 2026. Before battery production begins however, training will take place at the ECTC BlueOval SK Training Center, which will be the only co-branded learning facility within the Kentucky Community College System. The curriculum within the 42,000 square-foot training facility will be designed to support battery knowledge, roles, and skills. BlueOval SK will train employees in SK On's proprietary technical, quality, and manufacturing processes by using virtual reality labs, an industrial maintenance lab, a work simulation lab, and ergonomics techniques classrooms.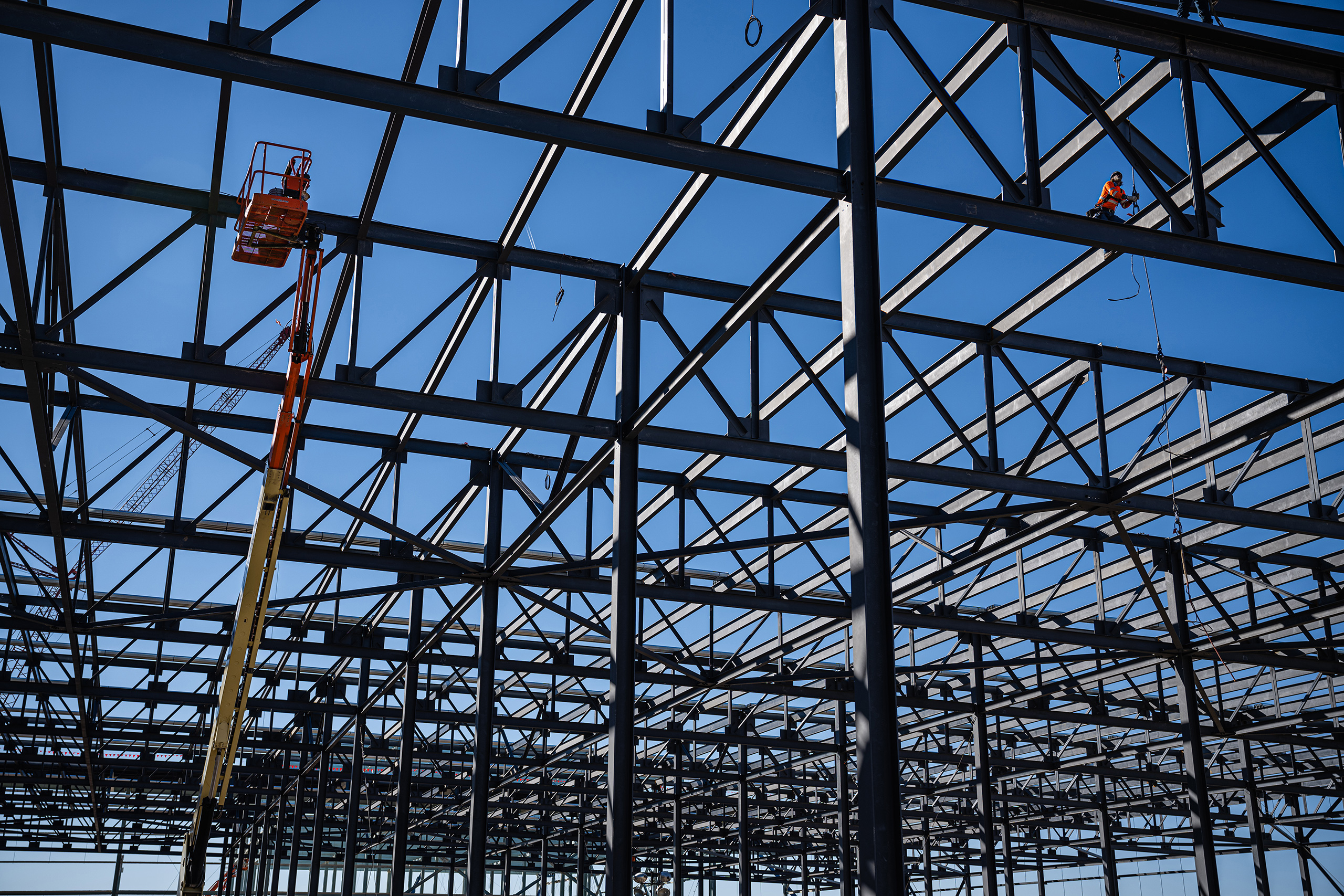 Construction on the BlueOval SK Battery Park remains on schedule and so far over 4.3-million cubic yards of soil has been moved. Construction teams have laid 283,000 tons of stone and poured 66,000 cubic yards of concrete. In addition, 3,300 tons of rebar have been installed to reinforce the concrete, while 1,300 deep foundations have also been installed. A total of 7,900 tons of structural steel has been erected at the construction site.
The American automaker also continues to support the communities in Kentucky, recently providing nearly $40,000 and manpower from its construction partners to the city of Glendale, which is where BlueOval SK Battery Park will call home. That investment went towards refreshing many of the city's parks and sidewalks, some that haven't been replaced in over 100 years. Handicap accessible ramps have also been installed throughout Glendale, and Ford also donated $42,000 to the Glendale Volunteer Fire Department.
"The partnership between Kentucky and Ford dates back more than a century, to the very dawn of the automobile industry," Kentucky Gov. Andy Beshear said. "That bond grows even stronger today as we break ground on Ford and SK On's BlueOval SK Battery Park in Hardin County. As both the largest economic development project in our state's history and part of the biggest investment ever by Ford, this project cements Kentucky's status as the electric vehicle battery production capital of the United States."