On June 25 Ford will participate in the Pikes Peak International Hill Climb. This is hardly earth-shattering news as the automaker has a rich motorsports history, but what's shocking is the vehicle Ford will use to charge up the mountain. No, it's not a heavily modified Mustang sports car, the F-150 Raptor R pickup truck or something exotic from Europe. Nope, instead they'll be fielding an all-electric van.
Yes, you read that correctly, van, but not some run-of-the-mill schlepper, oh no. Ford will climb Pikes Peak this year in its new SuperVan 4.2, a race-prepped, high-performance version of the all-electric E-Transit.
Delivering staggering performance, this boxy but ostensibly aerodynamic beast has more than 1,400 horsepower. Three electric motors deliver that veritable stampede and provide all-wheel drive for enhanced traction. Two of those dynamos power the rear wheels while the third is mounted up front. Curiously, the previous version of Ford's aptly named SuperVan had four electric motors, but engineers have decided that three are better, hence the reduction.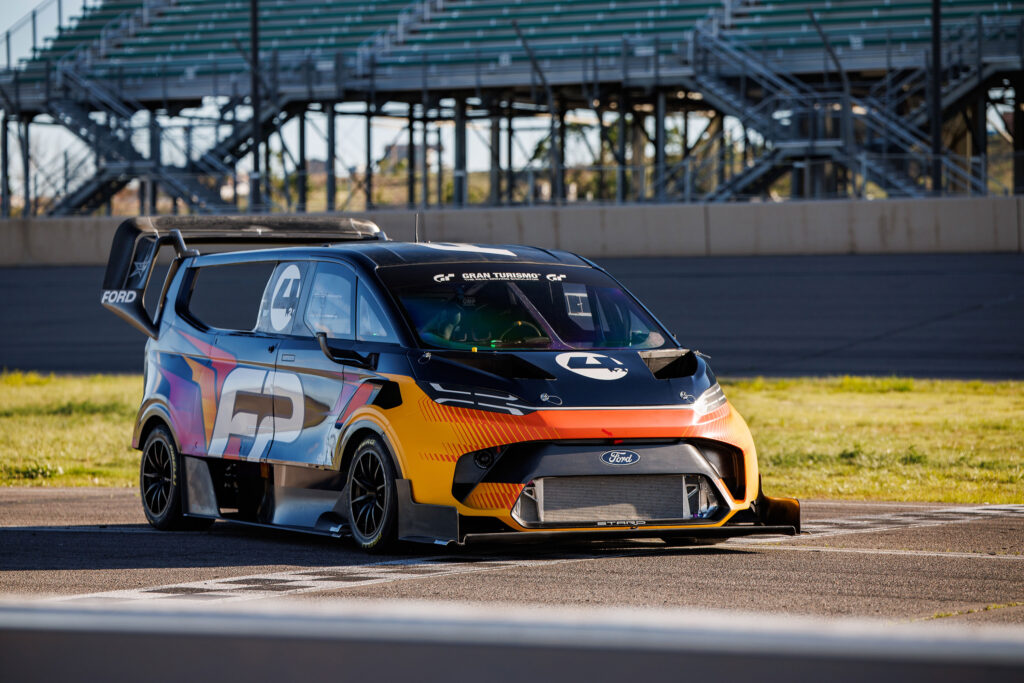 Ford Performance, the automaker's in-house go-fast gurus worked with the folks at STARD Advanced Research and Development to build this vehicle. In a media release, Mark Rushbrook, global director of Ford Performance Motorsports said, "Together with our STARD partners, we have built the E-Transit SuperVan 4.2 to be a truly competitive machine focused on getting to the top of the mountain quickly. The Pikes Peak Hill Climb presents the perfect opportunity to showcase Ford's electric vehicle technology and bring light to EV Performance."
Aside from all-wheel drive, Pirelli P Zero race tires help ensure the SuperVan 4.2 can put all that power to the pavement and, you know, that it doesn't slip or slide off the mountain. It's a long, long way down. Forged magnesium wheels cut down on unnecessary weight and look great, too, while upgraded drive shafts handle all of the powertrain's torque.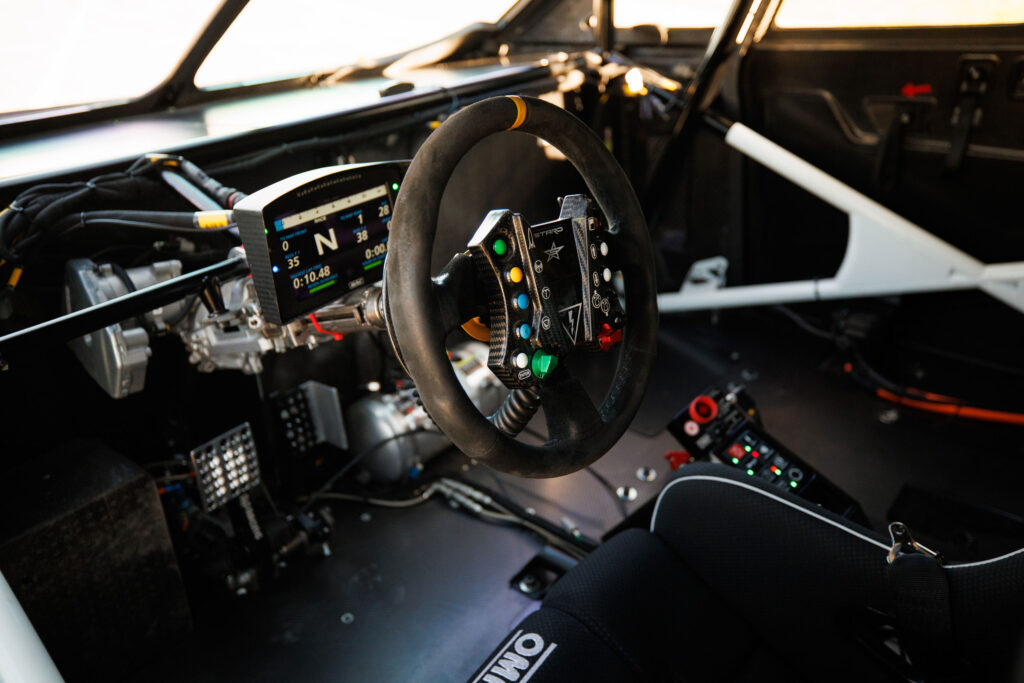 A lithium-ion battery pack with NMC pouch cells stores and releases energy as required. The vehicle also has 600-kilowatt regeneration capability for, at least according to the media release shared by Ford, "optimal energy utilization." Where regenerative braking leaves off, beefy carbon ceramic brakes take over, ensuring the SuperVan 4.2 stops as well as it accelerates, because in racing being able to slow is just as important as the ability to go.
Cutting down on weight, the chassis has gone on a diet, plus the interior has been gutted and there's a Perspex windshield. The rear spoiler and front splitter are both made of carbon fiber, which is incredibly strong and light. Combined, these components help this all-electric van generate some 4,400 pounds of downforce at 15 miles per hour.
Ford's SuperVan 4.2 is set to tackle Pikes Peak in just a few short days. French racing driver Romain Dumas will pilot the vehicle up the mountain, making this the eighth time he's participated in this world-famous event.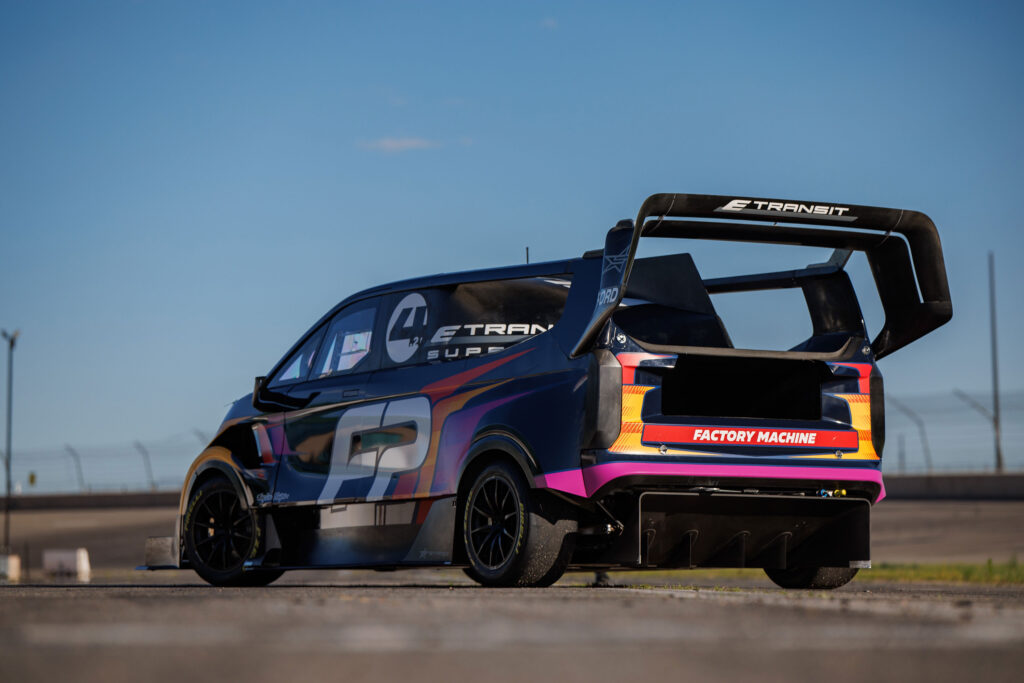 In case there was any doubt at this point, the Dearborn-based automaker is looking to demonstrate the motorsports potential of electric vehicles. If a battery-powered delivery van can legitimately compete in the Pikes Peak hill climb, anything is possible for EVs.