At the 2023 Consumer Electronics Show (CES), Fiat announced it will be opening its North American Metaverse Store in the first quarter of 2024. This actually won't be the automaker's first Metaverse Store since Fiat launched one in Italy last December. At the time, it was the first metaverse-powered interactive automotive showroom. When the North American Metaverse Store opens, the Italian automaker hopes it'll serve as a key pillar in launching the new Fiat 500e in North America.
With the Metaverse Stores, Fiat said its objective "is to reinvent the customer journey by creating an alternative car shopping experience," which will essentially allow potential buyers to experience the Fiat 500e in a virtual world. It'll be interesting to see how effective of a tool it will be for the brand.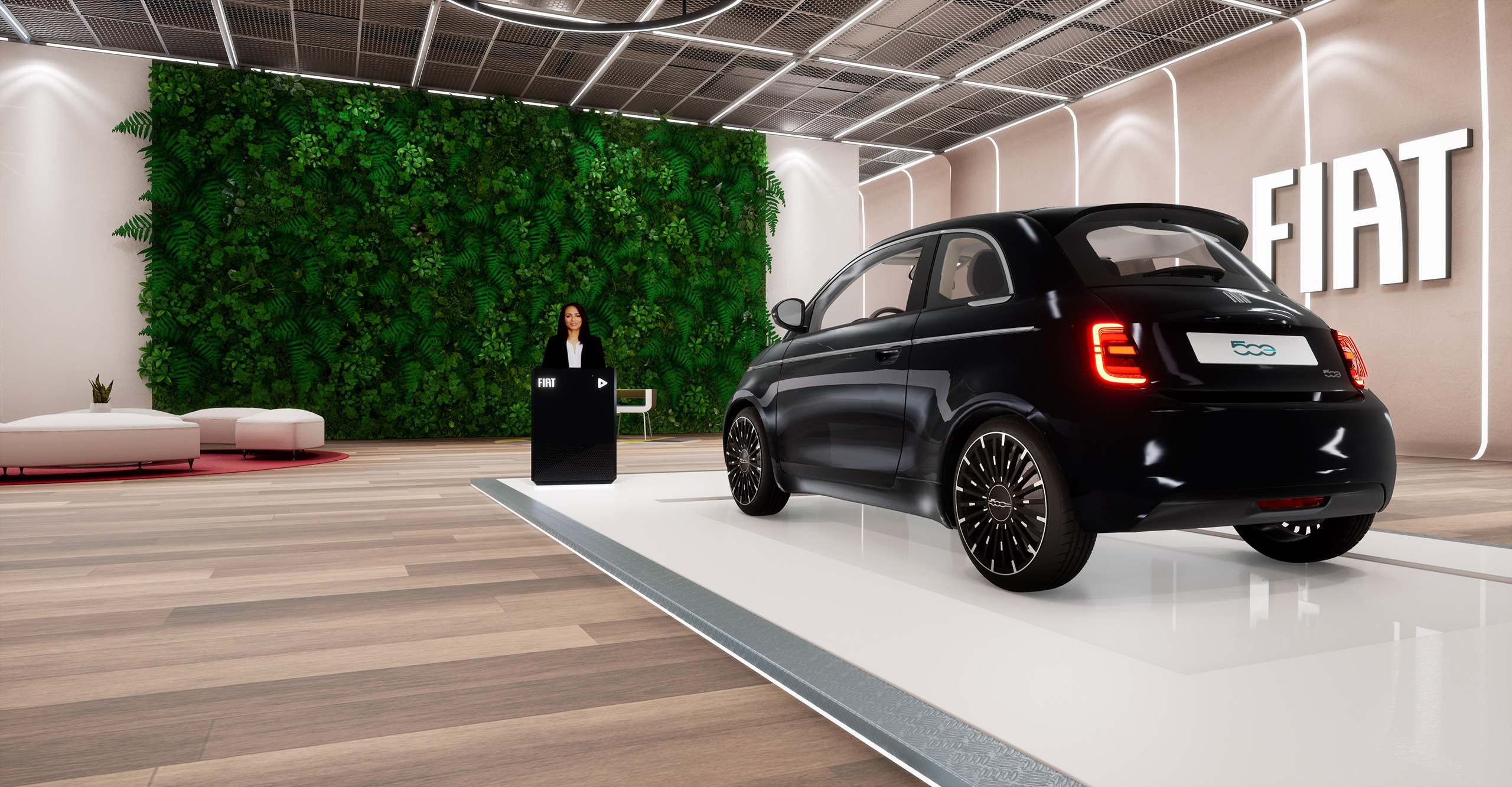 To bring the Fiat Metaverse Store to life, the automaker partnered with Microsoft and Touchcast. When it launches in North America, it'll be accessible via smartphone, tablet, or computer and interestingly enough, it won't require a virtual reality headset or additional hardware. The Italian Metaverse Store currently offers a simple, yet immersive and human-driven brand experience. Potential customers can research, configure, and purchase the New 500 La Prima by Bocelli, while getting a familiar showroom experience through a live Fiat Product Genius.
At the 2022 Los Angeles Auto Show, Fiat confirmed it will launch the new 500e in North America, giving shoppers a two-door compact EV option in a market full of crossovers and SUVs. This time around, the Fiat 500e should be a bit more successful now that more consumers are interested in EVs. The previous 500e offering in North America had an interesting stint, especially since the late FCA CEO Sergio Marchionne asked people not to purchase it because he was losing money on each unit sold.
If you're attending 2023 CES, you can stop by the Stellantis booth in the West hall to check out the new Fiat 500e in a special Rose Gold livery. It's on display at the Free2move stand, as the two brands are collaborating on making EVs more accessible. In the future, customers will be able to enjoy a Free2move experience in a Fiat car for a few minutes, several days, or even months.