Spy photographers have caught what appears to be the production version of the Buick Electra-X concept testing for the very first time. Wearing heavy camouflage, it's hard to pick out specific details for the upcoming electric crossover, but it does appear that much of the concept's overall design will make its way to production. The Buick Electra-X was designed at General Motors' Shanghai studio in China with sleek styling and a sloping roofline, which is visible in the prototype seen here. We can also see placeholder headlights and taillights, as well as the flush door handles found on the concept.
When the Electra-X concept made its debut, Buick confirmed that it previewed a vehicle intended for the Chinese market. And although our spy photographers caught this prototype testing in Milford, Michigan, that doesn't mean it'll be offered in North America. We do expect this model to wear the Electra E4 nameplate however, since it does appear to be a compact crossover.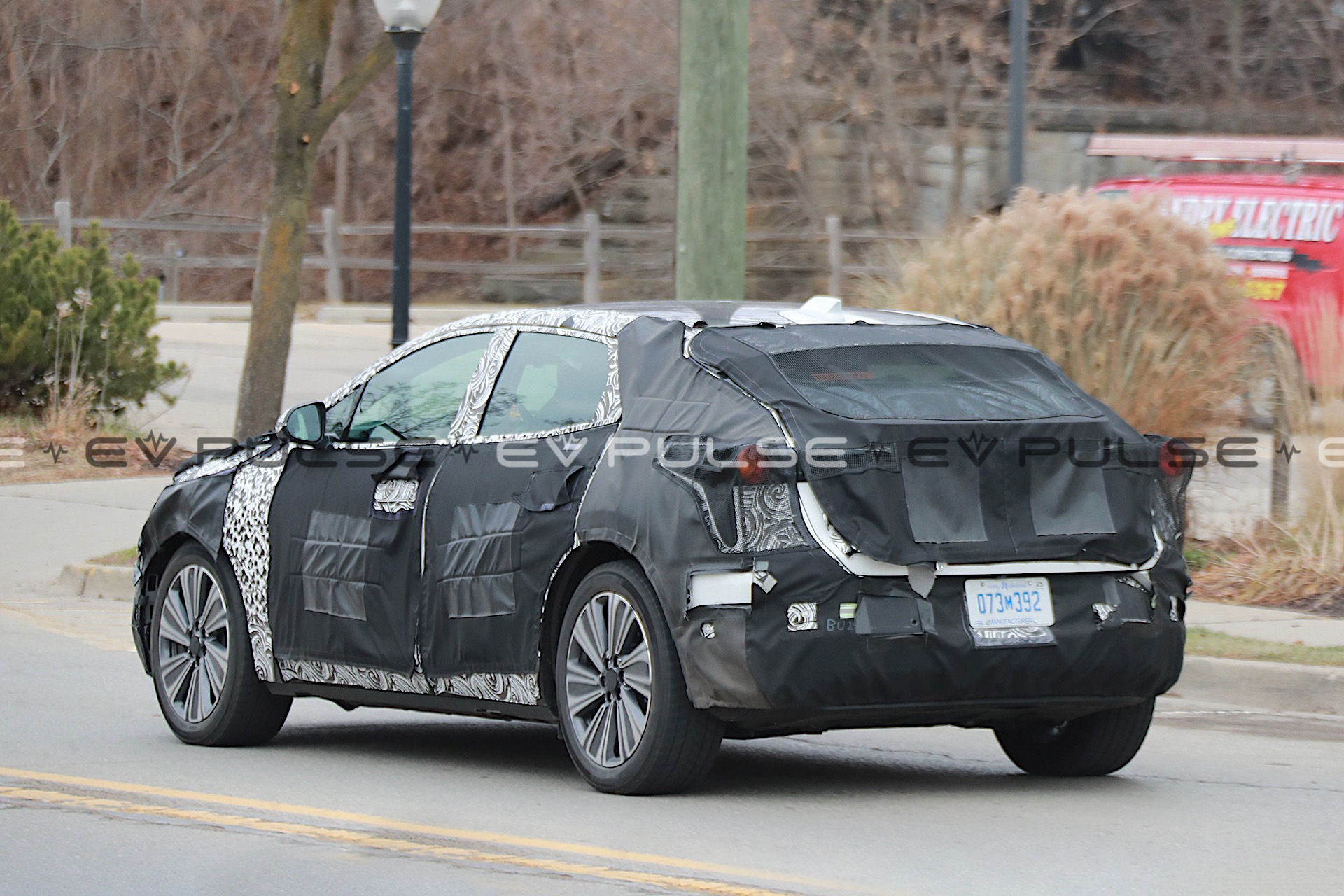 Buick announced the return of the Electra nameplate earlier this year in June and confirmed its first EV for North America would arrive sometime in 2024. At the time, the American automaker did say it would be a vehicle similar to the Cadillac Lyriq in size, and would be heavily influenced by the Wildcat concept for styling and design. Knowing that, we have little reason to believe this compact crossover being tested in Michigan is destined for North America. Or if it is, it won't happen until sometime after 2024.
What we do know for sure is that the Electra E4 — if it's called that — will ride on GM's Ultium platform, which also underpins the Cadillac Lyriq and GMC Hummer EV. Like many other EVs, the standard model should be powered by a rear electric motor, while a more powerful all-wheel-drive variant will be offered as an option. Expect to hear more about the Electra sub-brand in the coming months, especially now that this prototype has been caught on camera.