With the recently announced 2024 refresh, Ford is streamlining and optimizing its immensely popular F-150 full-size truck to reduce complexity and improve quality. Whether the former is actually better for customers remains to be seen, but the latter is something every owner, consumer or commercial, will appreciate.
"So, we're paying attention to every detail," said Milton Wong, chief engineer of the F-150 during a chat with EV Pulse. He said the launch team is not letting any potential carryover issues go. Additionally, they've extensively tested the redesigned truck, putting hundreds of thousands — or in some case even millions of miles — on engineering mules to rigorously evaluate the new features and amenities added for 2024, "But if anything fails on our carryover content, we fix it," Wong added. "That's the mantra: fix it."
A vehicle update is just about the perfect time to correct any stubborn issues. "In a launch, you have your design team together, you have your manufacturing team together, you have your supplier technical assistance team all together, the full team is together," said Wong. Everyone can easily collaborate to fix problems that arise with either new content or carryover items.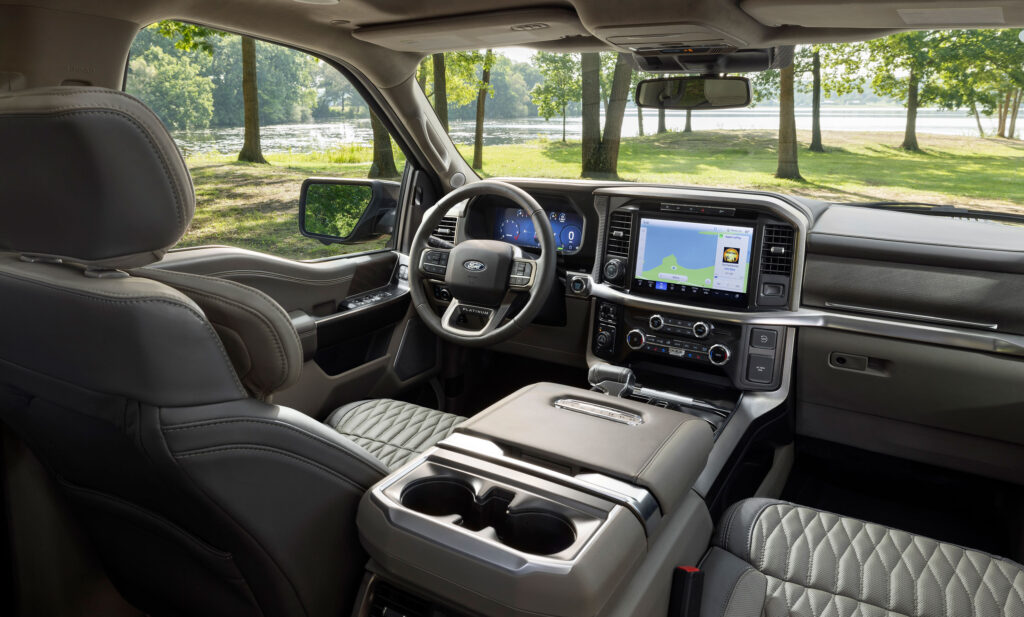 To streamline the manufacturing and ordering processes, Ford has reduced the number of buildable F-150 combinations by a staggering 90%, yes, 90%. This means you may not be able to get a truck kitted out exactly how you want it, but supposedly the automaker has not eliminated any features and it's bundled popular amenities, the features drivers are already purchasing, into various options packages.
Wong shared a prime example of what this complexity reduction can achieve. "I mean, we have hundreds of wiring harnesses, right? And sometimes the same harness, there are 70 to a couple hundred different variations of the same harness," he said. Depending on the features a particular F-150 may or may not have, different circuits are needed. "And if you have a truck that has something in the front but not something in rear, or you have another truck that has something in the rear and something not at the front, and you have one that has all of it, it's lots of complexity." Now imagine the people manufacturing these pickups, they have to install the correct wiring harness or things won't work properly. Also, consider the logistics of stocking hundreds and hundreds of different wiring harnesses, not only in assembly plants, but parts warehouses and dealerships. It's maddening, which is why Ford's work to streamline the F-150 makes a lot of sense.
These changes should also improve quality. It's no secret, the Dearborn-based automaker has had some rough new vehicle introductions in recent years, from the Ford Explorer and Lincoln Aviator to the Bronco to the Mustang Mach-E. But Wong said they've learned from these programs — and others — to deliver quality right out of the gate. "We learn from each other, honestly," he explained. "I learn from the Super Duty team, right? The Super Duty Team learns from me. We learn from the Bronco team, we learn from all of our recent launches. Any new processes that we've developed in terms of making a better-quality product, from any of our launches, we cascade those lessons learned across [vehicle programs]."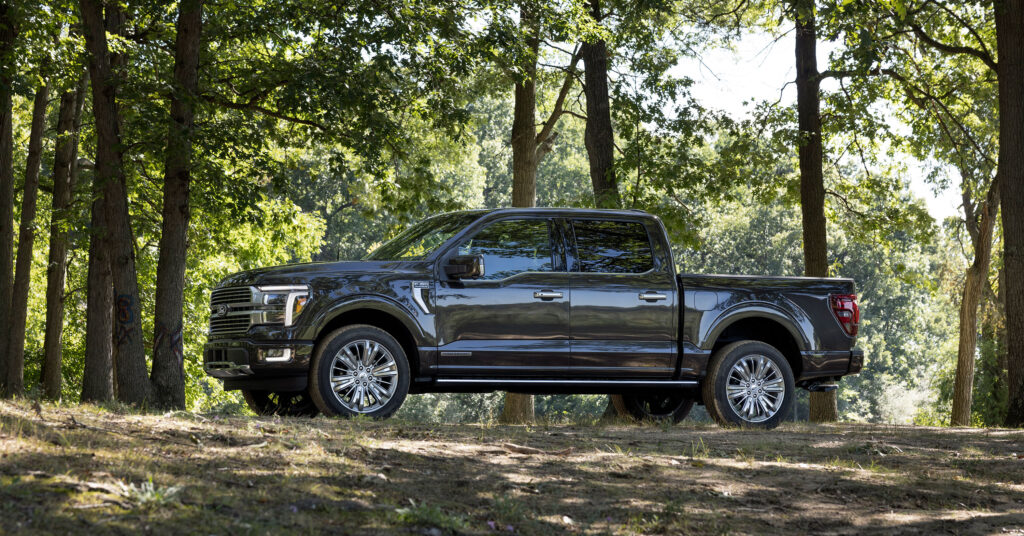 When asked, admittedly somewhat in jest, if Ford planned to bring back its "Quality is Job 1" slogan that was used decades ago, "I'm not sure," said Wong. "But it is that, right? Quality is No. 1," he added.
Watch our first look