One of the coolest features of the 2021 and newer Ford F-150 (and F-150 Lightning), in addition to the hybrid added to the lineup, is the onboard power generator. Ford calls it Pro Power Onboard, and it can produce up to 7.2 kW of electricity if it's equipped to the hybrid version of the truck.
At first glance, the power plug for the 240v, 30-amp connector is a twist variety. Some outlets on the internet have reported that the connector is a L6-20 outlet. In preparation for a story about charging an EV from the onboard generator, we purchased a L6-20 to NEMA 14-50 adapter.
Imagine our surprise when the truck arrived and that is not the correct connector!
As you can see from the photograph here, the text written around the outside of the plug states that it is a NEMA L14-30 receptacle.
So, we went back to Amazon and ordered one of these for our future testing with the truck.
So if you're looking for a 14-50 power plug for your RV to run off the truck's generator, or any other type of plug, make sure you're getting a NEMA L14-30 or you'll be disappointed.
Updated (12:45 p.m. EDT, 09/16/2022)
: Although we haven't had a chance to test it out yet, our readers have also been purchasing CircleCord's L14-30P to 14-50R adapter cord and it looks to be worth mentioning.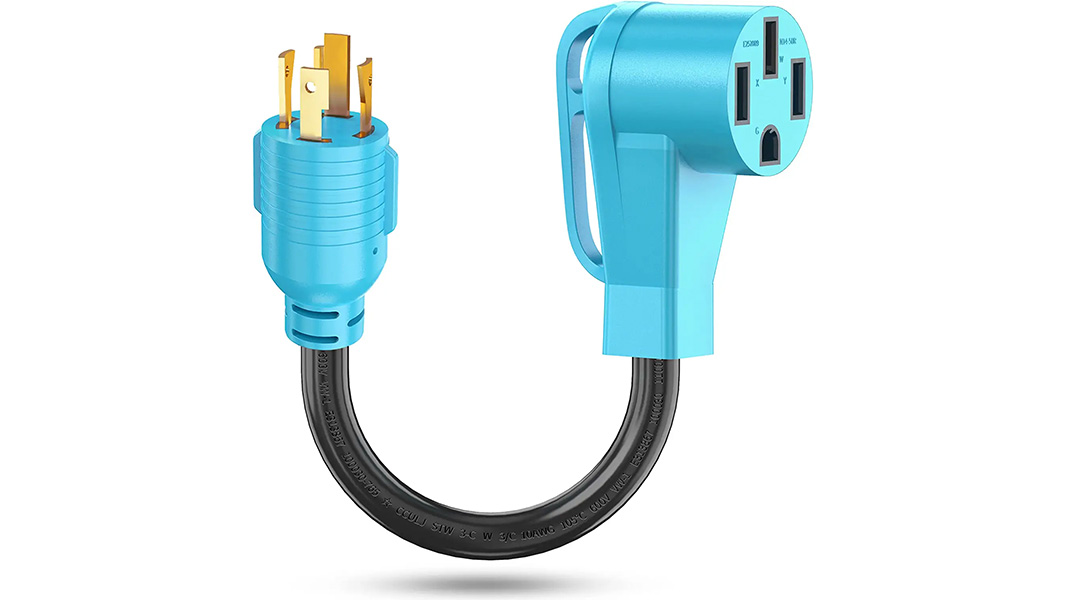 Updated (2:41 p.m. EDT, 06/23/2022)
: Added an image of our product recommendation.
Updated (7:30 p.m. EDT, 06/14/2023): Added information about F-150 Lightning, which features the same device.