With the recent price drops on various Tesla models, we're expecting a lot of new Model 3 owners out there. And one of the first things we believe every Model 3 owner should do is replace the factory carpet floor mats with a set of high quality, all-weather floor liners. Or perhaps you just bought a used Model 3 and are in the market for replacement floor mats.. There's even the possibility you're like me, who had a driver's side front floor mat that just wouldn't fit right. And no matter how many times you complained, Tesla didn't bother to make it right. Whatever may be the reason for you to be shopping for Model 3 floor mats, you've come to the right place for some recommendations.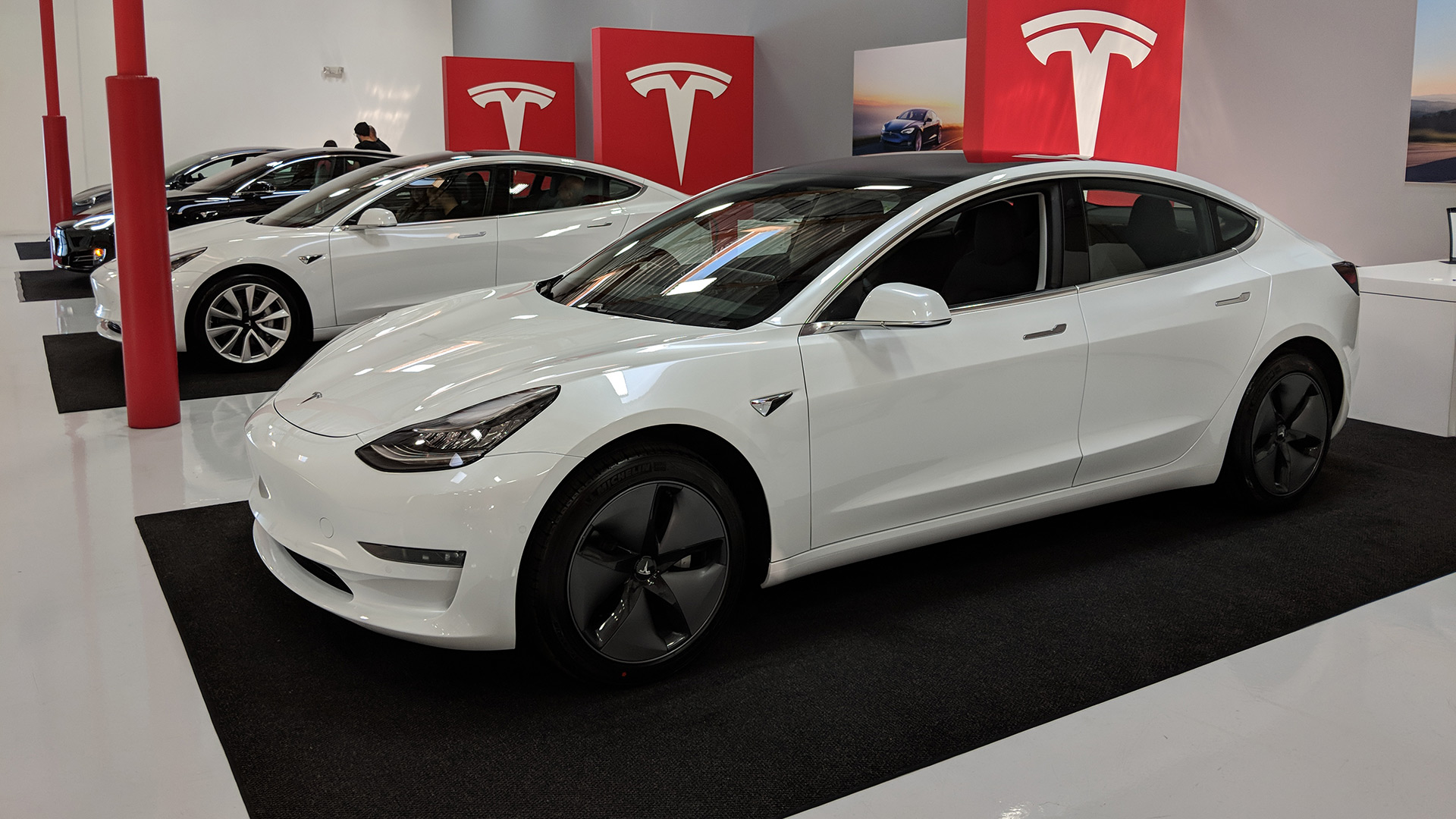 Below, you'll find our top picks for the best Tesla Model 3 floor mats, or rather, floor liners. We aren't too keen to recommend carpet floor mats to our readers, because all-weather floor liners are just much better. They're easier to clean, they tend to fit better, and they simply offer much better protection than carpet floor mats. These recommendations come from a mix of user reviews and my personal experience trying out a few of these products, in my attempt to find the best floor mats when I previously owned a Tesla Model 3.
1. Top pick: WeatherTech FloorLiner floor mats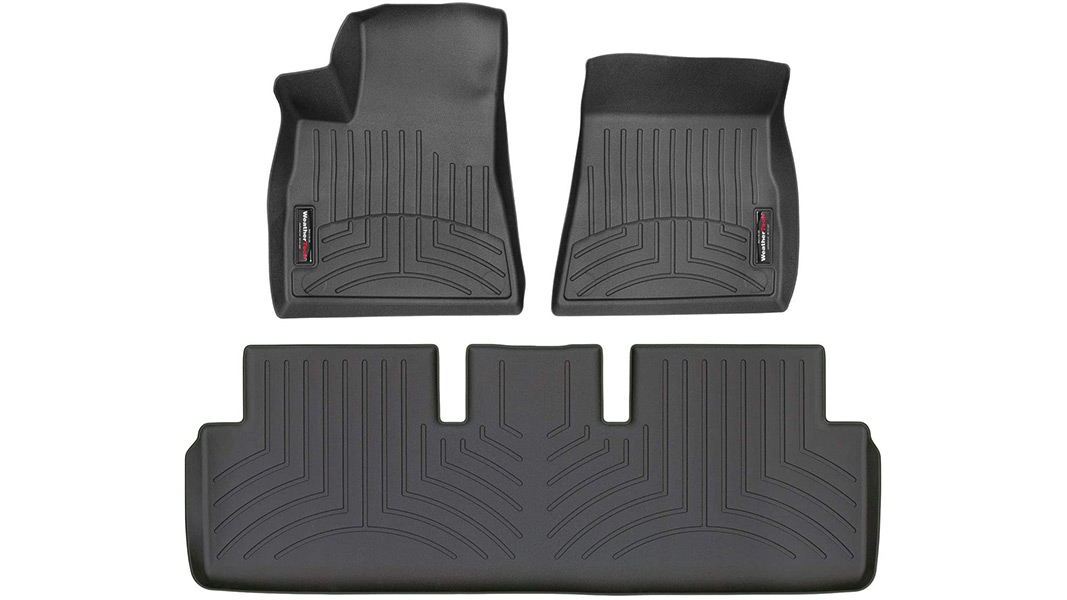 I ultimately used WeatherTech's FloorLiners in my Tesla Model 3 for a little over two years during my four-year ownership. While fitment was pretty on par with other options in the market — like my runner-up pick — the reason why I rank the FloorLiners above the competition is due to its high-walled lip. The sides of these floor mats offered the best protection against spills, debris, grime, liquids, and whatever else you can think about tracking into your vehicle. The rugged, more industrial appearance may not be for everyone though.
Overall, there's a reason why WeatherTech is so well known around the industry. These FloorLiners are laser-measured for accuracy and are made in the U.S. right there in Illinois. They do tend to be a bit more expensive than options that come from overseas, but you are getting a better quality product in my opinion.
2. Runner-up: TAPTES floor mats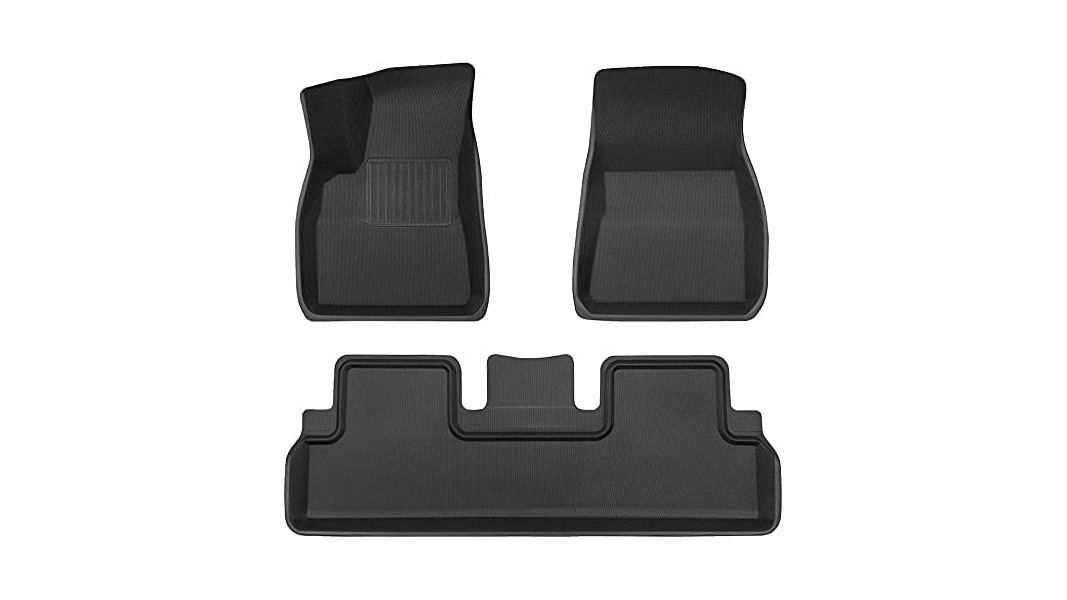 If you don't wish to pay the WeatherTech premium, or simply don't like its look, consider these floor mats from TAPTES. It's a popular brand among Tesla owners, and they're weatherproof all-weather floor liners, similar to my top pick. They have a much more subtle design with a pattern that gives it a bit more of a luxurious appearance. There are some users who complain about fitment with these floor mats, but it wasn't an issue I ran into with my 2018 model.
My only major complaint with these particular floor mats from TAPTES is that I do wish the side walls were as high as what WeatherTech's FloorLiners have to offer. But for most car owners, this will be more than enough.
3. Best on a budget: OEDRO floor mats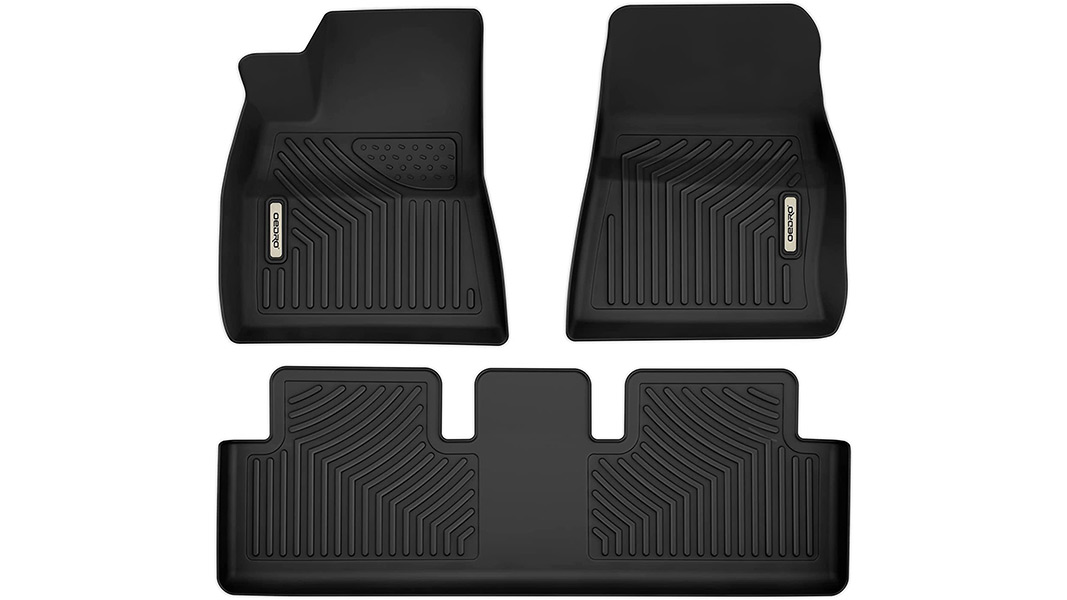 If you're shopping on a budget, this is my recommendation. Made from thermoplastic elastomer (TPE), these all-weather floor mats are an affordable option from OEDRO and include two front floor mats and one single back mat. They offer pretty good protection for the price, with a similar pattern and design as WeatherTech's more industrial FloorLiners. The material is also a bit thinner than what you'll get from my other recommendations.
There are some user complaints on fitment, although it's a small percentage so that could come from quality control. Overall, you're always taking a gamble when you're purchasing a budget option, but this is one of the better ones I found at the price point.
Why do I need floor mats for my Tesla Model 3?
No one is allowed to eat in this writer's car, but that doesn't mean my car is spotless and hospital-sterile. Food may not be allowed, but I do have furry passengers — three cats and three dogs, to be exact. Sure I can lift all but one of the pets, but that doesn't mean they aren't tracking in dirt, grass, and who knows what else from the yard. I don't need much in my car, but I do need clean floors. Thank you floor mats!
Floor mats are certainly an item drivers of the Tesla Model 3 should invest in to keep that sweet ride protected from the elements. If you've made the investment in the Tesla Model 3, one of the more affordable electric vehicle options, you probably have some money left over to put toward floor mats.
Let's talk about these oftentimes underappreciated accessories and why your Tesla Model 3 needs them.
Floor mats — which don't always come standard with a new car — protect the interior from mud, leaves, dust, dirt, and any other debris you or your passengers track in.
Here are three reasons to invest in Tesla Model 3 floor mats.
1. Your Tesla will be easier to keep clean
When you use custom floor mats, the floor of your car's interior is kept cleaner. The floor mat will be subjected to dirt and grime, while the carpet underneath remains protected. Look for floor mats that have channels to catch any spilled liquids, rainwater, or snowmelt. When it's time to clean the car, vacuum the mat or better yet, take it out of the car, vacuum it, and rinse off any mud and debris. Wait for them to thoroughly dry then put them back into your car to protect the original flooring.
2. Your Tesla Model 3 will retain its resale value
Protecting your investment is one of the top priorities for buying floor mats. You certainly don't want to open the doors to show off your new ride only to find the interior is cringeworthy. Protecting your expensive new car with floor mats makes sense. Rather than your Tesla's carpeting taking a beating from any debris you are tracking in and grinding into the carpeting, put down custom floor mats and protect the interior.
3. Your Tesla Model 3 will shine brighter
Your car's flooring is something you may not give a second thought to — until it's grungy. Custom-designed and fitted floor mats keep the interior looking as good as when you drove the car off the lot. Look for floor mats for your Tesla Model 3 that are designed for style as well as function. You can even chose from a variety of different colors to match your taste.
Some floor mat features to consider:

A custom-fit design that provides comprehensive coverage.
Materials that are tough, but good looking.
Materials that can absorb or trap moisture.
A floor mat that won't grow rigid and inflexible in cold months.
A color that complements the interior of your new Tesla Model 3
Jobs floor mats perform:
Coffee, soda, and fast food stains can be impossible to remove from the carpeting of your Tesla Model 3. If the floor mats get too grungy, you can simply replace them.
Your shoes are disgusting. Stop and think about where you walk on a regular basis. Do you want the germs and junk that you pick up in a grocery store, in your office, walking the dogs, stuck into your car's carpet?
The carpets in your car can trap allergens and smells (other than the moldy ones). Unless you ban all food and drinks and ensure the bottoms of the shoes of everyone who rides in your car are cleaned before they get in, outdoor elements will get in and on the carpets. Using floor mats, again, makes it easy to clean and rid the car of smells.
Standing water or water that is lingering on the carpet in your car can lead to a smell of mildew in your car. Floor mats allow you to remove them, clean the mat, and put them back. Rubber floor mats are even easier to get rid of water to prevent mold growth. They'll even channel water, to make it easier to remove the unwanted liquid.
If you're selling your car in the future, the new owner will be thrilled to see pristine carpeting and that can happen thanks to floor mats.
Using car mats in your Tesla Model 3 may not be the only solution to keeping your vehicle clean, but they certainly make a difference. Look for floor mats specifically designed for your Tesla Model 3 — like our recommendations — and enjoy the ride.