The Hyundai Ioniq 5 may only have two model years under its belt at the time of publishing, but it has quickly become one of the most popular and well-reviewed BEVs to date. In fact, in our review of the Ioniq 5, we believed it may be the best EV available today. The retrotastic crossover rides on the Korean automaker's E-GMP platform, which also underpins the Kia EV6 and the Genesis GV60 — both of which are also excellent EV offerings in the market.
But if you're reading this post, you're probably not interested in how competent the Ioniq 5 is. Rather, you likely already own one and know how great it is and you're looking to replace its windshield wipers. Below, you'll find information on the wiper blade sizes you need for your Ioniq 5, along with our recommendations for the best replacement wiper blades and some general tips and advice.
What size are the wiper blades on the Ioniq 5?
The Hyundai Ioniq 5 uses a 26″ windshield wiper for the driver's side, and an 18″ wiper blade for the passenger side.
1. Top pick: Bosch Automotive ICON wiper blades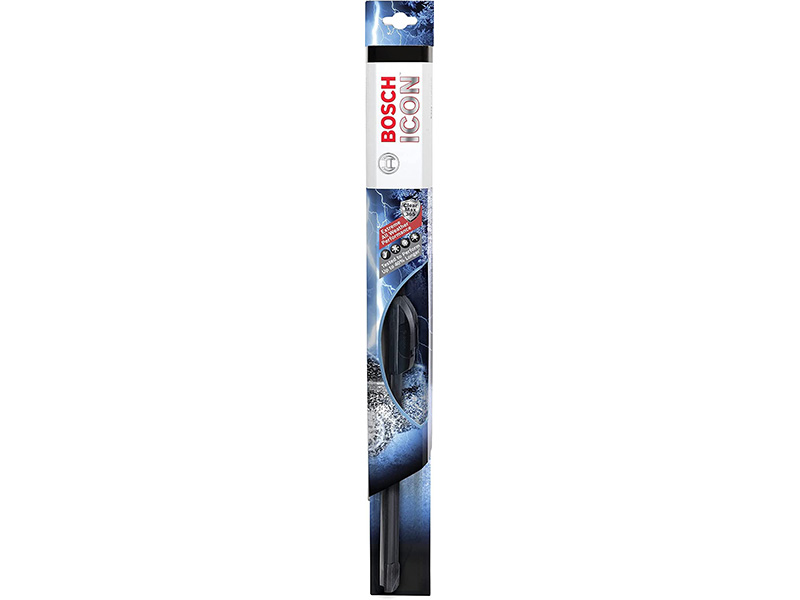 Although it's a bit more expensive than the competition, the Bosch ICON is what I recommend for Ioniq 5 drivers who experience all four seasons, but their winters only have light snow. The Bosch ICON is a fantastic all-season blade, but for extreme ice and snow conditions, you'll want the Trico ICE, which we talk about further down the list. If light snow and rain is all you care about however, then this is the ideal wiper blade.
Bosch is well known within the automotive industry, and its parts are often used as original equipment. In fact, many vehicles come with Bosch wiper blades straight from the factory. Many car owners swear by the ICONs and you can put me in with that bunch.
These wiper blades use rubber technology that's exclusive to Bosch and the company says they last up to 40% longer than the competition. These are beam blades with an asymmetrical aerodynamic design, so they hug your windshield for better contact. They may cost more, but they last longer and do the job better.
Bosch includes a pre-installed adapter so you can hook these up to your Ioniq 5 with no issues. I'd recommend these if you're using your wipers more often than not and want the best performance.
2. Runner-up: Rain-X Latitude 2-in-1 Water Repellent wiper blades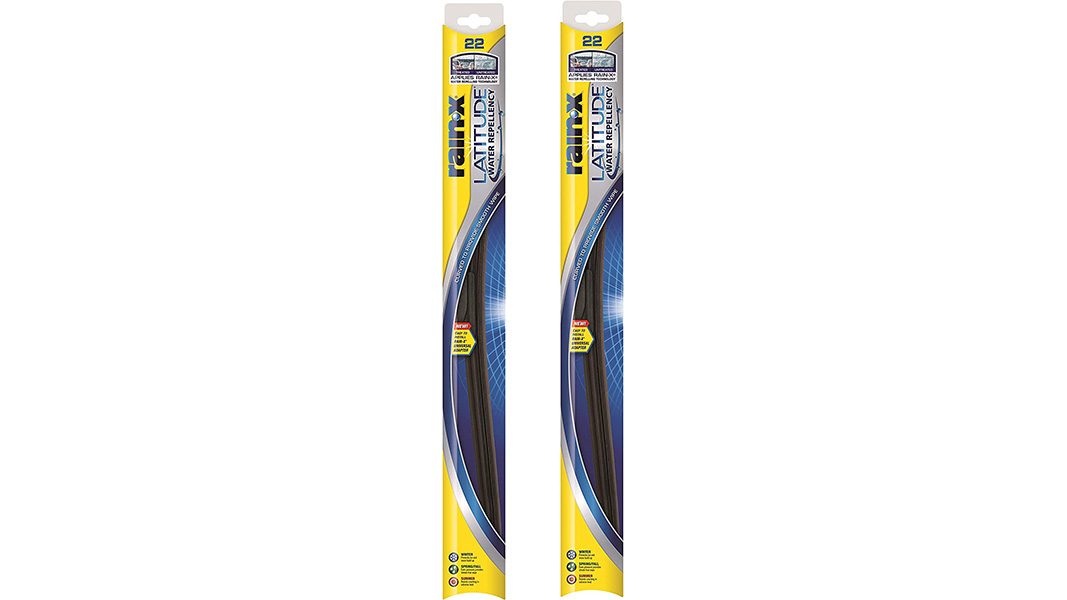 If you're only concerned about rainfall, then my recommendation is Rain-X's Latitude 2-in-1 wiper blade. The brand is most famous for its water repellent formula that when applied to your windshield, does an impressive job at making rain drops bead right off your glass. It's something I always used when I lived in Florida and it clearly improved my visibility during the summer months.
As you might have guessed, these wiper blades are called 2-in-1s because they also apply that famous water repellent formula when they're used. The blades themselves are coated with it, so as they wipe, your windshield gets a bit of that formula on it. It's obviously not as good as a proper coat of Rain-X itself, but it does make a noticeable difference.
The Latitude is also a beam blade, so it'll contour to your windshield for even wiping pressure across the entire blade. These will also work in sleet and snow, but we wouldn't say they're the best for extreme winter conditions.
These wipers come with a patented universal adapter for installation.
3. Best on a budget: AERO Voyager all-season wiper blades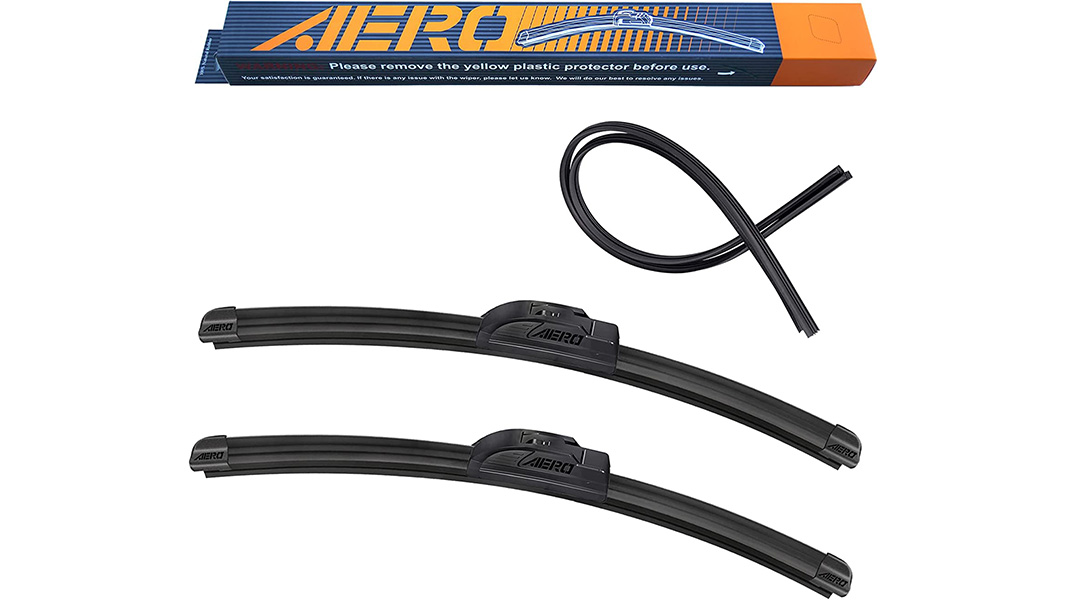 For Ioniq 5 owners who live in an area that experiences sporadic rain, you can save yourself a few bucks and get the Voyager wiper blades from AERO. They are our best on a budget recommendation and offer impressive performance for the price.
Designed to be an OEM replacement, AERO uses a specially-blended rubber and a flexible spine design for smooth, clean swipes. The aerodynamic design helps reduce drag and noise and is similar to what you'll find on other quality wiper blades. Although we wouldn't recommend these for severe ice and snow conditions, they do have a bracketless design to help prevent ice and snow buildup.
This is one of AERO's beam wiper offerings, which we prefer over hybrid or conventional wiper blades for everyday use.
4. Best for ice/snow: TRICO Ice extreme weather winter wiper blade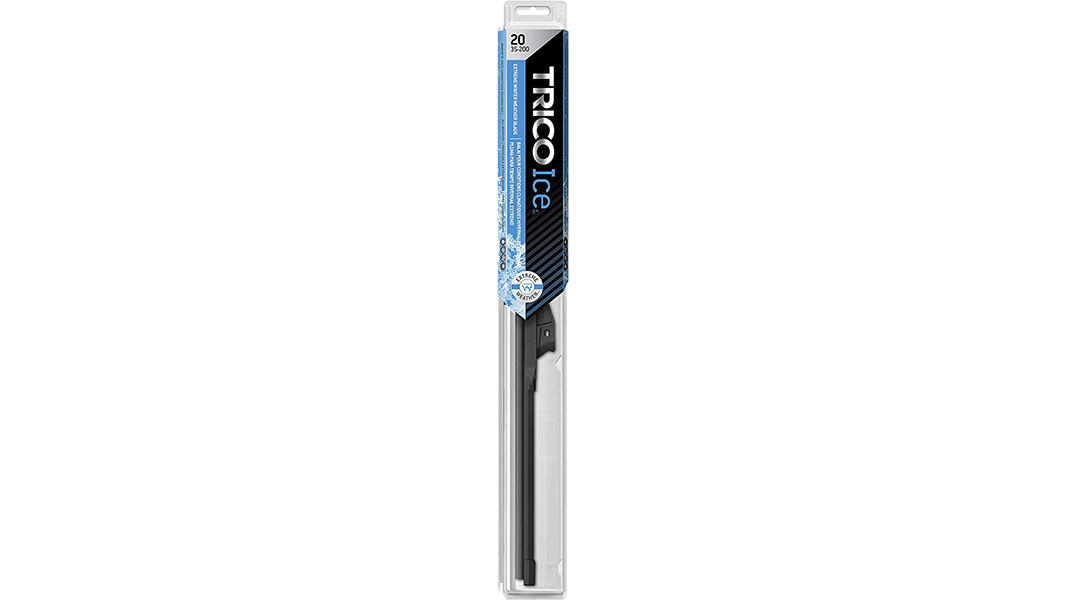 Finally, driving in severe ice and snow can be troublesome, so the last thing you should worry about is the performance from your wiper blades. For extreme winter weather conditions, I recommend the TRICO Ice, so you can focus more on driving and less on cursing your wipers for ruining your visibility.
The TRICO Ice is engineered to deal with extremely cold weather conditions with a heavy-gauge wiper element and a ruggedly constructed, synthetic-blended armor to protect the blade. These blades also have a wedge-shaped spoiler, which is used to help clear away snow and ice that builds up. TRICO uses universal SWIFT one-click connection for easy installation and multiple adapters are included.
The Ice is a beam blade, which again, we prefer over other types of wiper blades. TRICO also offers the Chill, which is a conventional framed wiper blade that has a rubber boot covering the frame to protect it.
When should I replace my Hyundai Ioniq 5's windshield wiper blades?
This is a tough question to answer because everyone experiences different driving conditions. Someone who lives in Southern California and is able to keep their car inside a garage won't need to replace their windshield wipers as often as someone who lives in Miami and experiences hurricanes. Regardless of where you live however, it's time to replace your wiper blades if you notice any sort of streaking or chattering when you use them, or if the rubber on the blade is worn or split. You should be checking your windshield wipers at least every six months to see if they need to be replaced.
Personally, I find that it takes just a couple minutes to check my wipers after I wash my car. The windshield's already wet, so it's a good time to see how the blades perform. I also already have towels out to do a quick check on the rubber for any cracks or tears. Even if you never use your wiper blades, they can be damaged from exposure to the sun. So if you often park outdoors, it's important to inspect your windshield wipers regularly, so you don't get stuck driving in a storm with poor visibility.
Do I need to replace both Ioniq 5's wipers at the same time?
We absolutely recommend replacing both of the wiper blades on your Ioniq 5 at the same time, even if only one of them is performing poorly. The only argument for replacing a single wiper blade is to save money, but then you risk poor performance on one-half of your windshield.