Both of Chevrolet's Bolt models offer some of the best value you can get in an EV in today's market. And if you're reading this post, you likely own one and are shopping for replacement windshield wipers. There are plenty of options to choose from, and the best windshield wipers for you largely depends on where you live and the weather conditions you experience. In this post, we'll give our recommendations for the best Chevy Bolt and Bolt EUV windshield wipers, with different options for dealing with constant rain or snow and ice.
Before we jump into our top picks, we'll let you know the size of the windshield wipers you'll need for both models since they are different. After our recommendations, we'll offer some general tips and advice on windshield wipers for your Bolt or Bolt EUV.
What size windshield wipers does the Chevy Bolt need?
The standard Chevrolet Bolt uses 26″ windshield wipers for both driver's side and passenger's side up front. The rear windshield wiper measures 11″.
What size windshield wipers does the Chevy Bolt EUV need?
The Chevrolet Bolt EUV uses a 24″ driver's side wiper and a smaller 16″ passenger's side windshield wiper. The rear of the Chevy Bolt EUV requires a 12″ wiper. Yes, this may be different than what your owner's manual states. It appears Chevrolet forgot to update the EUV's manual and used the standard Bolt's windshield wiper size instead. If you're shopping for replacement wipers for your Bolt EUV, make sure to purchase 24″ and 16″ wipers for the front, 12″ wiper for the rear.
1. Top pick: Bosch Automotive ICON wiper blades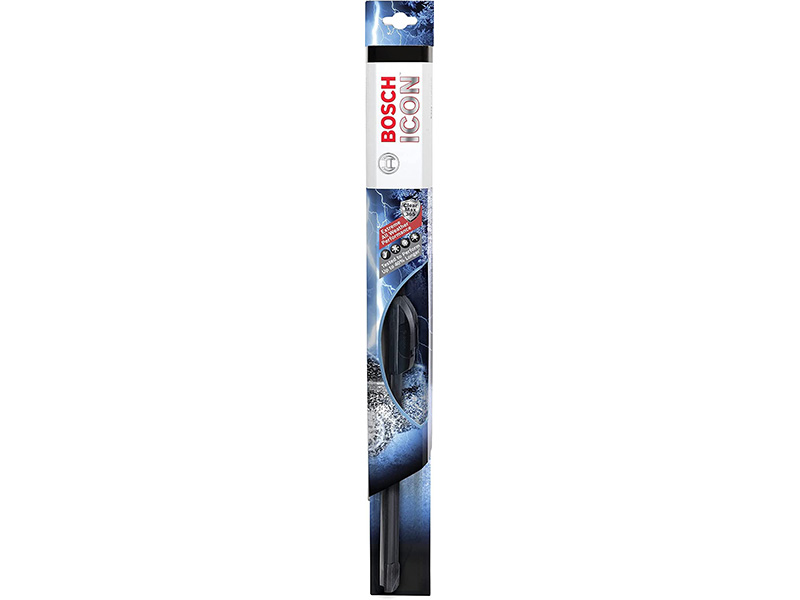 When it comes to all-weather performance and a windshield wiper that can cover you year-round, I recommend the ICON from Bosch Automotive. The company is an OE supplier for various automakers around the world, so you know you're getting a quality product. Compared to other wipers, the ICONs do cost more, but they'll also last longer thanks to Bosch's exclusive rubber technology.
These are beam-style wipers featuring an asymmetrical spoiler that's flexible and designed to provide uniform downforce. That means your wiper stays planted to your windshield with each swipe. Bosch also equips the ICON with a weather-shield, double locking connector so they're easy to install.
These wipers are ideal for Bolt and Bolt EUV owners who live in an area that experiences all four seasons. They'll do fine in light ice and snow, but we have a better recommendation for extreme cold weather further below.
2. Runner-up: Rain-X Latitude 2-in-1 Water Repellent wiper blades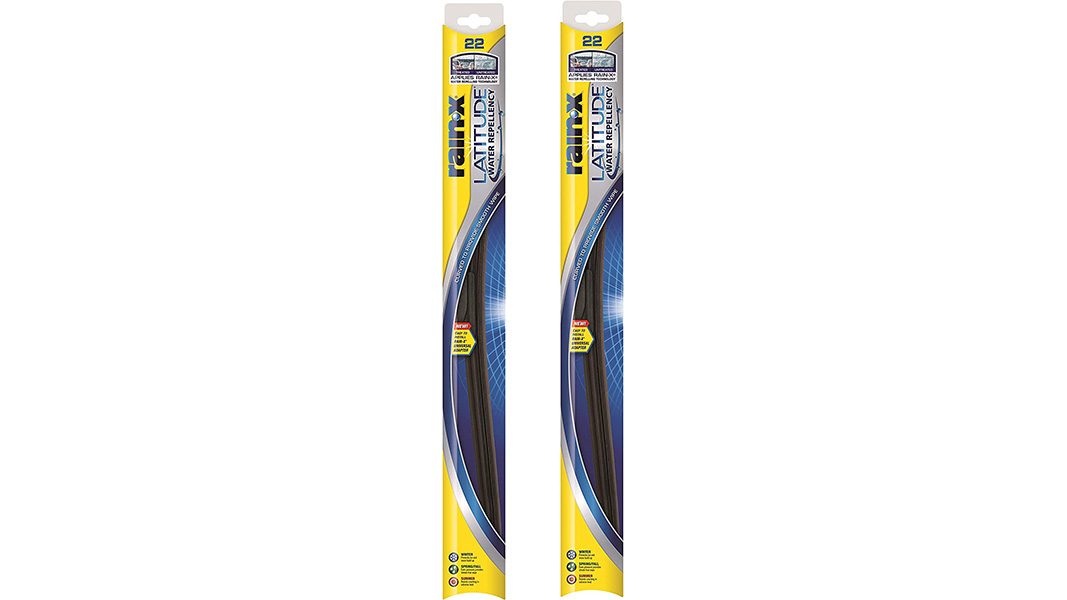 If you mainly deal with rain and lots of it, you may want to consider the Latitude 2-in-1 wiper from Rain-X. This is the same brand that offers a popular water repellent glass treatment, one you've possibly heard of. As you might have guessed, these wipers have the same formula that is applied when you use the blades. So not only will they keep your windshield clean and clear in the rain, they'll also add Rain-X's formula so your windshield repels water.
This too is a beam-type windshield wiper, which are widely considered the best in terms of performance. The design allows them to contour to your windshield for an efficient and clean wipe. For installation, Rain-X includes a patented universal adapter.
3. Best on a budget: AERO Avenger premium all-season windshield wiper blades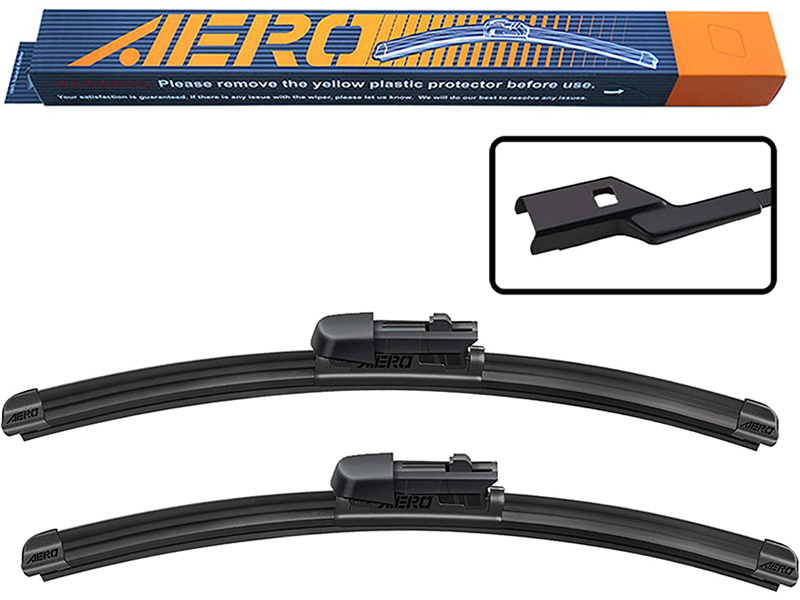 For the average Bolt or Bolt EUV owner who experiences rain periodically and is looking for an affordable OEM replacement, take a look at these wipers from AERO. The Avenger is designed to be an all-season, beam-style wiper blade with specially blended rubber topped with a Teflon coating. They offer great performance for the price and the bracketless design helps prevent snow and ice buildup.
The Bosch ICONs will offer better performance and durability, but if you're not using your wipers all that often, the AERO Avengers will suffice. We consider these the best of the budget picks that are available for the Chevy Bolt and Bolt EUV.
4. Best for ice/snow: TRICO Ice extreme weather winter wiper blade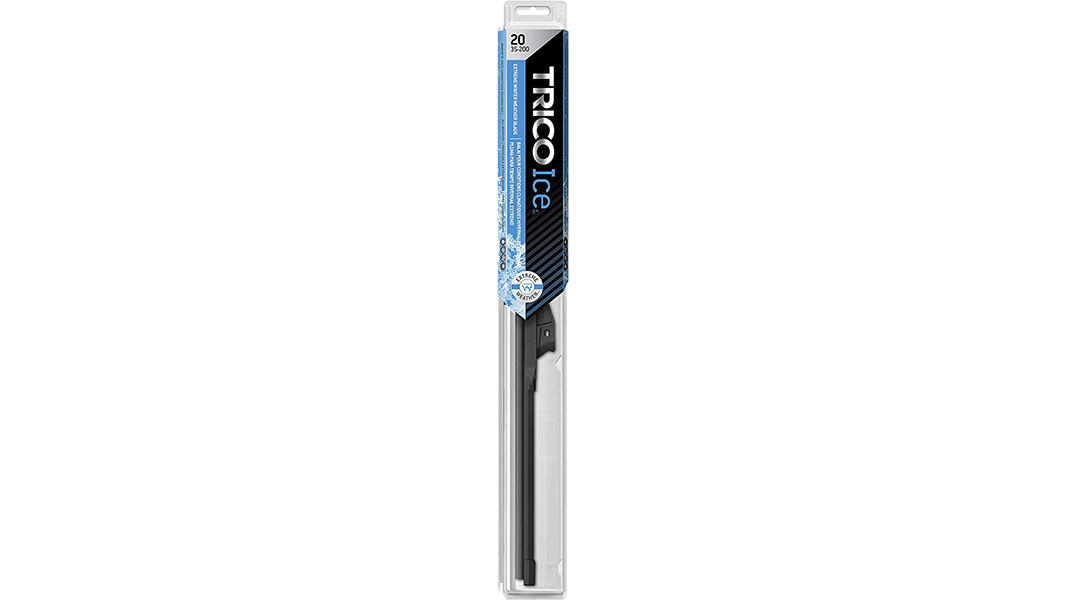 If you're dealing with heavy ice and snow, you'll want a wiper blade specifically designed to handle those conditions. Our recommendation is the TRICO Ice, which is an extreme weather wiper blade with armor shields to protect the blades. The wiper element is constructed from heavy gauge material designed to withstand freezing temperatures. One of the biggest faults for wiper blades is tearing or cracking, which can occur if the rubber isn't made to endure low temperatures.
TRICO also designed its Ice windshield wiper with a wedge-shaped spoiler, which assists with getting snow and ice off your windshield. These are beam-style blades, but if you want a more conventional framed wiper blade that has a rubber boot covering the frame, you'll want to check out the TRICO Chill.
How often should I replace my Chevy Bolt's windshield wipers?
Regardless of the weather conditions you deal with, you'll want to check if you need replacement wipers at least every six months. If you use your wiper blades often, we recommend inspecting them every three months. Reason being, the rubber on your windshield wipers can degrade just from UV exposure. The sun can damage your wiper blades even if you never use them.
The most obvious indicator that you need new windshield wipers is if your current ones are streaking or chattering when used. It only takes a couple minutes to check the rubber on your wiper blades for tears or cracks each time you wash your car. This way, you don't get stuck with damaged wipers when it starts raining. The last thing you want is poor visibility, which can affect your safety and the safety of others.
Do I need to replace both front windshield wipers at the same time?
Yes! Always replace your front wipers in pairs so you know both are good to go. For the Bolt and Bolt EUV, we also recommend swapping out the rear windshield wiper, depending on how often you use it. The only real reason to replace a single wiper is to save money, but you might regret it later on.