Giving your car a proper wash means having the right tools for the job. That includes a pressure washer, a foam cannon, your favorite car wash soap, wheel cleaner, and a wheel brush. All of these work to get the dirt and grime off your car, but once you're done washing, you need the right towel to dry it off for a spotless finish. Then, you'll need proper towels to detail your car, whether it's your interior or giving the body a fresh coat of wax.
It's easy to believe that all towels are the same and there's little reason to purchase expensive ones. But when it comes to drying your car, you want a high-quality, absorbent towel. Not only are they more effective, making drying your car easier, but they're also less likely to cause accidental scratches. Have you ever had to wring out your towel multiple times while drying your car? The same goes for detailing towels — you want quality microfiber that won't scratch your surface when applying quick detailer or wiping down your interior.
1. Best car drying towel: Adam's Hybrid drying microfiber towel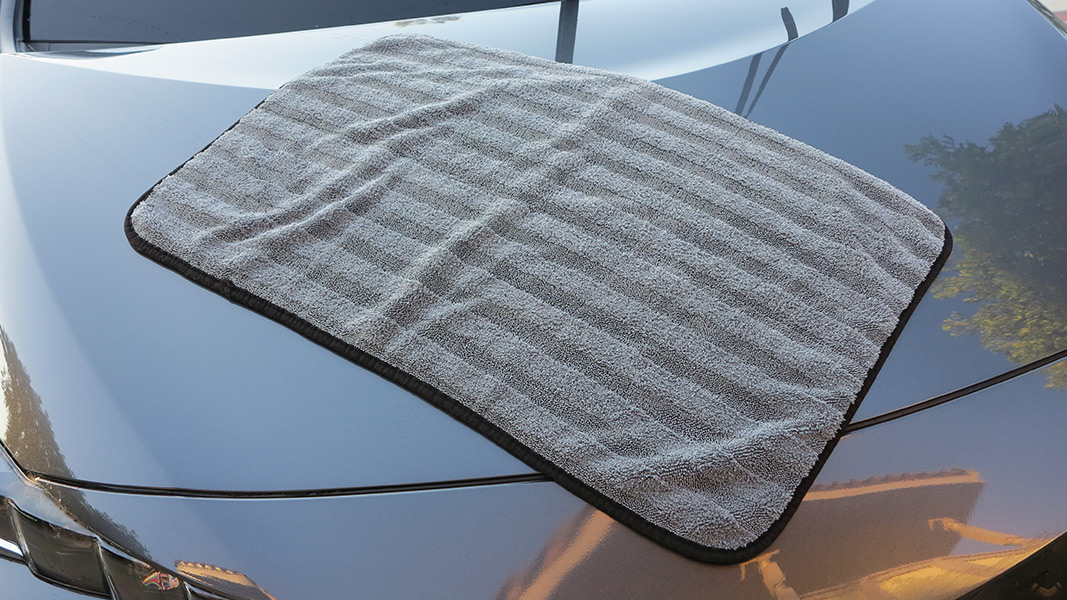 Throughout all my years of car ownership, I feel like I've tried dozens of different towels to dry my car. I've followed the craze of using The Absorber and shammy towels, but this is the towel I now love to use to dry my car. It comes from Adam's Polishes and it's called the Hybrid Drying Microfiber Towel. Measuring 20″ by 30″, it's plush and highly absorbent, allowing me to dry my car without even having to wring it out. It's made from 1020 GSM material, and I find it nice and plush.
Of all the drying towels I've used over the years, this one is the most effortless to use and doesn't require multiple passes. When compared to other premium towels, this one has really been the only one that has lived up to the claim of drying my entire car without having to wring it out. It's also competitively priced for a premium drying towel. Once I'm done with it, I just toss it into the washing machine and dryer, and it's ready for next time.
2. Runner-up car drying towel: Meguiar's X2000 Water Magnet microfiber drying towel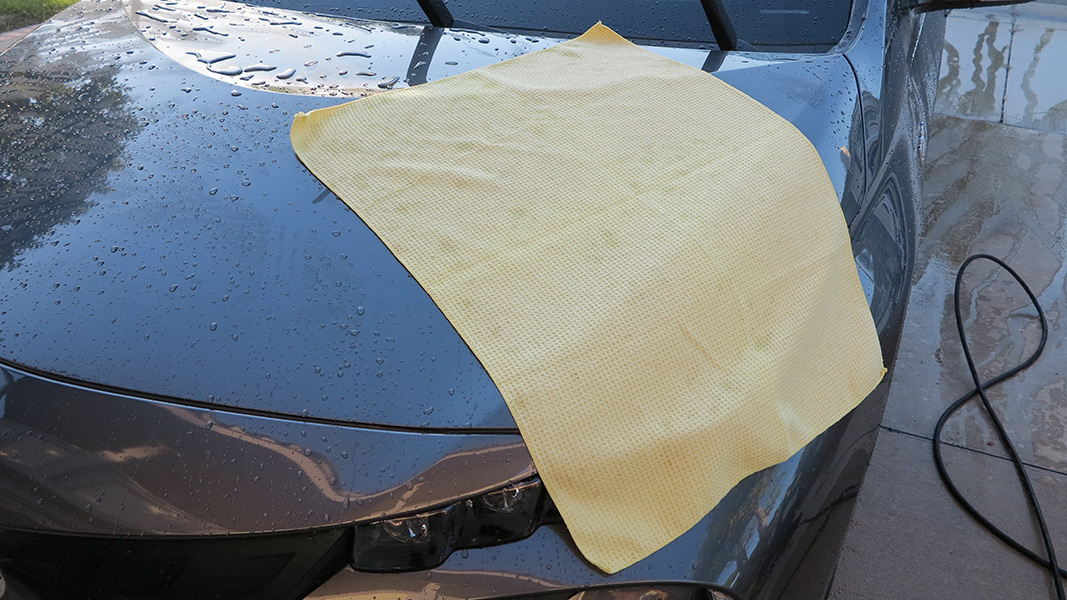 This was previously my favorite drying towel before getting my hands on Adam's Hybrid Drying Microfiber Towel. It's a great, affordable option and comes from Meguiar's, a well-known brand in the car care industry. Called the X2000 Water Magnet, it is very absorbent, but you'll have to wring it out a few times while drying your car, depending on its size. Sporting a waffle texture, it measures 22″ by 30″ and is definitely an improvement over your run-of-the-mill terry towels.
I do wish it was thicker and held more water, but it is half the price of my recommendation from Adam's, and it's often on sale for even less. If you want the best bang for your buck, then get the Meguiar's X2000 Water Magnet Microfiber Drying Towel.
3. Premium drying towel: Griot's Garage PFM edgeless drying towel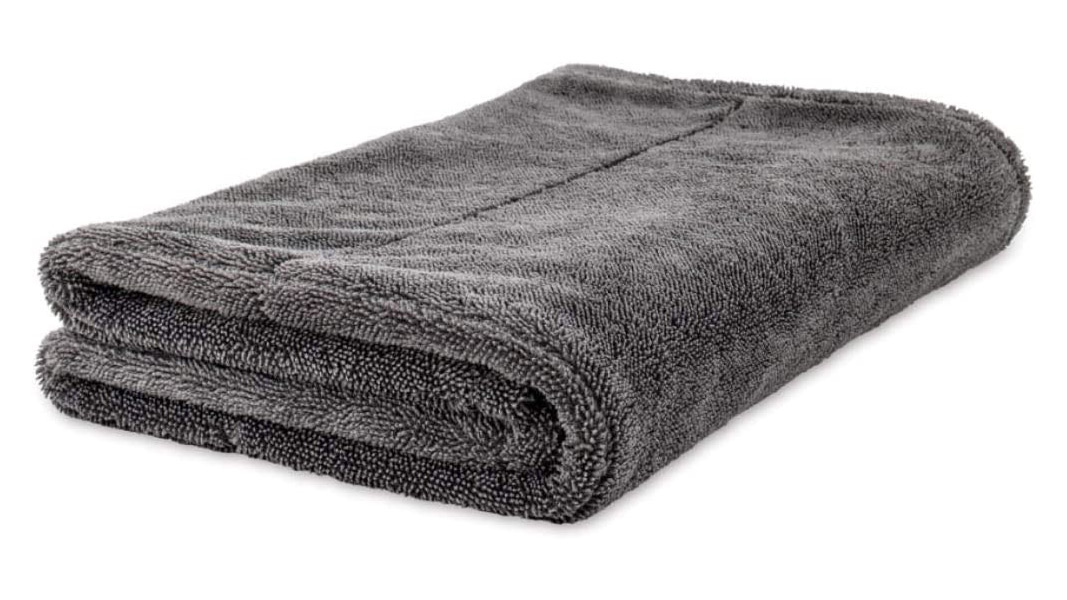 Whenever I choose a top pick, I always consider price. For most products, there's a point of diminishing returns, where spending twice the amount won't get you twice the performance. I find this to be especially true with car drying towels, but I also know some shoppers just want the best regardless of cost. If that describes you, then consider Griot's Garage PFM Edgeless Drying Towel.
Measuring 29″ by 36″ with a 1,120 GSM weight, it's very similar to the Adam's Hybrid Drying Microfiber Towel I have as my top pick. However, it is larger and has a higher GSM weight, so it's more absorbent. If you're also not a fan of the edged design found on my top pick, then this is definitely the premium drying towel for you. Nice and plush, you can likely dry the largest of SUVs without having to wring it out.
4. Best car detailing towels: Chemical Guys premium microfiber towels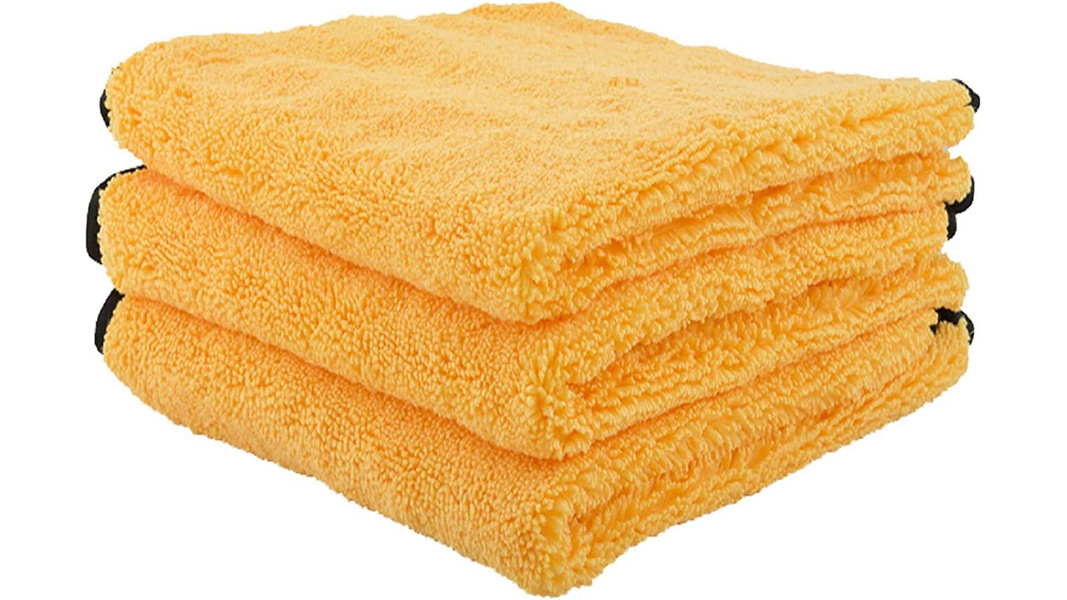 If you love washing and detailing your car, I highly recommend having at least a dozen microfiber towels lying around. I personally use them to detail my interior after each wash, dry my wheels, wipe down my door jambs, and clean my glass. They're also handy when I want to apply spray-on wax or ceramic coating to my car, and they're necessary when it's time to wax my car.
If you have ever shopped for microfiber towels, it seems like there are endless options to choose from. But like your drying towel, you want a quality microfiber towel that's thick and plush, so you don't have to worry about scratching your car. I prefer these towels from Chemical Guys; they're what the company calls "professional grade premium microfiber towels." They measure 16″ by 16″ and feature silk-banded edges. Best of all, once I'm done using them, I just toss them into my washing machine and dryer for the next wash.
Not only are these towels great for applying quick detailer to your car, they're fantastic for cleaning the inside of your windows. Get a few of these and you'll be set for years.
5. Best towels on a budget: The Rag Company all-purpose microfiber terry cleaning towels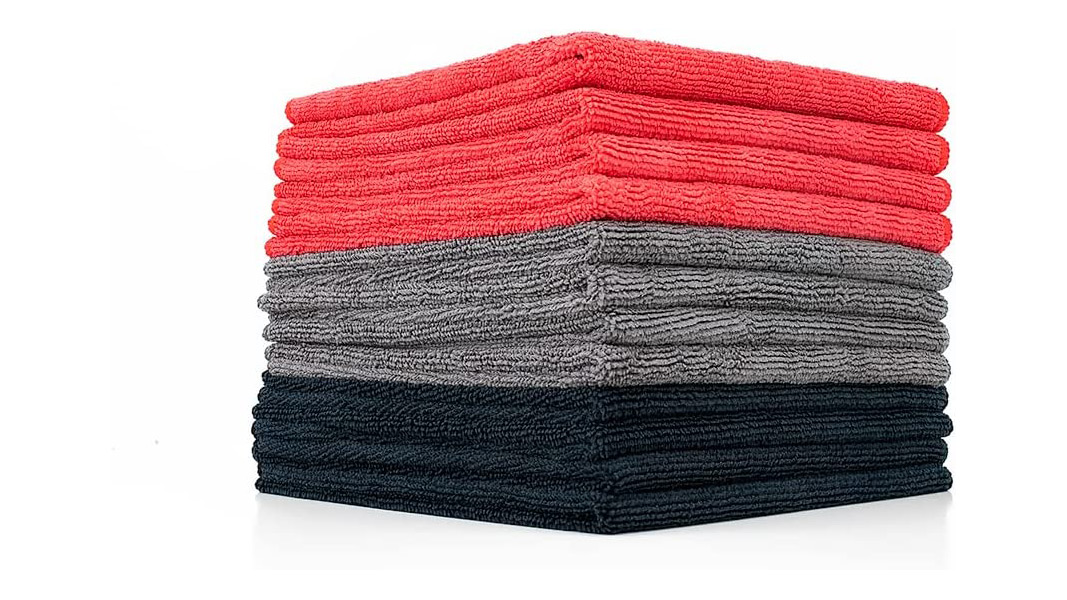 If you want to buy a bunch of good quality microfiber towels at a reasonable price, take a look at these from The Rag Company. They're available in a variety of colors, but I recommend getting this three-color pack so you can separate towels for different tasks. These are 300 GSM towels measuring 16″ by 16″ and can be used for a variety of things, from interior detailing to buffing out wax.
Given the price, they're not going to be the thickest or most plush towels out there, but it's always nice to have a dozen affordable towels lying around in your garage for various jobs. These towels use an 80% polyester/20% polyamide blend as opposed to the 90%/10% blend often found in similarly priced competitors. These are also machine washable, so you can get some good use out of them.
What is GSM?
GSM is short for "grams per square meter" and is an indicator of a fabric's weight. A higher GSM means the towel is thicker, softer, and more absorbent. For comparison, a standard cotton bath towel can range from 300 GSM to 900 GSM.
How many microfiber towels do I need?
Not surprisingly, the answer to this question largely depends on how meticulous you are when it comes to washing and detailing your car. I personally recommend having a separate microfiber towel for each task, and I like to keep a dozen microfiber towels in my garage, in addition to my drying towel. Generally, you'll want to use a separate towel for drying your wheels, applying interior cleaner, wiping your door jambs, and cleaning your glass. If you're applying leather conditioner to your seats, use a separate towel. And then you'll want a few towels if you plan on waxing your car, or applying spray-on wax or ceramic coating.
Can microfiber towels scratch my car?
Quality microfiber towels should not scratch your car. Of course, this means using them properly. Make sure you wash them after each use and use different towels for each section of your car.
Can I use a microfiber towel for my car's touchscreen?
Yes, you can! Just make sure that towel is only being used to wipe down your touchscreen; otherwise, you risk transferring some dirt and scratching your screen.