Volvo has announced an update to its C40 and XC40 Recharge models that add rear-wheel-drive variants, the first time in 25 years the Swedish automaker has offered a rear-wheel-drive vehicle. Joining the lineup will also be an updated all-wheel-drive performance model. More importantly, the second-generation permanent magnet electric motors that will be powering the updated C40 and XC40 Recharge are developed in-house by Volvo.
The single motor, rear-wheel-drive option is a 175-kW motor that offers about 235 horsepower. It's a slight increase over the outgoing 170-kW (228-hp) front-wheel-drive model. In the XC40 Recharge, the 69-kWh battery pack carries over, but cooling enhancements give it a bit more range. It's now rated at 460 km on the generous WLTP cycle, up from 425 km. EPA-estimated figures should be around 240 miles for the XC40 single motor rear-wheel drive. The C40 returns 470 km on the WLTP cycle, or 245 miles under EPA estimates.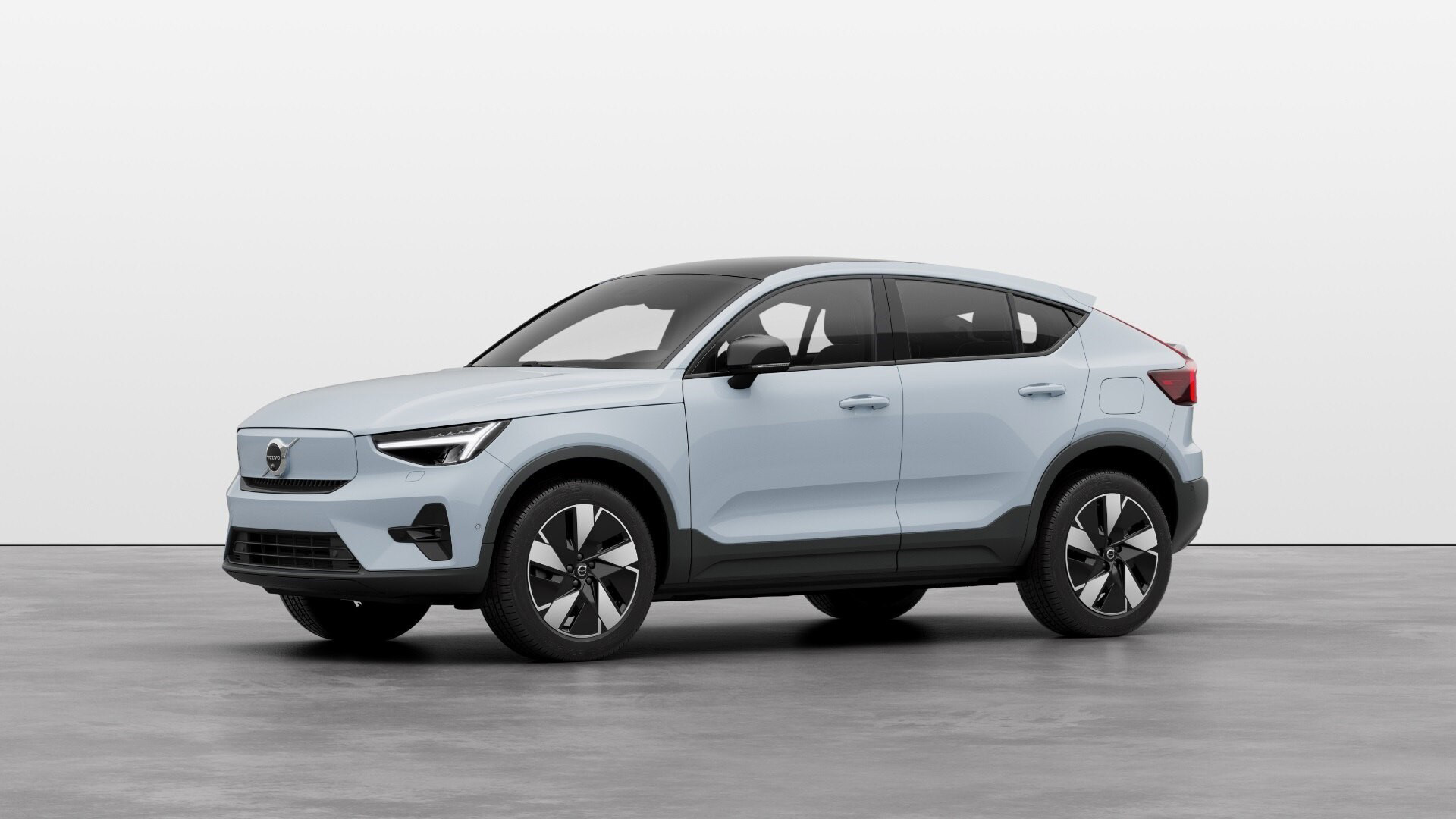 Buyers can also choose a single motor, extended range option that equips the C40 or XC40 with a more powerful 185-kW (248-hp) e-motor and larger 82-kWh battery pack. The XC40 in that configuration returns 520 km on WLTP and 270 miles on EPA. The C40 is rated at 530 km on WLTP and 275 miles on EPA. The larger battery pack also benefits from faster 200-kW DC charging, compared to 150 kW. According to Volvo, going from 10 to 80% should take about 28 minutes.
Finally, there's an updated all-wheel-drive version that pairs a 117-kW (157-hp) electric motor up front with a 183-kW (245-hp) e-motor in the rear. That setup goes exclusively with an 82-kWh battery pack to deliver approximately 500 km on WLTP for the XC40 and 510 km on WLTP for the C40. EPA-estimated figures have not been announced.
Both models also get very minimal updates to the exterior, including a new 19-inch wheel option that reduces drag to help improve efficiency. Volvo also announced that the 60 and 90 Series plug-in hybrid models get a new on-board charger that have a faster acceptance rate of 6.4 kW, doubling their Level 2 charging capabilities.
"These updates are another big step in our work towards becoming a fully electric car maker by 2030," said Javier Varela, Volvo chief operating officer and deputy chief executive. "Range and charging times are new key factors for more and more of our customers, and these improvements make our fully electric models even more attractive than they already were."